How much does an exterminator cost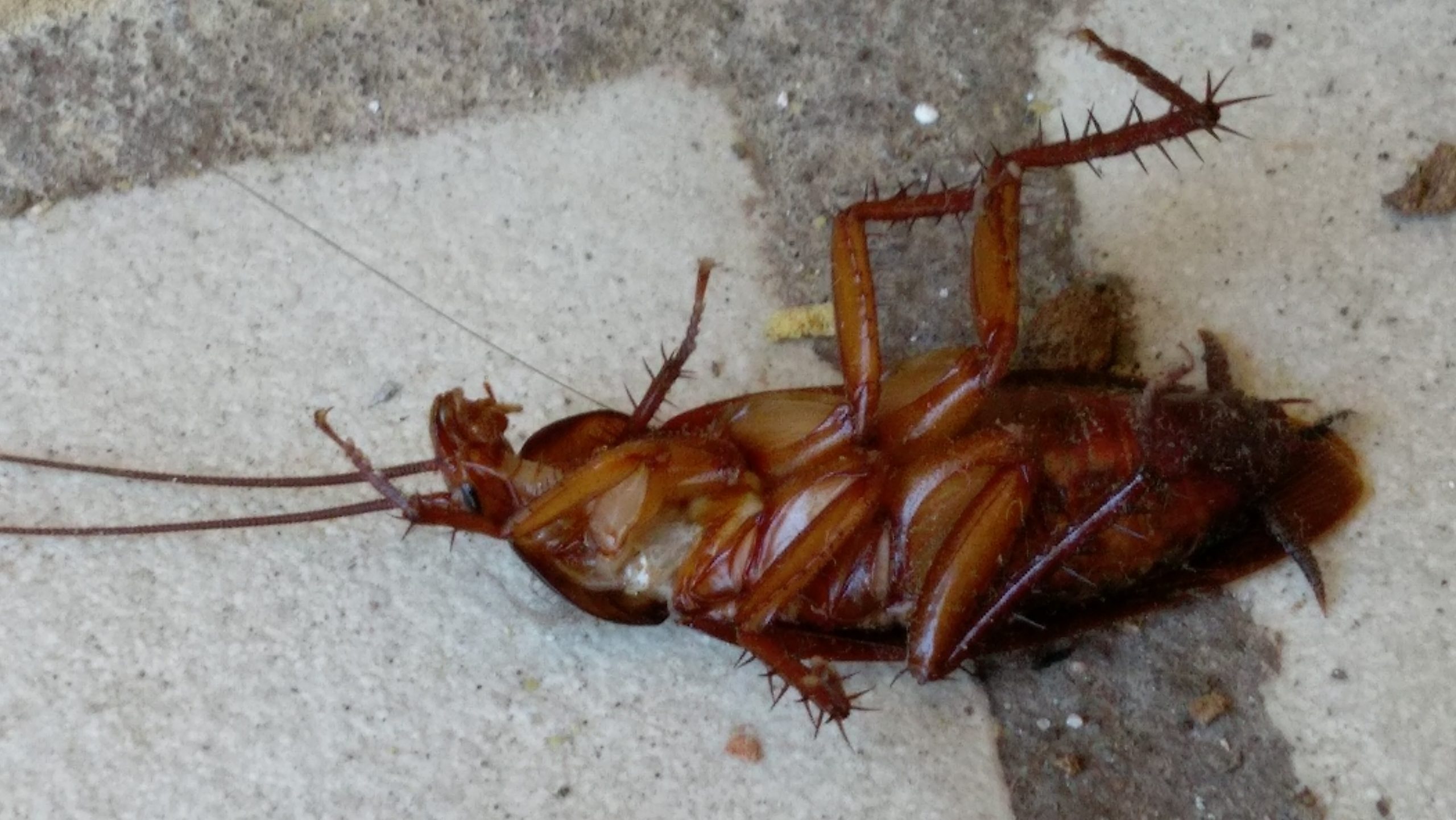 Creepy crawling insects that bump in your house are one the worst nightmares a homeowner can have. Pest control is an enormous task; however, it is profoundly essential. Pests can lead to a wide range of health issues and cause costly damage to your property. When people think of pest control, the first thing that comes to mind is how much does an exterminator cost? Many people think that extermination might be expensive, and therefore they opt for DIYs.
Nevertheless, let me tell you one thing: DIYs are ineffective enough to control pests and get rid of them. Therefore, it is better to hire professionals to eliminate the issue. Here is an article regarding pest control prices.
Exterminator Cost
The exterminator cost varies based on the insect at hand. In addition to this, it also depends on whether you require ongoing pest control. Most homeowners spend around $134 to $198 for pest control. Below mentioned are some cost estimates for exterminator service.
Minimum price – $52
Maximum Price – $1,500
Average Cost – $134 to $198
National Average Cost – $211
Pest Control Prices by Pests
There is a wide range of insects, pests, and animals that you would not want flying or crawling around your home. In general, pest control prices like Terminix or Orkin prices vary based on the pest at hand. Here are the pest control prices of some common pests found in homes.
Termites – Subterranean or dry wood termites can easily invade your home. They can cause expensive damage to your house. The average cost of removing termites is around $489. 
Ants – They are one of the most common pests found in the house. Carpenter ants can lead to extensive damage, and therefore they should be removed. It can cost around $1000 to remove carpenter ants. However, to remove normal ants, you would need to pay around $250.
Cockroaches – They can lead to various health issues if they contact you and your family. They are quite large, so you want to get rid of them. The cost of cockroach removal services begins at around $250. 
Bees – Bees can cause serious health issues in case you are allergic. You can buy DIY sprays to get rid of them. Or you can hire an exterminator, which would cost around $100 to $300. 
Bed Bugs – Bed bugs are not only harmful but also annoying. They live in your couches and mattresses and can be dangerous. They can also lead to rashes and itching. Bed bugs are difficult to pinpoint, and their extermination can cost from $500 to $1,500.
Bats – Bats are rare, but some homeowners need to get rid of them. To relocate or control bats, you need to spend around $168 to $429. 
Dust Mites – These pests are small, but they are a strong reason to take exterminator service. These small pests can encourage you to check the pest control prices. Services of pest control can range from $200 to $500 to get rid of dust mites. 
Carpet beetles are harmful to your furniture and cause remarkable damage to your carpet and upholstery. They can also cause serious health issues to you and your family. Hence, you should call the pest control service as soon as you spot carpet beetles. The price begins at $200. 
Mice – Mice are irritating to live with and are also unsanitary. They can lead to serious health issues and cause severe damage to your property. The cost of hiring exterminators for moving mice starts at $150. 
Rats- Like mice, rats can also cause health issues like rabies and hantavirus. They also lead to serious property damage. Since they are larger and more serious, the cost of removing rats begins at $300. 
Fleas – Fleas are obvious if you have a pet in your house. They attack the pets and come to your house. Costs to get rid of fleas begin at $100. 
Spiders – Spiders are one of the most common pests found in the house. They are less risky, but they form webs that lead to dust. If you clean your house frequently, then it will keep them away. However, if you want to hire a professional, it would cost around $100 to $300.
Squirrels usually stay outside the house; however, they sometimes get inside. The cost of removing squirrels vary between $100 to $300. 
Wasps – They are one of the most dangerous pests. These stings can hurt and can lead to health issues. The cost of exterminating wasps can range between $200 to $500. 
Pest Control Prices by Frequency
Apart from the type of pest in your house, the other significant factor that contributes to the cost of hiring an exterminator is the frequency of their visits. For instance, most issues related to bugs do not end after one visit. Many pests require ongoing treatment to get rid of them. It happens especially when there are multiple issues or large infestations. Hence, you should evaluate the price of hiring an exterminator based on frequency. 
One-time Cost – $200 to $700
 First Visit for Re-Occurring Treatment for Pest Removal – $100 to $200
Monthly Visit After First Visit – $20 to $50
Quarterly Visit – $100 to $300 
One-Time Visit
Some pests can be eliminated after one time visit of the exterminator. However, more effort and time are needed in one time visit to get rid of the pests. Hence, the exterminators can charge up to $700. 
Initial Visit
If the exterminators know that the pests will come back, they do not do much in the initial visit. However, they find the entry point of the pests and incorporate some fixes before leaving. 
Periodic Visit
Whether you agree to quarterly visits or monthly visits, there are higher chances that you will have to pay between $20 to $350 for ongoing exterminator service. This pricing might vary based on the size of your house, the necessary treatment, the number of visits, and your location. Make sure to discuss all these things with the exterminators before hiring them. 
Ongoing Treatment Pests
You can hire cheap pest control services, but it is always good to hire a trustworthy exterminator to get rid of the pest infestation. So instead of searching the World Wide Web for cheap pest control near me, it would be better to seek a reliable and professional exterminator. 
Certain pests can go after one treatment; however, others won't easily disappear. Some pests require ongoing requirements to ensure that they do not affect you and your loving family members. Below are some of the pests for which you should take ongoing pest control.
Spiders
Mice
Rats
Termites
Fleas
Ants
Bees
Roaches
How to Reduce the Cost of Pest Control?
The costs mentioned above of hiring an exterminator might sound daunting; however, there are ways that you can follow to lower the pest control prices. Below mentioned are some of the best ways to lower the cost of extermination. 
1. Clean
Many pests enter your home looking for food. Hence, when you leave the food uncovered all-around your home, pests will seek it. You can get rid of the price by sweeping the food and cleaning the home properly. 
2. Close the Holes in Home
Pests often stay in the holes in walls or near the edge of the exterior of your home. If the hole is visible to you, you should close it immediately. 
3. Fix Leaky Pipes
Leaks in the pipes can lead to dampness, which attracts pests. So, make sure to fix the pipes.
4. DIY Pest Control
If there are only a few pests in your home, you can try DIY remedies. You can get pesticides, herbicides, baits, and other remedies from nearby local stores to get rid of the pests in your house. 
5. Get Free Quotes
Most pest control companies offer free quotes. If they are sure about their work, they will offer a 100% free quote. 
Some pests are minor, but all disrupt our everyday lives. Therefore, it is essential to address them as soon as possible. To ensure no creepy crawler in your home, you should hire an exterminator. Pest control will not only help you in managing a clean environment but will also keep your families from varied diseases.