How to Become a Day Trader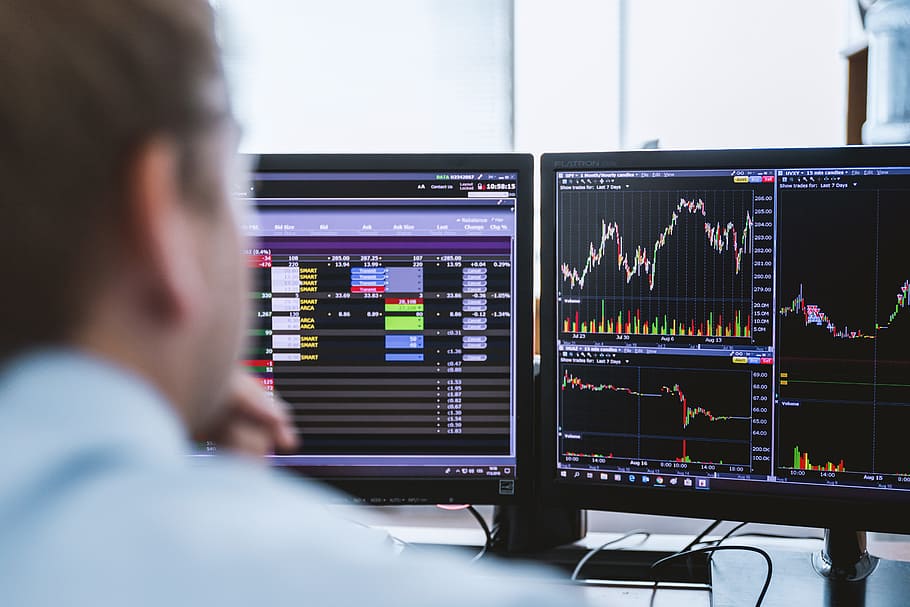 Becoming a day trader is not an easy task. It requires discipline, patience, cash flow, and the courage to take risks. Though it is not for everyone, there is a wide range of benefits associated with becoming a day trader. In this domain, you are your boss, and you make ample money. You get the opportunity to learn about passive income, which increases the value of your investments while you are asleep.
A day trader is involved in buying and selling securities, often at various times during the day, without taking any open position on a coming day. Day traders are not like the active traders, who invest for longer periods. Day traders make use of leverage to increase their exposure to intraday trade. Now the question is how to become a day trader? Here is an article to help you. 
Self-Assessment
Successful day trading needs skills, knowledge, and traits while managing a commitment to the lifestyle. It would be best to adapt to mathematical analysis, understand behavioral psychology, and attain a complete understanding of financial knowledge. Below mentioned are some things that are essential for day trading. 
Long working hours
Abilities to take risks
Fewer leaves from work
Self-learning without any guidance
A wide range of commitment to activities associated with the job
The most important thing for becoming a successful day trader is the right mindset. You need to prepare yourself for self-learning, suffering from losses, and taking risks. If you are not prepared for all this, you should drop the plan of becoming a day trader. 
Collect Sufficient Capital
In the domain of day trading, no one can generate profit consistently. Extended and intermittent losses are a part of the day trading world. A day trader needs to have sufficient capital to handle the risks adequately. Before coming to day trading, one should have a capital of around $100,000 for trading. You can start novices with a smaller amount based on a selected trading plan and trading frequency. 
Attain a Proper Understanding of the Market
If you want to become a successful day trader, you need to have solid knowledge about the functioning of the market. You should have a broad knowledge of simple details such as exchange trading hours and holidays and an understanding of intricate details like allowed tradable instruments and margin requirements. 
Comprehend Securities
ETFs, stocks, mutual funds, and futures all trade differently. Without an adequate understanding of the trading requirements and characteristics of security, starting day trading can lead you to failure. For instance, a day trader needs to understand how margin requirements for options, commodities, and futures remarkably impact trading capital. 
Having inadequate knowledge about necessities related to securities can lead to losses. Novice traders need to make sure that they fully understand the trading of selected securities. 
Create Trading Strategy
Novice traders planning to enter the world of day trading can start by choosing two appropriately established trade strategies. In case of a lack of trading opportunities or failure, both strategies would render backup. After some time, you can move to more strategies as the experience develops. 
The world of trading is profoundly dynamic. Appropriate trading strategies can make money for a longer period; however, they can also fail. It is essential to pay close attention to the effectiveness of chosen trading strategies and adapt, dump, substitute, or customize based on developments. 
Combine Plan and Strategy
Choosing the right trading strategy is not sufficient to succeed in the market. Below are some things that you need to consider while making a trading plan. 
How much capital would be required
How to use the strategy
Which assets should be traded
How frequently trades should be placed
How much money will be utilized per trade
Consider the things mentioned above while choosing a trading strategy that will help you succeed in day trading.
Practice Management of Money
Suppose you have $100,000 as a capital for trading and a trading strategy with a remarkable success rate. Now the question is, how much money should you invest in your first trade? The other involved questions are what if the initial three trades are not successful? How do allocate capital to margin the requirements of money? 
You can address these challenges with the help of money management. It can also help you in estimating your potential profitability. Appropriate money management can help you succeed in the world of day trading. 
Attain Knowledge of Brokerage Charges
Day trading consists of frequent transactions, which leads to higher costs of breakage. It would help if you chose a brokerage plan wisely after conducting thorough research. If you want to begin with one or two traders every day, it would be better to opt for a per-trade basis brokerage plan. If the volume of day trading is high, you can opt for staggering plans. 
Apart from executing the trade, a broker offers other trading utilities, which comprise trading platforms and integrated trading solutions such as historical data, research tools, and other features. It is always advisable to choose the features based on trading needs, and you should avoid choosing the features you do not require. 
Back Test
Once you have the plan, you should simulate the plan on a test account using virtual money. You can backset the chosen strategy on historical data. For realistic assessment, you should consider the subscription fee required for various utilities and brokerage costs. 
Begin at a Small Level and then Expand
If you have sufficient experience and money, you should not play big on the initial trades of a new strategy. It would be best if you always tried a new strategy in small amounts and should increase the stake once you taste success. Remember that trading opportunities and markets will remain forever, but it is difficult to re-accumulate money once it is lost. It would help if you began with a small amount, tested appropriately to establish, and then went for the bigger plans.