How To Cancel Curology Subscription?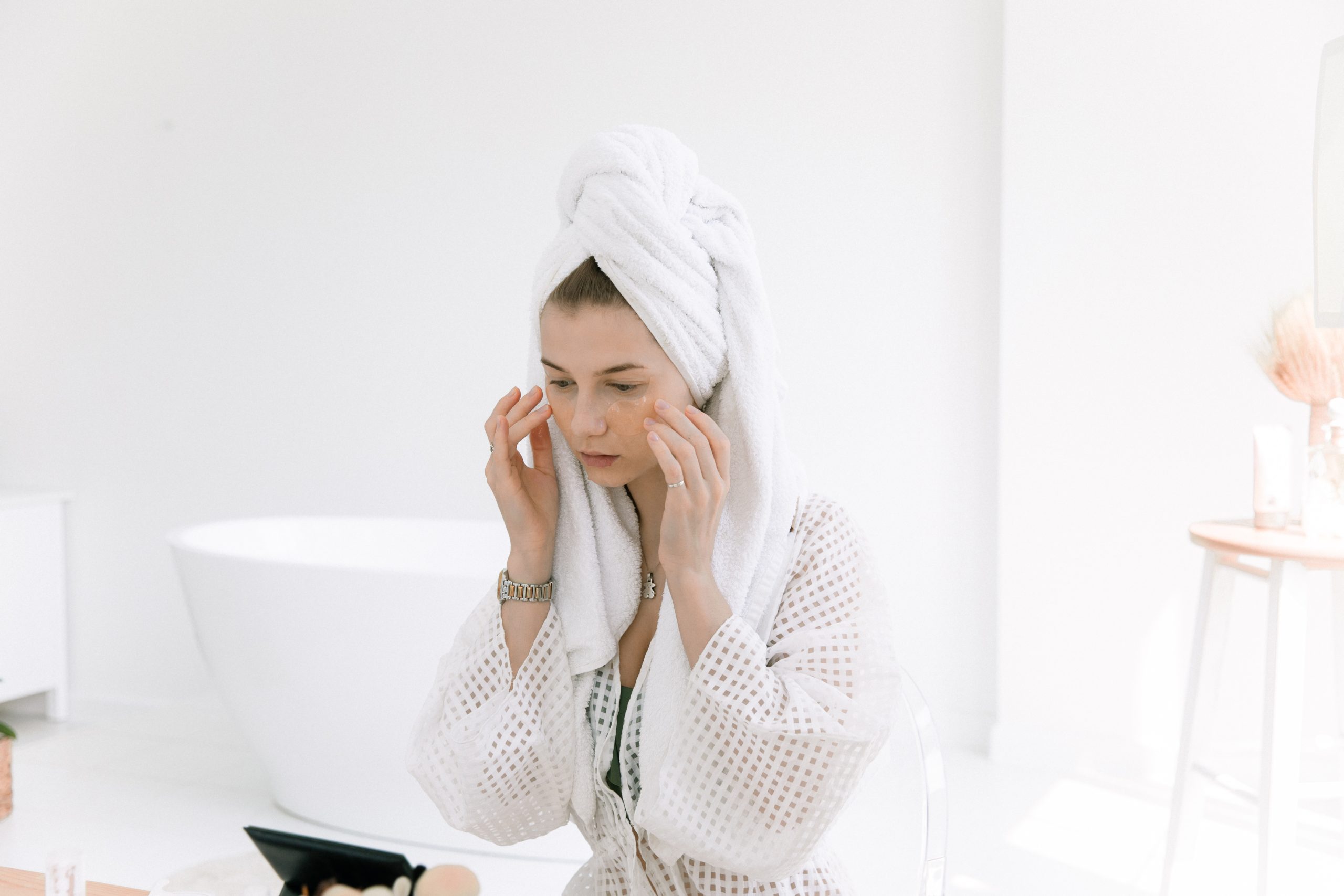 People have started to indulge in proper skin health and skincare rituals post-pandemic. If you are a skincare geek, you might be aware of curology and there is a high chance you already own a curology subscription. If you want to know everything about curology and how to cancel curology subscriptions, then keep reading this post.
What is Curology?
Curology started in 2014 with a mission to simplify skincare for customers who were frustrated with their skin problems and were searching for answers and a cure.
Curology skincare brand founded by Dr. David Lortscher, a licensed New Mexico dermatologist. The company makes luxury skincare products that are accessible to all.
Inspired by the effectiveness of telemedicine services and the shortage of dermatologists in the USA, Lortscher began with online dermatology practice along with his mother and brother.
You can access all the services and goodness of curology online. To communicate with a dermatologist about your skin concerns, you just have to fill out a brief skin assessment. Based on your skin needs, the provider will prescribe you a custom skincare product formula.
Curology puts special emphasis on clearing acne-prone skin. Their services are meant to treat various skin problems like cystic acne, hormonal acne, dark spots, hyperpigmentation, blackheads, fine lines, and more.
Read More- The Skincare War Between AHA vs BHA
How does Curology work?
Signing up for Curology subscription is easy. First, look for curology services available in or near your area. Enter basic information like email address and your birthdays. Now you have to create your free account by filling a brief questionnaire about medical history, skin issues, allergies, and other information.
All this information helps the provider to understand your skin goals better and choose the right active ingredients for your customized skincare routine.
After completing the checkout, you will be matched with a physician assistant or a nurse practitioner who is overseen by a trained and licensed dermatologist. They review the skin assessment and prescribe you a custom skincare formula.
Now you just have to wait a few days until your skincare regimen arrives.
Curology is a subscription service, and you will receive your skincare products every month, as long as you do not cancel curology subscription. Your first order is a free trial; you are just required to pay handling and shipping charges. Any additional orders thereafter will be charged full.
Who Should Get Curology Subscription?
Curology is targeted primarily at people facing acne issues. If you suffer from cystic acne, hormonal acne, breakouts, blackheads, etc., Curology is worth giving a try.
The main reason behind founding Curology was that people did not realize treating acne is very easy using the right clinically proven ingredients. Since such ingredients are not sold as over-the-counter skincare products, Curology makes these ingredients accessible and affordable.
The Curology subscription is beneficial for anyone who is seeking professional help for their skin and does not have time or financial commitment to visit a dermatologist clinic. With Curology you can seek professional advice without having to leave your house.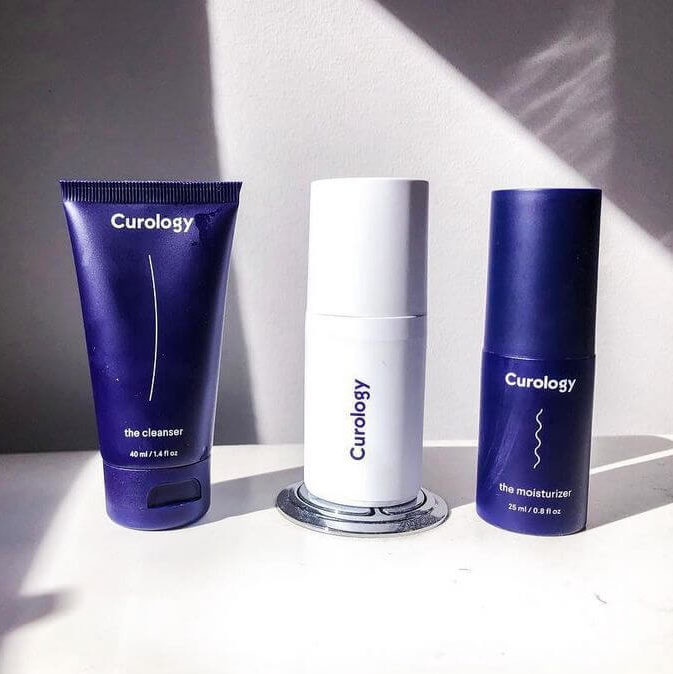 How Much Does Curology Cost?
If you like getting free trials, then you would enjoy Curology. Every new Curology user is eligible for a 30-day free trial period and needs to pay only shipping and handling cost, which is $45.
After trial, Curology pricing starts with $19.95 per order. As this is a subscription service, you will get your customized skincare orders delivered every one or two months. Some products come with free shipping, while others charge an additional delivery charge which is $4.95.
Every shipment includes a one or two-month supply of customized skincare products. Small bottles are priced at $19.95 plus shipping, whereas large curology bottles cost $39.90 for two months with free shipping.
You can also add products along with your monthly subscription, like cleanser and moisturizer set for $20 and acne body wash for $18 per shipment. Emergency spot patches are for $4.95.
Read More-The Right Way To Follow 10-Step Skincare Regimen
How to cancel Curology Subscription?
You can cancel your curology subscription anytime you want. However, the company advises you to convey them at least 90 days prior when you consider cancelling your subscription services. Your customized skin products need at least 2-3 months to adapt to your skin and show results.
Below are the detailed steps on how to cancel curology subscription.
How To Cancel My Curology Subscription?
There are two ways of cancelling Curology subscription services.
Steps To Cancel Curology Subscription Online through the website.
Below are the steps to cancel your curology subscription online:
First, visit the official website of Curology using your personal device. Make sure it is connected to the internet. 
Login to your account by entering your login credentials like User ID and password.
Click on the login button
Now from the drop-down list, go to the payment page of Curology.
Navigate to the link stating, "I want to cancel."
Now you need to answer a few questions that will prompt on your screen related to your curology account.
Click on submit, and your subscription will be canceled. 
Steps to cancel Curology membership via Email?
Follow these steps to cancel Curology subscription via Email
Compose an email requesting the cancellation of your subscription service to Curology.
Make sure to include all the details and information about your Curology account.
Forward this mail to the official address of Curology team at support@curology.com
You will receive a confirmation email about your Curology membership cancellation.
Read More-The Complete Guide To Treating Acne-Prone Skin
Alternatives
If you wish to go ahead and cancel your curology subscription, here are some other online skin care options that you can check out.
Formulyst
The Formulyst advertise itself as "the future of skin care". The company asks the customers to fill an online assessment to help them determine the right formula of skincare meant for their specific skin concerns. This way, people also get to save some money by purchasing a bundle of products. Remember that the brand only sells anti-ageing products. 
Atolla
Another great Curologiy alternative is Atolla. The company offers customized skincare products online with the help of at-home assessments, virtual calls with experts and tweak products with time. Their core product line includes serums, cleansers, and moisturizers, which are formulated to address every customer's skin issues.
Final Words:
Curology is a skincare subscription service that provides customized products to treat different skin concerns of people. We hope this guide helped you to learn about Curology and how you can cancel your curology subscription plans.