How to choose a wedding dress?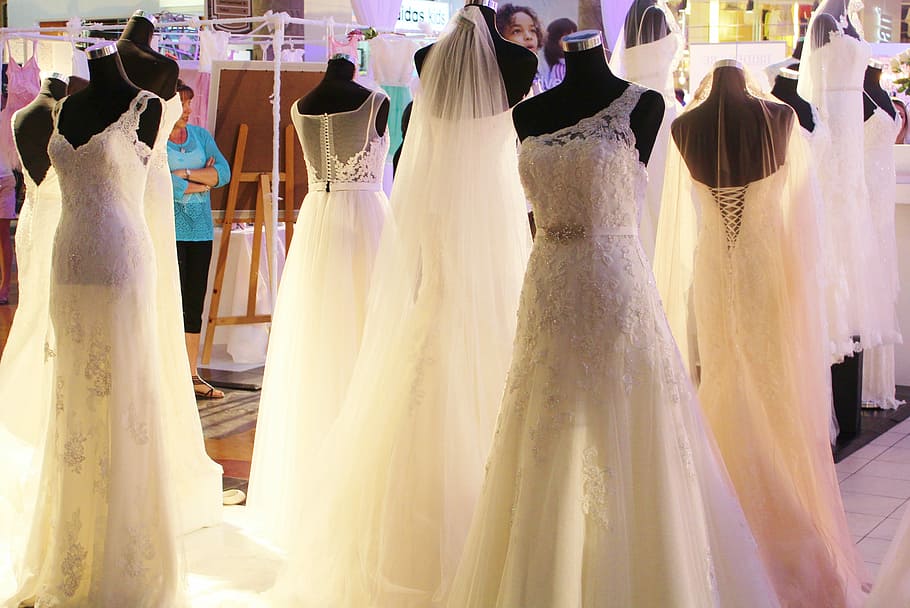 We girls dream about our wedding dress since the age of 5 and know what we want, but everything is different when it comes to real wedding dress shopping.
Finding that perfect wedding gown can be stressful. After all, this is the first time you will be trying one. A wedding dress is the most expensive garment a woman usually owns; therefore, the pressure is real. The kind of dress you get sets the tone for your entire wedding festivity. You will hear so many words now that were not known before: tulle, organza, fit and flare, sheath, etc. Some brides like to buy more than one dress, a formal gown for the ceremonies, and an outrageous blingy dress for the reception party, making the process even more nail-biting.
All eyes will be on you; you will be the center of all the photographs; you ought to look perfect on your big day. It would help if you recognized what is perfect for you, a regal ballgown, a sheath dress to appreciate your curves, or a dress that allows enough movement to part on the dance floor later.
The choices are endless, and the process is overwhelming. But no matter your style, budget, or timeline, these wedding dress shopping tips will help you find your dream dress.
Tips for wedding dress shopping: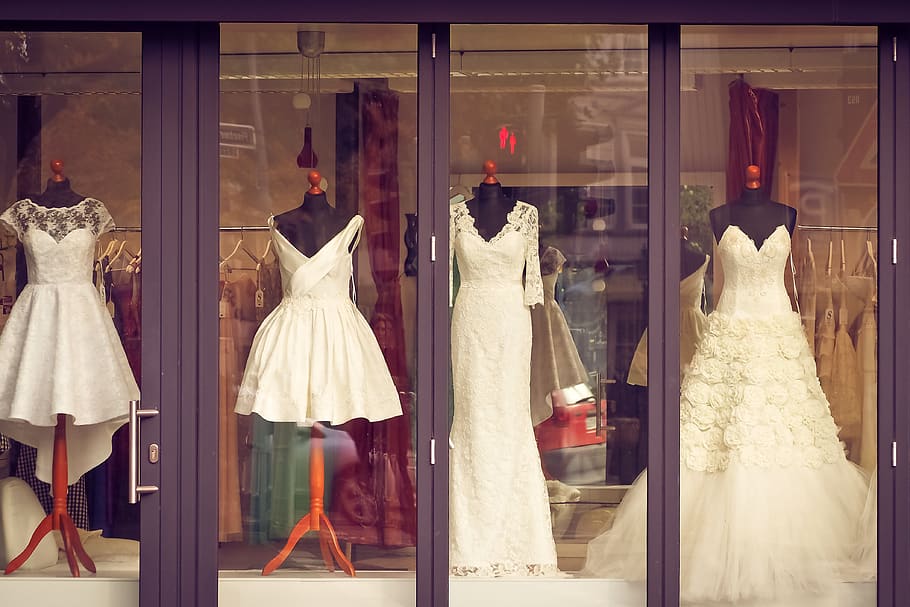 Do Research to Find What You Like
Go through bridal magazines, check online boutique stores, explore pages on Pinterest, and check out the current trends that celebrities are wearing; then compile your visual file of the dresses you like. Then start looking for the common theme in all of them-are they lacy, embellished, or voluminous? Do they all have similar back patterns? Find the common components in all the gowns and bring up these ideas when shopping.
Consider Your Wedding Location
It would help if you considered the time and place of your wedding while searching for your gown. Are you planning a daytime beach wedding? Then you will have to rule out any long trains ball gown with dramatic embellishments. Are you going to perform the ceremonies in the cathedral? Then avoid choosing any short dress looking like a cocktail dress. Be careful what fabric you choose according to the weather conditions; organza and linen are appropriate for summers; brocade and velvet should be left for winters.
Budget
Figure out your budget, and then tell the salesgirl before she starts getting out gowns for you. This way, you won't feel bad loving the dress you cannot afford. A wedding ensemble, including undergarments, veils, and other accessories, accounts for 10-15 percent of the total wedding cost. Alteration and some extra factors can add to a few hundred or thousand dollars and include the shipping charges.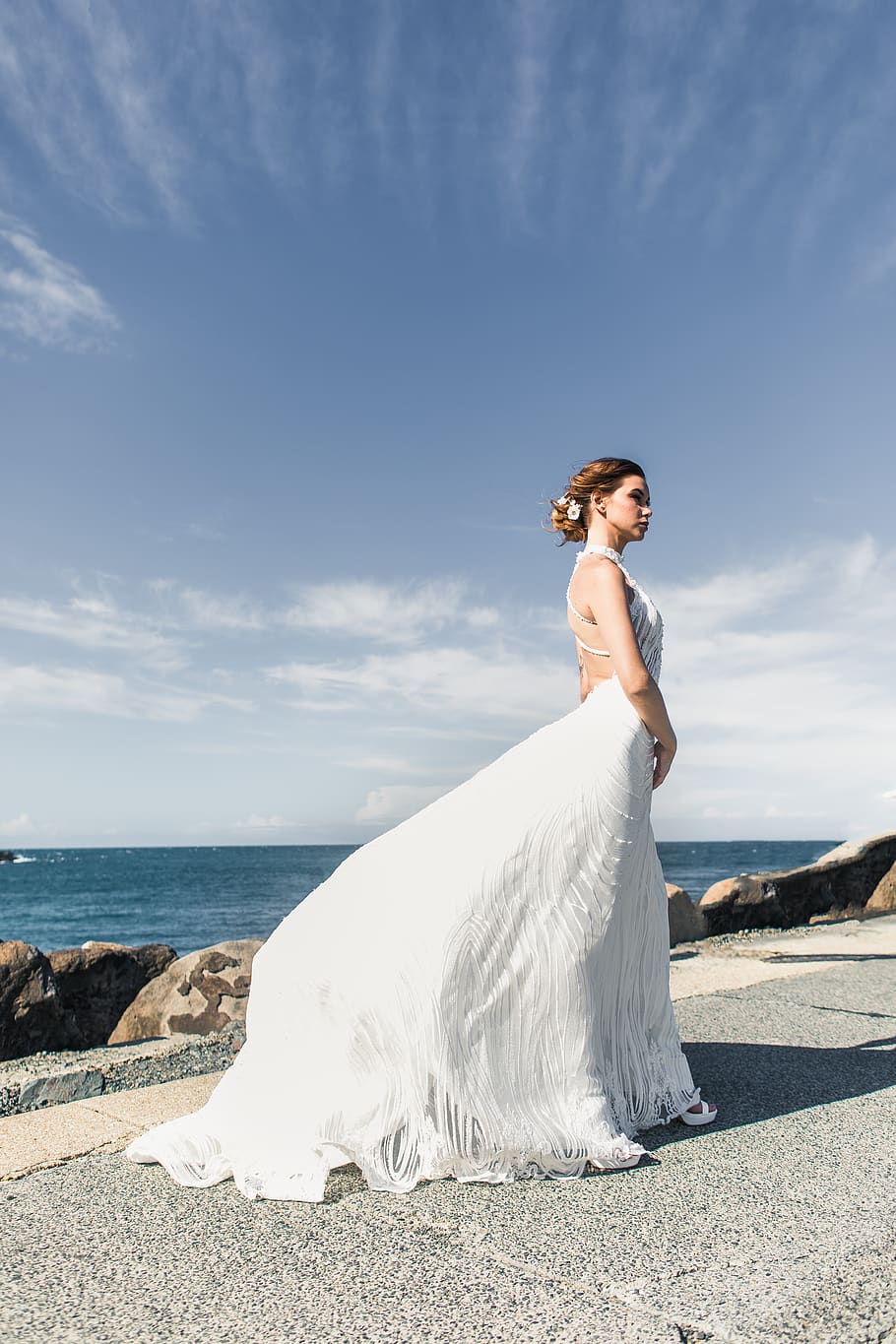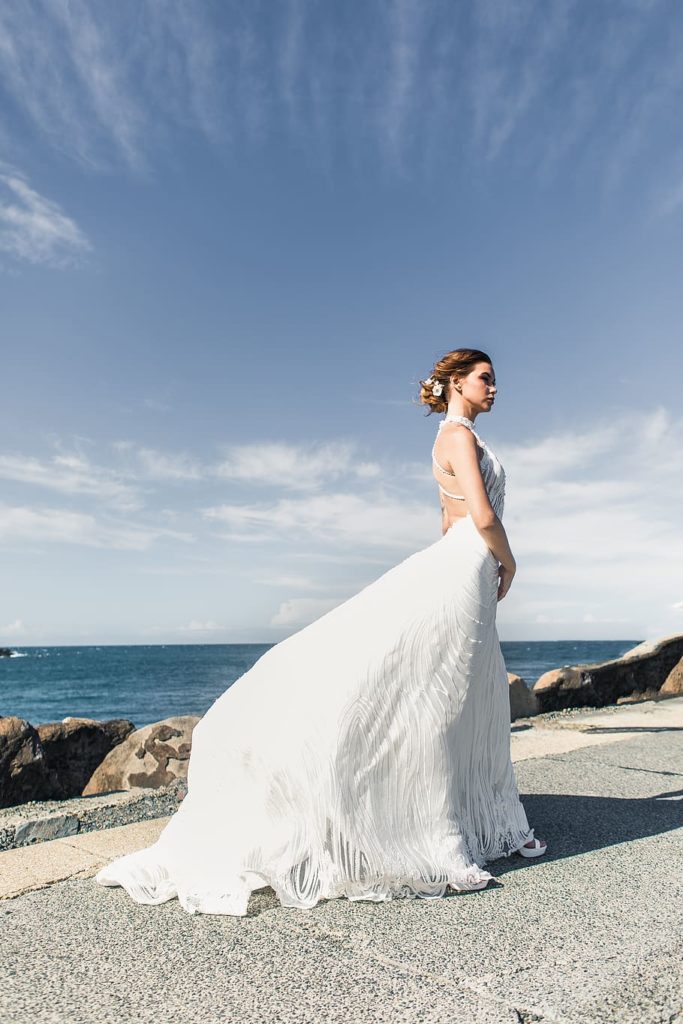 Make a schedule chart.
Decide which stores you want to visit and call them in advance to learn about the designers they carry and the price range of their wedding gowns, do they have alteration facilities and accessories. Most boutiques require you to make an appointment. If possible, you should go on weekdays but not during lunch hours, or you will be rushed because of the crowd. You should not visit all the stores in one day. Limit yourself to 2-3 stores in a day. 
Be Open
Bride consultants know better than you. They have seen ladies coming up with a certain idea and then trying the dress and not liking it. Usually, people choose something very different from what they thought they would like. Always keep an open mind. Your dream dress might be something you thought you would not like.
.
Right fit
The Bridalwear ensemble runs one size smaller than regular ready-to-wear. If you buy a size 8, you may go for a size 12. So instead of focusing on the numbers, focuses on the right fit. Do not buy one size small because you plan to lose some weight before your wedding. But the outfit that fits you perfectly now. Altering a big dress is easy, but not a tight dress.
Brace yourself for bridal fitting
It takes quite a few fitting sessions to adjust the gown perfectly. Do not shy away from asking for alterations if you think you need more tweaks here and there. The first fitting appointment usually occurs 2-4 months before the wedding; at this time, you have to carry your shoes, undergarments, and accessories with you. Check if you can lift your arms in your dress easily. Are the straps too loose or too tight, is any seam coming off? The last fitting session will be a week or two before your big day.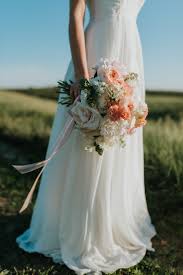 Shop early but not too early
Some gowns take more than eight months to be produced, and even after it is ready, they may require alterations. Start shopping for your wedding dress if you have a long engagement. But do not shop too early because, by the time your wedding comes, the style might be out of date, or you may find a better dress close to your wedding date.
Know Your Wedding Theme Beforehand
Before buying your wedding gown, consider the theme for your wedding. Is it formal or casual? Is it going to be a romantic affair? Always keep the theme and venue in your mind while shopping for the gown.
Start Inexpensive and Work Your Way Up
Start by making appointments with the least-expensive bridal shop, and then scale up if you do not like anything. Follow the same rules when trying on dresses. First, try the affordable dresses, then move up the budget.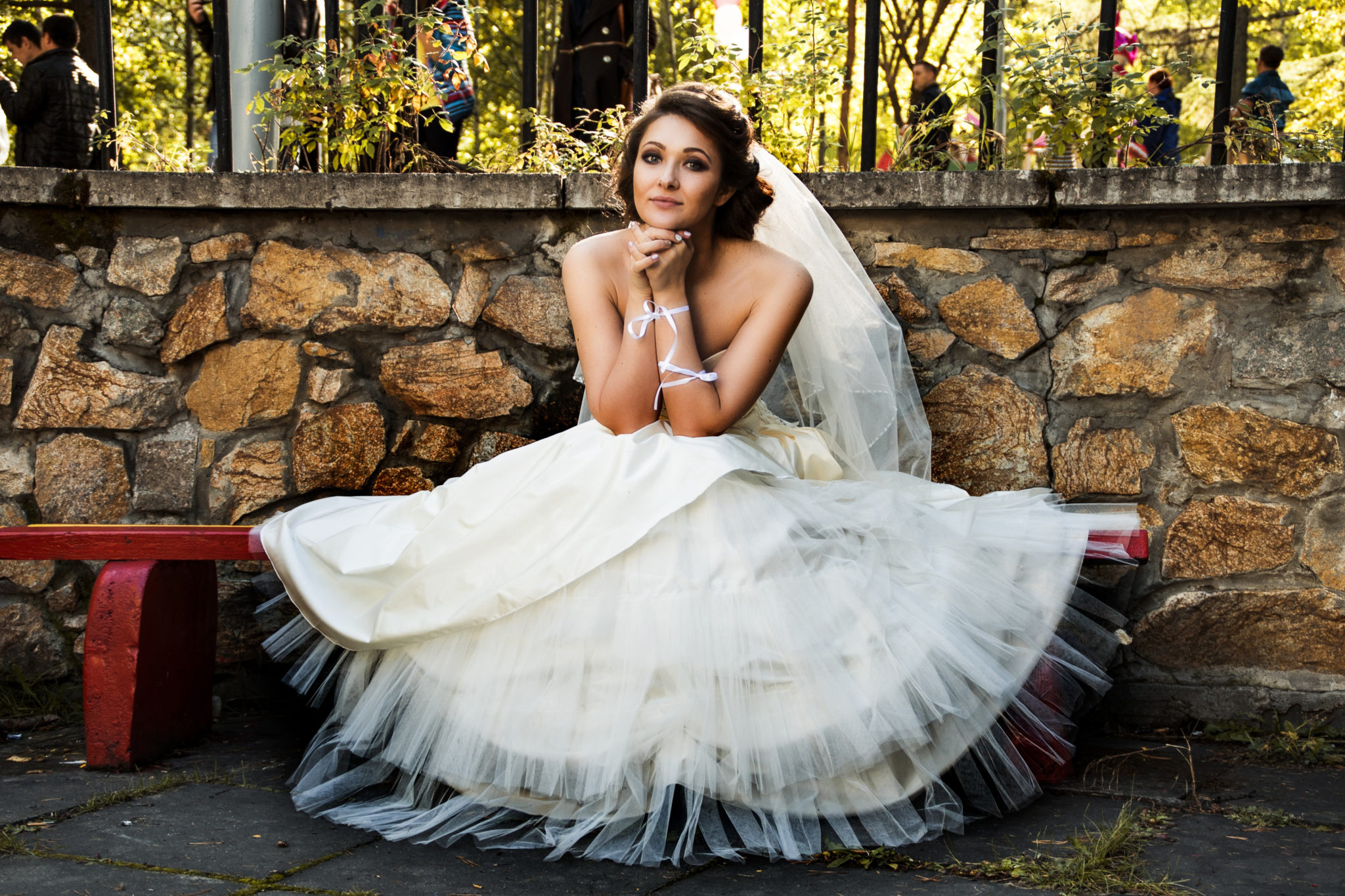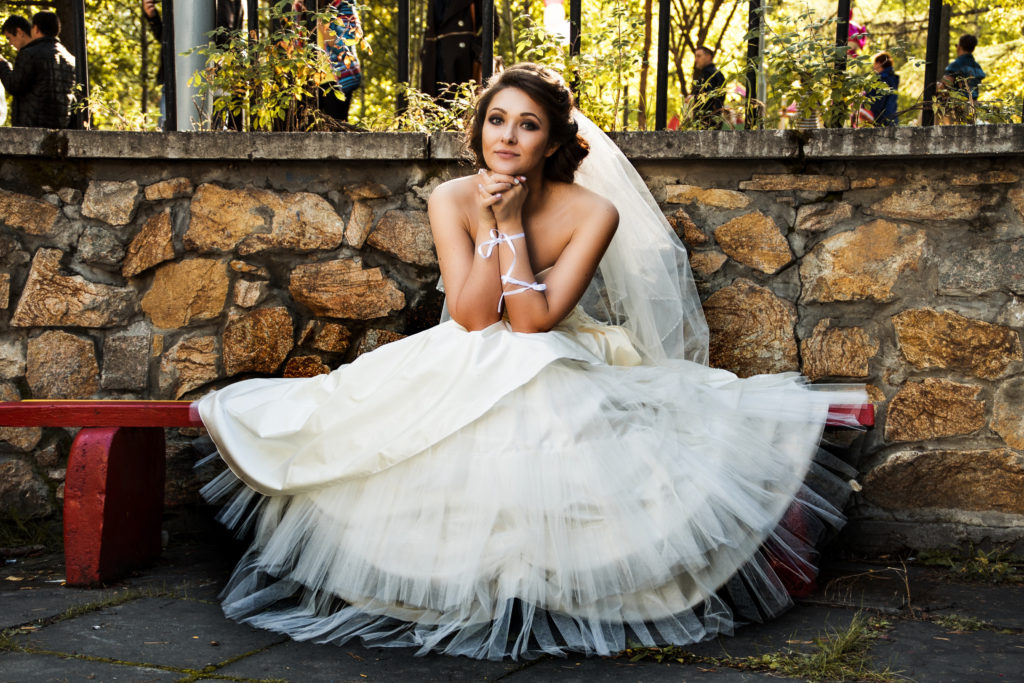 Choose Your Shopping Crew Wisely
Yes, you love all your family members and friends too much, but there is no sense in taking the whole crowd. Narrow down your options and choose the people who can help you choose the right dress. The last thing you would want is confusion at the store.
Bring the Right Undergarments
Always and always wear the right undergarments when you visit the store. You wouldn't want to try a strapless dress with your bra showing. You can wear a nude thong and a strapless bra; you can even carry Spanx.