How to Choose an Engagement Ring Guide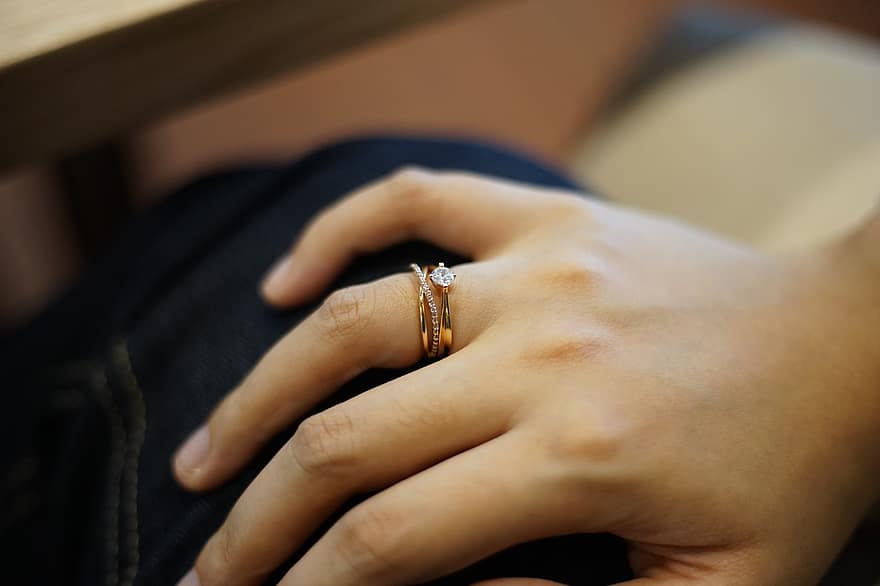 Are you and your partner ready for your engagement? Congratulations! Finding the right engagement ring is one of the essential steps to begin your new journey together. Engagement ring shopping is an exciting time. However, you need to understand that purchasing an engagement ring is a considerable expense; therefore, it is important to do it right. 
Now you might be thinking about how to pick up an engagement ring? Relax! We are with an engagement ring guide to help you. Here is an article with tips for buying an engagement ring so that you end up buying the right one for your big day.
Choose the Shape You Want
The first step for engagement ring shopping is to decide the shape. It is better to know in which shape your partner wants the ring as it will help you immensely in focusing on the hunt for an engagement ring. Every shape or cut is unique and has a different price per carat. For instance, round cuts are the most expensive shapes. On the other hand, marquise and pear are less expensive. If size matters more, you can buy more carats at a fair price by choosing alternative cuts and shapes to the round cut; before going for engagement ring shopping, studying ring cuts is better and choosing a few.  
Select Metal for the Band
Traditionally, wedding bands and engagement rings are white gold, yellow gold, platinum, or silver. People are also opting for rose gold as a fresh alternative in modern days. Platinum might look like white gold; however, it is more expensive due to its higher density. Some metals easily get scratches compared to the others, so it is better to choose the metal for the band based on lifestyle and budget. You can also opt for bands with stones set in them. 
Decide the Carat SIze
Another important factor in buying an engagement ring is deciding the carat size. The concept of quality versus quantity applies to the engagement rings also. Some people opt for larger stones rather than the whiter ones. On the other hand, others choose the clearest diamond, despite the carat count. If the size matters for you, it is better to keep an ideal carat size in mind. In addition to this, you should be flexible with the other elements also to buy the ring within your budget. 
You can save some money if you opt to buy a less common carat size. The size of a diamond rises when they weigh the most demanding weights, like .50 or 1.5. It is better to buy a diamond that is different from the common weights. 
Take Proper Measurements
Make sure to take the proper measurement of the ring finger of you and your partner. You would not want a ring that is too loose or too tight. It would help if you bought a ring that is snug but comfortable. If you are not shopping for the engagement rings together, it is better to get your size measured from a jewelry store. Mention the size of your ring finger casually to your partner whenever the topic arises. 
Check How the Ring Would Look With Band
It is easy to get busy shopping for your ideal diamond ring. However, you need to understand that the engagement ring is only half part; the other half is your wedding band. The wedding band is a real marriage symbol, and you should not overlook it. It would help if you thought about the style of your wedding band. Opt for the engagement ring that goes well with your wedding band. Certain engagement rings fit with the band; therefore, it is essential to consider the complete package before buying an engagement ring. 
Keep in Mind to Purchase Certified
Shopping for an engagement ring is one of life's most important decisions, and it is an expensive purchase, so it is better to shop smartly. When you finally choose your engagement ring, make sure to buy a stone that is certified by an accredited laboratory like the Gemological Institute of America. Diamonds that are not certified can have inflated grades. It gives only the illusion to the customer that you are purchasing an amazing deal, but in reality, they have gotten a poor-quality diamond. This is a big trick that fraud jewelers use. 
Ensure the Certificate Matches the Chosen Diamond
Most diamonds are inscribed by laser on their girdle, and you check this with the help of a jeweler's loupe. Many diamonds contain inclusions, which allow you to check if you can match the imperfections to the map present on the certificate. 
Choose the Right Quality Cut 
You can save a remarkable amount by buying the diamonds with the lowest color. After sitting in a ring, these diamonds will still look colorless to the naked eyes. In the case of round cuts in white gold, you can opt for the I or J color. In the case of yellow gold, you can choose the K color. There is an enormous difference between J and D colors. You can opt for the lowest clarity diamond as it looks clean with naked eyes and looks like a flawless diamond. You should never compromise with the cut of the diamond, as the cut provides a beautiful sparkle to the diamond that we all love. 
Negotiate While Buying
Engagement rings are often marked up high beyond the compulsory margin. Some rings are even marked up around 500 percent. So, it would help if you never hesitated to negotiate. A good jeweler will always be ready to work within your budget and help you get the best quality work you need. 
Opt for Buying From Wholesalers
Another option that you can consider while shopping for engagement rings is working with nontraditional diamond wholesalers or retailers. It will help you in avoiding unnecessary markups. By purchasing diamonds from wholesalers, you can save around 30 percent.
 Once you purchase the engagement ring for your sweetheart, it is a good idea to ensure it. If the ring is stolen or lost, you will get fair compensation.