How to do Pedicure at Home?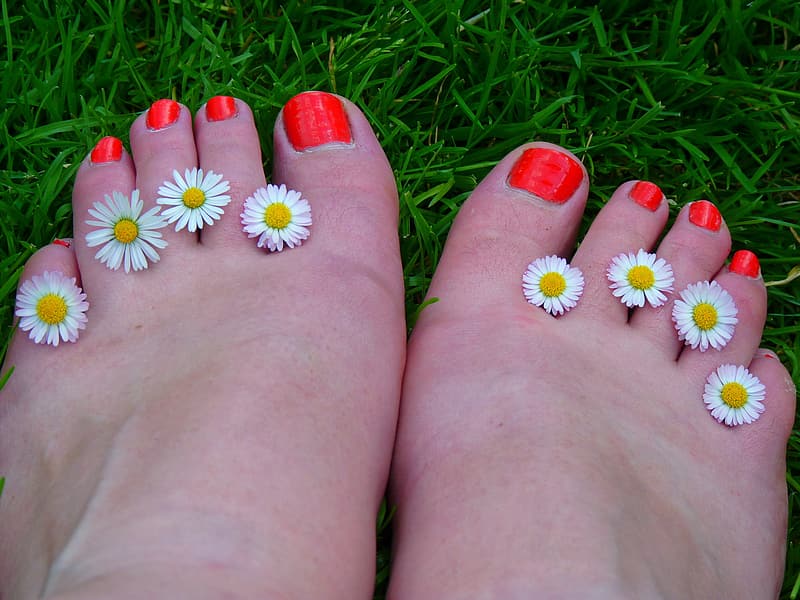 We all know that the feet are the most neglected part of the body for skin care treatments. Hectic schedules and busy lifestyles leave a little time to spend on ourselves. We avoid taking out a few minutes of the day to take care of our bodies and relax. It's normal to get tension buildup in your feet due to running around all day in the office or doing household chores. Your feet need pampering too. But is it possible to do a pedicure at home?
Yes, now you can easily do pedicures at home. Our feet and legs drive equal attention and care like the rest of the body parts. If your feet are sore and heels are cracked, your overall personality gets hampered no matter how much time it took you to get ready. 
What is a pedicure?
Pedicure is a type of cosmetic treatment for the feet and toes. Pedicures are done for therapeutic and cosmetic purposes. This treatment is famous around the world, mostly among women. Pedicure is derived from "pedis," meaning foot, and "cure" means to care.
Pedicures are done to remove dead skin cells from the bottom of the feet using a rough stone. You may also be provided skincare treatment up to the knees in pedicure, like exfoliation, moisturizing, and a good massage.
Now giving pedicures at home is easy. A little practice, along with some tips and tricks, and tools, will help you with a DIY pedicure. Put on soothing music light candles before starting with the pedicure.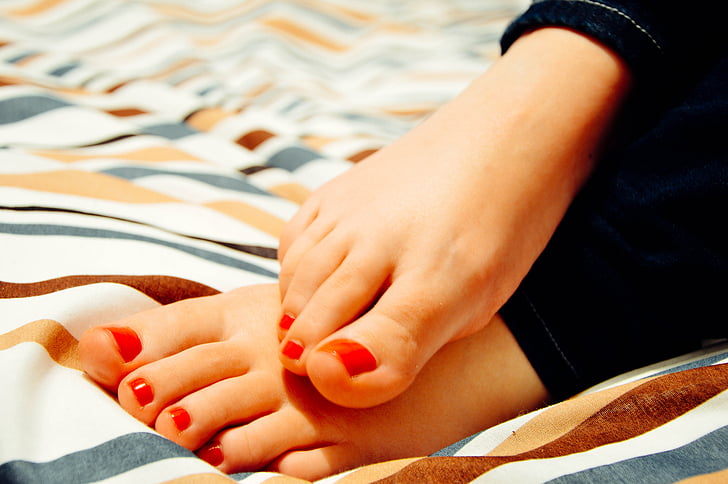 How to give yourself a pedicure?
Learn how to do a pedicure at home by following these easy steps.
Remove Nail Polish
The first step is to clean the feet and remove any old nail polish with the remover. Avoiding using acetone-based nail polish remover degraded the health of the nail. Using acetone-free nail polish will prevent your nails from chipping, splitting, and yellowing.
Soak Your Feet 
Soaking helps in preparing the feet for exfoliation. Fill your tub with hot water and put some foot salts to refresh and liven up the tired toes. Toss smooth stones in the tub and move or rub the feet over the stones to give a gentle foot massage. Meanwhile, you can read a magazine or a novel for 15-20 minutes. You can also add tea tree oil to prevent the feet from getting any infection.
Massage with Cuticle Oil and Scrub
Dry your toes using a cotton towel and dab cuticle oil to massage each toenail. This will help in softening the cuticles and prep them for shaping. If you do not apply cuticle oil, they may rip or tear while shaping. 
While The cuticle oil does its job, grab a soft-bristle nail brush to scrub under toenails. When nails are debunked, use a soft bristle foot scrub to remove dead skin cells from your lower legs and feet. 
Shaping Your Cuticles
Now it's time to shape cuticles using a cuticle pusher. Be gentle when working on your cuticle because they act as a defense against infections. It would help if you did not cut or clip cuticles. After you are done, dip your feet again in the tub, wash excess oils, and scrub. Dry your feet with a towel.
Pamper Your Heels
Your heels are generally the roughest and toughest part of your feet, and foot scrub cannot work solo. You need to apply pressure and rub using a pumice stone in a circular motion to remove hardened and dead skin gently.
Clip and Shape Your Toenails
Use a sharp toenail clipper to cut your toenails to the desired length. Clip the nails in sections instead of clipping the whole nail at once. Do not round the edges too much; it causes ingrown nails. File your toenails once completely dry. Always file in one direction to keep the nail proteins from splitting.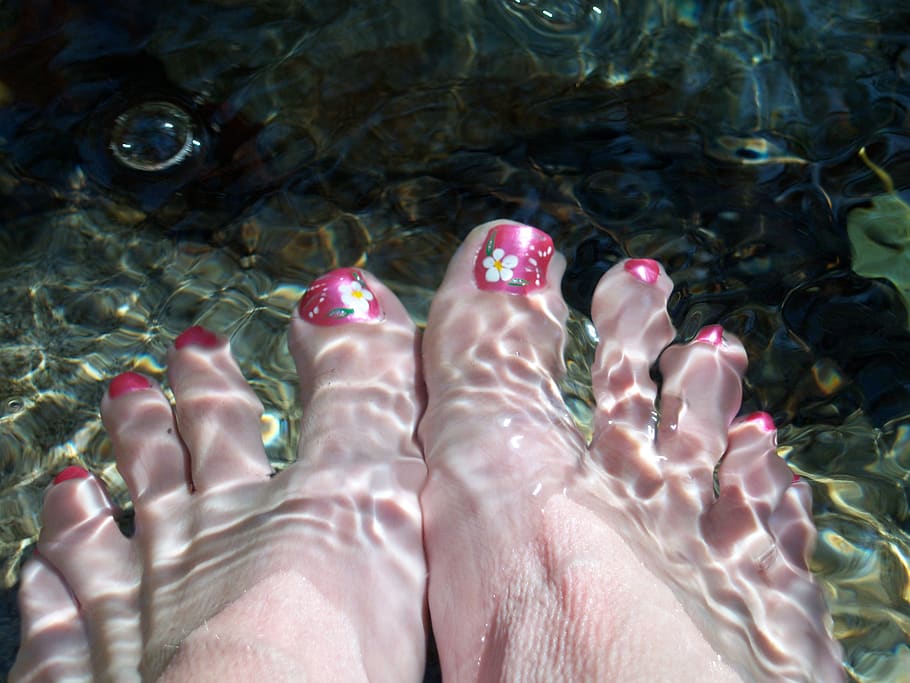 Moisturize Your Feet
Use a rich moisturizer to revitalize the feet. A good lotion is a must-have and should be used every day. Keep the moisturizer on the bedside table so that you never forget to apply a generous coat of moisturizer on your feet every night before going to bed. Wear socks to prevent them from getting dry. The lotion will help combat dry heels and keep them smooth and soft.
Polish your Toenails
Before applying colored nail polish, apply a nourishing base coat on your nails to prevent them from damage. Once the base coat dries, apply two coats of your favorite nail polish. Once the colored polish is dry, apply a top coat to seal the nail paint. You can get a matte or glossy top coat as you like. A top coat helps to keep the nail polish chip-free for weeks.
Time to Clean Messes
Use a nail polish remover pen or small brush dipped in remover to clean the mess or stray polish around your toes. Your pedicure should look like you got it done at the salon.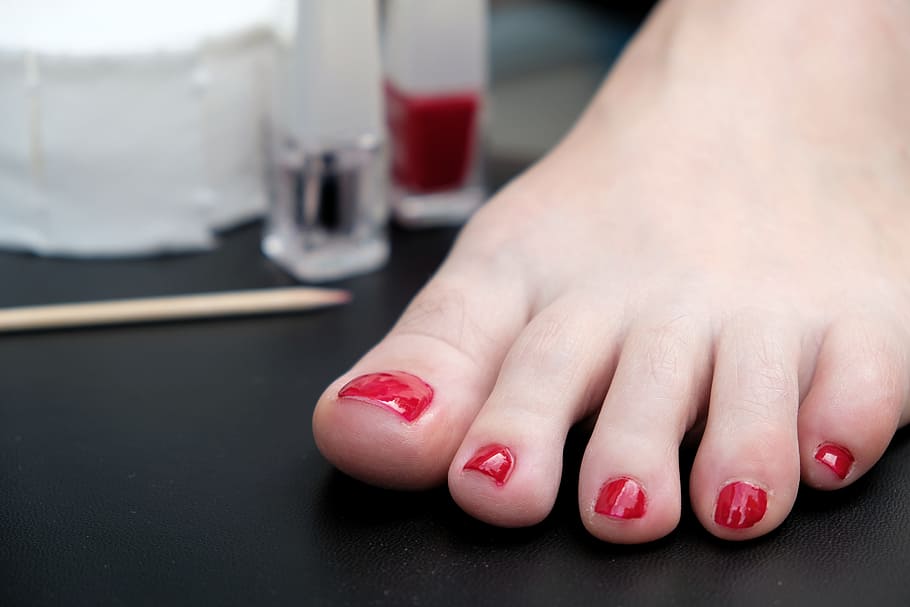 How often should I get a pedicure?
People don't often realize this, but it is important to know how long you should wait before getting another pedicure. You can go for pedicures every 2-3 weeks; this is the general rule. But this is just an estimate, but instead, the period for getting pedicures depends on many different factors.
The first factor is how frequently you need to get the pedicure done, which depends on the type of pedicure you had earlier. For instance, if you get a basic pedicure done, you can wait until four weeks to get the next pedicure. You will have to get it redone again in 2 weeks when you get a pedicure. The period depends on the requirements.