How to do Your Eyebrow? – General Tips to Manage Beautiful Eyebrows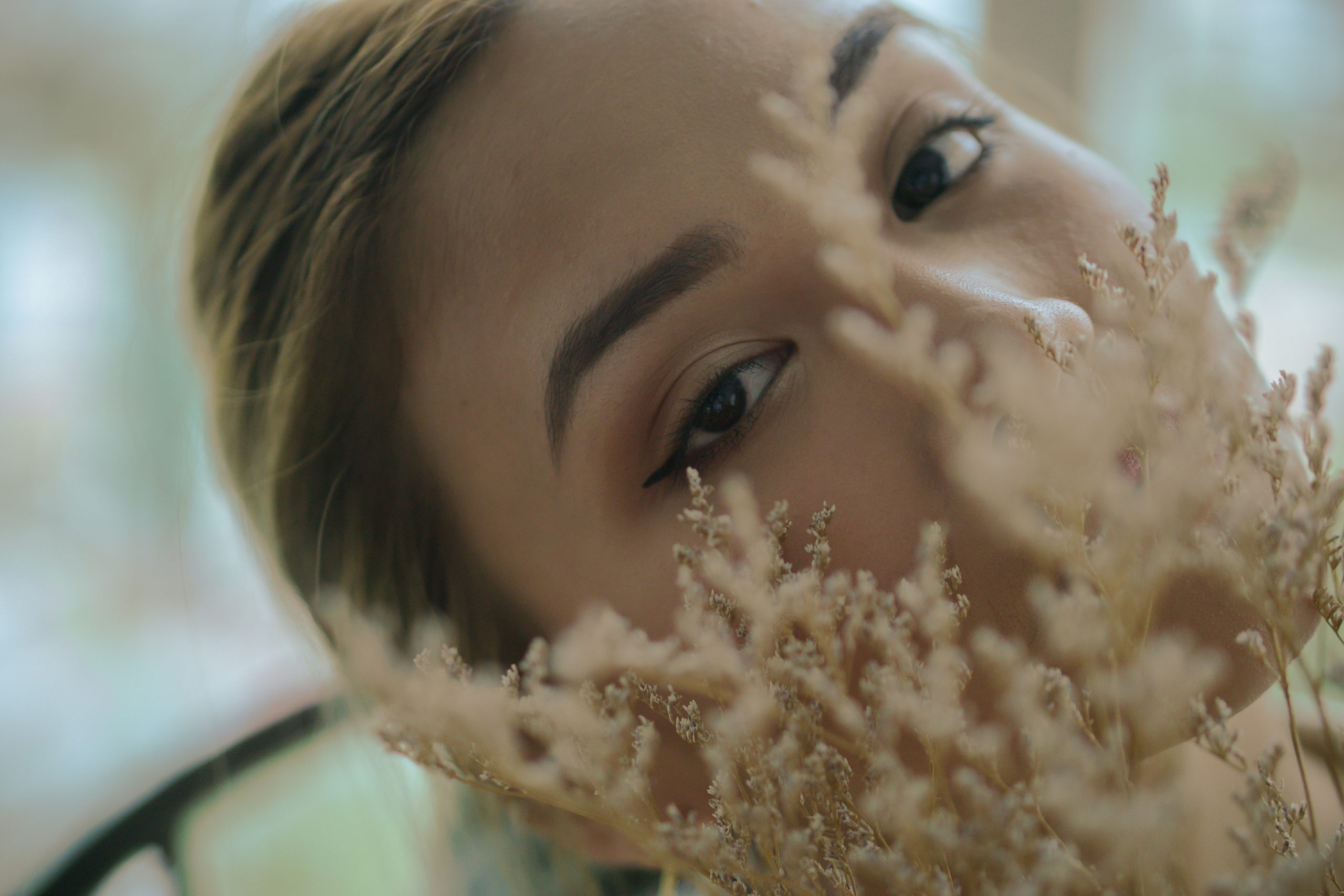 Beautiful and natural-looking eyebrows are the hottest beauty trend at the present time. These little tweaks can really make a major difference in your overall look. Makeup is incomplete without a right eyebrow shape. Now you must be thinking about how to do your eyebrows? Relax! We are here with some beneficial tips to help you get natural eyebrows.
How to do Your Eyebrow?
Gone are the days for pencil-thin brows. Now, thick and naturally shaped brows are the latest trend. The more natural eyebrows, the more complement you would get. The fashion of natural eyebrows is making its mark all over again. Here are some tips on how to do eyebrows for a natural look.
Avoid Over-Plucking
How to shape eyebrows? Often we over pluck the eyebrows, which not only disturb the natural shape but also make them thin. Plucking might seem like the perfect answer to the question of how to shape eyebrows, but let me tell you one thing: One of the best ways to get natural eyebrows is by leaving them alone. Yes, you read it right.
Tweezers are best to get rid of rogue hairs, but they are not good to shape the brows. If you have to remove extra hair, then try to tweeze a little bit far from your eyebrow. So, always remember to avoid overplucking if you want natural eyebrows.
Consider Threading
No matter whether you have short eyebrows or long eyebrows, threading is a good solution to how to do your eyebrows. It is the best method for improving the natural eyebrow shape. Waxing is good for large skin areas with hair, but threading is good for precise hair removal closer to eyebrows.
In threading, pressure is applied on the top of the skin, pushing up hairs present underneath the skin and removing them. Threading requires some special skill, so do not just take a thread and start by yourself. It is always better to get your threading done by professionals.
Use the right Eyebrow Products
A wide range of eyebrow products is available in the market for all types of eyebrows, like short eyebrows and long eyebrows. So, it is quite confusing to find out the right product. Before choosing the product, learn types of makeup products and their usages.
When choosing the products for perfect eyebrows, always think about your brow goals. For instance, are you thinking about how to fill eyebrows? Or how to shape eyebrows? Choose the products according to your aim for eyebrows.
For instance, if you are trying to fill sparse spots and add some volume, then you should use an angled brush and brow powder. If you want to lightly shape the brows and comb the hairs, then use lightweight brow gel. Make sure to use high-quality products.
Shape with Eyebrow Stencil
How to shape eyebrows? The best way for this is to use an eyebrow stencil. When going freehand with eyebrows, the product feels a little bit out of the skill set. So, the best solution to how to do your eyebrows for shaping them is using a stencil.
A stencil is a little template that sticks to the top of brows in order to prevent coloring from outside the brow lines. Stencils come in different shapes and sizes, and they are the best solution to experiment with new looks like long eyebrows, straight brow, or bolder brows.
Read More: Brow Lamination – What Is Brow Lamination? How Is It Done? And More
Use Flicking Motion to Apply Eyebrow Products
Now that you have an idea about how to shape eyebrows, the next question is how to fill eyebrows? When filling the eyebrows, avoid single and heavy-handed strikes of the products. The goal here is to make tiny hair-strokes; therefore, it is better to make use of small flicking motions in the direction of hair growth in your brows. Trust me; it will help you to get the natural eyebrows and most-realistic looking outcomes.
Pay Attention to Your Eyebrow Tail
Eyebrow tail is an essential part of your eyebrows. They play an essential role in defining the overall look of your brows. Avoid overextending the tail as it can lead to a droopy effect. It will draw down your face and make you look sad.
Natural eyebrows automatically stop at the place which lifts the face out and up, and it is always a good idea to manage this angle. In order to find out where the eyebrow tail should end, place the eyebrow pencil diagonally at the nostril. Now make a line up with the side of the eye. The place where the pencil reaches your brow bone is the exact place where your eyebrow should end. If it does not end here, you can extend it for a better look.
If you want to grow eyebrows naturally to make them thick, then you can also use best eyebrow growth serums.
Create a Natural Arch
How to do your eyebrows? When thinking about it, you need to pay attention to your eyebrow arch also. Too pointed arches are out of fashion. It is always a good idea to create a natural arch. If you are not born with a high arch, you can make a subtle one.
All you need to do is hold the eyebrow pencil against the nostril and now line it up in the diagonal direction with the center of your eye. It is the right place where your brow should go.
Now the next step is using a spoolie brush to comb the hairs downward. Then using the brow product, slightly alter the brow shape and create a slight peak at your natural arch. Finally, fluff the brow hairs back to the place using a spoolie, so the arch looks natural.
Remove Harsh Lines
If you are thinking about how to shape eyebrows, then one essential tip that you need to follow is removing harsh lines. Making the shape of the eyebrow using a pencil and then leaving it without defusing it can make the eyebrow messy. So, what is the solution?
You can create the eyebrow shape using tiny-hair-like strokes. No matter whether you used an angled brush or a pencil. Or a brow gel, make sure to make tiny-hair-like strokes. After this, use a spoolie to remove any harsh line with fine back and forth motion.
Give Shape to Eyebrows
When considering how to do your eyebrows, make sure to give proper shape to them. Here, we are not talking about brushed-up brows. We are referring to the unshaped brow hairs, which can give you a better and natural eyebrows shape with little shaping and grooming.
If you do not have any time to visit professionals, then you can do it by yourself. All you need to do is use the natural brow shape and remove extra hairs that fall outside the shape of perfect arches.
If you have done over-plucking in the past and now looking for ways for how to fill eyebrows, then filling the sparse sports is your solution. It is a must to create perfect eyebrows. You can fill in the sports using an angled brush and brow powder. Moreover, you can also use a brow pencil. Finally, groom the eyebrows into place using brow mascara.
Use Concealer Below Eyebrows
When you outline your eyebrows using a lot of highlighter, it puts too much spotlight on the arches. Instead of this, you can use a concealer one shade lighter from your natural skin tone. It can help you to brighten up the brow area while looking natural. If you want natural eyebrows to look, then this is the best tip for you.
Apply Products from Centre of the Eyebrows
If you need to amp up the arches present at the beginning of your brow, then start from the arch and then work towards the bridge of the nose. This way, when you reach the beginning point of your brow, you are left with the least product amount. It makes the application more realistic. Now, use the same products at the end of your brow, so it does not look uneven.
Properly Blend in the Eyebrow Products
It is one of the most important steps for how to do your eyebrows. It is essential to create natural eyebrows look. One of the easiest ways to fill the brows is by making an angled line under the brows. It begins with using a brow pencil. After this, use a spoolie brush to diffuse the line into your brow. Make sure to blend it properly; otherwise, it will look messy and harsh.
Choose the Right Brow Color
The entire process of how to do your eyebrows is complete if you use the wrong color to fill in the brows. The wrong color will make the brows look too done. If you face issues in finding the right color, then fill the brows using two different colors. The one that looks suitable is the right pick for you.
Final Words
No matter whether you have long eyebrows or short eyebrows, it is always a good idea to create a natural look. Now that you know how to do your eyebrows, what are you waiting for? Get your brows done perfectly and steal the show with your perfect look. If you find the information helpful, tell us by dropping a comment.