Easy and Delicious Ways To Eat More Vegetables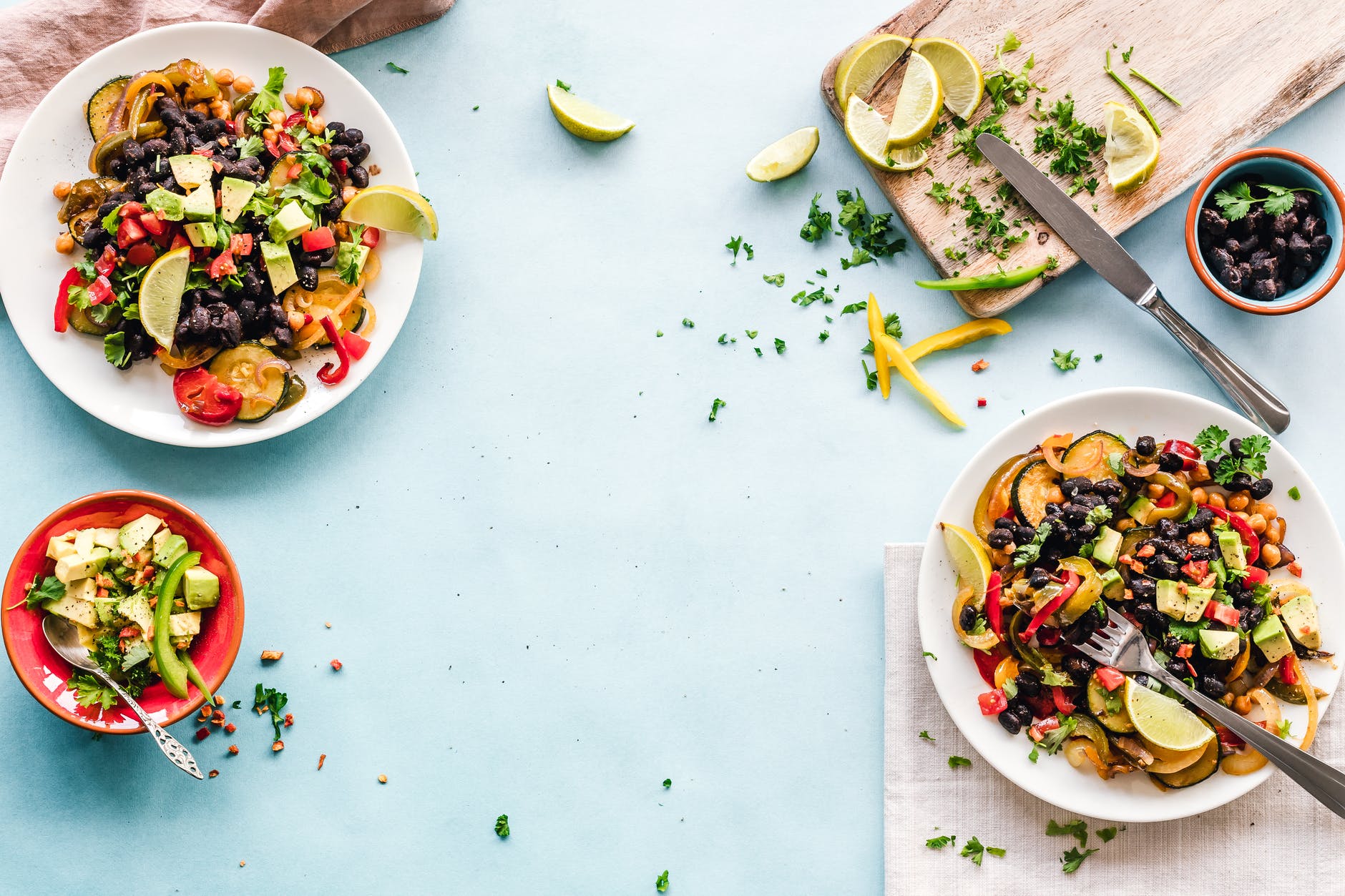 Eating vegetables in your daily meals is crucial for our health. Veggies are loaded with antioxidants and nutrients that not only boost health but also prevent disease.
Health authorities all over the World recommend people to consume multiple servings of vegetables every day. However, not many people add enough vegetables to their diet.
Vegetables are low in calories, which makes them great for weight management.
If you find incorporating vegetables in your daily diet difficult, then follow the below-mentioned tips to make changes in your eating plans.
Your food will not only become more nutrient-dense but also delicious.
1. Make vegetable soups
Making vegetable soups is the best way to eat more vegetables in your daily diet. You can make the soup base with a puree of vegetables and adding spices, like broccoli spinach quinoa soup.
Cooking a broth or cream-based soup is an easy way to incorporate fresh vegetables into your diet. Adding even a small amount of extra vegetables like broccoli into soups is a great way to increase the vitamin, mineral, and fiber intake.
2. Eat zucchini lasagna
Making healthy vegetable recipes that taste delicious too makes it seem a difficult task but is not! One creative to eating healthy vegetables is by making pasta-free zucchini lasagna.
Lasagna is a traditional pasta-based dish made by layering pasta noodles with cheese, sauce, and meat. No doubt this dish is super tasty but high in carbs. Adding fresh vegetables will lower the carb content and increase the nutrients. Replace the pasta noodles in the lasagna with zucchini strips.
Zucchini is a good source of Vitamin B and C, along with fiber and minerals. (Source) you can take your favorite lasagna recipe and replace the pasta with zucchini strips.
3. Experiment with veggie noodles
When you crave something tasty, it is not easier to eat more of those boring vegetables. This is where vegetable noodles come in handy. Vegetable noodles are an excellent way of replacing high carb noodles and pasta in your diet.
You can easily make your own vegetable noodles at home by processing them into s spiralizer and cutting them into noodle-like shapes. You can also slice, shred, or simply cut them as you like. Carrots, zucchini, sweet potatoes, and spaghetti squash make amazing noodles and are also packed with extra nutrients.
Once you have made the healthy vegetable noodles, you can make any of your favorite pasta recipes using them.
4. Add veggies to sauces
Adding vegetable dressings and sauces is another sneaky way of adding fresh vegetables to your meals. This one works great if you have picky little eaters at home.
When you are cooking marinara sauce or any other sauces, simply add herbs and vegetables of your choice like chopped carrots, onions, spinach, or bell peppers and mix them in.
You can make rich sauces by pureeing roasted root vegetables that give Alfredo-like taste. Sweet potatoes, carrots, turnips, squash, beets, purple yams, and kohlrabi make good combination. You can also make pesto dishes with roasted beets.
5. Give a twist by making a cauliflower pizza crust
We all love to have a good cheesy slice of pizza every now and then, but it so heavy on carbs and fat. You can make a healthy pizza at home using fresh vegetables. Cauliflower is a very versatile vegetable. You can roast it, rice it, puree it, stick it in a stew, and even make a good pizza crust.
Who would have thought that you can eat more vegetables in the form of pizza? All you need to do is replace the regular pizza base with cauliflower crust by combining finely chopped cauliflowers with almond flours, eggs, and seasonings.
You can also make your own toppings of fresh tomato sauce, fresh veggies, and cheese.  Cauliflowers are a good source of carbs along with minerals, vitamins, antioxidants, and fiber. 
Read More:- List of Iron rich foods for a stronger you
6. Blend healthy smoothies
We all love a good smoothie for breakfast or snacks. Making smoothies is the best way of eating more vegetables. Green smoothies, in particular, are loaded with leafy greens like spinach, kale, etc.
Smoothies are typically made with milk, ice, fruit, or water, mixing them all together in a blender. You can also add veggies of your choice without compromising the smoothie flavor.
Some ideas for combining vegetables in fruit smoothies are kale with bananas, blueberries, and cucumbers. Frozen beets, zucchini, pumpkin, avocado, and sweet potatoes also work really well in smoothies.
Twenty-five grams of spinach contains Vitamin K and Vitamin A in good amounts. The same amount of kale contains high amounts of Vitamin A, c, and K in large amounts. (source)
7. Add veggies to casseroles
One efficient way of increasing vegetable intake is by including extra vegetables in casseroles. These add to the texture, bulk, and taste of the dish.
Casseroles are made by combining cheese, vegetables, potatoes with pasta or rice. A traditional casserole dish is high in calories and carbs. These dishes are commonly seen around holiday times.
Lucky you, now you can reduce the carb and calorie content by replacing the grains in your casserole with veggies like mushrooms, broccoli, carrots, and celery. Make a delicious and healthy green bean casserole, which is quite a popular dish.
8. Cook a veggie omelet
Omelets are the most versatile and easy to make dish; you can make it super healthy by adding veggies. Cook some beaten eggs with a small amount of oil or butter in a pan. You can fold them with meat, cheese, vegetables, or a combination of all of the three.
Almost every vegetable tastes great with an omelet, especially onions, spinach, bok choy, scallions, mushrooms, tomatoes, and bell peppers.
9. Prepare savory oatmeal
Who said oats could be only sweet? You can make a savory oatmeal dish by adding more vegetables and spices to your breakfast oat bowl—oats, no doubt, taste amazing with raising, fresh fruit or cinnamon.
Make your own savory oatmeal recipe with kale and mushrooms for a warm and hearty meal. Mushrooms are rich in Vitamin B12, D, and also high in protein. Experiment by making different healthy vegetable oatmeal recipes.
10. Try a veggie bun or lettuce wrap
You can switch your whole wheat wraps and tortillas with lettuce wraps and vegetable buns as a way to eat more fresh vegetables.
Lettuce wraps have become quite popular as a way to make low-carb and bun-less sandwiches and burgers. You can also use portobello mushroom caps, sliced sweet potatoes, halved yellow or red bell peppers, sliced eggplant or tomato halves as a replacement to the bun.
Lettuce wraps and veggie buns are the easiest way to reduce calorie intake and increase nutritional content in your daily diet.
11. Grill veggie kebabs
Vegetable kebabs are one of the favorite party appetizers. Place your favorite chopped vegetables on a skewer and cook the kebabs on a barbecue or grill to make vegetable kebabs.
Onions, bell peppers, zucchini, mushrooms, and tomatoes are perfect for making veggie kebabs.
12. Swap for a veggie burger
Swap your heavy meat burgers with veggie burgers topped with extra healthy vegetables. Vegetable burger patties are made by combining eggs, vegetables, nut flours, and seasoning. Baked beans, potatoes, or sweet potatoes are the most commonly used vegetables in burger patties.
However, not all meat-free burgers are full of vegetables. Always watch the label for veggie patties ingredient list carefully. You can even make one at home by watching recipes online and use a lettuce wrap instead of bread buns.
13. Make veggie tuna salad
We all have had tuna salads or chicken salad blended with mayonnaise. By adding chopped vegetables, you can increase the nutrient content and flavor of the salad even more.
Carrots, onions, spinach, cucumber, and herbs are some of the most common salad additions. You can also add olives, grape tomatoes, cucumbers, artichokes, red peppers, parsley, and shallots to your salads.
Read more:- These are the Best Foods for Illness
14. Stuff some bell peppers
Trust me! You will love a good plate of stuffed bell peppers on your dinner table. The bell peppers are halved and then stuffed with beans, cooked meat, rice, potatoes and seasoning and then baked in the oven.
If you love the crisp and raw flavor of bell pepper, you can also add in cream cheese along with turkey or sliced chickens and seasonings to make a cold dish.
Bell peppers are loaded with vitamins A and C and minerals. You can also increase the nutritional content of stuffed bell peppers by adding more veggies like spinach, onions, riced cauliflower.
15. Add veggies to guacamole
I am sure you must have had Guacamole at-least once in your life. If not, let me tell you, Guacamole is an avocado-based dip made by mashed ripe avocados and mixing in salt, lime juice with garlic, and some seasonings.
There are a lot of vegetables that taste amazing with Guacamole like garlic, bell peppers, tomatoes, and onions as well. Guacamole also makes a delicious salad topper and also tastes amazing with baked sweet potatoes and white potatoes.
16. Blend veggies with meatloaf
Do you know what another great way to eat more vegetables is? Blending meat-loaf with veggies. Meatloaf is usually made with ground meat, eggs, tomato sauce, and breadcrumbs, then shaped into a loaf.
You can also add chopped or shredded vegetables to your meat loaf like carrots, bell peppers, onions, spinach, and zucchini. You can even neglect the meat overall and make a veggie-based loaf with boiled chickpeas, onions, celery, and onions.
17. Make cauliflower rice
If you haven't tried them yet, now is the right time. Cauliflower rice is made by pulsing the florets to make small granules and using them as a replacement for rice. Cauliflowers serves as a great base for many foods, vegetable soups, and stews.
Cauliflower rice is low in carbs as compared to regular rice. One cup of cauliflower rice contains only 5 grams carbs whereas, one cup of white rice contains 53 grams carbs. Cauliflower is also a good source of Vitamin C, K, potassium, and folate.
You can also use broccoli, beets, zucchini, carrots, and sweet potatoes as an alternative to rice. 
Read More:- Some of The Best Foods For Eye Health And Eyesight
Final Words:
There are various ways to eat more vegetables in your daily diet. You can sneak fresh vegetables into your regular recipes and everyday food items. Vegetables not only add colors but also a lot of flavors to the food. These are loaded with healthy nutrients, vitamins, and minerals, which are necessary for good health.
Veggies can even become the star of the dish as rice or sandwich buns. You can boil, roast, and even bake the vegetables. Eating vegetables regularly will increase the intake of nutrients, fiber, and antioxidants in your diet.