How To Find The Most Flattering Swimsuits For Your Body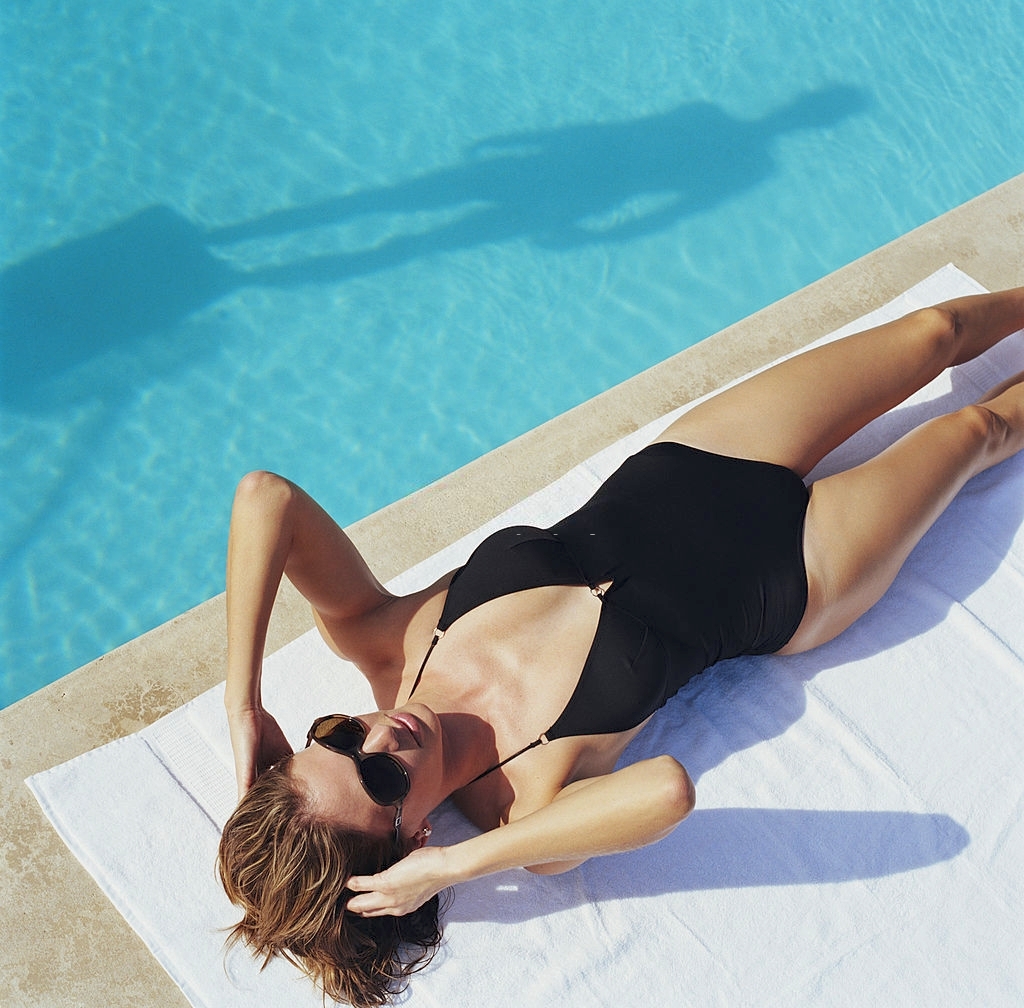 As the summers have come, we all are excited about diving into pools and make our summer remarkable like always. It is always difficult to find the best swimsuit for yourself among several options available.
In the summer season, we all are dying to wear our favorite shorts, flowy & silky sundresses, floppy sandals, sun hat, and very awaited swimsuit.
You may have easily found various types of swimsuits in the market. To see various options, it is very hard for us to find one right swimsuit for us.
It is an overwhelming experience to pick the right kind of swimsuit for us. In order to remove this confusion, I have come up with the best looking and flattering swimsuits that can buy for yourself.
There are swimsuits like high necklines, retro cuts, racerback straps, plunging necklines, and some with details like peplum hems and ruffles.
If you like to wear two-piece swimsuits, you can wear a mix-match combination of a bikini with bottoms and flowy tops.
For instance, you can wear a high-waisted bikini with a bandeau type top. You can also make a combination of high-rise shorts with a cap sleeve upper.
In order to make you find the right swimsuit, I have compiled a list of various styles of swimsuits according to everyone's preference.
In this post, you will find the various types of styles, cuts, prices, and brands that you may be looking for.
You are gone those days when you have to wear a style swimsuit. Now, one can wear their own style of swimsuit whichever they feel comfortable in.
These days people are focusing on conventional and flattering swimsuits in which they look slim, comfy, and hide certain body parts.
Manufacturers are now bringing the swimsuit designs that make you embrace your own body and feel you more confident as well as comfortable.
Thus, no matter what type of body you have, you can rock in any kind of swimsuit style and enjoy your every moment.
One-Piece Plunge Neck Swimsuit By Tavik Cindy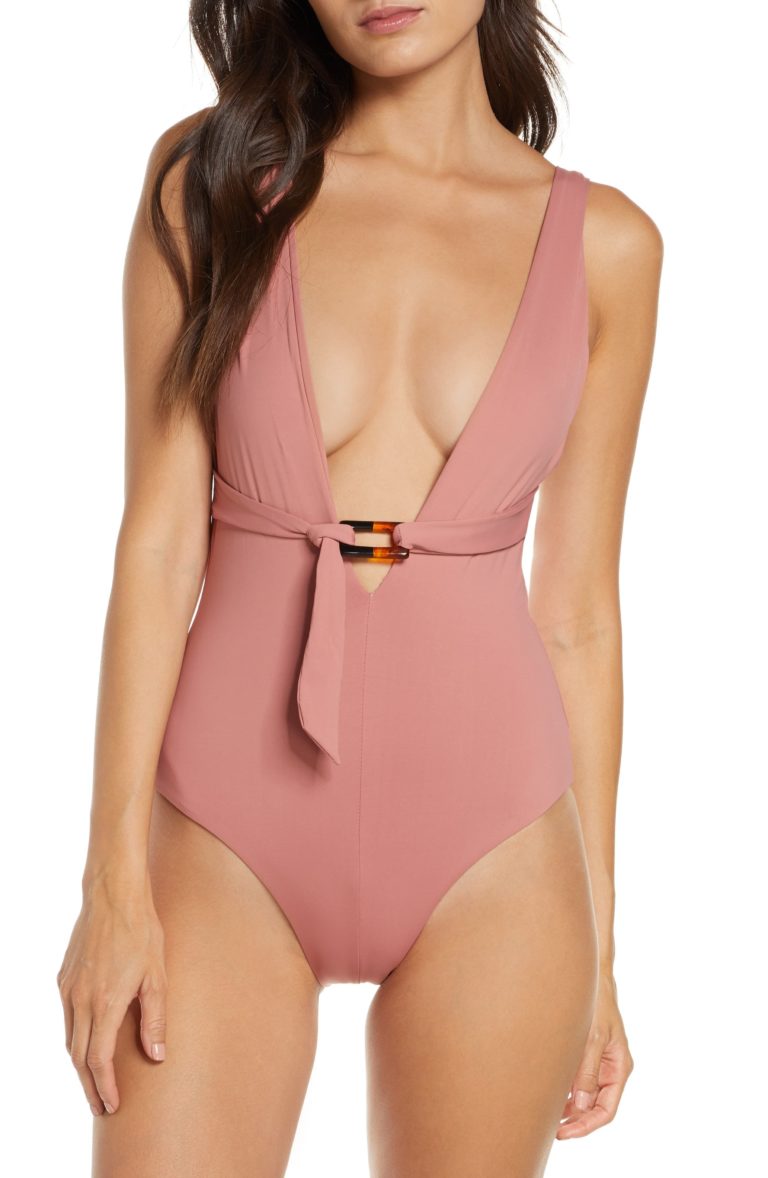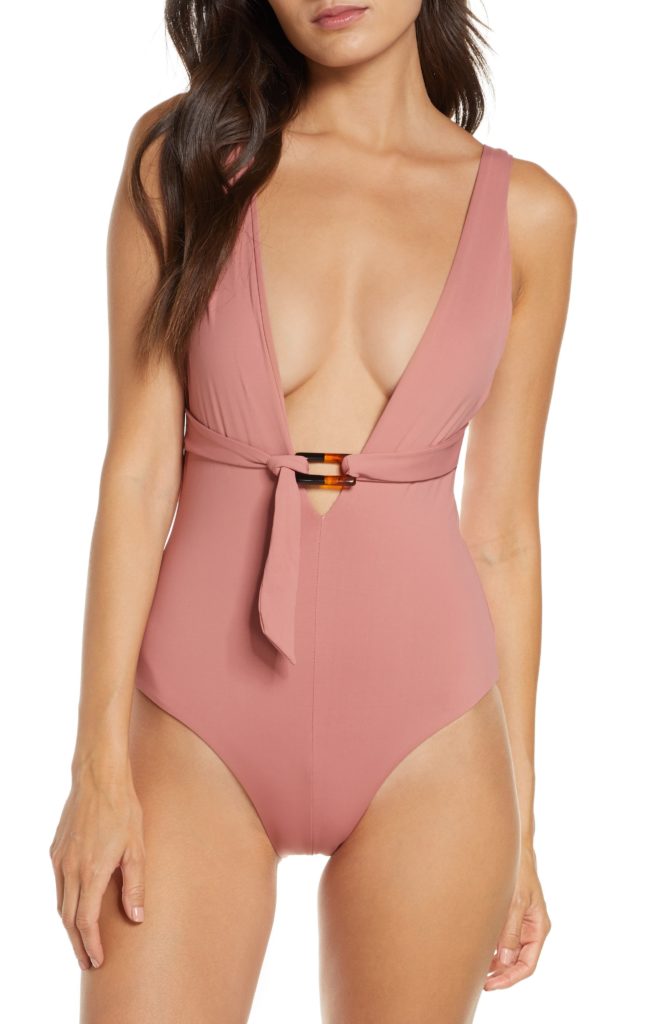 This gorgeous looking plunge neckline swimsuit that comes with a flattering belt will become your favorite part of your swimwear drawer. This is a sassy design that you can wear any day, and anywhere, you are going to rock the moment.
This swimsuit by Tavik comes in a classic black and subtle pink hue shade. You can buy any of these swimsuits for yourself and show your friends a different version of you.
The price of this swimsuit by Tavik Cindy is $164.
Reversible Halter Tankini Sea Swell By Tommy Bahama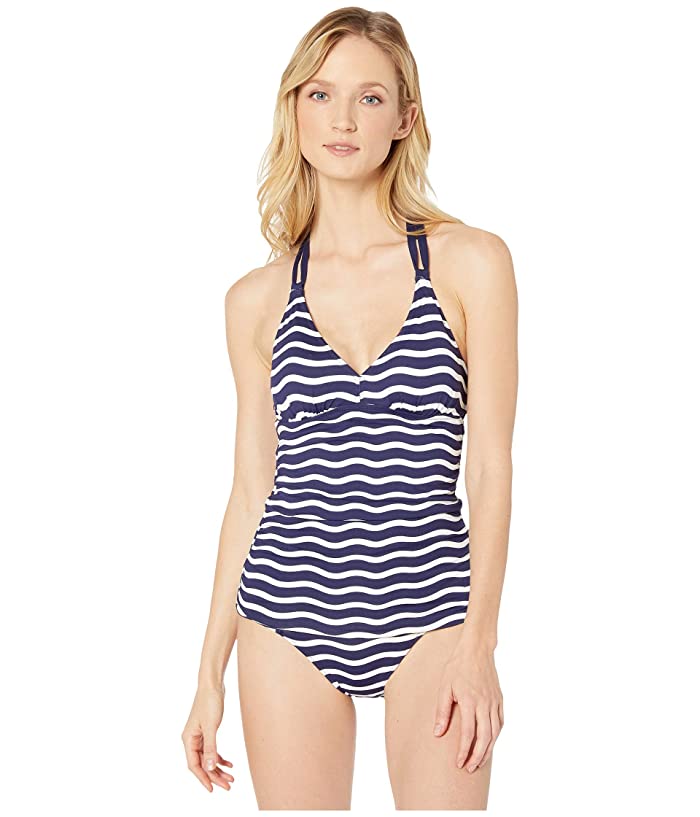 This is a tankini top by Tommy Bahama, a very popular brand. This swim dress will give you nautical vibes with blue hue background and white polka dots.
It also comes with white horizontal wavy lines with a blue background. This tankini Sea Swell has a lined bra with tie-neck and soft cups. This will make your dress give comfort and full coverage.
Bikini bottoms also come with reversible so that you can wear them cohesively.
The price of this swimsuit by Tommy Bahama is $119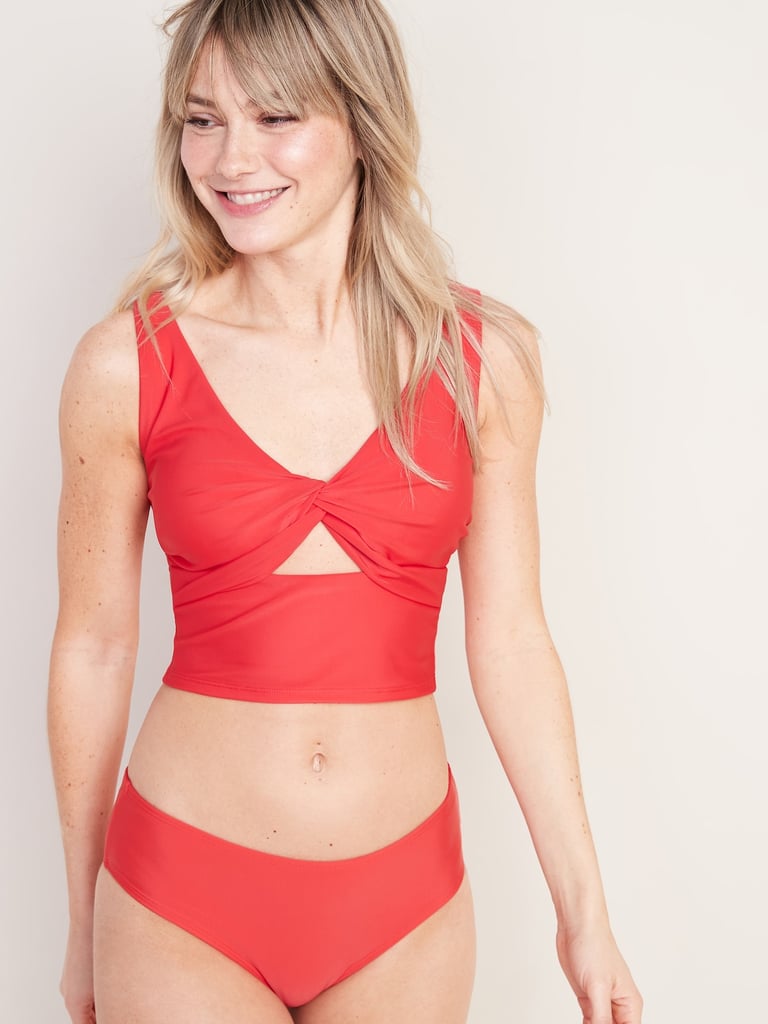 This is a high-waist bottom with a french cut that makes you look way more stylish and sassy.
These come with the elastic waistband and multi-shades of blue and black that can be paired with any type of swim top.
Old Navy manufactured this swimsuit with UPF protection fabric. This will prevent your underskin from the harmful and direct rays of the sun.
This swimsuit is also made with the quick-dry and comfortable material along with thick straps for bust support, easy padding removal, and UPF protection.
The price of this swimsuit by the Old Navy is $10.
One-Piece Swimsuit With Wrap Halter By Eloquii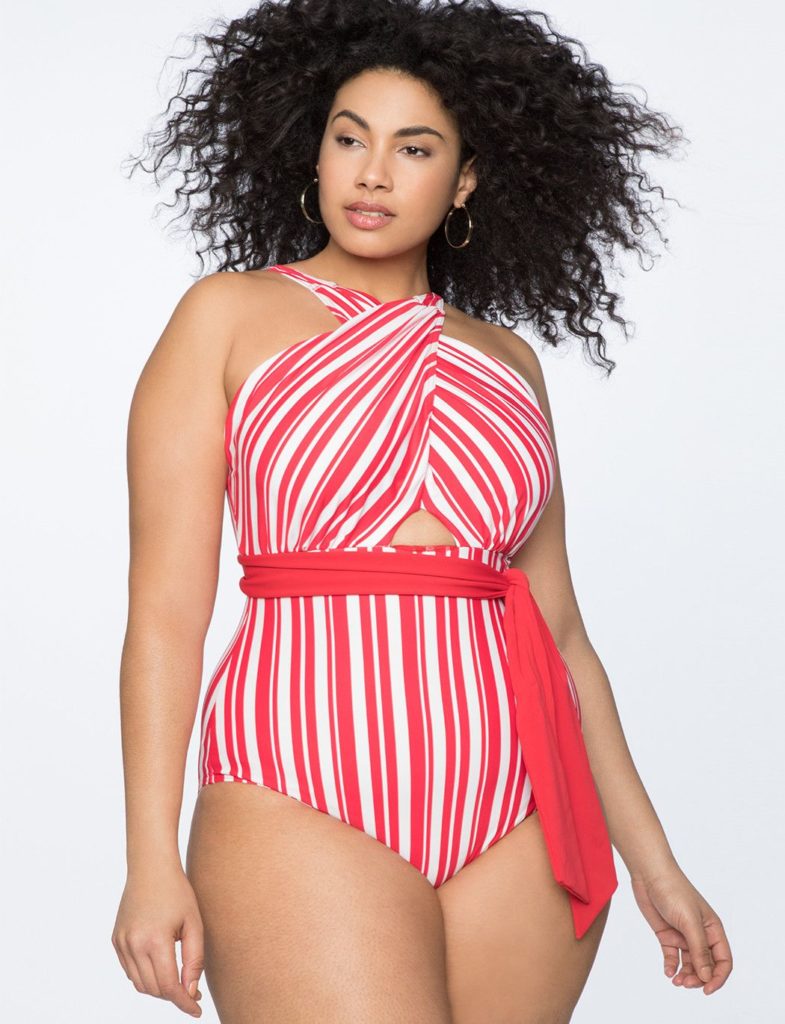 This is a contemporary style swimsuit that features a wrap and keyhole opening around the waist.
It comes with a built-in soft underwire bra with non-padded cups. It comes in a criss-cross halter top that provides complete bust support. Moreover, all ties and straps in this swimsuit are adjustable.
The price of this swimsuit by Eloquii is $140.
Ruched Monokini High Neck Swimsuit By Tempt Me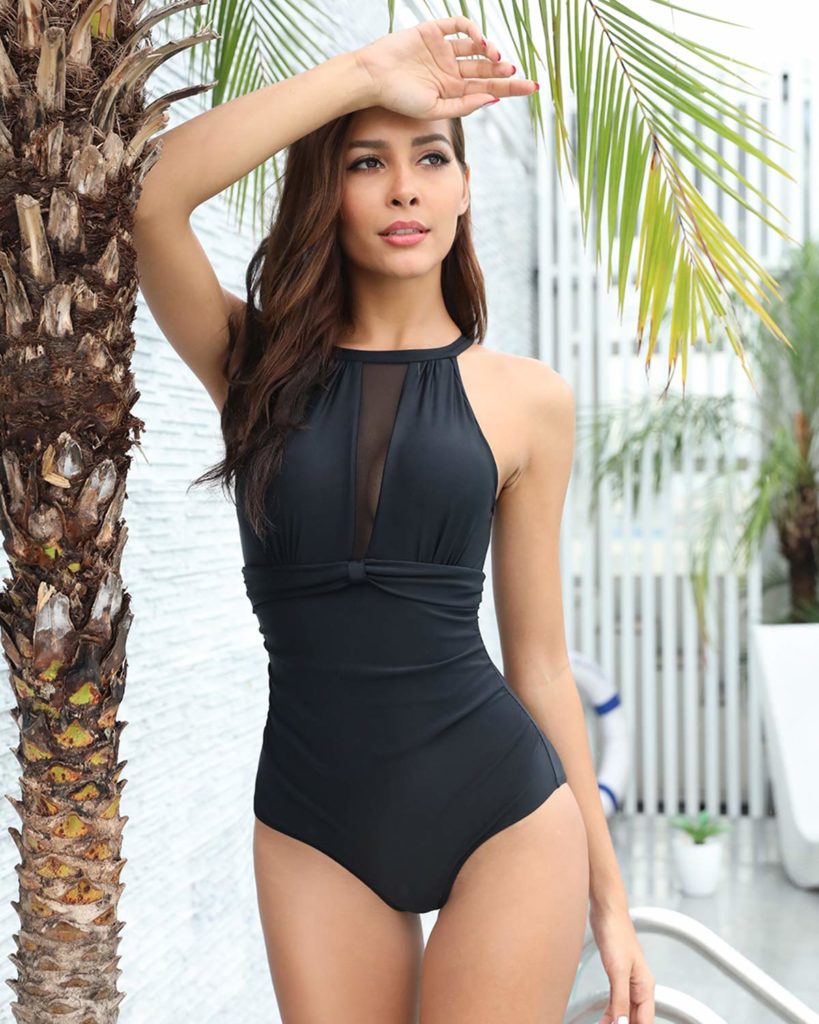 Tempt Me offers high neck monokini, which is one of the most demandable and high-rated.
This swimsuit will look great on you as it has a plunging and meshed neckline.
This swimsuit provides complete support around the bust and features a built-in padded bra. This is not only comfortable but as well as pocket friendly.
Price of this swimsuit by Tempt Me $17
Read More: Timesaving Beauty Tips for Busy Moms
Final Words
These five swimsuits are highly demandable swimsuits across online as well as offline markets.
These brands offer the best swimsuits with good quality material, stitching patterns, various shades, and affordable prices.
You can choose any one of them and enjoy these great summers with your friends and family.