How To Grow And Maintain Thicker Brows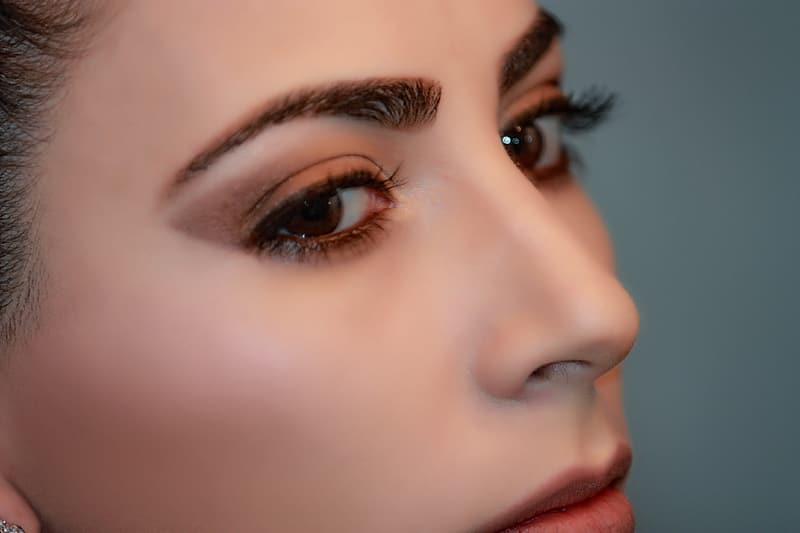 Thick eyebrows- how to get thicker brows- how to make eyebrows thicker/naturally- natural thick eyebrows
We, women, love fuller and well-maintained eyebrows that complement our faces. Therefore to know how to grow thicker brows is as important as skincare. We cannot neglect the brows if we want our face to look beautiful and well-groomed.
When it comes to the brows, the thicker, the better, and fortunately, getting thick and fuller eyebrows are easier than you may think. We have found the best tips and tricks that beauty bloggers and celebrities swear by to maintain perfect eyebrows to save you the trouble.
Ways that stimulate eyebrow growth
If you are trying to grow thicker eyebrow hair naturally, then we have your back. Some small everyday habits and natural methods will make the eyebrows thick and help recover any wounds or cuts. 
Let's look at some popular remedies to make eyebrows thicker naturally.
Castor oil is known for its effective hair growth remedies. It nourishes hair follicles and promotes hair growth. Olive oil is rich in fatty acids called Oleic acid, which penetrates the eyebrow hair and makes it thicker. Coconut Oil is a good source of Vitamin E and fatty acids called auric acid, which gives a base to make eyebrows thicker and fuller.
Petroleum jelly is a magic product that helps in most skin problems, including the eyebrows. Apply petroleum jelly on the eyebrows to promote healthy hair growth and shine.
Lemon and Aloe Vera are amazing ingredients for all your beauty woes. When these two miracle ingredients are combined, they can do magic to your skin. Lemon juice makes the oxygen reach hair follicles properly and helps in hair growth, and aloe vera makes the brow hair dense and strong.
Hair consists of Keratin, which is the main constituent present in eggs. When eggs are applied to the brows, it can add volume to the brow's hair and make them thicker and denser.
This is the most basic and effective home remedy for thicker eyebrows. Milk is a good source of many essential nutrients, including two proteins: whey and casein, which are good for hair growth.
Fenugreek seeds are loaded in Vitamin B3, and Prott can stop hair fall and promote hair growth. Grind Fenugreek seeds and add coconut oil or almond oil. Mix to make a paste and apply the paste on your brows before going to bed.
Rosemary oil is very effective for promoting hair growth. It stimulates blood circulation and cell division, which boosts new hair growth. Rosemary oil can be mixed with olive or jojoba oil and massaged on the eyebrows.
Hibiscus extracts are known as an effective hair growth remedy. Both the leaves and flowers of the hibiscus plant work well, with leaves having the upper hand. Crush hibiscus leaves or flowers and apply the paste directly to your eyebrows. Keep it on for 30 minutes, and then wash with warm water.
Curry leaves have been an important part of Ayurveda and are also known to be an effective hair growth remedy. Crush the curry leaves and soak in warm water for 1-2 hours. Strain the leaves and apply this concoction on your hair during bedtime to get thicker eyebrows naturally.
Tips and Tricks to maintain your eyebrows:
Making the perfect brow shape
The first step is to identify the natural shape of your brows, and you should always stick to it. It may take time to perfect your brows n accordance with your face shape. You can consult a professional as they know what shape will work best to enhance your arch in the most flattering way.
Always invest in a good pair of tweezers because these can either make or break your whole look. It can also make plucking easier and make a difference in the amount of pain your experience. Always go for sharp tweezers as they easily grab the hair and poke the skin.
Threading or waxing are both quick and less painful ways of shaping your brows and getting rid of strays. Waxing is quicker than threading; however, you should opt for threading if you aim to get rid of tiny thin hairs. Waxing can be more damaging at times because of its temperature; it can burn the skin.
Eyebrow tints can be very effective and useful because they bulk up the baby hairs, and tints can make your brows look border and fuller. It would help if you visited a professional instead of trying it at home. It would help if you used the right gels and tints to suit your brows.
After achieving the perfect eyebrows, you may become lazy to maintain and fill them. This is where the role of makeup comes into play. Products like pencils, brow fillers, powders, and waxes come to the rescue. Using these products will help your brows look well maintained and properly filled in. You can also cover the sparse hair areas using eyebrow makeup. Fill the natural arch of your brows rather than change the shape.
After taming the eyebrows, you will need a highlighter. Swipe your favorite highlighter right below the arch of your brow: the brow bone. This will make your eyebrows pop and shine.
Trimming long eyebrow hair may look more appealing than tweezing, but it is better left in the hands of professionals. You always run a risk of either trimming too much or too little, causing uneven brow hair.
Conclusion 
These tips on how to grow your eyebrows thicker can help maintain your brows' shape and appearance. These tips and tricks are very easy and will fit your routine. The key to getting those perfect eyebrows is embracing the natural volume and shape. Refine them, but don't try to change them altogether.