How To Highlight Your Hair At Home
Do you like to experiment with your hair? One of the most amazing experiments you can do on yourself is highlighting your hair at home.
Yes! This will be the most amazing and life-long memorable experience for you in case this is your first time. 
Changing or dyeing your whole hair may require lots of effort. Changing colors of entire hairs may require you to follow a whole and completely different hair care regime. This regime has to be very strict if you highlight your hair on your own at home. Otherwise, your hair will get severe damage. 
It is not required that you opt to change the color of all-over hairs instead of highlighting hair strands can be a great and noticeable change that does not require much maintenance. 
 Doing highlights at home can be very easy and require less effort. If you want to look different in your office, at a friend's party, on any small occasion, or want to experiment with your look, then highlighting your hair is the best option for you. 
Learn how to do hair highlights by yourself at home. 
Steps To Highlight Hair At Home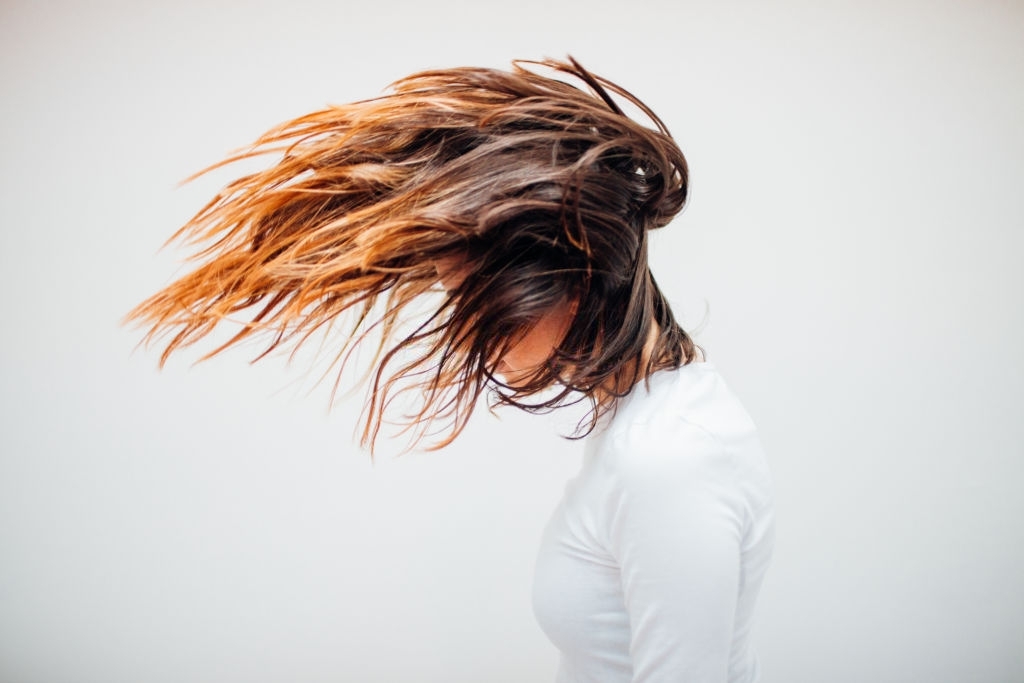 Purchase A Right Hair Highlights Kit
A highlighter kit is way more different than your standard hair dye kit. No matter what type of highlighting kit you have, it always comes with a lightener not available in the standard dye kit.
If you have an all-over hair dye kit, it will not go to work, lighten, or remove the permanent color for highlighting.
The all-over color kit comes with a creamy texture, whereas the highlight kit is thicker. 
All-over dye color also reaches the other hairs to give complete finishing where the color is not reached.
However, highlights are only required to be done on a particular strand of hair. This means it is not supposed to be spread or reach the other hair strands. Thus, buying a specific highlighting kit is very crucial for you. 
Choose Right Highlights Tools
Using the right tool for highlighting is very important. You should have a highlighting brush, a bowl for mixing color, gloves, and foil to wrap the hair strands.
If you do not have fancy brushes used in a hair salon, you can also use a toothbrush or even a paintbrush to apply the highlighter.
Take the generous amount of highlighter that will equally apply to all the hair strands.
Also, wear gloves while applying the highlighter so that the dye will not print on your finger.
The bleach in highlighter will also cause itching on your skin. So make sure to keep your skin protected. 
Make Sure To Keep Clothes And Hair Prepped
Before you highlight your hair, you need to get everything prepped with you. Keep your hair nicely combed and in good condition- dry, unwashed, and combed hair are ideal before highlighting.
To make sure your clothes won't get highlighted or damaged from dye, you should wear an old shirt with buttons or hoodie with zip-up so that you can easily remove it after applying dye on your hair strands.
Also, make sure to have two or three old towels near you so that any drop that gets on your shoulder can be cleaned. 
Do Testing First
Testing a highlighter on a small strand helps in knowing the exact time it will take dye to change the color of your hair strand.
Take a small section of hair strands and apply less dye or highlight. Give it ten minutes and rinse that section of hair strands.
You have to check whether you receive the desired highlight level or not. If that level of lightness is not achieved, you can apply more cream and check how much time it will take to become lighter.
Once you reach that level, note that processing time and make sure to give this much time when you apply the highlighter to each strand. 
Read More: Everything You Need To Know About Skin Purging
Apply Highlighter In Right Way
Now it's time actually to start working on your hair. Part or divide your hair from the middle like you usually do.
This will ensure that you can see which hair strand you are applying highlighter.
Follow these below steps for correct application on highlighter:
Dip your brush in a highlighter, take a section of strand and start applying the cream keeping it one inch apart from the scalp. 
As you reach the middle section of your head, take a small section of strands, and apply the cream on them. 
Apply the cream on quarter inches of hair strands as you reach back and underlayers of your hair. 
You are not required to apply a highlighter symmetrically and in the same pattern. You can apply dye unevenly. That, too, will look perfect. Even the salon experts take strands randomly and apply cream unevenly. 
Pro Tips:
Keep your brush two-inch apart from your scalp.
Hold hair strands straight and tight so that cream can be applied evenly on each hair.
Do not apply the cream with pressure; otherwise, highlighter cream will reach the under layers.
The thickness of the hair highlighter should be like frosting cream to work perfectly and light your hair perfectly. (1)
Read More: How To Grow Eyelashes Naturally With Home Remedies
Moisturize Your Hair Nicely 
When the processing time is completed, wash your hair with a good and mild shampoo. Also, apply a good layer of moisturizing hair conditioner and leave it for a good five minutes.
Highlighters contain a high amount of ammonia that opens the hair cuticles. This may lead to escaping the hair moisture.
To keep your hair healthy and shinier after highlighting, apply a homemade hair mask, like avocado, aloe vera, curd & honey, or flax seeds mask.
This will lock moisture in your hair strands and prevent them from damage. 
Use Toner
At last, toning your highlighted hair is the main step to getting the perfect color. If your highlighted strands look a bit red, use green toner.
It will make them look more neutral brown. If you have used a blonde highlighter and your hair looks icy, then use gold toner to get a perfect warmth and shinier hair after highlighting your hair at home. 
I hope these steps will help you get your desired highlighter on your hair strands. These are all very easy steps that anyone can follow.
You need to make sure you have the right quality of color and everything prepped with you when you apply highlighter cream on your strands.
Enjoy this experiment, and I hope this will be remarkable for you and help you highlight your hair at home.
Read More: Timesaving Beauty Tips for Busy Moms