How To Make Cactus String Art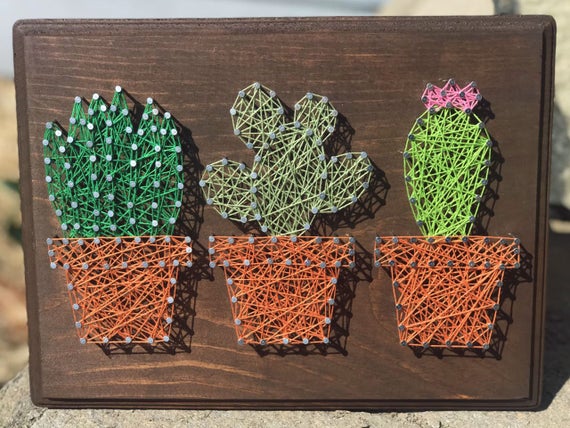 Are you looking for art activities for kids during vacations? I came up with the Cactus String Art craft activity that will change your kid's vacation into a fun time. Craft activities are the best way to engage your child in improving their creativity and thinking other than playing video games. When your kids cannot go outdoors, you can engage them in some craft activity that they enjoy. 
Let'sLet's learn how to make a Cactus String Art by following these easy steps. 
1. Decide The Shape Of The Cactus
The very first step is to decide a shape, meaning which type of cactus you want to make a cactus string art. I will suggest to you the Saguaro cactus; it is an interesting, simple, and iconic shape for cactus that your kids have also seen in many movies. 
2. Materials You Required
You have to decide whether you want cactus string art on a hanging display or place it lean on the shelf. If you have to make a hanging art, you need a twine and glue gun to attach a hanger on the backside. You can also use a plaque that has already come with a hanger for making the hanging cactus string art. 
To make this cute string art, you will be required:
Wooden Plaque
Green-Embroidery Thread
Pink Yarn
Twine
Glue Gun
Nails, ⅝"
Pencil
Hammer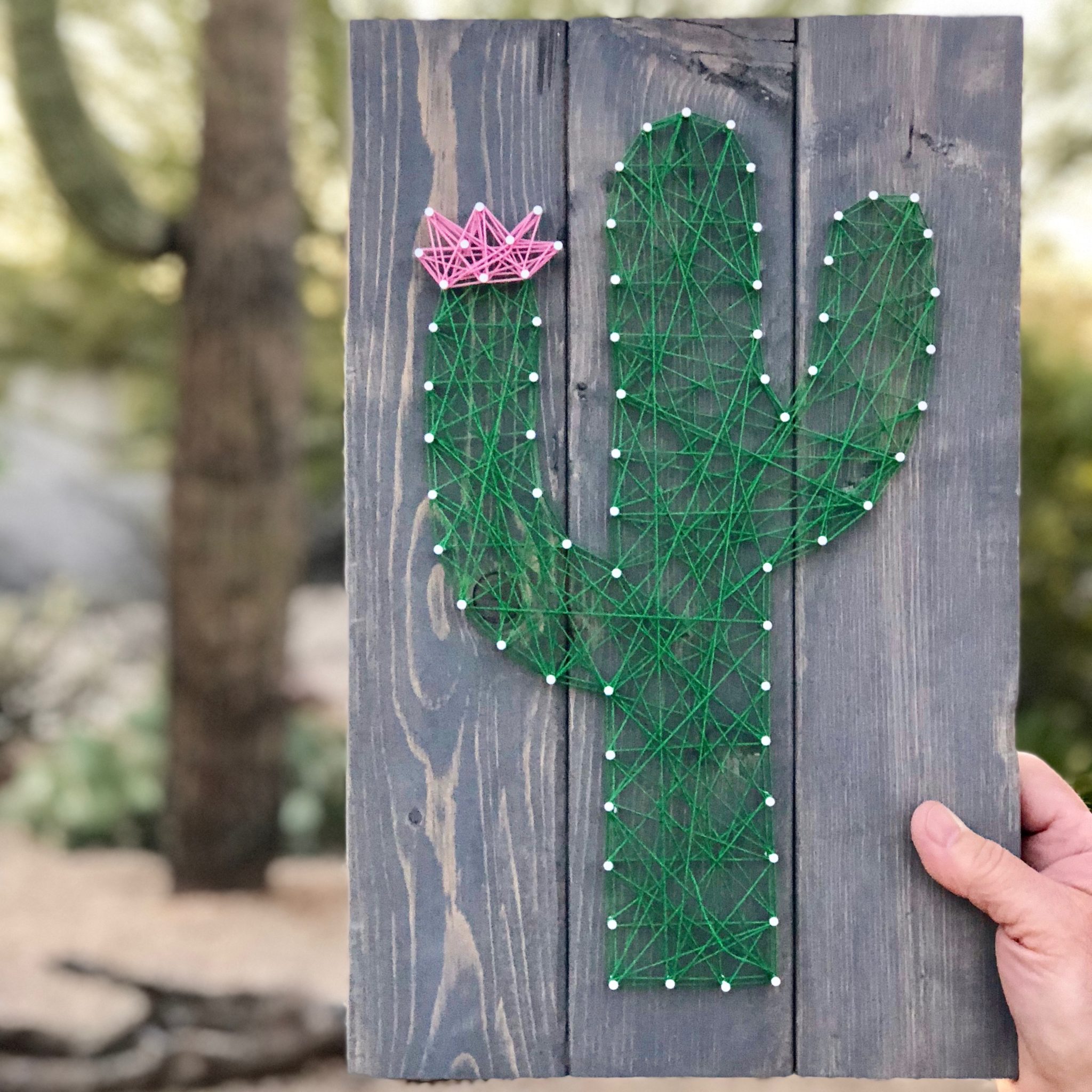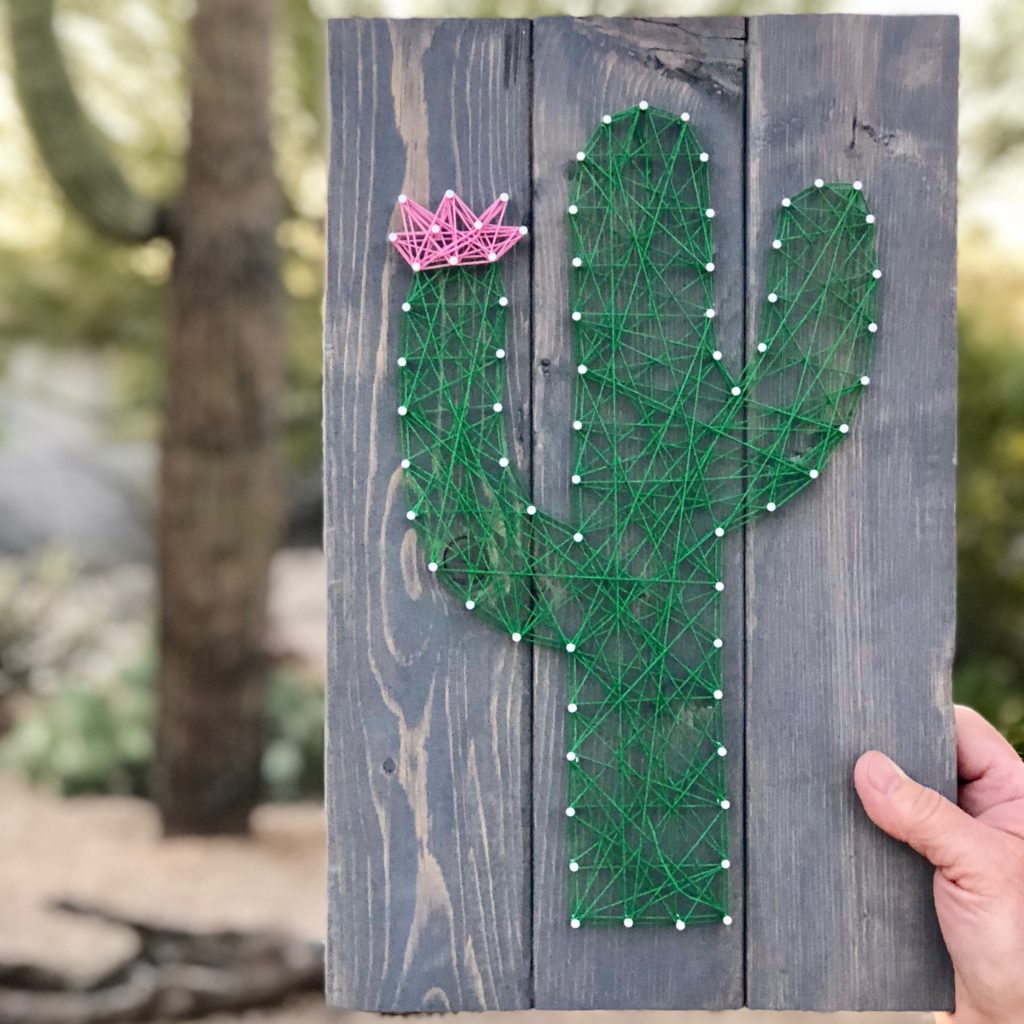 3. Outline Your Design
Outline using the pencil of Saguaro cactus on the plaque. It would help if you made a very light outline so that the cactus outline won't show when you complete this string art.
4. Nails On The Cactus Online
Using a hammer, put the nails on the cactus outline you have made. Make sure to keep a gap of ¼ inches between each nail. On the curved section, you need to put nails a little closely. 
5. Tie Thread On Nail
To begin this succulent string art, you need to begin it by tying the embroidery thread on the head of one nail. Following this, you need to do the same and wrap on each nail head with green embroidery thread. Make sure to wrap the thread on each nail head; otherwise, a single skip can worsen the string art. Once you have covered all the nails, wrap the thread a couple of times. 
6. Fill The Design Using Thread
As you have completed the outline using thread, fill the design by crisscrossing the design. For filling the design, you don't have to follow any pattern, randomly fill the inner space. 
7. Secure Embroidery Thread
After filling the design, you need to secure the embroidery thread by tying it on a nail and cutting the strand using scissors. 
This is how you can make popular string art for cacti and any design. This is a great way to engage your child in fun activities during vacations. For making string art more creative, you can use different colors of string thread and make various creative designs. 
You can decorate these string art pieces in your child's room and even in your living room. This will make your child more enthusiastic and encourage them to use their creative side more. In this way, they will learn something new, which is very important for their brain's development.