How to Place Your Feng Shui Money Frog for Good Luck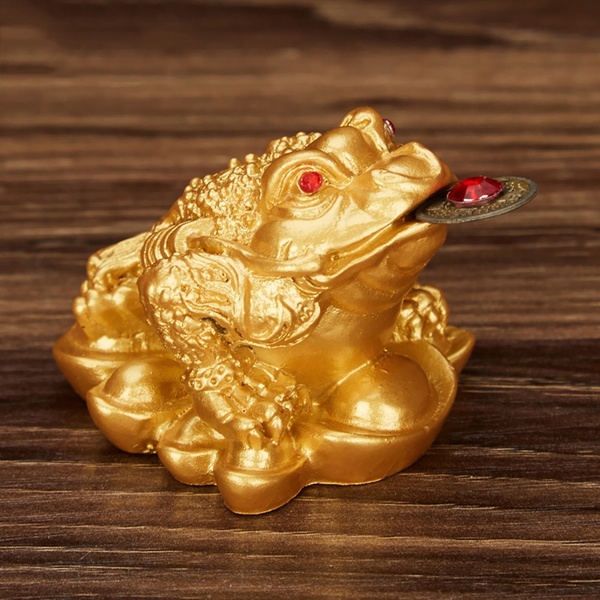 In Feng Shui, the Chinese Frog or Money Frog is considered a powerful tool to attract prosperity and abundance. Money frog is also known as wealth frog, feng shui money frog, fortune frog, three-legged prosperity, or lucky money frog. Here is an article with all you need to know about the placement of feng shui money frogs. 
Three Legged Money Frog Meaning 
The three-legged money frog has symbolic roots. The money frog is a famous mythological creature having three legs and is said to attract abundance, wealth, and prosperity. You can place the money frog in varied locations; however, there are certain rules that you need to follow to attain the full benefits of this feng shui symbol. 
Positioning of the Money Frog
Traditionally, it would help if you placed the three-legged frog in the most energetic money center in the home. In classical feng shui, the southeast corner is the most energetic center of money in your home. In the Western feng shui, this area is situated in the lefthand area of the plan. 
It would help if you placed the money frog in the southeast area; apart from this, you can place additional money frogs in the entryway in a diagonal position from the main door, on your office desk, and near the place where you keep your financial papers.
You can bring a group of three-legged frogs, specifically in groups of nine, three, or six, as it brings more wealth than a single frog. However, you should not bring more than nine and place them so that their faces are in different directions. 
Places You Should  Avoid to Place a Money Frog
There are certain places to avoid a money frog. It would help if you always respectfully placed a three legend frog. Keep the feng shui money frog in a clean area and avoid placing it on the ground. It would help if you opted for a surface raised like a cabinet placed against a wall. It will help in rendering support to the money frog. In addition to this, keep in mind not to place the feng shui money frog too high, as it will keep the frog away from pockets that the frog is supposed to fill. 
You should also avoid placing the three-legged frog in the center of any room, hallway, or under the window. Moreover, please do not place the feng shui money frog in the bathroom, kitchen, or bedroom, as it can lead to bad luck. 
How to Clean a Money Frog
Before placing the money frog, you need to understand that it is essential to clean and purify it so that only energy and touch remain. It would help if you placed the feng shui frog cleanly and respectfully. 
Money frog is a famous feng shui charm for wealth and prosperity. It is believed that this mythological creature appears during full moonlight near the businesses or houses that are expected to receive good news.
In Feng Shui, it is believed that money frogs attract wealth and renders protection against bad luck. It always symbolizes money flow, so you should not place it facing the main door.