How To Put On A Dog Harness Properly?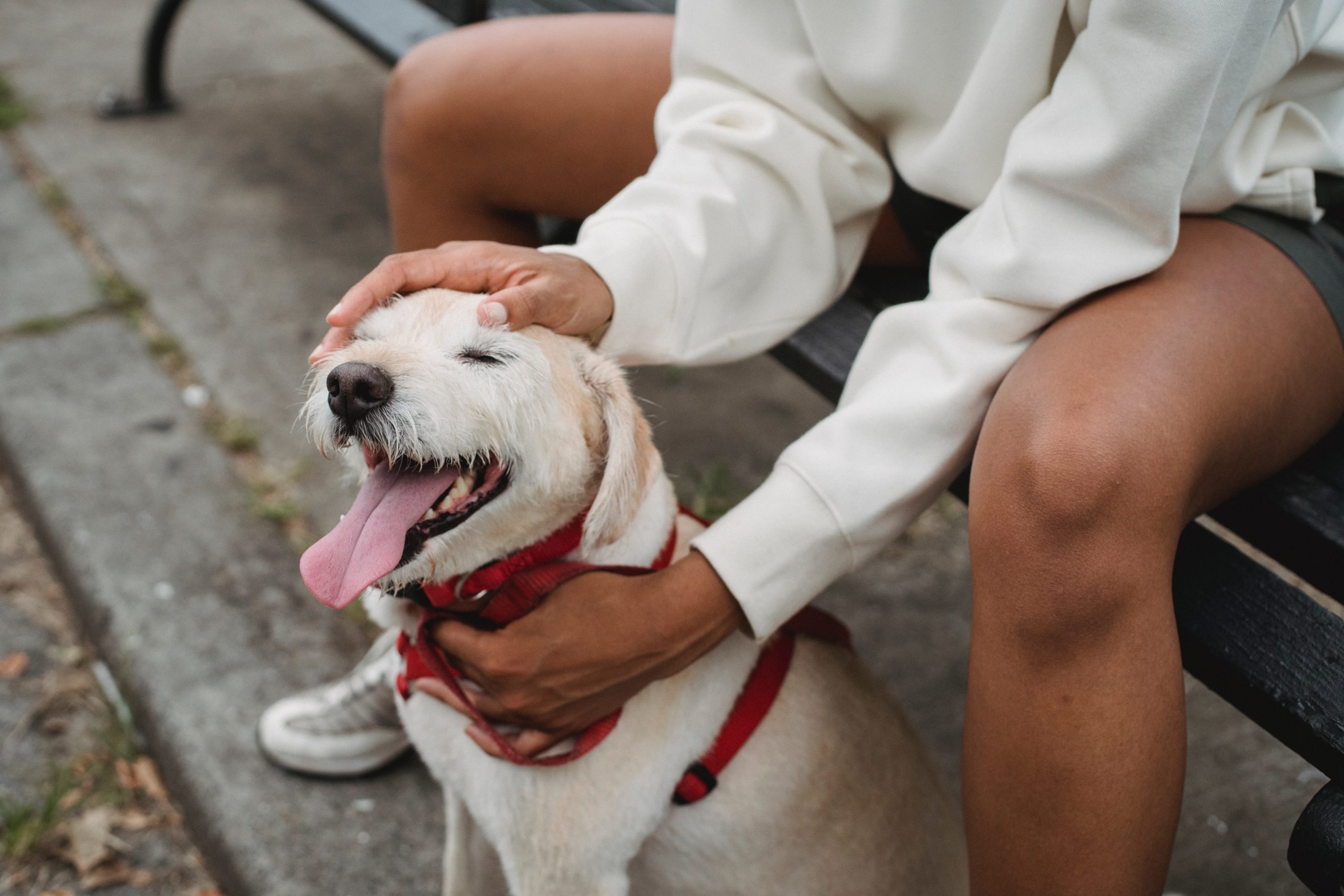 Getting your pooch fitted into a harness is a real task. First, there are so many options of types of harnesses available in the market. After you have made your selection, you need to figure out a way to fit it on your dog. We understand your pain and this is why we are here with a complete guide on how to put on a dog harness.
Dog Body Harness Benefits
A collar is suitable for dogs that walk politely on a leash without tugging or pulling. However, dogs that are tough to control or are too small to wear a dog collar can benefit from body harnesses.
Dog harness has many benefits:
These serve as a great training tool for small puppies who have not learned to walk on a lead. The harness will prevent them from getting tangled and hurt themselves in the process.
Harness offers much better control and is suitable for busy streets or crowded areas. If you have strong arms, harnesses will provide better control and will also be easier on your back and arms.
Small dogs are prone to injury caused by tugging or pulling the leash. Harness disperses pressure all over the large body area of the dog, which minimizes staring on the back and neck.
Also, harnesses discourage pulling. When wearing a collar dog can easily pull the leash and move forward, which makes him think he is successfully pulling. Whereas a harness attached to the back and chest redirects him that there is no benefit of pulling.
Types of Dog Harnesses
There are so many different types of dog harnesses available on the market, which can feel overwhelming. However, choosing the best dog harness is not that difficult. Here are some of the things that you can keep in mind while buying a dog body harness for your pet.
The desired outcome. Do you want to decrease dog pulling or want to increase the dog's comfort? A no-pull dog harness will reduce automatic pulling.
Your dog's body type. If you have a barrel-chested dog breed, then most harness types may not fit.
Your dog size and tolerance. Some dogs do not like to have anything snug fitted on their body. In this case, the head harness will work.
Here are some common types of dog harnesses that you can look out for. Also, every harness has a different method to put on a dog harness.
No-Pull Dog Harness
These are the most friendly types of dog harnesses that are designed specifically to minimize pulling. No pull harness comes with a combination of gentle pressure points around legs and ring positioning where the leash joins. However, remember that some dogs get familiar with these types of dog harnesses and outsmart to get out.
Fashion Dog Harness
If you have a medium-size dog who is a polite walker, you can choose something that looks fashionable when selecting a harness. There are many colorful options available that can be put on over the head of the dog or as a step-in harness style. Fashion harnesses come with nylon straps, and ribbons are also available in breathable material. The leash can be attached between the shoulder blades or the chest.
Special Fit Dog Harness
Dogs with barrel-chested breeds or unique shapes like short-legged Dachshunds are a little difficult to fit into a traditional harness. Some basic harnesses may fit around the waist but maybe too tight on the chest. Similarly, some might slip because of the small dog head. Special fit harnesses are made specifically, keeping in mind all these things.
Supportive Dog Harness
A senior dog or a dog who is recovering from surgery may need extra help when going outside or navigating the stairs. This is when a supportive-style harness makes the job easier for both you and the dog. Supportive harnesses stabilize the dog's front end, making them feel comfortable and are also ergonomic for the pet parent.
Dual Purpose
Some types of harness work both as walking and car restraint once you reach the destination. While regular types of harnesses can be modified to use in the car as seat belts, but they failed in car crash tests.
How to Measure Your Dog Body Size for a Harness
Unfortunately, there is no universal size for a dog harness, meaning one company's S could be another company's L. This is why it becomes necessary to check your dog's first and sizing guide provided by the manufacturer.
Primary measurement requires the dog's circumference of the widest area and girth size. To check girth, you can use a a measuring tape around the body and put it an inch behind the dog's front leg.
Some harness sizing also requires measurement of the lower neck. Harness that comes with a chest strap may require you to take the width sizing of your dog's chest and over the breastbone.
Sometimes you may also have to check your dog's weight to find the best dog harness fit. You can go through the veterinary records of your dog.
How Should a Dog Harness Fit?
When it comes to checking the dog's harness fit, comfort is the key. Once you have put on a dog harness, check to make sure it doesn't rub or chafe on the dog's skin while he walks. Pay close attention to the under the armpit area that is the front leg, and also the neckline should not be too snug.
The dog harness should be loose enough to allow two fingers to slip inside but not loose so as he can wiggle out of it.
How to Put on a Dog Harness
No matter if you have the best type of dog harness, putting it on a dog requires a little effort and time.
Here are some tips to put on a dog harness and go on a stress-free walk.
Get Your Dog Used to the Harness
Give your dog the opportunity to properly examine the harness before you put it on. Praise him when he sniffs and offers small treats to keep a positive introduction. Work through handling sensitivities of your dog to prevent it from making an unpleasant task.
How to Put on a Mesh Dog Harness
Here are the steps to put on a fashion harness on a dog.
To put on a dog mesh harness, you need to hold it from the opposite side so that the dog can put his head through the neck opening and grab it.
Slip harness over dog's head to sit on the shoulder and give him a goody.
Now gently lift the dog's paw to put it into the first leg hole. You can also slide the stabilizer piece in the center and loop the strap around the dog's body. Close the buckle.
Keep checking the belly strap to ensure weight loss or weight gain has not changed the fit.
How to Put on a No-Pull Dog Harness
When trying to put on a no-pull dog harness, make sure it fits perfectly. Most no-pull harnesses do not fit like Easy Walk harnesses and also have multiple adjustments that are difficult to refine.
First, check your dog's size, and then try to put on a dog harness. Adjust the harness steps close to the dog's measurements.
Once you have adjusted the strap size, Unclip the silver belly strap and slide the harness gently under the buckled chest. Put the shoulder strap over your head.
Pass the belly strap behind the dog's front leg and then buckle it.
Fine-tune the harness fit, so the belly strap does not rub behind the leg. The chest strap should also come across the dog's chest without too much sagging.
How to Put a Harness on a Puppy or small breed
The right way of introducing and fitting a harness on a puppy or a small dog is the same as an adult dog. However, a puppy can be too wiggly and nip strap when you try to adjust them, so make sure to give them something to focus on while you adjust the right fit like a chew toy or bone.
Let the puppy get used to the feeling of the harness when roaming around the house before you decide to step out. If you have a small dog, you can put them on a chair when putting on a harness to ensure a good fit.
Harnessed and Happy
Now that you have selected the best dog harness, checked the fit, and learned to put on a dog harness, you are safe to hit the trails with your buddy.