Hair Chalk: How to Use It & Remove It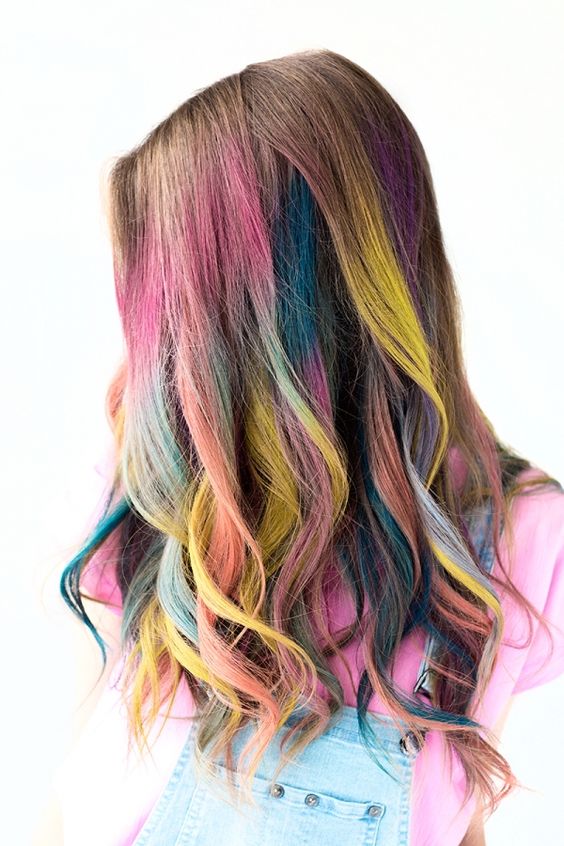 Want to experiment with beautiful festival cotton candy hair looks but worried about school or workplace? Then Hair Chalk is the answer.
There is something interesting about the pastel-hued, hair chalked locks that expresses our inner child. This temporary hair color can be easily washed out without damaging the strands, which makes this technique even more appealing.
The color can last up to 2-3 days, depending upon how often you wash your hair. However, knowing the right method for how to use hair chalk and how to get paint out of hair is important. To help you, we have made the process a bit easier. Read out the steps to apply hair chalks on your locks and go out to flaunt them.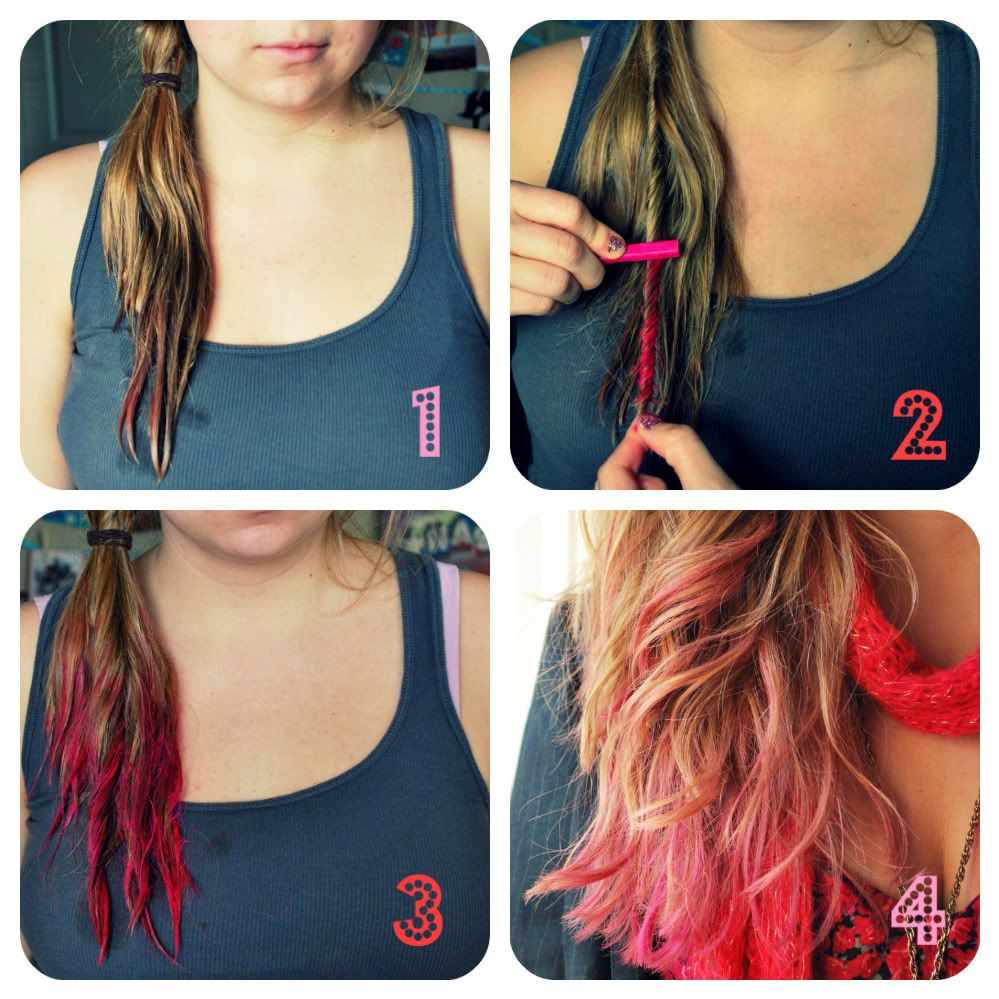 HOW TO USE HAIR CHALK
Start working on dry hair
Detangle knots before you start
Wear old clothes, to prevent spoiling your new clothes
Place towels on the floor, or work on the floor made of over tiles, because it is easy to clean
Take a picture or have an idea of the final outcome that you want.
Start working in sections apply chalk on strands where you want to color. You can twist sections of hair to apply the chalk. This will give a more natural finish and a dip-dye effect.
After you've applied the chalk, spray a light hairspray over to lock the color in place.
Style your hair the way you want, in your favorite hairstyle!
Read More: How to Dye Your Hair Extensions
TIPS FOR BETTER RESULTS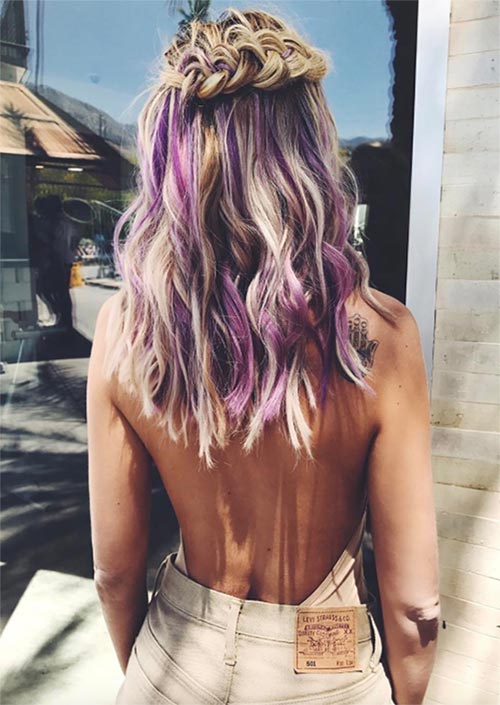 Always work with dry hair, unless stated.
Detangle knots before you start to apply the hair chalk.
Spray dry shampoo at the ends of hair, or you can also use texture spray to get the hair color chalk to hold better.
If you are brunette, you can wet your hair a little to get the intense pigments, and
the color will hold better.
Work on timber or tiled floor, or put down towels under you if working on a carpet, to prevent the mess while applying the chalk.
Make sure to wear gloves to prevent staging your hands with color, but it's not necessary. You can wash off the chalk easily.
Put a towel under your head on your pillow at night when you sleep to avoid the chalk from staining your bedding.
A leave-in conditioner spray will soften your hair after you are done applying the chalk. If you have blonde, avoid making your hair too wet.
Wash the chalk properly and use a deep conditioning treatment after your wash to nourish and protect the hair. The chalk usually absorbs all the moisture from your hair, and they may dry after using hair chalk.
Liquid Hair Chalk
Liquid chalk hair color can last up to 2-10 wash. The product comes with a sponge-tipped applicator or a foam applicator. To apply chalk, put a towel over the shoulders and make sure to put on gloves to avoid staining your hands. Apply the hair chalk formula to your hair using the applicator. Wait for 30 to 60 seconds for product to dry completely, and then blow-dry using a styling brush. To remove the color, just wash your hair normally.
Hair Chalk Compact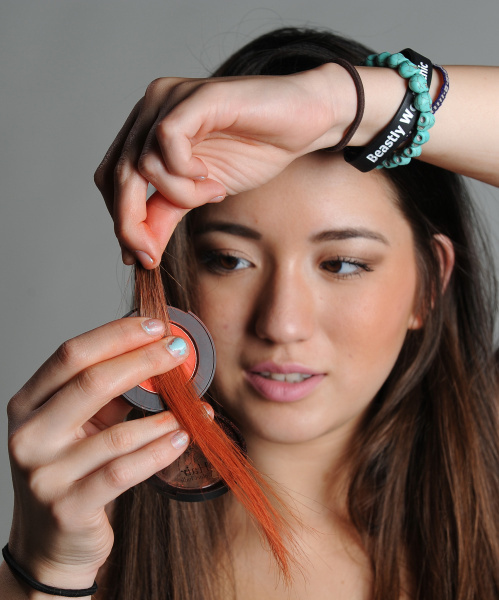 You can use hair chalk compact on dry hair or wet; however, applying it directly to wet hair will intensify the color. Divide hair into one-inch sections and roll the hair chalk down the hair length you want to color. Spritz hairspray to seal the pigment. Depending on the natural hair color, it'll last up to one to three washes to completely get out of the hair. Hair chalk compact usually washes out easily and quickly with shampoo.
Hair Chalk Stick
The traditional hair chalk stick can also be applied on dry or wet hair, and lasts for 2-4 shampoo wash, depending on your natural hair color. If you're brunette, it will be better to apply the chalk on wet hair to get intense color. Apply the chalk on hair strands you'd like to color. Let the color dry, or you can also cool blast of air with a hairdryer.
Hair Chalk Spray
Hair chalk spray is the easiest to use out of all because you simply have to spray the color on dry hair before going out. The color will last a few washes and is super easy to get the color out of your hair. Just spray the color directly on to your hair, and style like you want.