Best Inspirational Movies on Netflix to Motivate Yourself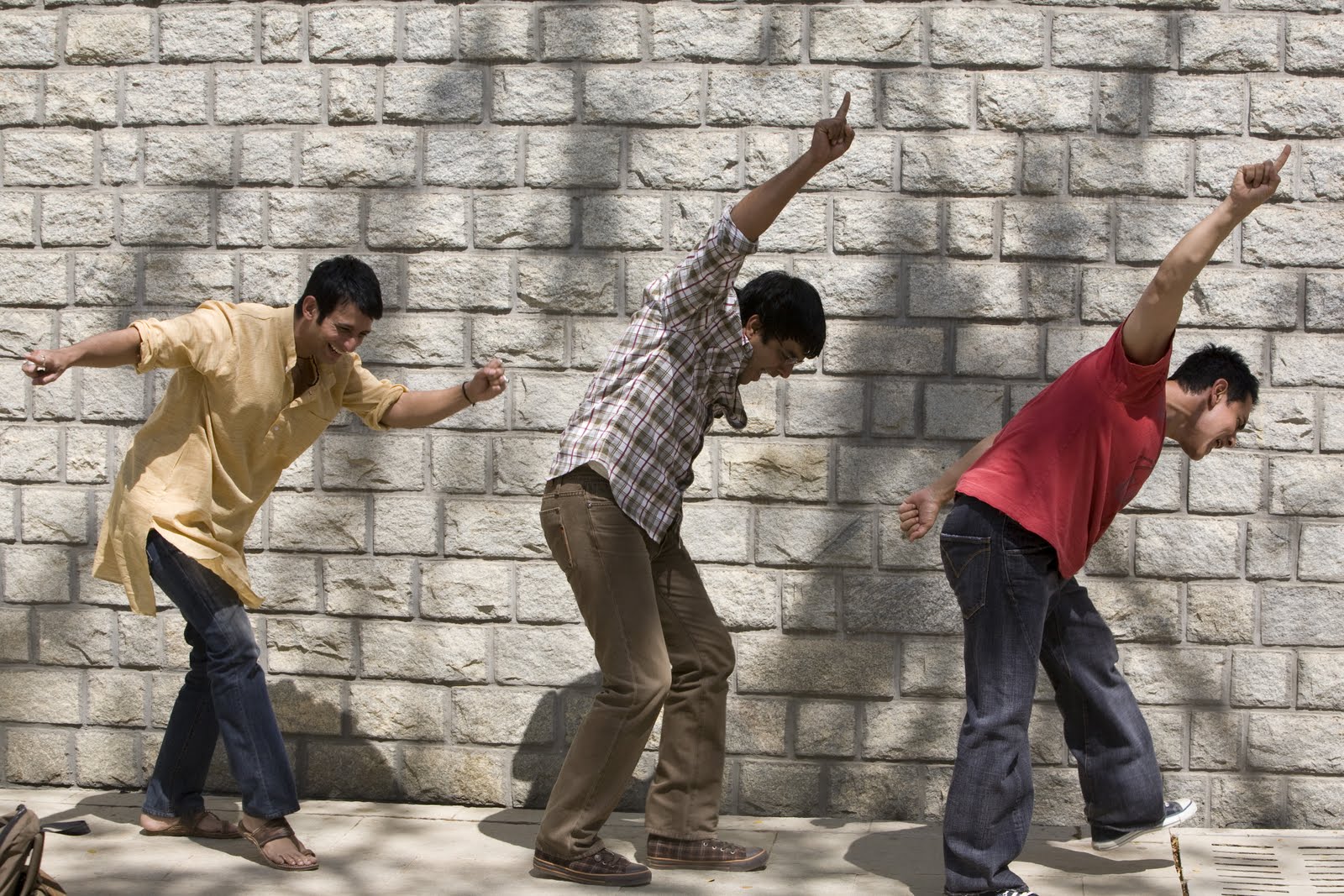 "Make your life a masterpiece; imagine no limitations on what you can be, have, or do." Life is all about ups and downs. We all face difficult times in life, but the goal should be to stay motivated always. So, if you are feeling low and looking for some inspiration, here is a list of the best inspirational movies on Netflix. 
Top Inspirational Movies on Netflix
Movies are the best to motivate yourself as they allow you to connect with them. They encourage us to stay motivated in tough times and make the best decisions. Movies not only inspire and uplift the mood but also entertain you. Below mentioned are the top motivational movies on Netflix that you should watch.
Forrest Gump (1994)
IMDb – 8.8/10
Director – Robert Zemeckis
Star Cast – Tom Hanks, Gary Sinise, Robin Wright
When it comes to the best inspirational movies on Netflix, this movie has always been on the top. The movie shows the time period of the Vietnam War, the presidencies of Kennedy and Johnson, and other important historical events from the perspective of a mentally disabled man whose all and sole desire are to meet his childhood love.
This movie features Tom Hanks in the lead role, and his heartwarming performance won the hearts of millions. The movie revolves around his life and the way he looks at things. The thoughts, livings, and perspectives of this man with below-average IQ give various inspiring lessons to all of us. The movie received a critical appraisal, developed a loyal fan base, and won six Academy Awards. This one is a must-watch if you are looking for something uplifting. Moreover, if you are interested in historical movies, then watch the best historical movies on Netflix.
Dangal (2016)
IMDb – 8.5/10
Director – Nitesh Tiwari
Star Cast – Aamir Khan, Fatima Shaikh, Sakshi Tanwar
If you are looking for uplifting movies on Netflix, then Dangal is no doubt among the best. This movie is an Amir Khan blockbuster that broke all the records and won millions with its emotional lessons and energetic story. This inspirational movie is based on the story of a former Indian wrestler Mahavir Singh Phogat. He attempts to train his two daughters for wrestling to make their way and win the Commonwealth Games. 
This movie focuses on the societal oppression that women face in society. zIt has a meaningful message and shows the journey of wrestling players Babita Kumari and Geeta Phogat to become successful wrestlers and win gold and silver medals, respectively. It inspires you to work hard and go against all the stereotypes of society to achieve your dreams.
The Truman Show (1998)
IMDb – 8.1/10
Director – Peter Weir
Star Cast – Jim Carrey, Laura Linney, Ed Harris
It is one of the best thought-provoking movies you will ever watch. It revolves around the life of an insurance salesman who finds out that his life is actually a TV show. This movie features an amazing performance by Jim Carrey and is one of the most entertaining comedy movies. Jim Carrey won the Golden Globe Award for his amazing performance in the movie. The movie displayed his extraordinary acting prowess.
The plot of this movie begins with an engaging premise and then leads you to introduce the kind of satire that encouraged countless discussions on the movie. And that is the reason why The Truman Show is on the list of best inspirational movies on Netflix. Want more entertainment? Watch the best romantic-comedy movies on Amazon Prime for unlimited laughter.
The Perks of Being a Wallflower (2012)
IMDb – 8/10
Director – Stephen Chbosky
Star Cast – Logan Lerman, Emma Watson, Ezra Miller
This movie is based on a popular Pittsburgh-set novel, "funny and tender, hopeful and haunting." It is one of the best inspirational movies on Netflix, starring famous stars like Ezra Miller, Emma Watson, and more. Their amazing acting took the movie to the next level.
The movie revolves around the life of an introverted freshman who becomes friends with two seniors who take him to the real world. This uplifting movie depicts his struggle with his post-traumatic stress disorder and introverted nature.
The Little Prince (2015)
IMDb – 7.7/10
Director – Mark Osborne
Star Cast – Jeff Bridges, Rachel McAdams, Mackenzie Foy
If you like animation movies, then this is among the best motivational movies on Netflix for you. It is a must on the list of inspirational movies that are entertaining and encouraging. It shows the story of a little girl who tries to survive in the grown-up world with useful suggestions from her mother.
The mother makes various big plans for her daughter, but the unconventional neighbors always take her to the world where anything is possible. This movie is a strong reminder that "you only live once." It encourages you to realize the importance of enjoying every moment of life the way you want to. So, if you feel stuck in a rut, this movie is a must-watch for you.
Read More – Best Web Series on Netflix You Must Watch
Lion (2016)
IMDb – 8.1/10
Director – Garth Davis
Star Cast – Dev Patel, Rooney Mara, Nicole Kidman
This movie was recently released, but the amazing acting by Dev Patel and perfect storyline made this file obtain the status of one of the top inspirational movies on Netflix. Lion is based on the real-life story of an Indian boy who gets lost in the city of Calcutta. It shows the hardships and struggles that the boy has to go through before being adopted by an Australian couple.
After 25 years, he embarks on his journey to find out about his Indian family.
The movie has an emotional storyline and contains various scenes that you will not forget easily. It will encourage you to stay motivated in life and make you realize that it is important to stay connected with your roots. Watching this movie will give you a better understanding of life.
3 Idiots
IMDb – 8.4/10
Director – Rajkumar Hirani
Star Cast – Aamir Khan, Sharman Joshi, Madhavan
When it comes to the best Bollywood movies, 3 Idiots is a must-watch. And if you have not seen this movie yet, then trust me, you are missing a lot of entertainment. The movie revolves around the story of three college friends, their exciting college life, profound lessons, and some essential ideologies.
It shows what students have to go through during college life and what pressure they face in college. The movie reflects the importance of knowledge over information. This one will encourage you to follow your dreams and choose passion over money. It has light-hearted comedy and emotional scenes that will make you laugh and cry at the same time.
Into the Wild
IMDb – 8.1/10
Director – Sean Penn
Star Cast – Emile Hirsch, Catherine Keener, Vince Vaughn
We often think about going away during our hard times, escaping from the world for an adventure. But when reality hits, we realize that doing something so spontaneously requires a lot of effort. So, instead, we sit at home and watch uplifting movies. In such a situation, "Into the Wild" is one of the best inspirational movies on Netflix to watch.
This movie will help you learn the true meaning of wanderlust. It revolves around a boy named Christopher who gives all his life savings to charity and proceeds to Alaska, intending to start a life in the wilderness. The movie has an amazing background score and will make you connect with every scene, making it one of the uplifting movies on Netflix.
I am Kalam
IMDb – 8/10
Director – Nila Madhab Panda
Star Cast – Gulshan Grover, Pitobash, Harsh Mayar
This movie has a charming story that will give you poignant lessons about life. The movie features heartwarming scenes and an amazing storyline that provides a person's final destination is determined by a wide range of things in which the predetermined journey does not play many roles.
This uplifting movie shows a unique friendship that transpires between an impoverished child and a boy from a royal family. It shows how you can achieve everything you dream of by going against the odds. Moreover, it also highlights how the human spirit is indestructible even when the circumstances are not in favor. The movie is based on the former president of India, Mr. A.P.J. Abdul Kalam, and is a must-watch. It is the best movie for everyone who doubts their own ability to attain great heights.
The Pursuit of Happiness
IMDb – 8.0/10
Director – Gabriele Muccino
Star Cast – Will Smith, Jaden Smith, Thandie Newton
It is one of the best inspirational movies on Netflix and can be watched frequently. Trust me; you will never get bored of this one. This inspirational movie shows the storyline of a struggling salesman who takes custody of his son. It shows the real-life story of Chris Gardner and his young son.
The movie revolves around the survival of two homeless persons. It has various inspirational dialogues as the father and son mark their journey for a better life. This movie will encourage you to work hard and never give up, no matter how hard the time is. It is a must-watch as it will encourage you to stay strong during hard times and teach you to stay happy in every situation.
Begin Again
IMDb – 7.4/10
Director – John Carney
Star Cast – Keira Knightley, Adam Levine, Mark Ruffalo
If you have recently gone through a breakup, then this movie will warm your feelings and heart. This is among the most inspirational movies on Netflix, with an amazing storyline and life lessons. It tells the story of a heartbroken girl Gretta who meets a record label; executive and becomes friends with him. Together they mark a journey to explore the adventures of life, finding their lost selves again, and transform each other.
The movie has amazing music, a beautiful storyline, elegant storyline, which will make you fall in love with this inspirational movie. It teaches that you can always start again for a better life. Trust me; this one will encourage you to start a fresh life, leaving behind all the bad memories.
Pad Man
IMDb – 7.9/10
Director – R. Balki
Star Cast – Akshay Kumar, Radhika Apte, Sonam Kapoor
Menstruation has always been a hush affair in India and many other parts of the world. It is riddled with shaming and taboos, making it difficult for women to manage things and good health during their menstruation time.
This movie tells the story of a revolutionary activist named Arunachalam Muruganantham who saw the struggles of women, recognized them, and decided to provide appropriate access to sanitary napkins to the women living in the rural areas of the nation.
This man decided to change the societal reputation of mensuration being unholy and dirty to something normal and biological. He faces societal hatred and criticism for his work but decides to stick to the aim. This movie shows the extraordinary mindset of an ordinary man and his journey to save the lives of countless poor women in the country.
Final Words
No matter how hard time life gives you, it is profoundly essential to stay encouraged. One should never give up on dreams, goals, and hard work. We should always love ourselves and fight hard to attain the determined goals.
The inspirational movies on Netflix are the best source of motivation. Now, what are you waiting for? Grab some snacks and motivate yourself with some entertainment.