Is Peanut Butter Gluten-Free?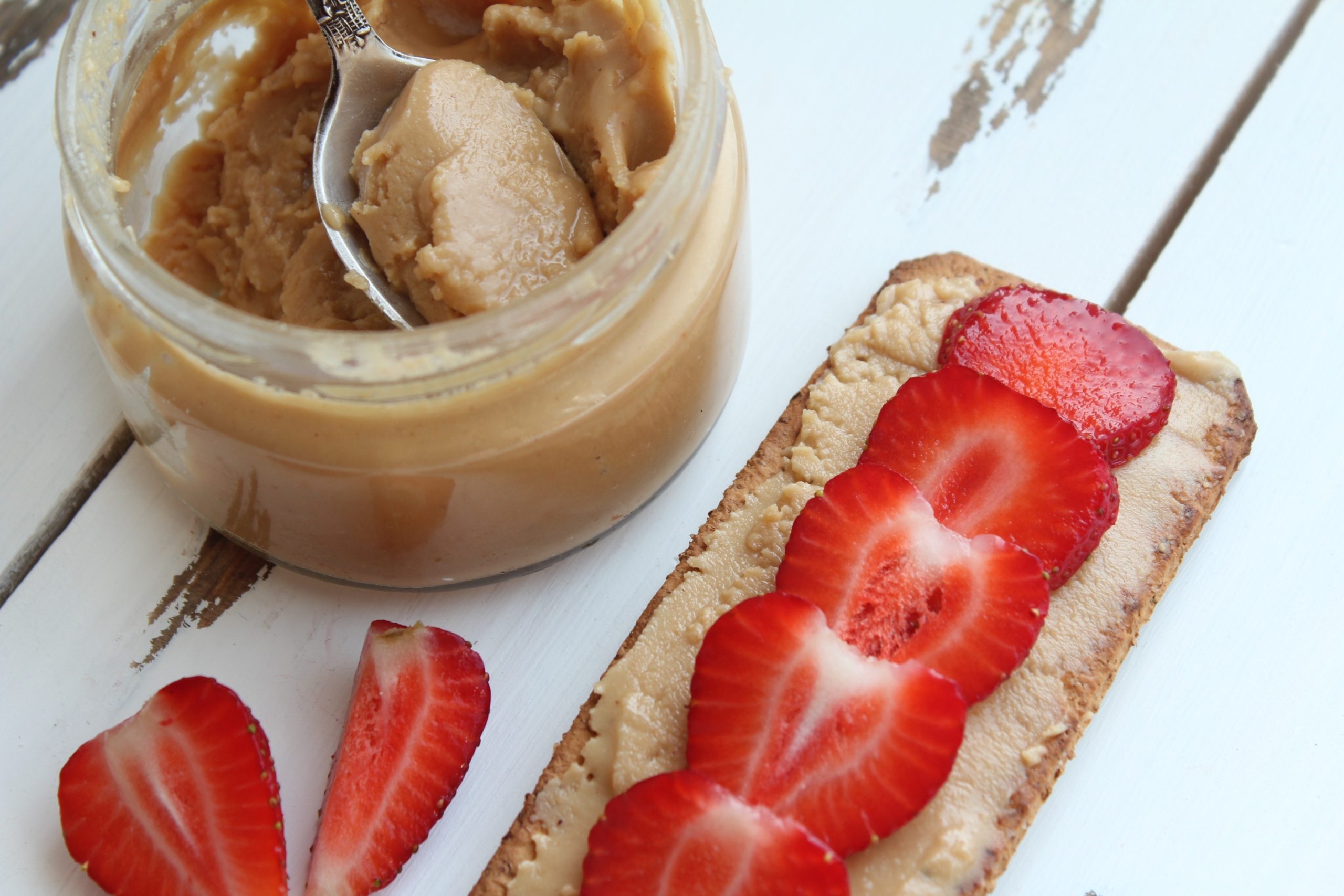 In its purest state, peanut butter is just peanuts with a touch of salt; it does not contain any gluten-based ingredients. However, this does not mean you can include it in your gluten-free diet without any guilt. Read this post to find out whether is peanut butter gluten-free or not?
Is Peanut Butter Gluten-Free?
Peanut and peanut butter in their purest form do not have gluten. There are many store brands that also sell gluten-free peanut butter, with gluten-containing peanut butter being an exception. Beyond the basic peanut butter ingredients, which are salt, sweetener, oil, and peanuts, of course, there are some additional ingredients added to the product during manufacturing. Sometimes these ingredients may contain gluten, which is why it is best to check the label for a gluten-free tag.
Some peanut butter manufacturing units also process wheat. This carries the risk of cross-contamination. However, when brands follow safe manufacturing protocols, any gluten-free labeled product is safe to consume for people with celiac diseases. 
ReadMore- Is Couscous Gluten-Free?
Gluten-Free Peanut Butter Brands
It's always better to be safe than sorry. Instead of picking up any random peanut butter brand from the store, it's best to thoroughly research which brands actually offer gluten-free peanut butter options.
If you have celiac disease or gluten sensitivity or are looking for gluten-free options, these are some of the peanut butter brands that you can check out.
Adams
The producer of this peanut butter brand is J.M Smucker Co. They bill their peanut butter as "natural in a nutshell." Most of their varieties include only salt and peanuts, with palm oil and other vegetable oil being an exception.
The company claims that the product does not contain any gluten ingredient but is not tested to get gluten-free verified.
Crazy Richard's
Crazy Richard peanut butter contains only one ingredient, which is peanut. The product does not contain any added oil, sugar, or salt. According to the company, their peanut butter is checked and certified as gluten-free.
Goober
Another brand for Smucker's is Goober which cuts down the work of making individual peanut butter and jelly by including strawberry or grape jelly inside the peanut butter jar. Goober does not contain any gluten ingredients; however, these are not tested to meet gluten-free labeling standards.
Jif
This other favorite peanut butter brand is also from Smuckers. The company states that Jif products are labeled as gluten-free to meet US standards of containing less than 20parts per million.
When you shop for Jif peanut butter, check for the gluten-free label on the packaging. However, remember that as Smucker produces gluten-containing products, they may use the same equipment to manufacture the gluten-free labeled products.
Read More- Is Popcorn Gluten-Free?
Justin's
Justin is known to make a variety of flavored nut butter, including classic peanut and honey peanut butter. The company is certified by Gluten-Free Certification Organisation which tests the products for less than ten parts per million gluten.
Justin's also offers other gluten-free products like banana chips. Although stay away from pretzels or any similar snacks as they contain gluten.
Krema Nut Company
The manufacturer of Crazy Richard's offers kerma products. Both these brands are identical but are distributed in different parts of the United States of America.
Like Crazy Richard's Krema, peanut butter is also gluten-free and contains less than 20 ppm. You get two varieties to pick from, crunchy or creamy, sold in single jars and even 5-pound buckets.
PB Crave
PB Craves five different peanut butter flavors to choose from, Chocolate, Raspberry and fudge, Honey and Sea Salt, Cookie Dough, and Banana. This gourmet brand sells small jars of peanut butter through their supplier Hampton Farms which has only gluten-free products.
Peanut Butter & Co
This is an independent and small peanut butter company that first started as a sandwich shop in the Greenwich Village of New York City. The company has now expanded to offer jellies, peanut butter, nuts, and other baking mixes in stores and online.
They have only two gluten-free products- Simply Crunchy and Simply Smooth Peanut Butter certified by GFCO containing less than ten ppm gluten.
Peter Pan
The brand is owned by ConAgra Foods and offers crunchy, creamy, natural, whipped, honey-roasted, and less fat peanut butter varieties. The company states that its product is gluten-free and does not contain rye, wheat germ, oats, and barley ingredients.
The company also specifies on the website that they divide their brand's products into three categories, gluten-free, does not contain gluten but yet to be validated, and contains gluten.
To be labeled as gluten-free, a product needs to pass the rigorous testing of a company and contain less than 20 ppm gluten which is not cross-contaminated in the manufacturing units.
Reese's
Reese's is a Hershey's company that makes two variants of peanut butter- creamy original flavor and chocolate flavor. Both the variants are gluten-free, containing fewer than 20 ppm gluten.
Skippy
Skippy is a Hormel Foods LLC brand that makes different varieties of peanut butter styles and flavors, including super chunky, creamy, roasted, natural, and honey nut as well as low sodium and sugar. According to the brand's acclamation, peanut butter is gluten-free.
Smuckers
Smuckers sells organic and natural peanut butter. The company states that the products are all gluten-free and are tested and verified for less than 20 ppm gluten. The company looks for a "gluten management program" at the processing units for all the products under the brand name.
Smart Balance
Smart Balance is a brand under Conagra that offers two variants of jarred peanut butter- chunky and creamy. Their peanut butter is loaded with omega 3s and flaxseed. Smart Balance products are all gluten-free.
Teddie
Teddie peanut butter is available in old-fashioned, salt-free, organic, homogenized, and flaxseed varieties. In terms of texture, you have options to choose from super-chunky, creamy, and chunky peanut butter. The company claims that its peanut butter is gluten-free. 
Wild Friends
Wild Friends is a gourmet brand offering different flavors of peanut butter ranging from nut butter to classic creamy blends and other flavors like chocolate, pumpkin spice, and gingerbread. The brand also offers peanut butter with collagen.
Some of the nut butter products made by the brand do not contain gluten however these are made on the same equipment as wheat-containing products.
Final Words:
Is peanut butter gluten-free? Peanut butter is completely gluten-free and can be included in your diet if you are sensitive to gluten or have celiac disease. Many brands are offering gluten-free peanut butter variants. If you do not have gluten sensitivity, you will be fine with any brand labeled as gluten-free.
Before picking any random jar, also check for a gluten-free label to reduce the chances of being exposed to gluten. Although you have to pay more, small brands contain less than ten ppm gluten and take additional precautions to keep any trace of gluten out of their products.