Mouthwatering Italian Thanksgiving Recipes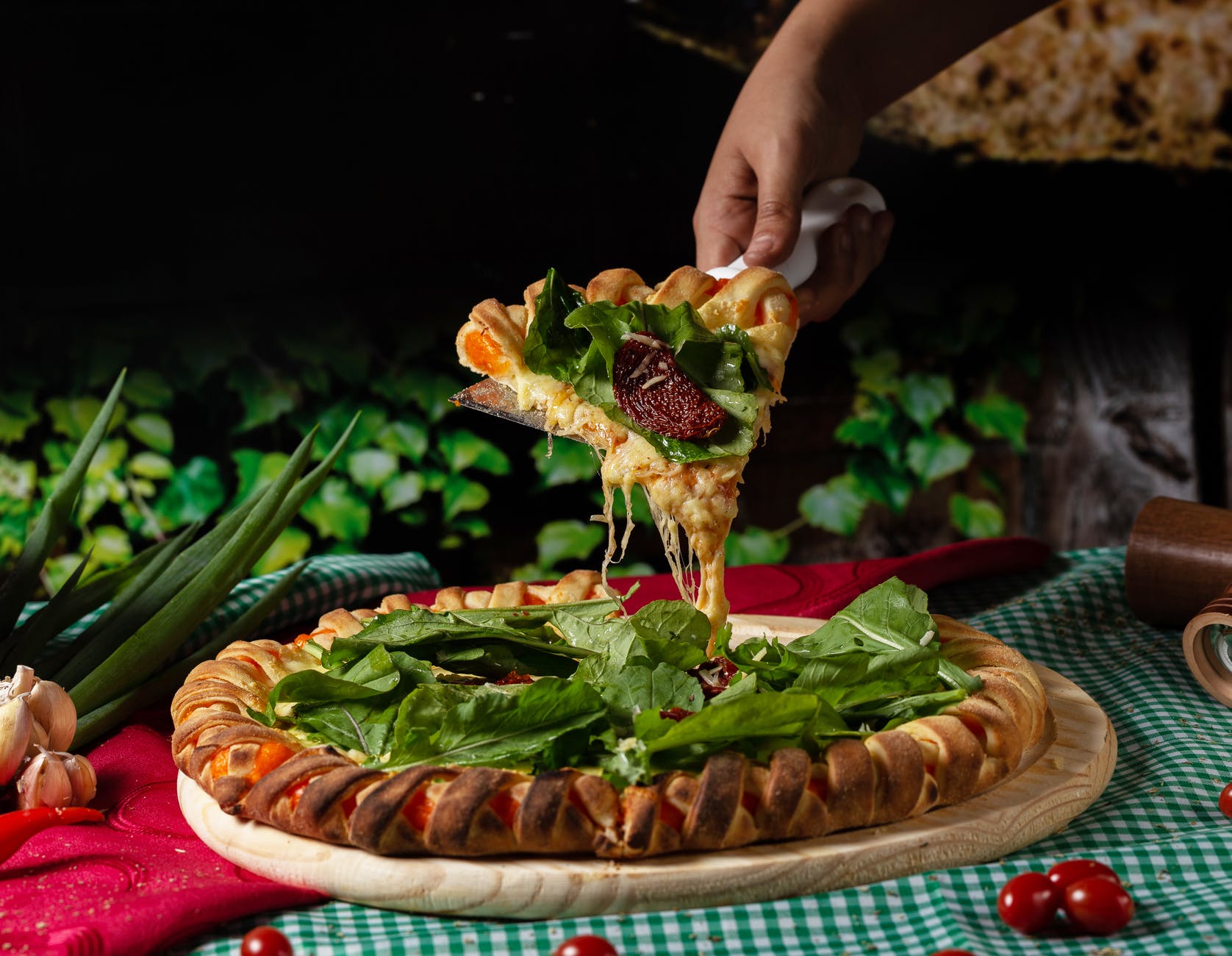 Who doesn't love a Thanksgiving dinner? Thanksgiving is more popular among people living in the U.S. However, there are many delicious Italian thanksgiving recipes that would work very well as part of a thanksgiving feast or can be used to substitute elements of it.
Basically, ThanksgivingThanksgiving is the holiday of the year that brings together families of all religious denominations. When all the family and friends come together on this very important holiday, they share great food and spirits. Thanksgiving is celebrated as a national holiday on different dates in many countries like the United States, Canada, Grenada, etc., to celebrate the harvest and achievements of the past year.
In the following article, you will find a collection of great Italian thanksgiving recipes categorized by: appetizers, first course, entrees, and of course, desserts.
Read more- List Of Tasty And Mouth Watering Latin Food
Best Italian Thanksgiving recipes:
Though there are many cuisines present, every cuisine has its unique taste and style. While roasted turkey, green bean casserole, candied yams are the traditional thanksgiving food items, we have listed some Italian food recipes that you can include in your Thanksgiving feast.
Antipasto platter with marinated feta
An Italian holiday is incomplete without an antipasto platter. So, let's start the Italian thanksgiving recipes with a simple platter made with a garlicky marinate feta and high-quality store-bought ingredients.
Ingredients required:
Olive oil (2 tablespoons)
Snipped fresh herbs like dill weed, thyme, basil, oregano, and parsley (2 tablespoons)
Garlic, minced (2 cloves)
Lemon juice (1 tablespoon)
Derided mixed peppercorns, cracked ( 1 tablespoon)
Poppyseed (½ tablespoon)
8 ounces feta cheese, cubed
Steps to prepare:
Take a bowl combine olive oil, herbs, garlic, lemon juice, cracked peppercorns, and poppy seeds together.
Add cheese cubes and toss very gently to coat.
Divide mixture in two clean half-pint jars with lids
Cover the jars
Store In refrigerator for 3 to 5 days.
To use, keep in a room for 30 minutes
After 30 minutes, serve feta cubes on an appetizer tray.
Roma tomato jam and manchego cheese bruschetta
Make your own tomato jam for a smooth, rich spread on your bruschetta. Roma tomato jam is the most popular table ingredient for Italian dishes.
Ingredients required:
5 pounds Roma tomatoes, halved lengthwise
Olive oil (2 tablespoons)
3 inch cinnamon stick
Three whole cardamom pods
Five whole cloves
½ cup dry red wine like Rioja
Honey (3 tablespoons)
Balsamic vinegar ( 2 tablespoons)
Kosher salt
24 ½-inch slices baguette-style French bread
8 ounces manchego cheese, thin slices
Basil leaves
Steps to prepare:
Leave the oven on 350°F
Line two 15x10x1-inch baking pans with parchment paper
Place tomatoes, cut sides, in the baking pan
Apply oil
Roast for 1 hour
After 1 hour take it out from the oven and let it cool
Remove skins from tomatoes
Scrape out seeds
Place tomatoes in a food processor
Cover and process with on/off pulses until slightly chunky.
Mix cinnamon, cardamom, cloves in the centre of a double-thick, 6 inch square of 100-percent-cotton cheesecloth
In a large pan, combine tomatoes, spices, wine, honey, and vinegar.
Let all of them boil
Stir continuously
Add salt according to taste
Stop the flame and let it cool for 2 hours
Preheat the broiler, place baguette slices on a baking sheet
Cover top with cheese
Broil until cheese becomes soft
Add tomato jam on top
Add small basil leaves
Cheesy bacon and leek pasta bake
Pasta is the most delicious and famous recipe so, why not make it for Thanksgiving. While there are many pasta recipes available over the internet, we have mentioned the very unique and popular pasta recipe for your special Thanksgiving dinner.
Ingredients required:
Dried rigatoni or penne pasta ( 3 cups)
14.5 ounce fire-roasted diced tomatoes with garlic, undrained
Cut bacon (6 slices)
Heavy cream ( 1 cup)
Shredded Italian cheese blend ( 2 cups)
Grounded black pepper
Salt
Steps to prepare:
Preheat the oven to 375°F.
Cook pasta according to the direction written on the package
Add tomatoes and toss gently
Cook bacon over medium heat
Stir bacon and leeks into pasta mixture
Transfer mixture in gratin or baking dish
Add water
Boil gently
Add cream
Stir for 5 minutes
Remove from heat
Add cheese and let it melt
Again pour cheese mixture over pasta mixture
Cover and bake for 30 minutes
Add bacon and cheese on the top
Let stand 5 minutes before serving
Fall pesto potatoes
What could be tastier and healthier than mashed boiled potatoes with herbs? Fall pesto potatoes is a great Italian dish you can try for ThanksgivingThanksgiving. It's a quite easy to make a recipe.
Ingredients required:
One recipe harvests pesto
Russet or Yukon gold potatoes, peeled and cubed ( 5 pounds)
¼ cup melted butter
Sauteed ham strips of cooked bacon
Steps to prepare:
Place potatoes in a dutch oven and cover with water
Let them boil for 20 to 25 minutes
Heat butter and milk in a saucepan until steam
Add the sauce to the potatoes and mix together
Transfer potato mixture to a serving bowl
Add herbs on the top
Serve hot
Read more- All About Primal Diet- Food List And 3-Day Menu Of The Primal Diet
Final words:
Though we all know, ThanksgivingThanksgiving is not celebrated in Italy, yet the Italian cuisine can be among the best choices for your thanksgiving dinner. If you are the one who celebrates ThanksgivingThanksgiving and love to make new delicious dishes on ThanksgivingThanksgiving, then you should try the above-mentioned mouth watering Italian thanksgiving recipes.
On Thanksgiving, all the family and friends come together and share delicious food with each other. Americans generally believe that their Thanksgiving is modeled on a 1621 harvest feast shared by the English colonists (Pilgrims) of Plymouth and the Wampanoag people.
All these recipes are easy to prepare and very tasty. Also, it enhances the look of the dining table. So, what are you waiting for? Go and try these amazing Italian Thanksgiving recipes to make your day special, and do not forget to hit the like button and mention your special recipe in the comment section below.