Kids Jungle Gym: Benefits And Home Gym Ideas For Your Kids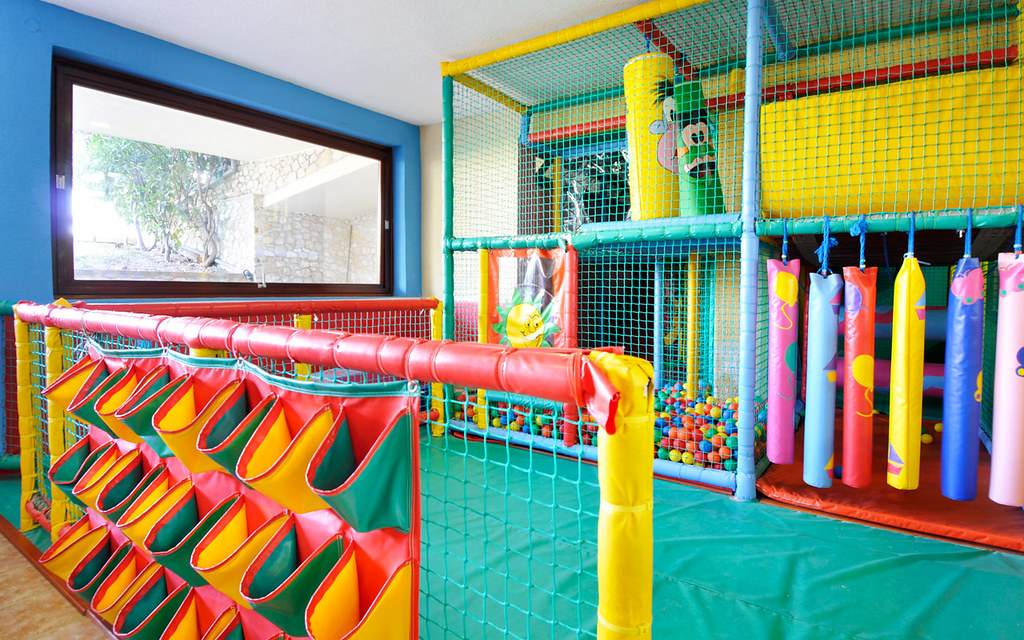 Playing is a healthy habit for children, and you should encourage your kid's interest in playing during their initial ages. You can create a jungle gym at your home for your kids. Kids jungle gyms are the best suitable option for you if you want your kids playing in front of your eyes. Several indoor jungle gym products have many health benefits, and they are also very flexible, so you can easily adjust them in your home.
Providing your kids an indoor jungle gym is safe for them, and this initiative will help them exercise daily along with the fun. Generally, toddlers have a very keen interest in playing with new and funny toys. So building an amazing toddler jungle gym will help them to gain physical as well as mental strength. 
You can also keep small pets in this kids indoor gym so your kids can with them along with their exercise.
Benefits of Kids Jungle Gym
Jungle gyms are considered the best medium of exercise for toddlers because if you want your kids to gain strength from their young, then these are the relevant resources. Here is the list of some benefits of the kid's jungle gym. If you get confused about the benefits of the jungle gym, then these benefits will help you. Playing daily can help in physical, social, and emotional well-being of your kids (source)
Favorable Source of Exercise
Playing outdoors is no doubt beneficial for toddlers. But what if the weather is not in your favor or you do not have enough time to take your kids to the park? Lack of physical exercise can make your kids weak and lazy, so regular physical exercises are necessary. Now, if situations are not favorable enough for toddlers to go out and play, then? Will you make your kids sit in front of T.V for a lazy hour? Absolutely no.
At that time, the toddler jungle gym comes with great ease for you. You do not have to worry about your kids' daily exercise if they cannot go outside. An indoor jungle gym is a portable option for your home; you can place this gym equipment anywhere in your home.
Your hall is a suitable place for you to install jungle gyms because the hall covers a big area of your home. So you will not face any space issue at your home and can fix a toddler gym in your hall easily.
Development Of Imagination
The imagination power should be good in toddlers because it increases the creativity in them. Nowadays, developing good imagination in your kids is important for their mental as well as physical health. Indoor playsets for toddlers are designed in that way so they can make kids use their best imagination skills.
Toddler indoor slides, toddler gym bars are the best source to increase the imagination in kids. If you set up some jungle gym plays, then after some time when kids will get habitual of them. They can use their imaginations and creativity to develop the best kids jungle gym for their fun and entertainment.
Mental Health
In today's time, one of society's major problems is mental health and this can also affect your little ones. You have to focus on this issue because your kids' future should not get harmed due to mental health issues.
Kids jungle gym not only improves physical strength and build muscle, but it also helps develop the brain. When your kids play in a toddler jungle gym, they will learn to use sensory, and motors skills along with mental balance.
Learn Sharing Habits
If kids learn the skill of sharing from an early age it is a good thing. It will be better for your kids if they experience sharing with their siblings or friends. Playing in a kids jungle gym will let your kids learn how to share their toys and play sets with others. Some of the toys are:
Toddler climber
Toddler indoor slides
Indoor climbing toys for toddlers
Indoor toddler gym
These are some of the basic indoor kid's jungle gym playsets that are generally used. Your kids can easily share these playsets with other kids. Sharing Habits starts from the home, and if your kids are learning these habits with little exercise, then what can be better than this.
Best Kids Indoor Jungle Gym Ideas
The amazing indoor toddler gyms are safe and convenient, according to your home. You can sit and relax without any worry about your kid's safety. These gyms are developed specifically for kids so they can enjoy the gym at home.
Here is the list of some of the best kids jungle gyms you can place at your home.
Fitness Kid Pegasus
It is one of the best kids climbing toys; your kids can perform the climbing activities on this playset.
This gym product is the perfect solution for your kid's activities and entertainment. It is a strong bar which can support the maximum weight of 220 pounds. It consists of different elements like rope, swings, bars, and ladders, inspiring your kids to make creative moves.
Eezy Peezy Monkey Bars Climbing Tower
This funny monkey bar is the largest selling kids' indoor gym equipment. Your kids will enjoy the fullest on this Eezy Peezy baar. Monkey bars are the strongest gym equipment, and this bar can hold up to 150 pounds of weight.
The wide base of this zig Zag structured bar is unique and safe for your kids. They can enjoy another level of the trip while playing on this bar. This bar is made up of high-quality plastic, which is very durable and protective.
Comet 1
This is another multi-function indoor kids jungle gym set. This gym set consists of various components such as gymnastic rings, trapeze, and ladders. The bars of this equipment are horizontally built, which can easily be adjusted according to your preference.
This gym is an extra sturdy T-shaped frame, which is considered the most stable gym object for your kids. Most parents are worried that their kids may fall while playing in this gym, but a comet one will reduce this risk in kids.
OneTwoFit Horizontal Bar
This is the best kids jungle gym, which most of the parents prefer for their kids. Especially female kids like these types of gyms. The age group of three to seven years can make beneficial use of this horizontal bar.
You can expand its bars and can increase the height of this horizontal bar. This gym can also be used as the swing, and this is the best quality of this bar. It can be used as a climbing bar and as a swing play set, which means you can have fun with physical fitness. 
Final Words
Playing is an essential part of a kid's life because they learn many things in playing activities. Sometimes because of uneven circumstances, you cannot send your kids to the park for playing, then an indoor kids jungle gym can help you with this issue. In this COVID 19 situation, you can not send your kids to play outside because of safety reasons, and this problem is hampering the kid's physical and mental health.
Installing your indoor gym is the best option during these crises, and it will help your child play indoors. They will not miss the fun and enjoyment which they use to do in outdoor playing activities. Now that you know the benefits of having indoor jungle gyms and the best jungle gym ideas, you can easily fix your indoor gym.