Best Korean Romantic Movies On Amazon Prime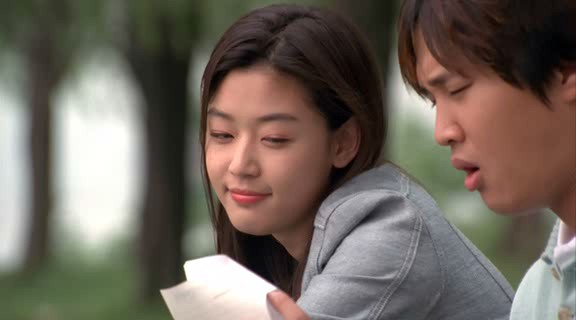 Looking for Korean romantic movies to remind yourself of lost love, or to watch with the significant other, or maybe to get over a breakup? Well, look no further than this article on the best Korean romantic movies, updated for 2020.
South Korea is not only well known for its TV drama but they also have lots of romantic movies. Korea has atypical romance, romantic comedies, fantasy romances, and melodramas. Creating various sets of movies for every occasion, be it be the first date or breakup.
So we have compiled some of the best Korean romantic movies on amazon prime that reflect the rich quality and diversity of Korean romance. Many of these movies are from within the past years. Though we have included some titles from the early 2000s that you will not want to miss.
Some Of The Best Korean Love Movies Of All Time
Without further ado, so here is the list of top Korean love story movies on Amazon prime that you can see right now. All these movies are the best and worth your time.
My Sassy Girl
Released: 2001 ︳Korean Title: 엽기적인 그녀 ( Yeopgijeogin Geunyeo) ︳Starring: Cha Tae-Hyun, Jun Ji-Hyun ︳IMDb Rating: 8.0 / 10 ⭐
If you are an Asian- American millennial or Asian, you have heard of My Sassy Girl. This movie was released in 2001, it is a romantic comedy was a breaking hit across all East Asia. Needless to say, this movie has touched the lives of youth people across Asia and beyond.
The movie stars Cha Tae-Hyun as an engineering student who meets Jun Ji-Hyun who played the role of a sassy girl. This odd couple begins an eccentric romance with several turns and twists. Through several shots of soju, a few classic film re-enactments, and the performance of Pachelbel's Canon in D, this movie's protagonist gives a unique and entertaining love story that will make you both cry and laugh during the two hour's of run time and it is one of best love movie of all time. This movie got the highest rating from IMDb. (source)
Windstruck
Released: 2004 ︳Korean Title: 내 여자친구를 소개합니다 (Nae yeojachingureul sogae habnid) ︳Starring: Jang Hyuk, Jun Ji-Hyun ︳IMDb Rating: 7.2 / 10 ⭐
If you loved My Sassy Girl movie, then you will like this movie for sure. Luckily, in this movie, the stars are Jun Ji-Hyun, and this movie was directed by the same (Kwak Jae-Yong) as the movie My Sassy Girl.
Beyond crew and cast, there are plenty of similarities in these movies My Sassy Girl and Windstruck. In this movie, Jun Ji-Hyun plays a bold female character: the police officer named Yeo Kyung-Jin. She was trying to catch the thief, but accidentally she apprehends Jang Hyuk who played the role of a physics teacher named Go Myung-Woo.
Yeo and Go end up falling in love with each other, throughout the movie then take the turn towards the melodramatic fantasy as the tragedy happens to one of them. This movie is also emotional and one of the best love story movies, but if you are looking for a balance between the classic melodrama and comedy of My Sassy Girl, then this movie might be the best choice for you.
My Girlfriend Is An Agent
Released: 2009 ︳Korean Title: 7급 공무원 (Chilgeup gongmuwon) ︳Starring: Ha-neul Kim, Ji-Hwan Kang, Seung-ryong Ryu ︳IMDb Rating: 6.3 / 10 ⭐
Giving a blend of comedy, action, and romance, this movie feels like the Korean version of Hollywood's Mr. & Mrs. Smith.
Actor Ji-Hwan Kang and Actress Ha-Neul Kim play the role of secret agent Lee Jae-Joon and Ahn Soo-ji, respectively. Agents Lee and Ahn fall into a love-hate relationship, but they both do not know about the secret identities.
Unknown to each other, both agents get assigned to stop the Russian mobsters from deploying the biological weapon in Korea. Among the turbulent romance, the two agents must save the day behind each other's backs. This movie did pretty well at the box office and it even inspired the K-drama that they remake the series called 7th Grade Civil Servant.
All About My Wife
Released: 2012 ︳Korean Title: 내 아내의 모든 것 (Nae anaeui modeun geot) ︳Starring: Lee Sun-Kyun, Im Soo-Jung, Ryu Seung-ryong ︳IMDb Rating: 6.6 / 10 ⭐
Oftentimes, we see that many countries remake Korean romantic movies. All About My Wife is unique, this movie is actually a remake of a romantic comedy Argentine movie A Boyfriend For My Wife.
All About My Wife has an amusing premise. In this movie, Lee Doo-Hyun is a mild-mannered man played by (Lee Sun-Kyun) who cannot stand his nagging wife played by Im Soo-Jung. Lee Doo-Hyun is too shy to talk to his wife about divorce, so Lee hires the casanova next-door-neighbor Jang Sung-ki it is played by Ryu Seung-Ryong to seduce his wife away.
This movie did pretty well at Korea's box off, by beating The Avengers record when it premiered. The movie includes plenty of funny jokes and maintains a strong storytelling momentum.
Love 911
Released: 2012 ︳Korean Title: 반창꼬 (Banchangkko) ︳Starring: Han Hyo-Joo, Go Soo ︳IMDb Rating: 6.9 / 10 ⭐
A doctor and a firefighter fall in love: that is the basic outline of this movie Love 911. A doctor named Mi-Soo played by Han Hyo-Joo and a firefighter named Kang-il played by (Go Soo) who cannot get over his wife's death.
When Mi-soo gets blamed for the malpractice so her attorney highlights Kang-il as an observer who can cast suspicion on the suing patient's character. Mi-soo wants to keep her medical license, so she cozies up to Kang-il, secretly trying to convince Kang-il to testify. Kang-il and Mi-soo end up growing closer, and you can figure out the rest of the movie from here.
Despite the character's serious profession, this movie gives a light-hearted story. It is a no-nonsense romantic comedy that will both tickle the funny bone and touch your heart.
Be With You
Released: 2018 ︳Korean Title: 지금 만나러 갑니다 (Jigeum Mannareo Gamnida) ︳Starring: Son Ye-jin, So Ji-sub ︳IMDb Rating: 7.7 / 10 ⭐
The melodrama Be With You swept the Korean box office upon the premier, this movie became the fastest Korean melodrama to reach one million viewers in just seven days. Starring Son Ye-jin and So Ji-Sub, this movie is the remake of a famous Japanese movie of the same name.
In this movie, Woo-Jin raises a young son played by So Ji-sub. Woo-jin's spouse Soo-ah died a year ago. However, suddenly, she comes back from her own death with no memories. This movie follows a pretty melodrama plot, so if you are searching for a strong contender in the genre, it will be the best choice.
Final Words
If you are going to watch Korean romantic movies you know you will experience different types of emotions in a span of some hours. It starts slowly, then the climax literally rips the soul apart, and the ending generally leaves you in despair over the lack of a sequel or sobbing from satisfaction.
Well, no matter the genre, be it a romance or a thriller, Korean movies simply keep you stuck to your screens. So if you like these Korean romantic movies, do share your comment below this section.