List Of Tasty And Mouth Watering Latin Food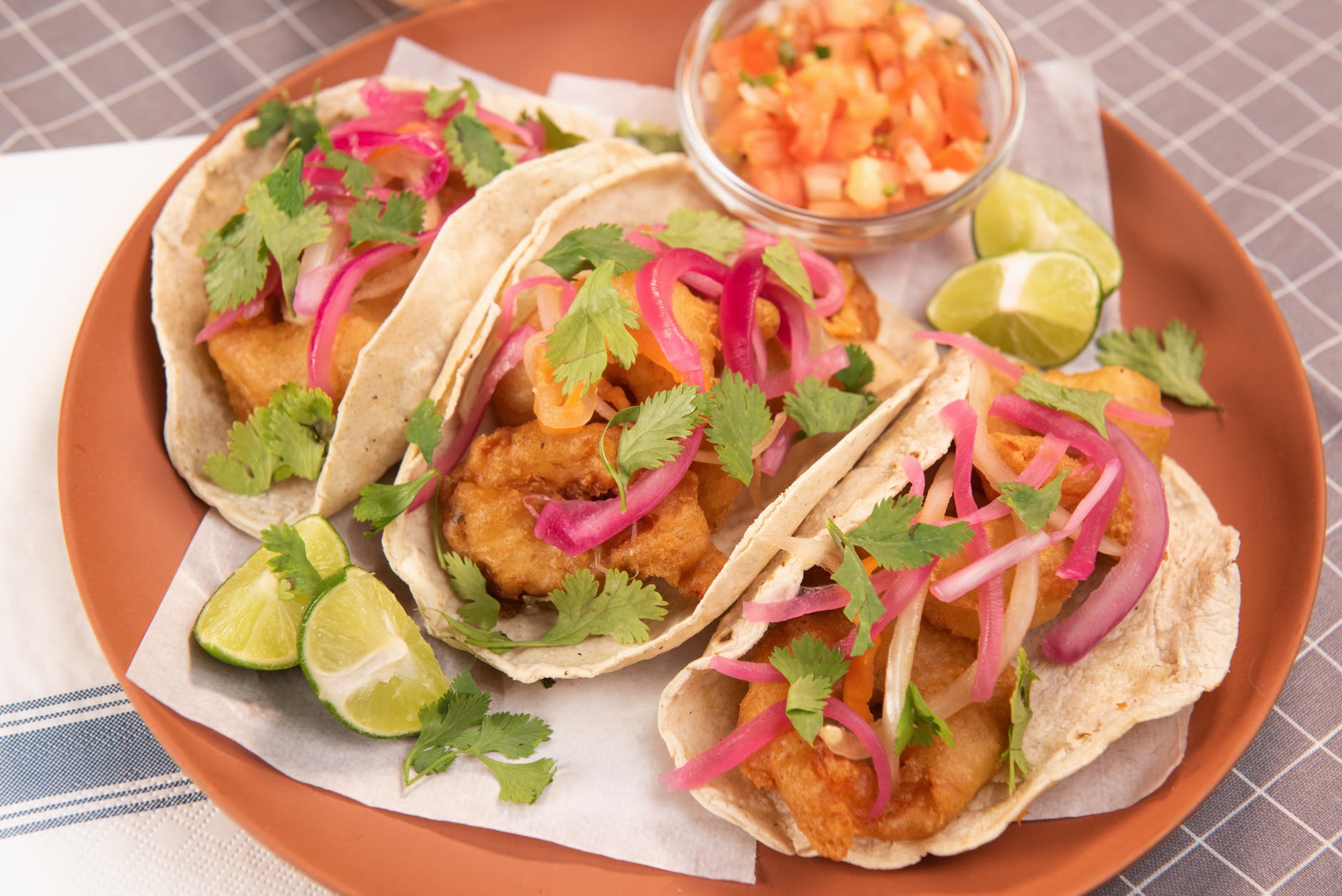 Latin food or Latin cuisine is a typical American food and beverage famous in Latin America. Latin America is a highly diverse area of land having varieties of cuisines. Some dishes included in Latin American cuisine are maize base dishes arepas, pupusas, tacos, tamales, tortillas and salsas and other condiments like guacamole, pico de gallo, mole, chimichurri, chilli, aji, pebre.
Every Latin American country has its own unique dishes and specialities to sample, as well as its own popular regional condiments, such as guacamole, pico de gallo, and pebre.
In this article, we will take you on a tour of Latin American food, starting with dishes that transcend national borders and are found across the region, and then take a closer look at some regional specialities.
Famous Latin food and dishes
There are many types of Latin food and the best cuisines available in restaurants. But, what could be better than making the dishes at home.
Below are some good Latin dishes you can prepare at home.
Tacos with beef steak
Tacos are a famous and tasty Latin food, first made in Mexico. If you want to try Latin food, then beef steak tacos are one of the best choices.
Ingredients required:
530 gr Moctetuzuma tortilla taquera
Salsa verde Moctezuma according to taste
Salt according to taste
Pepper according to taste
1 kg beef steaks (ready to grill)
One spoon vegetable oil
½ filleted cilantro
½ cup chopped cilantro
Six quartered lemons
Steps to prepare:
Grill the beef steak
Cut the steak into small pieces
Heat the tortillas in a pan and add a bit amount of vegetable oil
Fill the tortilla with steak
Cut onion, cilantro and avocado into small slices and add them to tortilla
Add lemon, salt and pepper according to taste
Eat the taco with salsa verde moctezuma for a delicious taste.
Enjoy!
Read more- Stress Relieving Foods You Must Be Munching
Pastel Azteca
It is also known as layered chicken enchiladas, enchilada casserole, and Mexican lasagna. It contains a creamy mixture that depends on the recipe but always gives a delicious taste.
Ingredients required:
½ chopped onion
Two finely chopped garlic
One tomato
One and half cup of water
One pinch of salt
One pinch of pepper
Tortilla moctezuma original 800g
One piece of cooked and shredded chicken breast
1 cup of corn kernels
1 cup of mushrooms
One and ½ cup of grated manchego cheese
Two spoons of cilantro
Steps to prepare:
Keep the oven at 180°C
Blend onion, garlic, tomato, hot pepper, water, salt, and pepper into a slightly heavy sauce
Keep the tortillas on the baking plate, fill them with chicken, corn kernels, mushrooms, and chopped onions.
Pour sauce over it and cover perfectly
Place another tortilla and repeat the process
Again add a layer of sauce
Add tortilla to the sauce
Pour the remaining sauce on the top
sprinkle manchego cheese
Bake until gratinated
Serve right out of the oven
Garnish with fresh cilantro
Enchiladas Verdes
Enchiladas Verdes is a green salsa made from tomatillos, garlic, onion and peppers. It is very simple to make this delicious recipe.
Ingredients required:
1 kg cooked chicken breast
350 gr white cheese
Tortilla Moctezuma original 800 gr
1 jar of salsa verde moctezuma 400 gr
One chopped onion
125ml sour cream
¼ cup of ground cheese
1 cup vegetable oil
Steps to prepare:
Boil the salsa verde for five minutes
Shred the chicken into small strips
Fry the Moctezuma with one tablespoon of vegetable oil
Once done, put the fry Moctezuma on a plate with a paper towel to remove the excess oil
Fill the tortilla with chicken
Roll the tortilla
Put in the pan, douse with salsa verde Moctezuma
Spread cheese on the top
Gretiante in the oven
Serve with sour cream and chopped onion to taste on top
Flautas de Pollo
It is a tightly rolled taco with a cheesy chicken filling wrapped in a crispy tortilla. The process of making flautas de Pollo is very simple.
Ingredients required:
Tortilla Moctezuma original 800 gr
Cooked chicken 300 gr
Lattice 100 gr
Sour cream 100 gr
Cheese as pleased 100 gr
Moctezuma green sauce
1-litre vegetable oil
Steps to prepare:
Heat Moctezuma tortilla in a pan with vegetable oil
After cooked, Put on a plate and remove the extra oil
Shred chicken into small strips
Fill tortilla with chicken, roll up, and secure with a toothpick
Fry the flautas de pollo with oil
Prevent from overheat
Cut onion and lettuce into small pieces
After flautas fried, keep in a plate
Add sour cream, cheese, and salsa verde, Moctezuma, on the top
Garnish with onion and lettuce
Sopa azteca de tortilla
This Latin food/dish is made up of tomato-chile broth and crispy tortilla strips and loaded up with a choice of toppings. Sopa Azteca de tortilla is an easy and delicious dish.
Ingredients required:
Fried and shredded Moctezuma tortilla original
One tablespoon vegetable oil
Two tomatoes
½ onion
Two cloves of garlic
3 cup chicken soup
Sliced avocado
Two pasilla chilis
Sour cream to taste
Salt to taste
One tablespoon vegetable oil
Steps to prepare:
Place tomatoes in a pot
Cover the pot with water and boil the tomatoes
Blend the tomatoes together with onion and garlic
Heat 1 tablespoon of vegetable oil in a pot
Put the blended mixture in the put
Cook until it's seasoned and reduced
Add chicken soup and salt, let them boil
Fry the peppers
Remove the boiled mixture from the pot in a bowl and add fried peppers
Garnish with fried [tortilla strips, pasilla pepper, avocado, cheese, and cream
Serve hot
Read more- All About Primal Diet- Food List And 3-Day Menu Of The Primal Diet
The bottom line
Along with these homemade dishes, you can also go to some restaurants and try these. Latin food is very popular among Americans as it is a very tasty cuisine.
Also, if you like homemade food only, then you can try these amazing recipes to enjoy Latin food.
If you like this post, hit the like button and mention your favorite Latin food in the comment section below.