Know Everything About Lip Fillers Before And After Care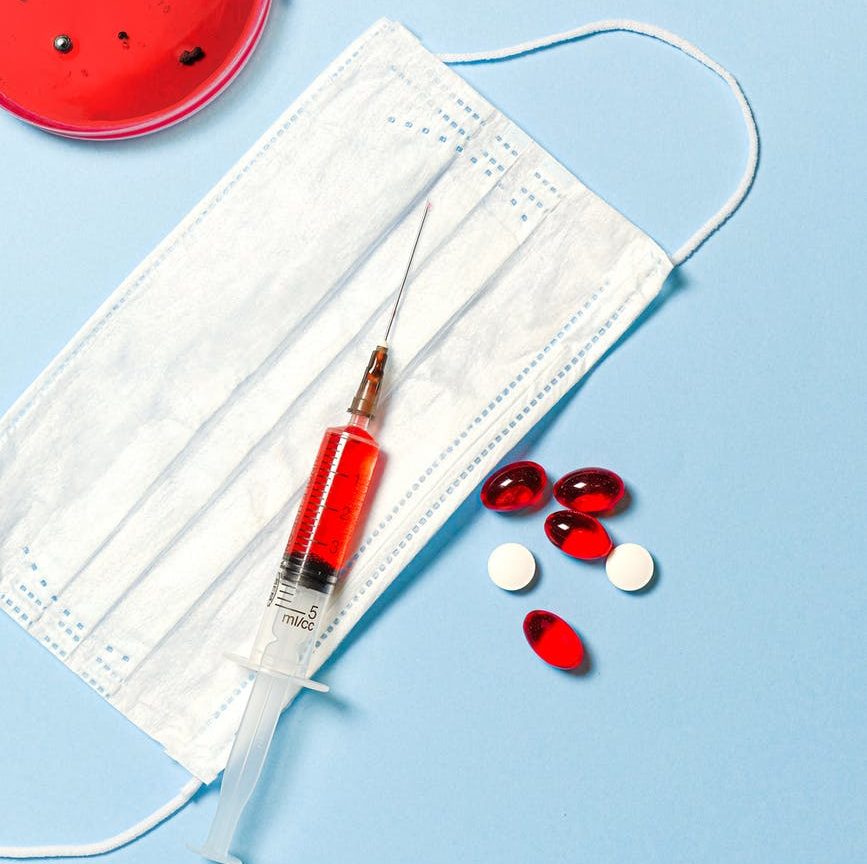 Lip fillers are injections that give a plumpy look to the lips and give a full and beautiful appearance. These injections or lip fillers are composed of hyaluronic acid. After reading this, you must be thinking that lip botox gives the same effect as lip fillers then; what's the use of this? Well, lip botox is not a dermal filler process. While the process of getting lip fillers is quite easy and painless, it's very important to follow a good before and aftercare process of your lips.
The procedure of lip fillers does not take much time and is minimally invasive. Also, these lip fillers are not permanent, and you will need to get injections in the future to maintain a plump pout.
Mainly, lip fillers are used to get the desired shape of lips and enhance the look of the face. The hyaluronic gel comes in a prefilled syringe, and it gets injected into the lips and cushions the lip itself. These lip fillers increase the volume and size of lips.
The result of lip filler appears instantly in most cases; however, in 20% of cases, the results might take upto four weeks to give an authentic look. However, since the changes by lip fillers are not permanent, that's why you might have to get your lip injected from time to time.
The procedure of lip injections is relatively painless. A few people feel a pinch in the lip when it gets injected but will probably feel tender afterward. Most of the hyaluronic acid fillers contain an anesthetic called lidocaine; it minimizes discomfort during the lip fillers before and after the process. After getting the lip injections, the doctor suggests an ice compress to minimize the swelling, bruising, and redness.
Before the lip fillers procedure
Before going for lip fillers, it's important to take care of some things, which are:
Avoid taking aspirin, ibuprofen, vitamin E, fish oil supplements a week before the lip fillers procedure because these things are natural blood thinners, which cause bruises.
Can take paracetamol at this time. Suppose feeling fever or any type of health issue.
No consumption of alcohol
Do not be tempted to have a tipple the night before, as this can lead to bleeding and extra bruising.
Avoid herbal supplements
Do not eat cold sores food.
After the lip fillers procedure
Once you have had lip fillers treatment, below are few things you need to take care of:
Do not perform any type of exercise within 24 hours.
Use an ice pack to get relief from swelling and redness.
If feeling pain, take a paracetamol
If feeling extreme bruising, blistering, or any other prolonged reaction, then concern yourself with a practitioner immediately.
Drink mineral water
Avoid excessive intake of salt for 24 hours.
What to eat after getting lip fillers?
After getting lip fillers to avoid intake of Vitamin E foursome days because it can increase the risk of bruising, instead, eat the following food.
Soft drinks
Mashed potatoes
Mashed bananas
Apple sauce
Ice cream
Easy to chew food supplements
Are lip fillers safe?
Yes, dermal fillers are FDA-approved and safe for injection. There are very few chances of getting any type of side effects; complications from dermal fillers are extremely uncommon.
Hyaluronic acid fillers do not even cause any type of allergic reaction and given that it is a natural substance found in the skin.
However, if you're not satisfied with the results or are bored with your lip filler, you can always get them removed.
To get rid of lip fillers, go to your dermatologist. They will inject an eraser enzyme called hyaluronidase; this will dissolve the filler in a few minutes.
How to maintain lip fillers?
Get touch-ups of lip fillers before and after the procedure every three months. Factors like filler consistency and lifestyle can affect longevity. For instance, in patients who are more physically active, their filler dissolves faster than in those who are more sedentary, explains Whitney Bowe, MD.
Also, as we have mentioned in the above [points that these lip injections are not permanent. So, after getting them done for the first time, you have to get the injections again after six months or one year.
Read more- How To Become A Dermatologist?
Side effects of hyaluronic acid
The side effects of hyaluronic acid are temporary and heal by themselves. Few common side effects of hyaluronic acid are:
Bleeding from the point of injections
Swelling and bruising
Tenderness and redness at the side of the injection
Fever blisters or reactive of cold sores
Herpes simplex around the lips
Severe swelling
Lip asymmetry
Lumps and irregularities in the lips
Infection
Tissue loss
Ulceration, scarring, or stiffening of the lip
Allergic reactions like itching, redness, or bleeding
Warning: if you notice any of the above-mentioned side effects for more than one and half weeks, then concern a dermatologist or surgeon immediately.
Alternative ways to get full lip without lip filler
Contour
Complementary Shades with highlighters make the lips look fuller and big. Also, they are easy to use and remove, but it is makeup so, do not be dependent on this.
Overline
Giving an overline after applying lipstick gives a natural fuller lip appearance.
Applying a high amount of foundation
Applying a high amount of foundation around the lip line gives a big appearance to the lips and makes them look beautiful temporarily.
Read more- Best Lip Plumping Serum For Kiss Worthy Pouty Lips
The bottom line
Lip fillers are hyaluronic acid injections that give the lips a plump and full look. The procedure of fillers before and after is very easy and takes very little time, but it should be done by a board-certified surgeon or dermatologist.
If you are willing to get lip fillers, then you need to be aware of their pros and cons. The process is easy and effective, but it can cause swelling, redness, and pain for the initial few days.
Also, if you can not avoid smoking, drinking, or flying in the day after getting lip fillers, then you should not get lip fillers because it may lead to many major health issues.