Best Mardi Gras Party Food Recipes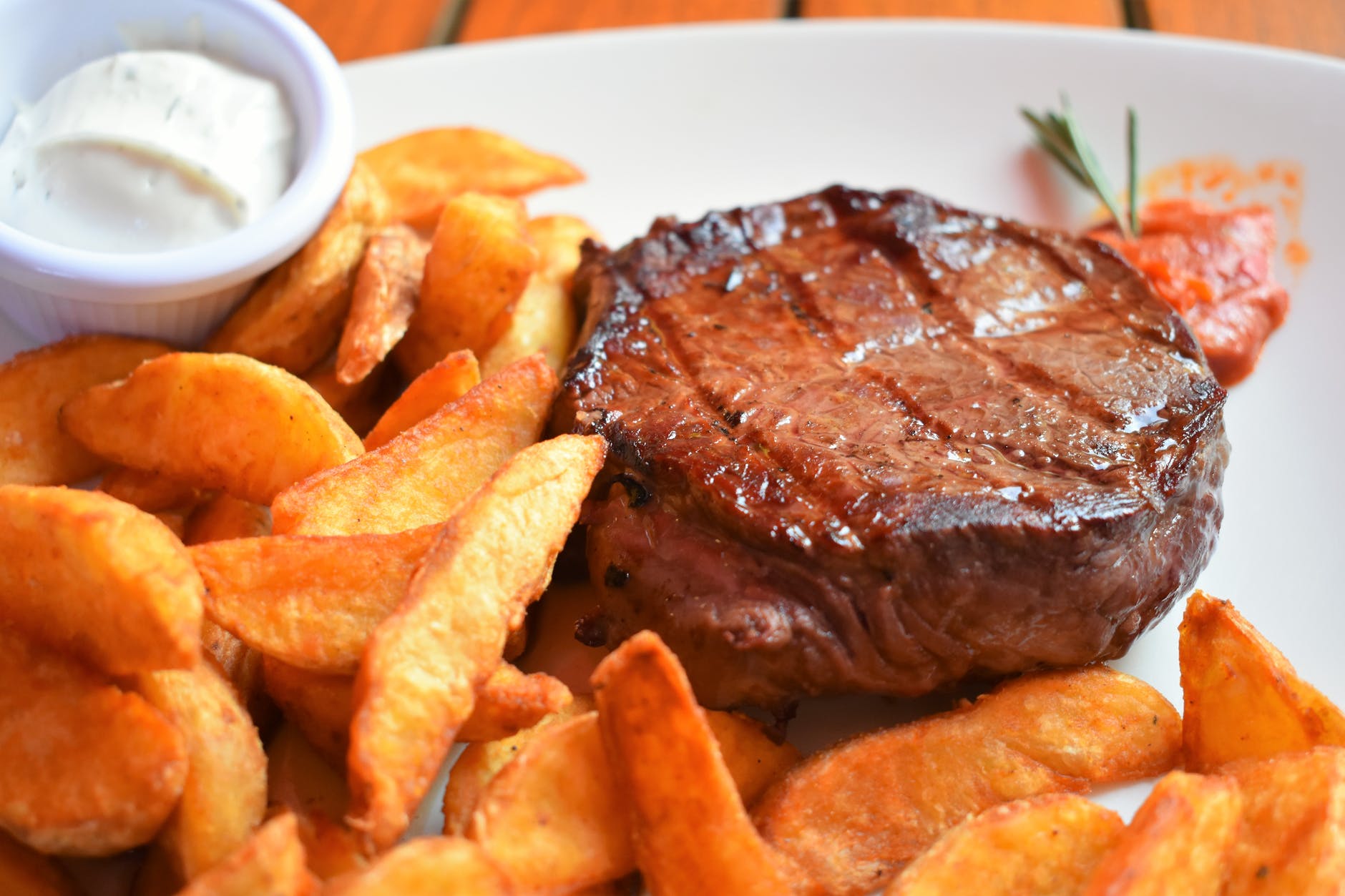 Mardi gras is a festival season that starts on January 6 and runs for 12 days until Fat Tuesday. Catholic heritage countries organize grand carnivals during these days, where people eat, drink, and party as much as they can before Lent. Mardi gras food is an important part of the festival party. Fatty, sugary, rich, and meat loaded dishes can be seen on every table.
Whether you are planning a grand Mardi gras party with friends and family or just want a taste of the delicious food recipes, you will find something that allures your cravings. Let the good times roll with this mouth-watering Fat Tuesday menu.
Fat Tuesday Donuts
Your fat Tuesday menu is incomplete without this scrumptious donut recipe. These fat Tuesday donuts are bound to become your absolute favorite. These are officially pronounced as "PUNCH-kee" and were originated in the middle ages. These donuts are made with enriched eggs and are denser, chewier as compared to typical donuts. This is the best Mardi gras food loaded with extra sugar to enjoy before fasting weeks.
INGREDIENTS
Cooking spray, for a bowl
1 c. whole milk
1 (0.25-oz.) packet or 2 1/4 tsp. active dry yeast
3 1/2 c. all-purpose flour, sifted, plus more as needed, divided
1 large egg
2 large egg yolks
4 tbsp. melted butter
one 1/2 c. granulated sugar, divided
1 tsp. pure vanilla extract
3/4 tsp. kosher salt
1 (13-oz.) jar raspberry preserves
Canola oil, for frying
DIRECTIONS
Grease a large bowl with oil and keep it aside. Take a glass measuring cup or a microwave-safe bowl and add milk. Heat the milk for about 40 seconds and then pour it into a stand mixer bowl. Sprinkle yeast and keep it aside for upto 8 minutes until it becomes frothy.
Mix in 1 cup flour and keep it aside, covered with plastic for about 30 minutes until it becomes bubbly. Take a medium-size bowl to beat eggs for about 5 minutes until it becomes light and frothy.
Add melted butter will ¼ cup in yeast mixture and mix it with the dough hook until properly combined. Mix salt, vanilla, whisked egg to combine fully.
Gradually add the remaining flour until the mixture is moist and avoid making it sticky. Beat the egg continuously until it starts pulling away from the sides.
Knead the dough a few times with 1 tbsp flour until it starts feeling too sticky. Make smooth balls and place them on the prepared bowl and cover with a clean dishtowel. Keep the dough bowls in a warm spot and let it rise for about 1 hour.
Take two large baking sheets and line them with parchment paper. Punch the dough down on a floured surface and roll the dough into a rectangle. Use a cookie cutter and punch the donuts. Knead scraps together and punches them. Keep the dough on a baking sheet and cover with a dishtowel. Keep it aside for 40 minutes.
Line a baking sheet with paper towels. Heat oil at 35 degrees in a large dutch oven. Cook the dough in batches until it becomes deep golden on each side for upto 2 minutes.
Transfer the cooked dough to a baking sheet and let them rest for 30 seconds to drain excess oil. Then immediately roll the dough in sugar powder and keep it aside to cool down completely.
When it cools down, use a pointy knife to poke small holes on both sides of the donuts. Use a pastry bag to pipe jam on the donuts.
Cajun Shrimp with Bell Peppers & Corn
This is the ultimate Mardi gras party food with mouth-watering recipes. The shrimp and cajun together have a bold garlicky, and peppery flavor. Add as many veggies you want, like corn, onions, and bell peppers.
Cooking this cajun shrimp recipe may seem like a task, but trust me, it is worth it!
INGREDIENTS
2 tbsp. extra-virgin olive oil, divided
1/2 onion, chopped (about 1 cup)
2 cloves garlic, minced
Two bell peppers, chopped
2/3 c. corn (frozen and defrosted or canned)
1 1/2 lb. shrimp, peeled and deveined
2 tsp. Cajun seasoning
Kosher salt
Freshly ground black pepper
1 tbsp. lemon juice
1 tbsp. freshly chopped parsley
DIRECTIONS
Take a large skillet over medium flame to heat 1 tbsp olive oil. Add bell pepper and onion to saute for about 5 minutes. Stir in corn and garlic and cook for 1 minute. When done, transfer the veggies to a bowl.
Add 1 more tbsp olive oil to the skillet and add shrimp in one layer. Season it with pepper, salt, and cajun seasoning. Cook the shrimps for 1-2 minutes until they get pink on each side.
Add lemon juice and vegetable, toss them to combine. Garnish with parsley when serving.
Easy Beignets
This easy beignet fat Tuesday recipe is perfect for a mardi gras party menu. These are pillow-like fluff treats covered in powdered sugar. They are so delicious that you would want to travel to New Orleans to try the traditional Beignet.
This beignet recipe is quite easy; you just need to give the dough time to rise.
INGREDIENTS
1 1/4 c. all-purpose flour
1 tsp. baking powder
1/8 tsp. kosher salt
2 large eggs, separated
1/2 c. granulated sugar
1 tbsp. melted butter
1 tsp. pure vanilla extract
Vegetable oil, for frying
Powdered sugar, for dusting
DIRECTIONS
Take a large bowl and whisk baking powder, flour, and salt together. Take another same size bowl and combine ¼ cup water, egg yolks, melted butter, and vanilla; stir to combine. Now fold in all the dry ingredients.
In a large size, bowl beat egg whites using a hand mixer until it forms soft peaks and then folds it again into the batter.
Heat oil in a large pot at 375 degrees. Drop small spoon size batter into the oil and fry for 5 minutes until it becomes golden.
When it is cooked, transfer it onto a plate lined with paper towels. Dust powdered sugar all over when serving.
Read More:- Try These Hearty Winter Dinner Recipes
Best-Ever Fried Catfish
This classic fried catfish is a must-have Mardi gras food for your fat Tuesday menu.
INGREDIENTS
FOR FISH
2 c. buttermilk
1 tbsp. hot sauce, plus more for serving
one tsp. kosher salt
1 tsp. freshly ground black pepper
one 1/2 lb. catfish fillets
Vegetable oil, for frying
1 lemon, sliced into wedges
FOR DREDGING
1 1/2 c. yellow cornmeal
1/4 c. all-purpose flour
1 tbsp. kosher salt
1 tsp. freshly ground black pepper
1/2 tsp. paprika
1/2 tsp. garlic powder
DIRECTIONS
Take a ziplock bag or a large bowl and combine hot sauce, buttermilk, salt, and pepper together nicely. Add the catfish to the mixture. Cover it and keep it in the refrigerator for 2 – 8 hours.
Take a big shallow bowl and whisk flour, cornmeal, salt, paprika, pepper, and garlic powder together. Remove a catfish out of the buttermilk mixture and shake lightly to remove the excess sauce.
Cover the catfish with cornmeal mixture and place it onto a large plate or baking sheet. Repeat these steps with all the catfish.
Fill a large pot with vegetable oil halfway. Heat the oil over medium heat and fry catfish in small batches for 5-6 minutes until they turn golden brown in color.
Transfer to a paper towel-lined plate and season with some salt immediately. Serve it with lemon slices and hot sauce.
Hush Puppies
You will not keep hush after having these hush puppies.
INGREDIENTS
1 c. all-purpose flour
3/4 c. cornmeal
1 tbsp. granulated sugar
2 tsp. baking powder
3/4 tsp. kosher salt, plus more for sprinkling
1/2 c. plus 2 tbsp. buttermilk
Pinch cayenne pepper
1/2 onion (about 1 cup), minced
1 large egg, beaten
2 tbsp. finely chopped chives (optional)
Vegetable oil, for frying
Tartar sauce, for serving (optional)
DIRECTIONS
Take a large bowl to whisk cornmeal, flour, baking powder, sugar, cayenne, and salt. Add onion, buttermilk, chives, and egg; stir to combine. Using a cookie scoop, make small balls from the mixture.
Take a large skillet to heat vegetable oil. Start working in batches and add a single layer of hush puppies using slotted spoons. Cook them for about 2-3 minutes until they are deeply golden on each side.
Transfer the hush puppies immediately onto a paper towel-lined plate to drain excess oil. Season with some more salt
Serve them warm with tartar sauce on the sides.
Louisiana Shrimp Dip
A Mardi gras fat Tuesday food menu is incomplete with the delicious shrimp recipes. This Louisiana shrimp dip is super cheesy, garlicky, and loaded with Cajun seasoning.
INGREDIENTS
1 tbsp. butter
1/4 onion, finely chopped
One red bell pepper, finely chopped
1 lb. shrimp, chopped into 1/2″ pieces
Two garlic cloves, minced
1 tsp. Cajun seasoning
2 tbsp. lemon juice
1 tsp. Worcestershire sauce
Kosher salt
6 oz. cream cheese softened
1/4 c. sour cream
3/4 c. shredded mozzarella, divided
1/4 c. freshly shredded Parmesan
1/4 c. sliced green onions, plus more for garnish
DIRECTIONS
Preheat the oven to 350 degrees. Take a medium-size skillet over medium flame to melt butter. Add bell pepper and onion to cook for about 5 minutes until soft.
Now push the veggies on one side and add shrimp along with some garlic cloves. Cook them for about 2-3 minutes until shrimp turns pink, and garlic becomes fragrant. Now stir all the ingredients together and add lemon juice, cajun seasoning, and Worcestershire sauce. Bring to a light simmer.
Take off the pan from heat and stir sour cream, cheese, ½ cup mozzarella, green onions, and parmesan. Season with more mozzarella cheese and bake the dip for 15 t0 20 minutes. The dip should start bubbling and turn lightly golden.
When serving, garnish the dip with green onions.
Read More: Best Christmas Holiday Cookie Recipes
Mardi Gras King Cake
Your Mardi gras party would be incomplete without a king cake. If you are running out of time this fat Tuesday, try this easy king cake recipe made with crescent dough. You will love the immense flavors of cinnamon cream and cheese filling.
INGREDIENTS
6 oz. cream cheese softened to room temperature (divided)
2 tbsp. cinnamon sugar, divided
1 tsp. vanilla
1 (8-oz.) tube crescent roll dough
Egg wash
1 Sour Patch Kid candy
1/2 c. powdered sugar
2 tbsp. milk
Yellow sanding sugar
Purple sanding sugar
Green sanding sugar
DIRECTIONS
Preheat the oven to 375 degrees. Line a baking sheet using parchment paper.
To make the cake: take a medium bowl and beat cream cheese(4tbsp), cinnamon sugar(1 tbsp), and vanilla to make a fluffy mixture.
Unroll crescent dough and pinch the perforated edges to close. Spread cream cheese mixture properly and tightly roll the dough.
Slice the dough log into 12 individual rolls and place it in an open circle. Brush the dough with egg wash and sprinkle some cinnamon sugar. Bake it for 20 minutes until it becomes golden.
In one of the rolls, hide a sour patch kid in the middle.
To make cream cheese icing: take a small bowl and whisk powdered sugar, cream cheese, and milk.
Pour the icing over the crescent-shaped cake. Sprinkle sanding sugar all over the cake. And it's ready!
Final Words:
If you are hosting a Mardi gras party at your house, then it is complete without delicious food recipes. Try the above listed easy peasy and scrumptious fat Tuesday recipe to make your festival even more special. If you have tried any of the above-mentioned recipes before, let us know in the comments!