The Monroe Piercing: Everything You Need To Know About It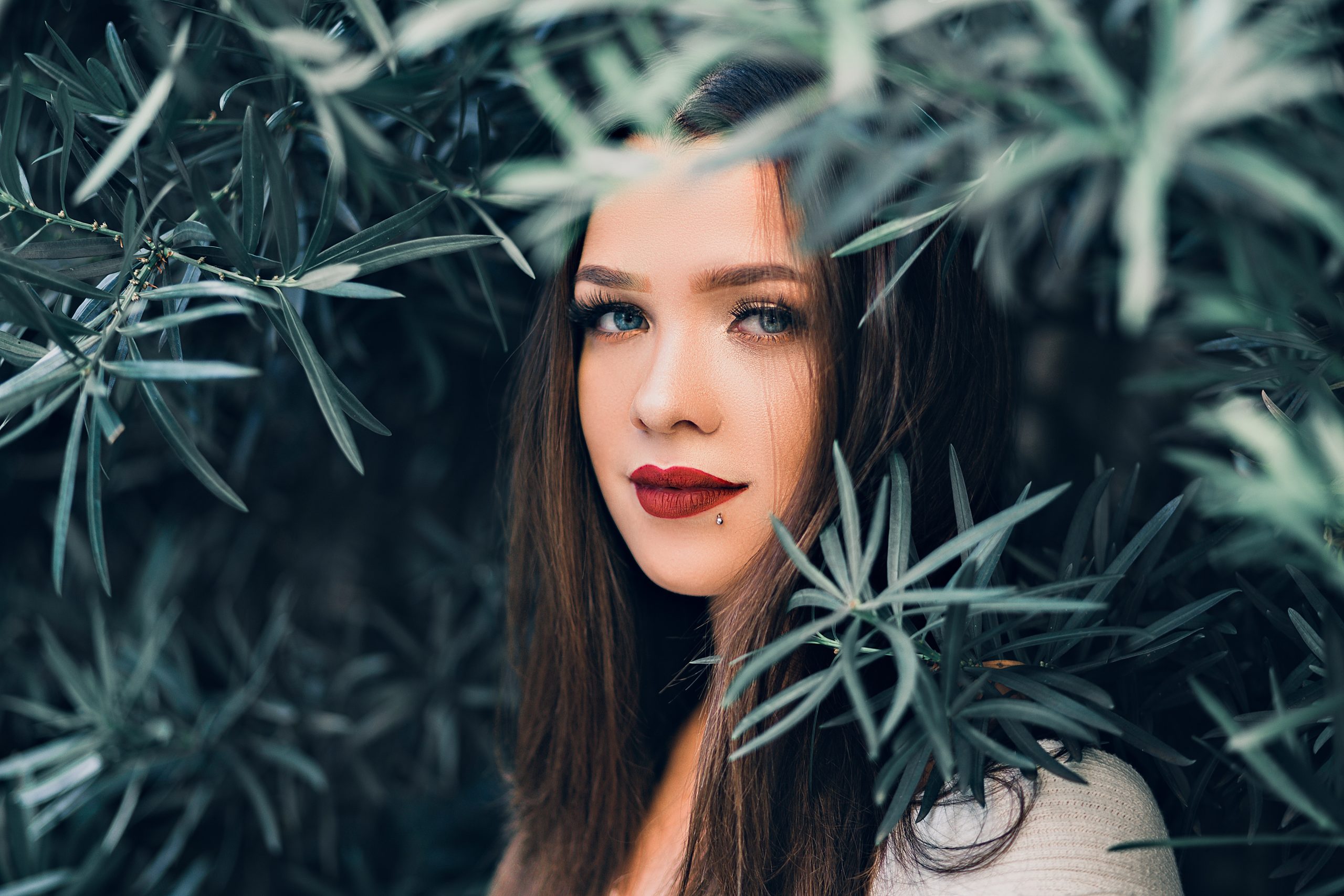 Like any other type of piercing, the Monroe piercing also has a history. The Monroe piercing trend began in the 1950s.
This trend was set by the 1950s trendsetter Marilyn Monroe. The Marilyn Monroe piercing was a popular trend during that era, which continues to date. Marilyn Monroe was an American model, impeccable singer, and actress who was a trendsetter of the era. The trend of Marilyn Monroe began as she had a mole on her lip, which started a new trend of beauty. This inspired other women also to have a mole, which further developed into Monroe piercing.
In the article, we will tell you about Monroe lip piercing's various aspects, including the popular designs and types. We will also explore the various Monroe piercing jewelry in the article.
Popular Monroe Piercing Styles
There are various styles, including the jewelry for the Marilyn Monroe piercing, and these include:
Black Ball
The black ball or other such metal ball piercing styles are the most popular. This is because they are made from acrylic or surgical steel, making them less prone to infection. They also look very realistic when seen from a distance and resemble a real mole-like Marilyn Monroe's.
Another reason for the popularity of the black ball Marilyn Monroe piercing is that it heals faster in comparison to other types.
The amazing thing about the black ball piercing is that it goes well with every kind of getup and look. It is also an amazing complimenting thing for any kind of jewelry, colors, and nose piercings. The ball piercing is also an amazing option if you want piercing on dark skin.
Delicate Piercing
Do you want a piercing for your fragile and mild personality? Or are you looking for a Monroe piercing to compliment your toned face and body? Well, whatever it is you want, getting a minor jewel piercing over the left side of your lip will be perfect.
The delicate style of Monroe piercing is also a good option for people with thin lips. It also looks amazing with other jewelry like the nose pin and thus a good option if you wear nose jewelry. Thus if you are a person with a toned face or with a nose piercing or want something to go with your jewelry, then the delicate piercing is for you.
A delicate piercing is also easy and light on the face, which you can wear without much effort. The small size of this creates minimum bruises, and the area heals easily. This if you want something small, comfortable yet sexy, and sassy, this type of lip piercing is for you.
Piercing Matching With Nose
Are you a person who has piercings on other parts of your face? Or do you want something matching your other face jewelry? Well, if the answer to any of these questions is yes, then the matching Monroe piercing is for you.
The good thing about the matching piercing is that you can get literally whatever you want as Monroe piercing jewelry. All you need to look out for is that the jewel you choose must be matching with other piercings. This trick works well for people who have confused about the Monroe piercing jewelry.
However, the size and design of this type of Monroe piercing may vary from person to person. Some prefer small and light color jewelry, while some prefer flashy jewelry. This type of piercing is also a good option if you want piercing on dark skin.
Silver and Black Monroe Piercing
Combining the right jewelry colors to create a picturesque visual is a talent in itself. Don't you agree? We all do. Similarly, if you want something unique for yourself, then consider getting a silver and black Monroe piercing.
In this type of Monroe lip piercing, the stud can be black, which holds the matte silver ball. This combination looks eye-catching and sexy at the same time. The good thing is that the matte silver color is a trend nowadays ad black never goes out of trend. Thus this is a perfect option if you want something trending for yourself.
What's more amazing is that the black stuff effortlessly penetrates the skin and causes minimal pain. In addition to it, silver is non-reactive to eat, and thus you don't need to worry about sunny days.
Madonna Piercing
The madonna piercing is not much different from the Monroe piercing, and the only difference between the two is that the placement place is different. Unlike the Monroe piercing the madonna, lip piercing is on the right side of the lip.
One thing which you need to know about the madonna piercing is that many people report that the right side piercing is more painful. Thus you need more pain tolerance for the madonna piercing. But in case you are a lefty, then the madonna piercing can be the best option of lip piercing for you.
The preferable madonna piercing is in diamond, grey, matte black. Or shiny white colors. When it comes to size, it varies from person to person, although the most popular size is medium.
Opposite Lip Piercing
Are you a piercing lover who can't get enough of it? If yes, then the opposite piercing is for you. In this type of Monroe lip piercing, you can get both the upper and lower lip's left side pierced.
This is a good option as it draws attention to both of the lips on the face while giving a unique look to it. The opposite style of Monroe lip piercing looks fascinating in all colors, but the most popular ones are black ball and ruby embossed. Opposite piercing is popular among both men and women, but it is more popular among males. The opposite piercing looks good on dark skin and thus a good option if you wanna piercing on dark skin.
At last, if you have small lips, then a popped out type of Monroe piercing looks good. While if you have big lips, then a small Monroe piercing jewelry will look good.
Colorful Monroe Piercing
If you are one of those who don't want to wear the subtle colors as they might look dull to you, then colorful piercing is for you. The colorful piercing is a good option for people who love everything colored like their colorful lives.
The idea of color Monroe piercing is also popular among makeup artists. They, in many instances, match the color of their piercing jewelry with their lip shades. This combination of lip shade and piercing Monroe piercing jewelry forms a dazzling look together. Another good thing about the colored piercing is that it looks good in any medium. So you can get it in any type, whether it is jewels, metals, colored steel, and much more.
The colors in this type of piercing give it an edge over the other types, and thus, if you want something tending and sassy, this is for you.
Other Facts of Monroe Piercing
There are various facts involved in the procedure of piercing like pain, cost, and more. Here are some of them:
Pain
The pain in the Monroe piercing is slightly higher in comparison to other piercings like auricle piercing. Reason for this is that the lips are a sensitive area and have many nerve endings in them. Thus when the needle pierces, it hurts more in comparison to others.
The pain for the people with thick lips is more in comparison to the thin lip people as the needle passes more nerve endings. Tough outer skins like regular shaving can also lead to more pain.
Cost
The cost of the Monroe piercing depends on various facts like:
Experience of the artist
Place where the shop is located
Jewelry you choose
However, the average cost of the piercing in most areas is around $30 to $50.
Before Piercing Care
There are various factors that you must know before going for the Monroe piercing. These are:
Oral Hygiene: Oral hygiene is vital as the mouth is home to billions of bacterias. Thus improper hygiene can lead to infections in the piercing areas. For this reason, you need to follow a proper mouth hygiene routine to avoid any complications.
Shaving: Proper shaving and cleaning of the area are also essential to avoid any complications.
Medications: If you are on any medications like blood thinning meds, make sure you tell your artist. This is essential to avoid any extensive blood loss.
Piercing Aftercare
The piercing aftercare is a more essential part than the pre-care as it may lead to infections more easily. Some tips for aftercare are:
Refrain from constantly touching the piercing by hand or any other thing.
Don't provide or press the pierced area as this may interfere with the healing process.
Avoid any hand touching as they might look clean, but they can be a source of millions of bacterial transfer.
Don't touch or prod the inner area with your tongue also as it will interfere with the healing process.
Don't take out the original stud without proper healing. This is essential to avoid any infections.
Avoid drinking alcohol or using it for cleaning the piercing. The use of alcohol might cause damage to healing wounds and irritation.
Avoid smoking.
You must also avoid spicy foods.
Chew and eat carefully.
Avoid rubbing of hard=sh products or chemicals on the piercing.
These are some of the piercing aftercare instructions which will help your Monroe piercing is easy healing.
Bottom Line
Monroe piercing is an amazing option if you want to get a type of piercing to stand out from the crowd. The Monroe lip piercing is a beauteous addition to the face, which will elevate your overall look.
In this type of lip piercing, you also get to choose between a wide variety of jewelry and styles.