Best Motivational Books For Young Adults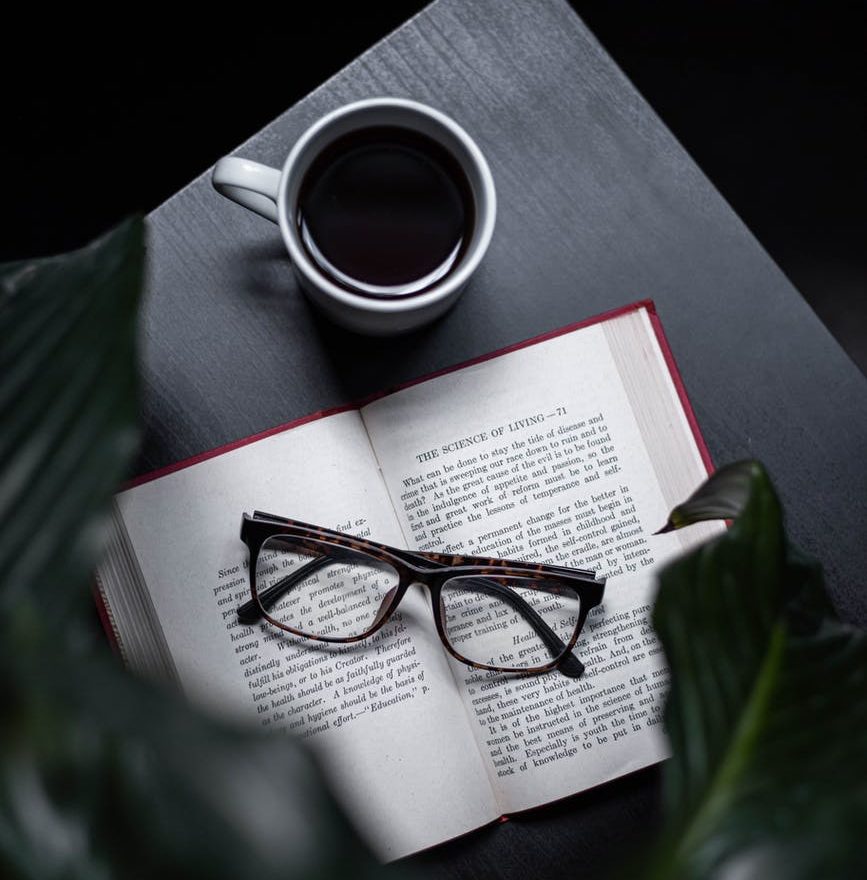 Nowadays, due to the competition in the studies and market, people are getting stressed, and also the depression rate among people and young adults is increasing. However, it is very important to come out from this depression because it can cause many health issues, and if you are a young adult who is suffering from depression and want some motivation to become normal again, then you are on the right page. We have mentioned some of the best motivational books for young adults. These motivational books will help you come up with your mental stress.
The teenage years can be the hardest stage of life because, at this age, the mindset and hormones of a person start getting changes and these changes become a challenge for parents and for the person. However, the motivational books which we have mentioned are about motivation; motivation is mainly a thought that drives one's mind. There are two types of motivation, the first internal, and the second is external. However, internal motivation is more effective as compared to external motivation. 
What are internal and external motivations?
The name of these types of motivations defines everything but still, let's know more about internal and external motivation.
Internal motivation:
This motivation is the mental force that leads you to reach the goal you have decided. For example:
Getting good marks in exams
Making new friends
Maintaining a good image
Good books, motivational books for young adults, inspirational books, stories of a successful teen, mental support, etc., are the things that help in achieving the desired goals and motivate a person internally.
External motivation:
It includes triggers and forces to make a good mindset of a young adult so that they achieve their desired goals.
Motivational things included in external motivation are:
Money
Rewards
Discounts
Gifts
New clothes
Entrance in school or college activities
Read more- Best Self-Motivation Books to Boost Your Growth Journey
Ways to get motivated all the time:
Following are some basic ways to get motivated and also these ways will make you happy. So, let's have a quickie look:
Feel happy
Laugh all the time
Try to stay fit
Listen to good songs
Be creative
Read motivational books for young adults
Eat healthily
Hang out with your loved ones
Think positive
Make promises with yourself and complete them
Be efficient
Clean your surroundings
Generate anticipation
Learn new skills
Be enthusiastic
Believe in yourself
Socialize with people
Go to social events
Participate in school or college activities
Share your problems
Books to be motivated:
As we have mentioned, reading inspirational books, motivational books, or an inspirational story of successful teens helps a person to get motivated. So, the following are some of the best motivational books for young adults:
Start where you are by Meera lee Patel
This book is an interactive journal that helps in inspiring the young adults to explore their own creativity and mainly motivates the teen.
It contains the supportive prompts and exercises that give courage to a person to reflect on life through writing, drawing, poster-making, and many more.
Trust the grind by Jeremy Bhandari
Trust the grind: how world-class athletes got to the top is an inspirational book written by Jeremy Bhandari. By reading this book, your child will learn the value of being disciplined and driven because it contains the story of many successful athletes. So, they will also discover how to find purpose, goals, and many things.
Also, this book is filled with the interviews of 16 athletes from 11 different sports, and these stories will be beneficial to motivate young adults to achieve their desired goals.
Live Fearless by Sadie Robertson huff
The writer of this book believes that there is much more to life than the comparison game and feeling small. Also, Sadie Robertson huff believes that no matter who you are or where you came from, you can find freedom from fear and pain.
This book teaches young adults not to feel fear, hopelessness, or loneliness. Instead, encourage them to take a journey towards power, passion, and true purpose. So, if your child is suffering from any type of fear or anxiety, then tell him/her to read this amazing book; it will make them feel motivated.
Do hard things by Alex harris
This book is an inspirational story of a successful young teen who first suffered from anxiety and depression but then got motivated by reading motivational books for young adults and started doing new and hard things.
After this, the boy starts doing good things for himself and for other people and achieves his desired goals.
So, if your child is feeling less enthusiastic or stressed out, then give him/her this amazing inspirational book; it will help them to get the motivation to do good and hard things.
Getting there: A book of mentors
This motivational book is written by Gillian Zoe Segal; she was pursuing a change in her career and felt that she was in need of mentorship, so she did the most amazing things and took out some of the best interviews of the world's most successful individuals.
So, if you are a young adult and feeling stressed out because of your studies and career, then you should read this amazing book; it will help you to get the motivation to do anything. Also, it will teach you speaking skills.
Daring Greatly by Brene Brown
Almost everyone likes to judge each other and let down the other person. No one wants to be vulnerable. Moreover, many people do not want to show vulnerability due to the fear of being judged, mocked, etc.
In this book, the author showed how a person should embrace their vulnerability. Also, it suggests that the young adults should conquer the shame around vulnerability. It will help in living a healthy and happy life.
Read more- Best Greek Mythology Books You Must Read to Explore the Greek Mythos
Final words:
If you are a young adult who is feeling stressed out or lonely, then you should read the above-mentioned best motivational books for young adults. These amazing books contain inspirational stories, great interviews, motivational thoughts, and many more things that will help you to get the motivation to achieve your desired goals.
So, if you liked this post, then mention a thumbs up in the comment section, and do not forget to share with your loved one who needs to get motivated.