Must-Read Mystery Books For Kids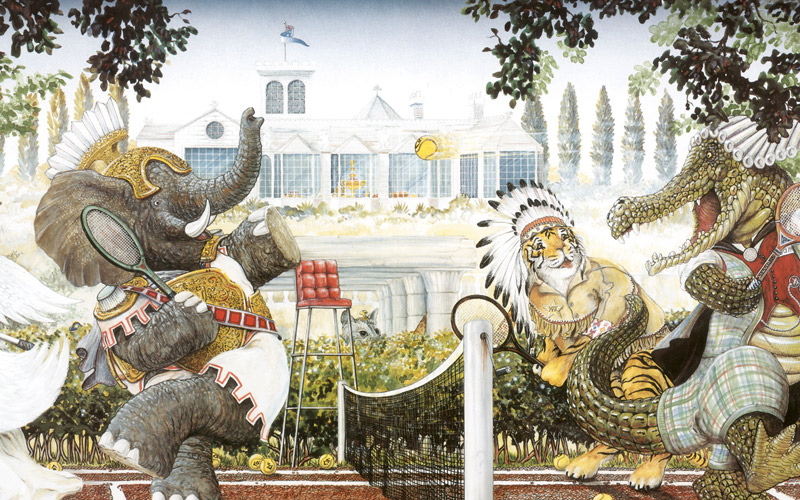 Is your kid enraptured by the mysteries, spies, and secrecy? If yes, then giving them mystery books for kids can be the best gift which they will love.
Mystery books for kids are also a great option as they help them in developing a readership, deductive reasoning, and logical thinking. What's more, is that these books are also plain fun and interesting to read with the kids will love. To take the fun a notch up, you can also get audiobooks for kids.
There are numerous fantastic mystery books for kids which you can get for your little one. However, getting the best should be your priority, and thus to help you with this, we have done this for you.
Best Mystery Books For Kids
After thorough research, we have selected some of the best mystery books for kids. Good thing is that most of these books are also available as free online books for kids.
Sherlock Holmes In The Hound Of The Baskervilles By Jennifer Adams
It's funny how many mystery and storybooks for kids like riffing the Sherlock thing.
This book can be a great option if you want something for your little humans. The book uses various simple words and paring, which help the young minds to read it easily. It is also helpful when it comes to introducing them to words of literature in a simple way. What's even amazing about the book is that it has lots of pictures along with funny things which will maintain the interest of kids.
The Eleventh Hour: A curious Mystery By Graeme Base
Do you want a beautifully illustrated mystery book for kids? If yes, then this is the best option you can get.
On a serious note, the details put into the drawings of this attractive book makes it an appealing option. In the book Horace, the elephant organizes an extravagant costume theme party for celebrating his 11th birthday. But the disaster strikes amid the celebrations – someone eats the lavish feast for their birthday before the start. Now Horace must find who is the culprit for the mischief before the 11th hour. He needs to find which of his friends has done it.
Where's The Big Bad Wolf? By Eileen Christelow
This is one of the best mystery aka storybooks for kids, which you can get if they love animals. In this book, there is a remix tale of a Doggedly detective who needs to find and catch a house-blowing wolf.
The detective needs to catch this puffing-huffing wolf before he eats the 3 little pigs as his dinner. With the help of his own canine's spidey sense and some cows who are vigilant, he will sniff out this wolf before he strikes.
Pigeon P.I By Meg Mclaren
If you have a theory that all pigeons are small cooing spies, then this picture book will certainly not help.
This book reads like its crime noir book or comic. The book tells the story of a plumed private detective/investigator who had come out of his retirement for pursuing a case. He needs to find the culprit of birdnapping. He looks every bit like a pigeon detective could possibly look. The detective in the book also has a fedora that he means business.
Overall this is one of the best mystery books for kids which you can get for your little bird.
The Dot & Jabber Series By Ellen Stoll Walsh
Do you want a series of mystery books for kids? If yes, then this is where your search ends. In this series of books, there are two tiny little mice, Jabber & Dot, who are detectives. They solve different types of mysteries in each of the books.
These two detectives are informative and fun for the little readers as the book will introduce them to science and its wonders. The books help the kids learn scientific things with the help of cute little critters. An even amazing thing about the series of books is that in each book, there is an afterword that includes facts from the book. For example, it includes easily understandable tidbits for the acorns and oak trees.
Betty's Burgled Bakery By Travis Nichols
If you are a mystery books lover, then this will be the most underhanded and dirty crime you will ever come across. Someone stole pastries in the book from Betty's bakery. A bread bandit has cleared all the counters and cupboards of crackers, cornbread, and cake.
To solve this daring crime, the animal detectives from the Gumshoe Zoo get on the case. Overall this is one of the best mystery books for kids, which your little mystery lovers will be intrigued by.
The Mystery Of The Missing Cake By Claudia Boldt
"Today is the perfect day for eating cheese and solving mysteries," thinks Harold while tucked in his warm bed. Though for Harold, every day is a perfect day for eating cheese and solving mysteries. And these are some words to which you can relate with.
Harold, in the book, is a fox who is also a detective. He attends a costume birthday bash thrown by Donkey, who is his friend. But things take a turn when the birthday cake gets stolen during a monster tag game at the party. This is when Harold steps in to save the day and party and starts putting the pieces together to find the culprit of the cake caper.
Overall this book serves as a great lesson on the importance of sharing, honesty, and joys of yummy cakes for the children. All this makes it a great option when you want the best mystery books for kids.
These are some of the best books for kids who love the mystery genre. The good thing about most of these books is that they are available as free books for kids. They, along with being free online books for kids, are also available in audiobooks for kids version if your kid loves audiobooks.
Final Words
There are numerous mystery books for kids which you can get for them if your kid thinks of being the little Sherlock Holmes.
What's amazing about the mystery books is that most of them are informative about various things and carry a lesson for kids.