Newborn Baby Guide: Essential Gear, How-tos, Tips & More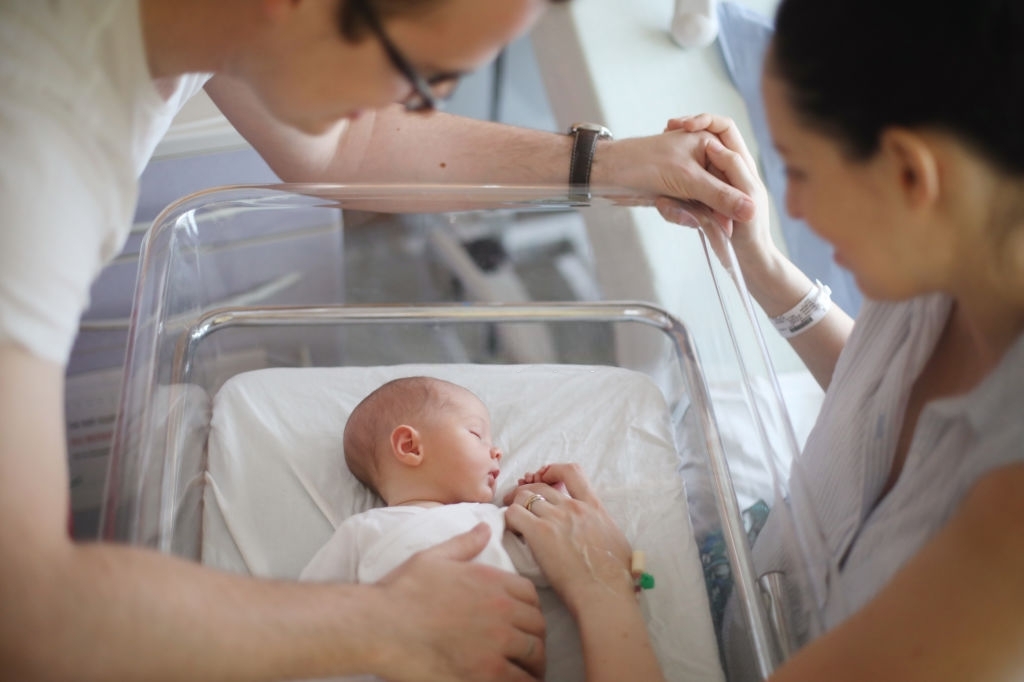 When a newborn baby arrives in this world, you may feel everything so happy and how a god will give you such a precious gift. Those few weeks are like a whirlwind in your life. Still, you are recovering and healing your body after the child's birth. There are so many emotions attached to the newborn baby, and this phase will last for at least two months of the newborn baby's arrival. 
As a mother, you must know that having a newborn baby is a moment of joy, along with many adjustments for the homies. 
You have to introduce the baby to your family members and make the home environment suitable to the newborn baby's needs. 
To keep your infant baby healthy in your home environment, you need to create little changes from the previous routine of your home. But make sure not to go too strict. It will be hard for other members to adjust. Make rules with the flow and gradually, when everyone gets used to them and goes one step further till the infant baby gets used to your home environment. 
This article will talk about newborn essentials and tips to take care of your newborn baby. 
Newborn Essentials You Need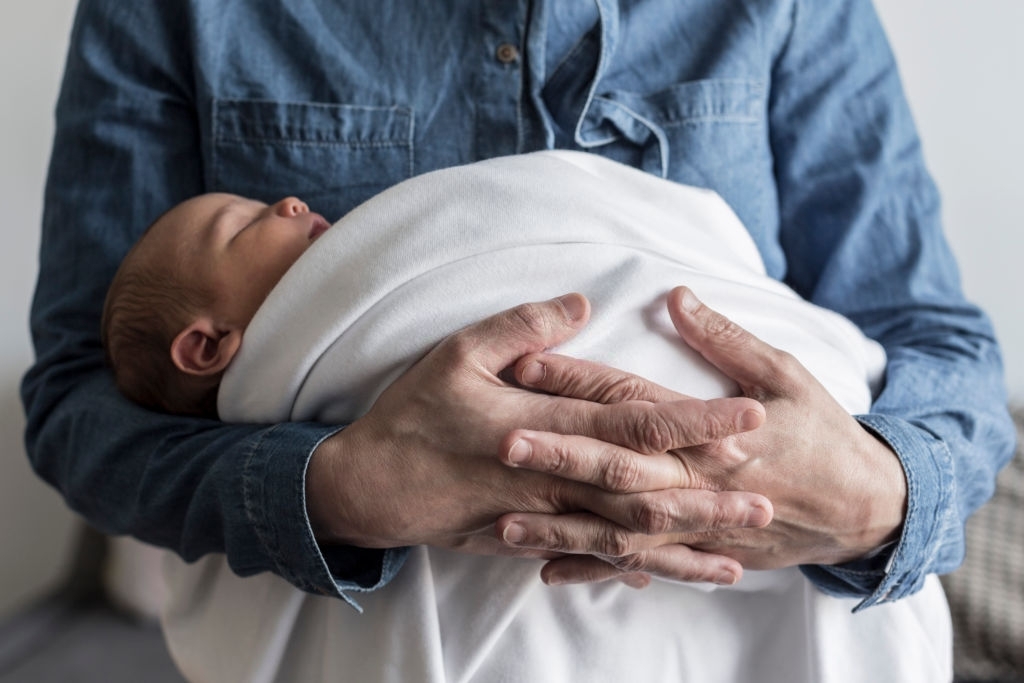 At the time of birth, there are some essential newborn baby items you need in the hospital and when bringing your baby home. These newborn essentials will make the transition of the baby easy and safe. Make sure to check all these items before and remove their packaging. Make yourself familiar with those items, and then use them on your newborn baby. If you find them complicated or unsafe, do not use them and buy other items. All this makes sure that you are ready with all the essentials and take your baby home safely as soon as possible. Here is the list of newborn essentials that you might purchase at the time of the birth of your baby. 
Newborn Essentials For Hospital:
Baby Soft Fabric Hat
Newborn Baby Diapers
Swaddle Blanket
You also need to install the rear-facing car seat while taking your newborn baby home. According to the United States, hospitals do not permit you to take the newborn baby without the rear-facing car seat, still if you are not driving the car to your home from the hospital. 
You also require these below items:
Baby Blanket
Extra Diapers For Newborn Baby
Sterilizing equipment, formulas, and bottles if you are feeding your newborn baby through a bottle.
Soft, cleaned, and comfortable outfit for newborn to take the baby home
You are not required to bring the breast pump to the hospital. If the doctors want you to feed your baby with your breast milk, they will provide access to a hospital-grade breast pump for the time you stay there. 
How To Care For A Newborn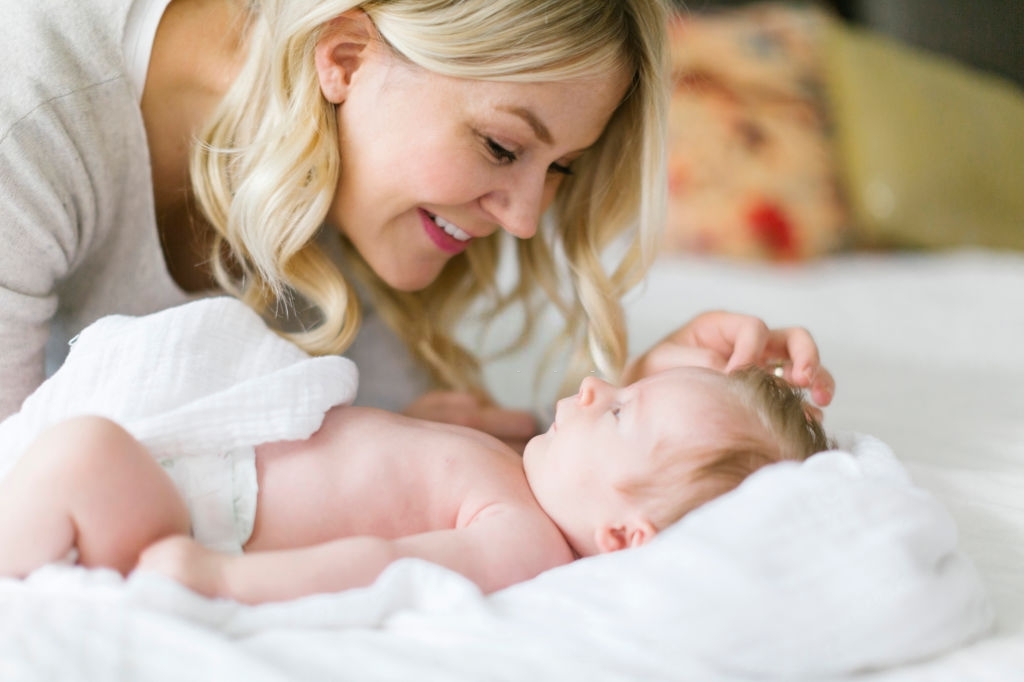 As you have arrived at home with your newborn baby, there are some essentials that you are required to have in your home. As your baby arrives home, you need the following newborn baby stuff daily to take care of a newborn.
Newborn Baby Essentials For Home:
Burp Cloth
Diaper Cream and Wipes, you can purchase different small-size diaper creams and choose better for your baby. Also, use a soft cloth by dipping it in warm water.
Breast Pump, if you want to feed your baby breast milk using the pump or occasionally sterilize the baby bottle. 
Bathtub For Newborn Baby
Bassinet, bedside co-sleeper, or crib ensures a firm and safe sleep surface for your newborn baby.
Wash Cloths and Soft Towels
Newborn baby bottles with so many nipples to check what type of nipple your baby is comfortable in using
How Much A Newborn Babies Sleep
Newborn baby sleep schedules can be unpredictable and hard to set. The parents, especially mothers, need to set their sleeping schedules according to the baby. 
A newborn baby usually sleeps about 8 to 9 hours a day and about 8 to 10 hours at night. But this sleep duration is not the same for all babies. 
Also, some babies get sound sleep during the night starting from the four months. However, some babies do not sleep or have disturbed sleep at night after four months. You may ask your pediatrician about how much you need to feed your newborn baby so that they will grow healthy at night. 
Some parents also ask whether they sleep newborn babies in their room or a separate room. According to AAP or the American Academy of Pediatrics, they recommend that newborn babies sleep in the parent's room for six months of their birth. 
The baby should sleep in their bassinet, bedside co-sleeper, or crib but the same room. This will ensure and prevent SIDS or Sudden Infant Death Syndrome. Also, sleeping your newborn baby in your room makes sure that you check the baby at different times and make it easier to feed them during the night. 
Make sure that your baby's sleeping position should be on the back so that baby's respiration won't get affected. During the night, if you notice your baby turn to sleep on his belly, make sure to turn it on back. Also, do not use blankets, crib bumpers, and pillows for your baby while sleeping; instead, use sleep sacks, pajamas, and swaddles to keep your newborn baby warm. 
How To Feed A Newborn
When the baby is born, you must feed the baby every two and three hours or if the baby cries. For a few days or a week, you need to breastfeed your baby and do not put anything outside in the mouth of the newborn, as your newborn baby cannot digest it. 
It may seem like your baby is not eating as much as milk supply in, don't worry, the colostrum motor produces immediately after the delivery is the only thing your baby needs. At the same time, the baby comes into this world.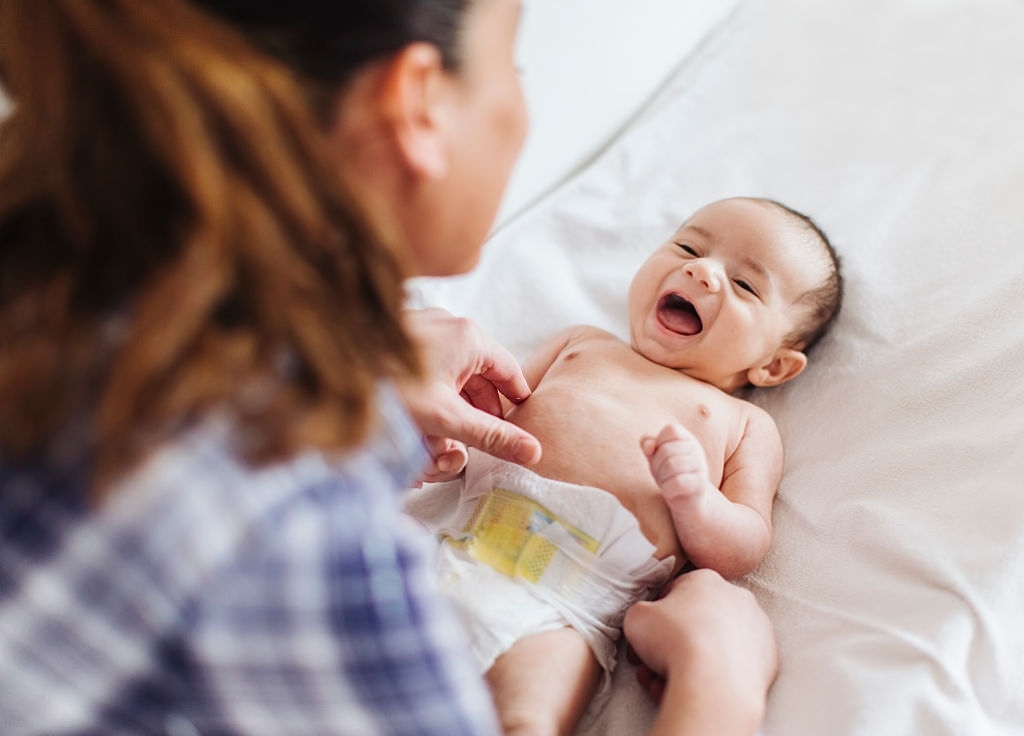 After a week, the newborn baby requires formula-fed about 60-90 ml per feeding. Your newborn baby needs to be fed every 3 to 4 hours for a few weeks. In case your infant baby sleeps longer in the first two weeks, you are required to wake your baby up and feed them with formula feed. 
After one month, you need to feed your baby about 120 ml or 4 ounces per feeding. Now you can also set the schedule, and they also start feeling hungry at a particular time and tell you if they feel hungry by crying. It would help if you fed them in frequent 3 to 4 hours intervals. However, babies' appetite is different, so you can't expect your baby to feel hungry at that particular time interval. 
Newborn Baby Bathe Tips
The first official bath of your baby was held in the hospital. Regardless of the hospital bath, you have to give your newborn baby a sponge bath as soon as you arrive home with your baby. 
To give your baby a nice sponge bath, you need to dip the sponge or soft cotton cloth in lukewarm water. Slightly squeeze the cloth and wipe your newborn baby gently, first head, limbs, and diaper area. A sponge or cloth bath is a safe and gentle way to clean your baby and its umbilical cord. After a few days, the cord will fall off or detach on its own. 
Some Essential Medical Tools You Required At Home For Newborn Baby
It is ideal for keeping a first aid kit for your newborn baby at home, as if any health issues arise, you can use it immediately before the doctor arrives. You should include the following items in your newborn first aid kit:
Nasal Aspirator
Nail Clipper for Newborn
Baby Comb
Medicine dropper
Baby Thermometer
Infant Acetaminophen
Cotton Balls
Nearest Baby doctor contact for emergency
I hope these newborn baby tips will help you take the proper care of your newborn when they arrive in this world. There is nothing much important and higher priority for parents than keeping your newborn baby safe and healthy. For all these, you must keep some essential things at home and make some adjustments for a change. If you are a mom who has also given birth before then, it will be easy for you to take care of your baby and use your previous experience. However, those who are new moms have to take care of so many things, newborns and themselves. Even it is important for mom to stay healthy, if she gets sick, there are chances that her newborn baby will also get infected. As a newborn baby mom, you are required to keep yourself healthy and clean your hands every time you touch your baby. Also, you must make sure not to touch the baby with your hands for about the first few weeks, especially.