Best New Puppy Essentials For Your New Member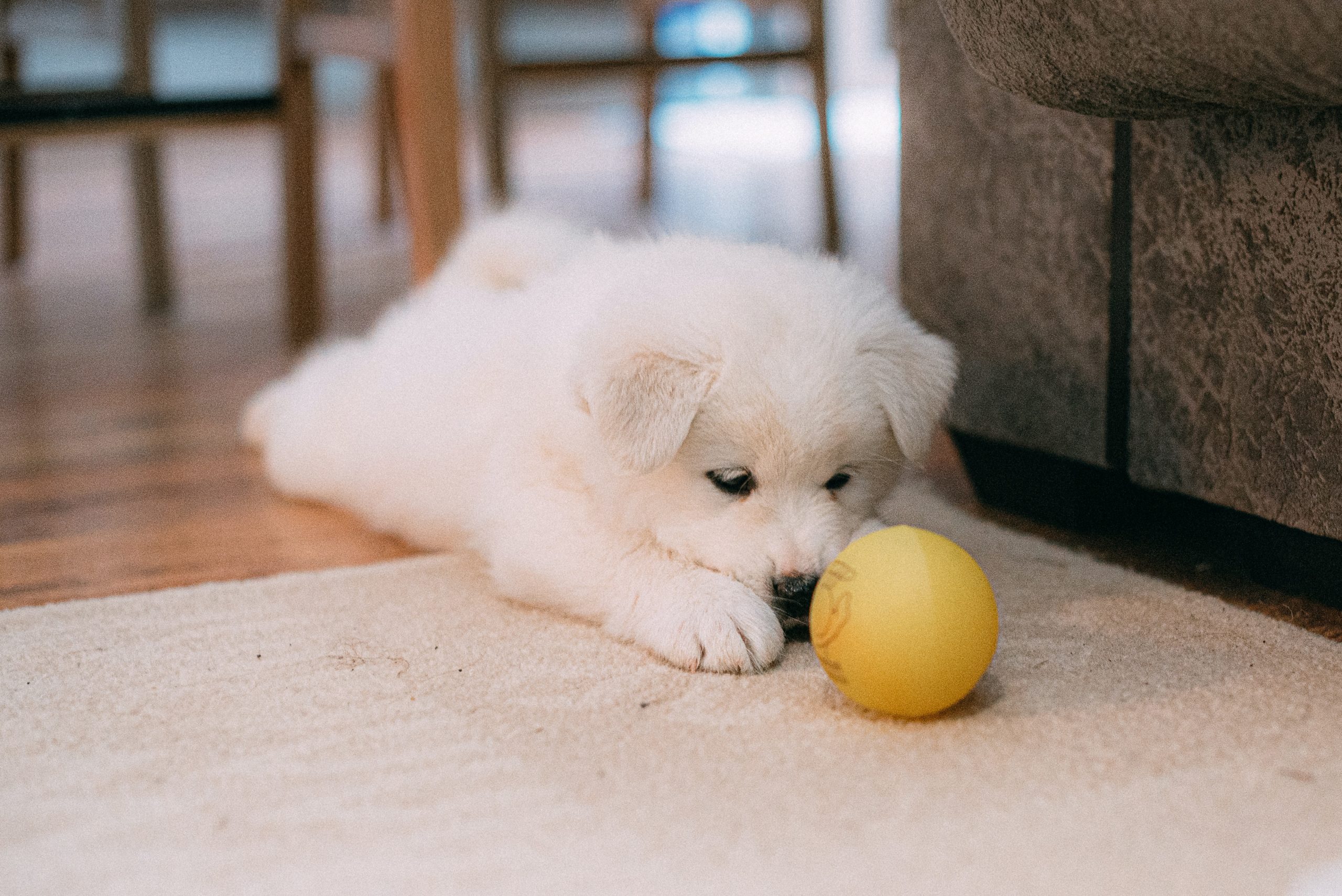 Bringing a new pet home, especially if it is a puppy, is super exciting and can also be a little nerve-wracking at times. In the heat of excitement, you double-check that your new family member has everything they need to feel happy and loved. There are many different new puppy essentials that are a must-buy for a new four-legged member.
To help you out here, we have listed the best puppy and pet essentials that will not cut a hole in your pocket.
Best New Puppy Essentials:
Blueberry Dog Collars
One of the first new puppy essentials is a dog collar, and there are so many different brands out there. The blueberry pet essential dog collars are a great pick for the new puppy.
It comes in different sizes to fit every dog and has adjustable collar features to alter the length as your puppy grows. These puppy collars are easy on the pocket and come in various patterns and colors, and are made of nylon fabric with a metal D ring and plastic buckle to attach tags.
This collar has nothing fancy but will get the job done for you certainly.
Dutchy Brand Pets Lovers Club Dog Leash
Another important new puppy or pet essential is a dog leash. The Duchy Brand nylon leash is a heavy-duty option that is worth the purchase. It comes in various sizes upto 6 feet long and is designed for poppies and small-sized dogs in one layer of nylon fabric.
It comes in other options with two-layer construction for larger dogs, which is highly durable and chews resistant.
The leash is available in various colors with a 360-degree swiveling snap clip which can be attached to the dog's harness. Also, the leash handle is padded with foam and fabric to keep your hand protected.
Read More- Best Self-Cleaning Cat Litter Box To Buy
Frisco Stainless Steel Bowl
Every puppy needs to eat and drink, meaning a food bowl is another important pet or dog essentials. Frisco Stainless steel bowl set is durable and easy to clean. It can hold up to 4.75 cups of water and comes with a wide rubber base to prevent tipping. This makes the bowl grip the ground.
The food bowls are made of durable steel material, which is rust and stain-resistant. The metal part has an attractive polish finish which means you can run it in the dishwasher when it gets dirty without worrying about its maintenance. 
GoTags Stainless Steel Pet ID Tag
If your puppy escapes easily, then one of the most important new puppy essentials is an ID tag. This tag will make sure you never lose your puppy if he escapes out of the door. The GoTags come with Personalized ID tags in an affordable range and are also available in different shapes and sizes like heart, bone, star, and many more.
The ID tags are personalized on each side, and most people choose to write their name on the front side and the contact information on the backside.
On both sides, you can put up to four lines of text which are laser engraved, so it does not wear off. The tag is made of stainless steel and features a ring that is easy to attach to a dog collar.
Kurgo Tru-Fit Smart Dog Walking Harness
Harnesses are another important dog or pet essentials that makes training a lot easier. This Kurgo harness comes with five adjustable points, which means that it will be useful even when your puppy grows older.
Dog trainers recommend using a harness that features a loop in front and back like this harness. The padded chest of this harness makes it super comfortable for your puppy. It has durable hardware and fabric which will not wear out any time soon.
The Kurgo Tru-Fit comes in different sizes. The x-small is suitable for puppies with a chest size between 12-18 inches and a neck of 9-13 inches.
Best Friends by Sheri Donut Dog Bed
Puppies spend most of their time sleeping and making sure they get a comfy sleep bed is a must-have essential. This Donut Cuddler in Shag fur is a great pick. This pet bed is highly popular among pet owners, and you will know soon why. The dog has a round shape with high edges. It is covered in soft shag fur, which makes it super cozy.
The donut dog bed is available in many different colors and sizes with soft filling, which makes it welcoming and plush for your puppy. You can easily machine wash these beds and dry them if dirty. What we like most about these beds is that they are easy to maintain.
KONG Puppy Dog Toy
There will be a time when you will notice your puppy is busy doing something in a corner for so many hours. Chances are, they will be playing with their favorite toy. To give them a happy time, KONG toys are the best option in the market. These rubber toys are shaped uniquely like a snowman with a hollow interior where you can stuff treats and even peanut butter for your dogs to let them work for their food.
KING is a popular puppy toy brand. The toys have a soft feel which helps in soothing teething puppies. It is firm enough so that the puppy does not rip up the toy.
The toys are available in various sizes to cater to different dog breeds. You can even use them like a ball. The shape of the toy is such that it bounces in unexpected ways to keep your dog entertained.
Burt's Bees Puppy 2-in-1 Shampoo
One of the most important pet essentials is shampoo. This puppy 2-in-1 shampoo from Burt's Bees is our favorite. Keep it handy always, and you can thank us later. This is shampoo and conditioner in one bottle and is made of natural ingredients like Linseed oil and buttermilk, so it is gentle on puppy's skin and fur.
The shampoo maintains the pH balance to prevent dryness or itching and is free of any harmful ingredients like colorants or sulfates. It is well suited for puppies of all ages. Your dog will smell fresh all day long while nourishing its hair and skin. 
Read More- Best Pet Insurance Companies For Dogs and Cats
Earth Rated Dog Poop Bags
Another important new puppy essential is dog poop bags. Even if you own a big backyard, having a pop bag always comes in handy. The Earth Rated dog poop bags are a popular pick among pet parents because they are thick, leakproof, and strong. One roll contains 15 bags, and you have options to pick from scented and unscented versions to contain the odor. The best thing is that these bags are recyclable and are very easy to open.
What to Consider When Shopping for a New Puppy Essentials
Growth
Items like harnesses and collars need to have a snug fit to ensure your pet's safety so you do not end up buying new puppies that will outgrow them in some time. Other items like bed crates can be bought, assuming how big your dog will be when he/she grows up.
Breed
Always consider what breed your dog is when shopping for a new puppy. Some dogs have extra energy or long coats, which may require specialized products. If you have a rescue puppy, consider getting a DNA test done to learn more about your dog.
Budget
Last but not least, the important new puppy essentials buying consideration is the budget. It is very easy to overshop when you enter a pet store. However, you do not need to spend a fortune to have a healthy and happy dog. Always make a budget before you step into the store. Make a list of all the affordable products.