Best Retractable Dog Gate For Indoors and Outdoors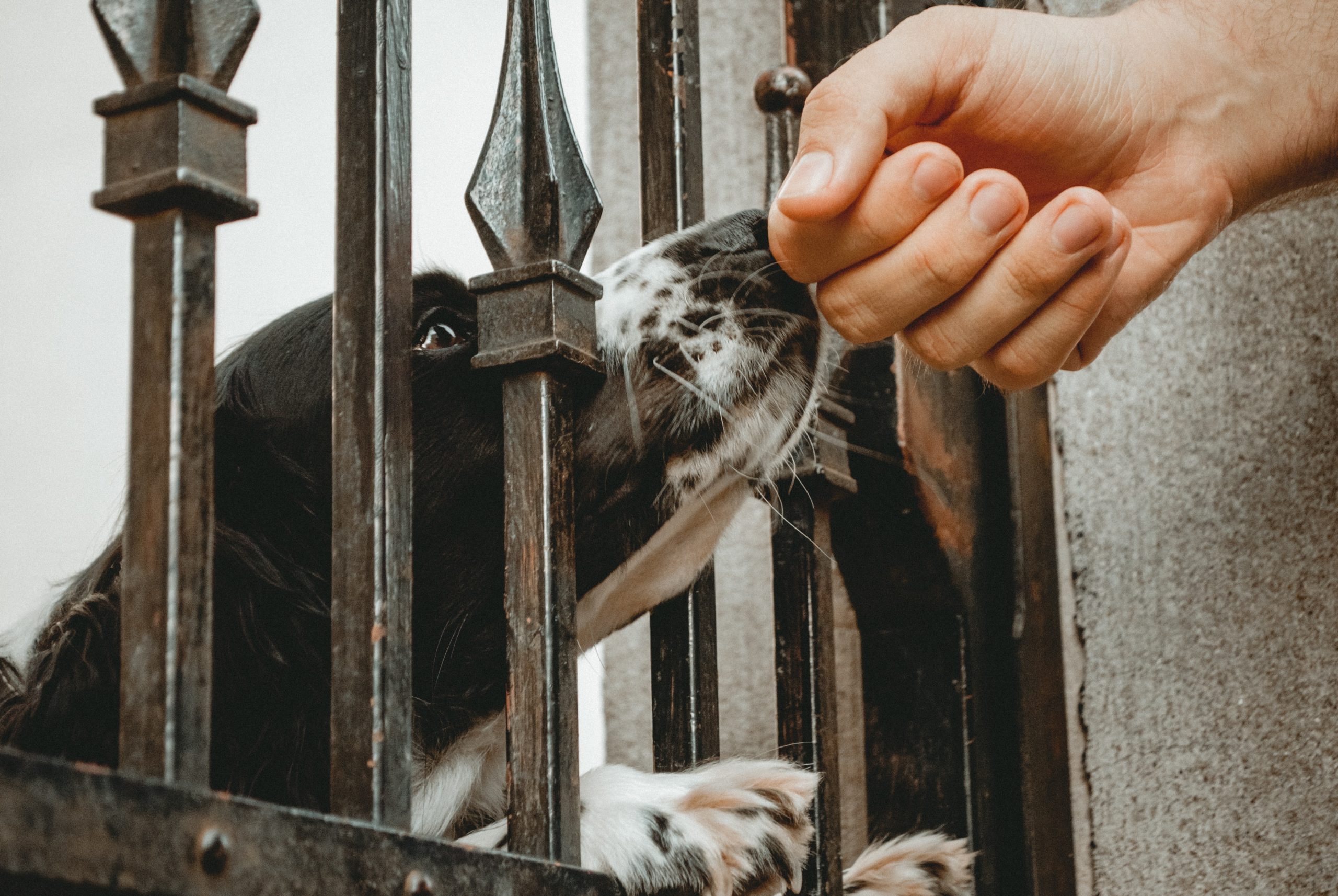 A dog gate is a pretty useful tool for pet parents, whether to keep dogs away from danger or confined in a certain area when you have kids around. There are so many options when it comes to buying the best dog gates. Out of all types, a retractable dog gate is the most versatile.
Before you go shopping, have these questions in mind?
How tall does the pet gate need to be to prevent your pooch from stepping out?
Do you want the gate to be expandable or permanent?
Do you need the dog gate to be made of certain materials?
What is your budget?
Now that you have answered all these questions, let's take a look at some of the common types of dog gates.
Types of Dog Gates
Here are some of the most common dog gates that you should consider.
Freestanding Dog Gates: a freestanding gate stays put on its own and can be moved from one place to another. These come in different sizes and can be easily customized to fit certain spaces.
Hinged Dog Gates: a hinged gate stands on its own and is linked to creating a playpen if you want. These are often foldable, which makes them great to travel with and keep in small storage space.
Adjustable Tension Gate: These types are used mostly in doorways as a temporary barrier. It is super easy to install them; however, some models may take more time than the others to take down or put up.
Walk-Through Dog Gates: if you are looking for a permanent dog gate, then these are the best options. A walk-through gate can be hinged, tensioned, or even freestanding with walk-through doors for added convenience.
Best Retractable Dog Gate
The best dog gates to suit your house depends on your pet's temperament and size and the intended location where you will use the gate.
Midwest Steel Pet Gate
If you want a gate to keep your dog out of a certain place, then do not spend even a single penny on flimsy gates. MidWest Steel is a sturdy and well-constructed pet gate made of tubular steel and is available in textured or white graphic color.
This gate is 100% chew proof and is the best retractable pet gate you will find. It can expand from 29.5 to 38 inches and can easily fit into most doorways. MidWest steel gate comes with a convenient walk-through door that is easy to operate and launches security keeping your dog confined where you want.
Richell Freestanding Dog Gate
Another sturdy retractable pet gate is from Richell. This is a freestanding gate and is both attractive and functional. It is made of black metal and hardwood frame fencing. The side panel features a rubber foot that keeps the gate in place, allowing it to stand and stay put.
This dog gate can stretch upto 39.8 inches- 71.3 inches. However, the height of this gate is suitable for small-sized dogs weighing 20 pounds or less. It is easy to fold and travel along.
Regalo Home Accents Extra Tall Dog Gate
If you are looking for an attractive dog gate with durable construction, then you will not go wrong with the Regalo Walk-Through Dog gate. This is made of sturdy hardwood and steel material without any requirement of assembly. It goes up easily and stays in place using four pressure-mounted springs.
It can be easily adjusted in different types of doorways as it can expand between 30 to 42 inches. The door opens easily using a latch and secures, allowing you to pass without moving the barrier.
Carlson Pet Products Extra-Tall Gate
Another favorite retractable dog or pet gate is from Carlson. This is suitable if you have a very large-sized dog breed, who jumps over average-sized pet gates. Carlson Extra-Tall dog gate is super easy to install and fits in doorways of 26-38 inches, and has a height of 32 inches. It features pressure mounts that lock the gate into place and also has one smaller gate in the corner to let through small pets. This gate is perfect for both cats and dogs.
Poland Wooden Freestanding Dog Gate
For some dogs, putting a visible barrier, even small, works like a charm. If you want a sturdy freestanding dog gate, then Pawland Wooden Free Standing is one of the best dog gates out there. It is tall enough to prevent puppies from crossing and small dogs to keep them in their place with you easily stepping over.
This dog gate features a folding design that easily fits a lot of different types of openings. It also comes with a wooden finish and anon-slip rubber feet, which keeps your feet protected. You can simply unfold the gate to set it and then fold it back to keep it in storage.
Evenflo Tall Pressure-Mount Wooden Dog Gate
When you are looking for a quick-to-throw doorway gate to keep your pet out, Evenflo makes a perfect choice. You can find tons of heavy-duty dog gates in the market, but they come with a hefty price.
However, this Evenflo pressure-mounted wooden dog gate is simple to use and affordable too. You can easily install, move and resize this retractable pet gate and even section off different parts if required.
KidCo Command Pressure-Mounted Pet Gate
KidCo is another affordable retractable dog gate option with pressure mounts. This barrier is made with heavy-duty steel. It can easily fit in standard-size doorways and extend from 29 to 31.5 inches and stand 29.5 inches high to prevent dogs from jumping over.
KidCo dog gate also comes with a handy step-through door to get through easily when needed. You just need to press the release button slowly and lift the handle. This heavy-duty steel dog gate comes with a non-toxic finish.
Carlson Pet Products Flexi Extra Tall Dog Gate
If you have a wide and oddly shaped opening that needs to be covered with a dog gate, then Carlson has your back. This dog gate is the solution when your standard-sized dogs cannot work.
It is an accordion-style retractable dog gate with an all-steel construction. The gate is 38 inches high and can extend upto 76 inches wide. You can easily mount this on your wall, and the best thing is that it comes with a small door at the bottom, which allows small pets to easily pass through while keeping the dog confined.
Paws & Pals Heavy Duty Gate
If you need the best portable dog gates with sturdy options and a convenient walk-through door, the Paws & Pals is what you are missing out on. It is made of durable stainless steel creating a sturdy perimeter that is easy to set and even disassemble. You can easily create a chill one for your dog at home and even when you are traveling.
Final Words:
Choosing the best dog gates over crates will give higher freedom to your dog while keeping him safe and confined without needing your supervision at all times. However, finding the perfect retractable dog gate is just half the task. No matter how well-mannered your dog is, it will get bored in a few hours when alone and can get a little destructive.
Keeping the dogs busy while confining them in a place is the best combination ever. These dog gates come with playpens to keep them entertained and stimulate their brain when bored.