Best Horrifying, Non-Agonizing, Fun Loving, And Scary Movies For kids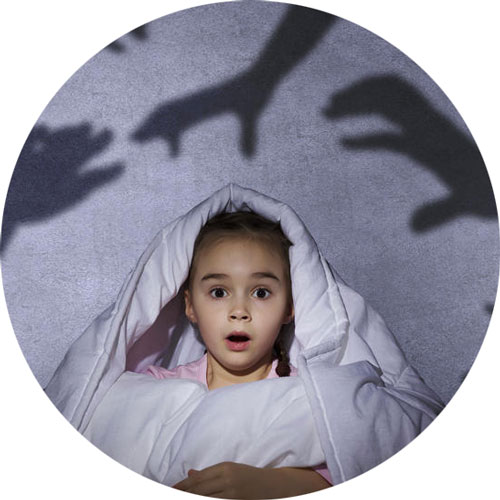 Some of the scary movies for kids will surely give them goosebumps for a while, but not for a lifetime.
Just imagine that it is a snowy Saturday night. You and your best friend are inside a blanket watching a romantic cartoon movie with popcorns and coke. Not exciting much, right? Now imagine the same scenario with a horror movie. Well, it gave you goosebumps, right? But wait, a horror movie? I know you might be wondering which is the best scary movie for kids? 
If you want the answer, you have to follow some simple steps: if you are reading it on the phone, then drag your screen upwards and if you are using a laptop or pc, then scroll down with a mouse. The following article consists of some of the best horror movies for kids, which may give them goosebumps but will not make them feel traumatized.
The Addams Family
It is a perfect choice for kids who are in love with cartoon movies and want to start watching horror movies. Whether you want to watch it with a friend or alone, it always feels good to watch it. It may scare you but will also provide enough amount of humor to you and your face both. It has some of the most remarkable cartoon characters.
Either download it or borrow it from your friend. Watching it will never be a waste of time for you. It is the best scary movie to start with.
Goosebumps
You may get an idea from the name of this movie. It is among the most popular and scary movies for kids. The name of the movie tells it all, it will give you some goosebumps for sure. But, it doesn't mean that it will leave you scarred for life. It includes ghouls, werewolf puppies, and even some living dummies. Activities that go on in the whole movie make the viewers quite curious about what's next.
Leaving this movie can be a regret for you in the future. Therefore, watch it at any cost as soon as you read this.
Frankenweenie
It was released in 2012, and the director of the movie is Tim Burton. Now you may get an idea of how impactful and impressive this movie is. Tim is the master of creating kid horror films. In this movie, he has done the same thing. You will not feel too scared because of the black and white stop motion in the movie. It is among the best scary movies for kids.
Paranorman
It is a great stop motion animated movie. The movie revolves around a boy who has the capability of talking to dead people. Well, it may sound like it is nonsense; a person cannot talk to dead ones. It is beyond science and everything to know about these things, but still, it feels quite interesting when we listen to such stories from our grandmother. Therefore, watch it once, and you will never miss this movie when on television.
The plot of the movie is exceptionally great and impressive. Watching it will surely make your day. It is among the best mystery movies for kids.
Monster House
You may have seen several movies on a particular plot of a ghost, disturbing the people who want to live inside the house. Let me tell you that this movie is quite different from all those. It is directed by Gil Kenan, one of the most famous directors of all time in the stop motion industry. Kids living nearby plan to remove the ghost by their super tricks in the movie. Go for it if you want to start with horror.
The Corpse Bride
Tim Burton and his creativity have the next level when it comes to stopping motion movies. It is also directed and created by Tim Burton. The story's plot holds that a groom accidentally marries a corpse, and he also travels to the Land of the Dead with her. Soon he gets a motive for traveling inside that land, and therefore he travels.
If you are looking for a scary movie for kids to watch, then it is a perfect option. It has emotions, horror, sarcasm, love, etiquettes, and last but not least, drama. Watch it and improve your movie list.
The Haunted Mission
Before writing about the movie, I hope that its name might have enabled you to figure out the scariness inside it. It is based on a classic Disneyland ride. It has all those things that you crave in a haunted movie. The star of the movie Eddie Murphy has revealed that it is one the best movies he has been a part of. However, Eddie's presence has made it quite clear that it is more of humor than being a horror film.
Beetlejuice
It has a bundle of comedy and scary scenes, which are enough to make it an entertaining piece to watch. It is not a normal haunted house movie, instead an adventurous one. You will stick to the screen once you have played it. Kids mostly love it from the bottom of their hearts. The characters inside this movie are a treat to watch.
In this movie, some ghosts want a family to leave their house. They even get a demon to help them in throwing the family out of their house.
Return To Oz
It is one of the most popular scary movies for kids of all time. You might have played its game on google play as the return of OZ. If you want to start with something different and new, then it is the one you should go with. Saying that it is one of the "best jump scare movies" would not be wrong at all.
Ghostbusters
You might have heard about the nightmares; what if the nightmares come true? Yes it sounds dynamic and furious. In this movie, you will get to know some of the people who kill ghosts. It is quite humorous and scary. If you are looking forward to watching movies of the horror genre, then it is what you are searching for. 
However, if you want you can make your child go for some of the best series to watch on Netflix.
The Twilight Zone
The movie is not only impressive because of its story plot, but also because of its director's list who made it a perfect one. Steven Spielberg, Joe Dante, and John Landis are the directors of the movie. It is a perfect scary movie for teens. Its episodes are quite famous in public too. Just get them and play it on the player, enjoy it with popcorn, and enjoy every inch of this horror movie. You will reach the twilight zone by yourself.
The Dark Crystal
It is among the best monster movies for kids. Some kids may even resist watching it because of its poster but judging a book by its cover is never the right choice. Therefore,get your hands on this movie and make sure to watch it . From the beginning till the end, you will not even think of getting your eyes away from the screen. It is among the best scary movies for kids.
Final Words
There are various scary movies for kids. Choosing one can be a difficult task. Some of the horror or monster movies for kids are also quite loved by the audience. Horror movies may even lead to creating trauma in the minds of the kids. Therefore, it is important to watch a correct and quite adventurous movie. Movies even create a broad mindset of the child and also make them understand things.
I hope you liked this article, for more such articles stay connected to us. And, don't forget to drop your review in the comment section.