Shadow and Bones Season 2 Release Date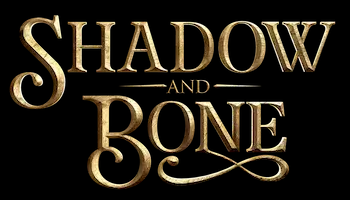 Shadow and bones season 2 is officially announced to be renewed by Netflix. We can expect the return of this amazing show much sooner than expected.
The series is based on the novel Shadow and Bones by Leigh Bardugo's Grishaverse, which received a positive response from critics and fans.
Now we have the confirmation for Shadow and Bones season 2 by Netflix, thE streaming giant.
The popularity of the series paired with the remaining source means there is so much more story to tell in Shadow and Bones. There have been suggestions that Netflix wants to make at least four seasons of the show. Even if we do not get that, we can be assured of the second season's release.
Here is everything that we know about Shadow and Bones season 2
Shadow and Bones season 2 Release Date:
Shadow and Bones season 2 is officially renewed. Netflix officially confirmed the news about Shadow and Bones season 2 release date on June 7 in the Geeked Week. Eric Heisserer, the showrunner, said that he is honored to return back to continue the story.
Unfortunately, the wait for Shadow and Bones season 2 will be quite long. The first season of the show was a huge production and was filmed in Budapest, Hungary. The shoot was logistically complicated even before the global pandemic slowed down everything.
We can hope for Shadow and Bones season 2 release date to be anytime around late 2022 or early 2023.
Spoilers for the end of Shadow and Bone season 1
Season 1 ends with all heroes Mal, Alina, Inej, Kaz, Zoya, and Jesper escaping from the Fold, with General Kirigan being left dead. Later the group separates with Inej, Kaz, and Jesper going to deal with enemies who wish to see their heads off to capture the Sun Summoner.
Mal and Alina sail off to faraway land, where they hide from people who are after them to hunt and are searching for allies. Alina trains her powers until she becomes strong enough to destroy the Fold.
Shadow and Bones season 1 is a faithful adaptation of the book of the same name. So most likely, the second season of the show will cover the second book of the series "Siege and Storm."
Is There a Shadow and Bone season 2 trailer?
No, there is no Shadow and Bone trailer for season 2. We can expect a trailer soon after the official date for the launch is announced.
We will update this page once we receive more information.