Mainstream Spotlight Temple Jewellery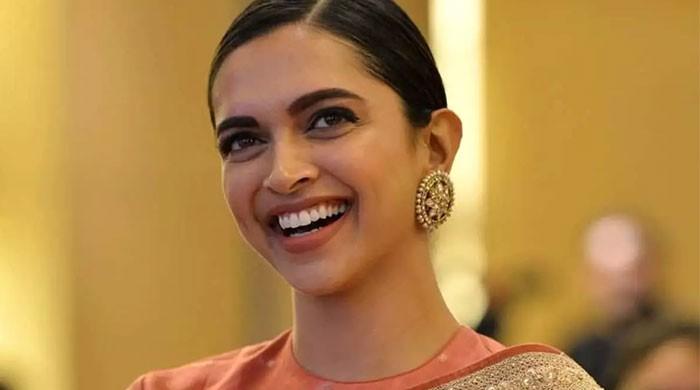 Nowadays, many celebrities are seen wearing temple jewelry for weddings and special events like; as we noticed in the marriage of Deepika Padukone and Ranveer Singh, the gorgeous celebrity Deepika Padukone was wearing a temple jewelry set. Not only Deepika but Vidya Balan was also seen wearing the temple jewelry at her wedding. Not only this, these mainstream spotlight temple jewelry can be found in wedding albums of many other celebrities.
Before moving on to the ways to wear temple jewelry, let's know a little bit about what a temple jewelry set is. Temple jewelry is basically the handmade jewelry of silver or gold, without any gemstones or diamonds. Many artists take the inspiration of temple jewelry from the temples of south India as the sculptures, illustrations, and carving at the south Indian temples are extremely unique and beautiful. The detailed work on the jewelry piece is proof of the craftsman's intricacy.
Due to their unique and extremely beautiful design, the demand for these temple jewelry sets is increasing rapidly. The starting price of basic temple jewelry is 37.5k. These temple jewelry designs can be custom-made and can be bought from online stores also.
The temple jewelry originated from south India has become very popular due to its nostalgic and traditional style. The designs are mostly inspired by appearances of gods, goddesses, dancing sculptures, etc.
Read more- Trending Blouse Designs For Indian Weddings
Temple Jewelry Origin
Temple jewelry is said to have originated in the 9th century AD during the Chola and Pandya dynasties. With continuous evolution, temple jewelry started becoming an essential heirloom in every woman's collection. Earlier, these beautiful jewelry pieces were an essential part of south Indian bride's jewelry, yet due to their excessive beauty, temple jewelry has gained a lot of popularity all over India.
Earlier temple jewelry was crafted out of donated gold and other metals. In contrast, nowadays, these jewelry pieces come in gold and silver along with precious stones and gems embedded in them.
Why wear temple jewelry?
Because it's the most artful jewelry piece, Temple jewelry symbolizes ancient art. That is why they add a cultural heritage look to your style. Temple jewelry is inspired by depictions of gods, goddesses, dancing sculptures, deities, etc.
Different religions have different beliefs for the artful depictions of those ancient art pieces in temple jewelry. For example, temple jewelry with a depiction of goddess Lakshmi is considered to bring good luck and charm in a newlywed couple's life if worn at the wedding.
Along with cultural significance, these temple jewelry pieces invoke a sense of divine presence in your life as it adds a traditional look to your contemporary style.
These jewelry pieces come in different designs. Various options like anklets, necklaces, bangles, hair accessories, waist belts, etc., are available in the market to choose from.
Due to its heavy demand, this temple jewellery is a great investment for the owners. It not only adds glamour but also symbolizes your status, as not everybody can afford these jewelry items due to their higher price.
Inspiration from Bollywood
If you are looking for celebrity styling tips, then look at the pictures and videos of Ranveer Singh and Deepika Padukone's Konkani wedding ceremony. In their wedding, Deepika dressed like a blushing bride with crisp kanjeevaram silk layers with the set of temple jewelry including choker, jhumkas, stacked kadas, rings, and matha Patti by The Sabyasachi, just like the south Indian brides.
Also, these jewelry pieces can be found in the pictures of the first-anniversary celebration of the famous actress vidya Balan where she wore traditional kasu mala layered over a longer necklace with goddess motion each by gehna jewelry, along with a red silk saree.
Recently Kareena Kapoor was also noticed wearing a fabulous ruby studded gold temple necklace. The list doesn't end here. So, if you are looking to buy temple jewelry online, then check out the famous celebrity looks and styles in those temple jewelry pieces.
How to style temple jewelry
For different occasions, it's important to style your jewelry pieces accordingly to look your best.
Below we have mentioned different ways you can carry your temple jewelry on different occasions.
Wedding:
At your wedding, you can get the proper south Indian bride look with these temple jewelry pieces, including everything from hair accessories to toe-rings.
However, for family weddings, you can carry heavy temple jewelry with a simple saree.
Indo – western Looks
Wearing something western can never prohibit you from carrying traditional jewelry pieces. With these temple jewelry pieces, you can add a touch of Indian look to your western style.
You may carry light temple earrings, rings, or small pendants with your western clothes.
Formal Meetups
For formal meetups, you can wear a small pendant or a chain along with a white kurta or dress to make an impression.
Must have temple jewelry pieces
Though one can never have enough jewelry, yet below-mentioned temple jewelry pieces will make your collection more creative. These ornaments can be styled differently based on the occasion. A few of the most famous temple jewelry pieces, which are a must-have for every women's collection, are:
The temple motif design, by Mahesh notandass
Dual finger ring by ANMOL
Kada, by sunita shekhawat
Full temple jewelry set by Anmol
Necklace, by reliance jewels
Earrings, by aisshpra gems and jewels
Full temple jewelry, by dhanvi diamonds
Necklace, by harit Zaveri jewellers
Temple jewelry set, by pp jewellers, Karol bagh
Kada, gehna jewellers
Read more- Zayn Malik And His Unique Dressing Style
Final words:
Temple jewelry is an ethnic jewelry that is considered as a precious art form, proving the intricacy of Indian craftsmanship. One thing that makes temple jewelry unique is the cultural value and sentiments associated with it.
From becoming an essential ornament for a south Indian bride to becoming the mainstream spotlight, temple jewelry has evolved over a long period of time. To add a statement to your looks, you can carry these beautifully crafted temple jewelry sets.
You may buy these temple jewelry online or at any jeweler's shop. Along with adding a charm to your ornament collection, these temple jewelry sets are a great investment also due to their high demand.
With the touch of ancient art, the temple jewelry is a must have for every woman, so what are you waiting for?