Tips Before Your First Yoga Class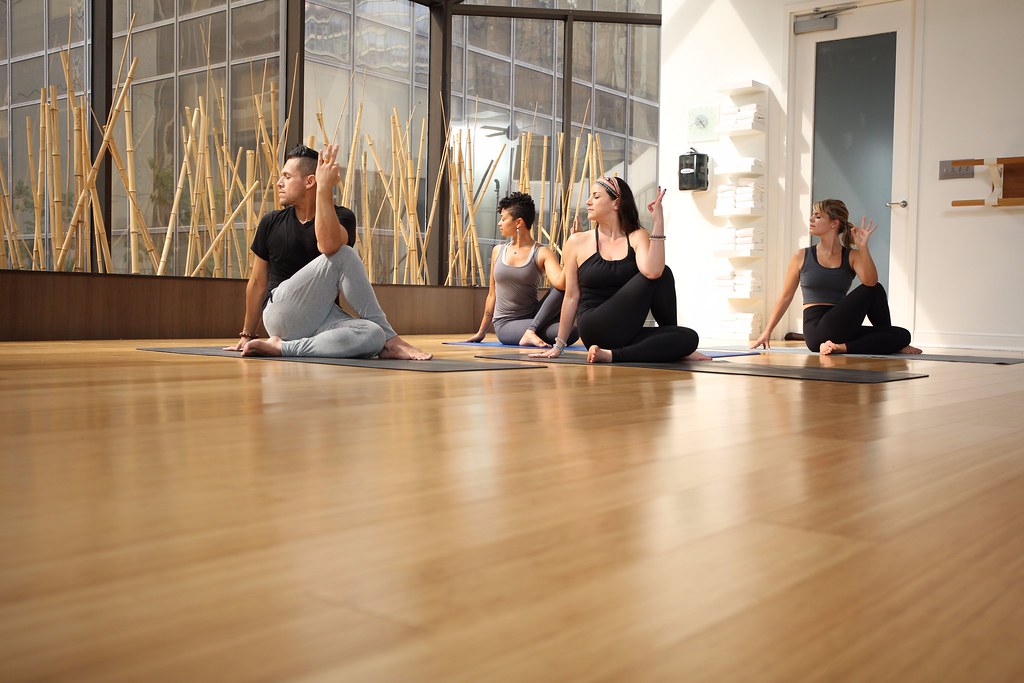 If you plan to join a yoga class, trust me, it is one of the best decisions. Yoga incorporates breathing exercises, poses, and meditation to encourage relaxation while reducing stress. Practicing yoga has varied benefits associated with physical and mental health. If you are brand new to yoga, you are likely to have a wide range of questions regarding what to wear and how to prepare yourself for your yoga classes. Here is an article with tips to help you with your first yoga class. 
Video vs. Studio
It is always a good idea to opt for a studio if you are new to yoga. Instructors provide you with personalized feedback and offer suggestions for modifications of poses, which help you improve your poses. If you opt for video classes, you would not be able to improve your poses and not receive any feedback regarding modifications. Studio classes are costly compared to video-based platforms, but they are worth it. Studio classes cost around $25 to $30 per session; however, it is worth the expense when you are just starting. 
If there is no yoga studio near your home or the time of classes is not suitable for you, then it is better to opt for a video-based solution. However, it would help if you kept in mind that you should opt for videos designed especially for beginners. Instructions in such videos are clear, safe, and organized with appropriate verbal cues for required modifications. 
What to Wear
You might think that you would require a designer yoga dress for your first yoga class, but trust me, that's not the right choice. You would wear dresses that you already have in your hand for your beginning yoga classes. It would be best if you tried to keep things simple as much as possible. Below are some tips regarding what to wear for your first yoga class. 
Pants
When you think of yoga, the first thing that comes to mind is yoga pants. We all love stylish yoga pants, but you need to understand that style is not everything; you should also care for comfort. Yoga pants are available in different styles; however, you do not have to purchase any special pair. You can opt for any comfortable exercise shorts or pants. You should make sure to avoid pants that do not stretch. 
After a few classes, you will be able to figure out whether you need yoga pants that are longer, shorter, or high-waisted. Once you figure out which type of yoga pants you want, you can go shopping. You can choose big brands, or you can buy from specialty retailers. It's all up to you; keep in mind that the pants you buy should be comfortable and stretchable. 
Shoes
Yoga is often done barefoot. If you see people wearing some shoes or socks, that might be due to medical conditions or injuries. It is best not to wear shoes while practicing yoga. If you do not feel comfortable taking off your shoes in front of strangers, you can opt for wearing socks. There are special socks for yoga that have non-slip grips. These socks can easily grab the mat, which prevents you from slipping around. 
Tops
A shirt with a little bit of fitting would be suitable for yoga. It would help if you did not opt to wear loose-fitting shirts or big-baggy t-shirts as they slide down whenever you bend over. Keep in mind that you will have to do many bending over while practicing yoga. Many people wear sleeveless tops to allow free movement in the shoulders and arms. You can wear any brain which you feel comfortable with while exercising. 
Hot Yoga
If you plan to do Bikram or hot yoga, there are specific considerations. In hot yoga, classes are conducted in a hot room, so it would be better to opt for shorts or moisture-wicking apparel as they facilitate practice. You should avoid wearing long tops, pants, or cotton apparel as they trap sweat and keep the heat closer to your body. 
What to Carry to the Class
The first and the most important thing you would require for your first class is an open mind and a positive attitude. There is a wide range of fun accessories that you can add to your classes over time. But, initially, you should keep things simple and easy. 
Mat
If you are going to the yoga class for the first time, you do not have to worry about carrying a mat. Most yoga studios rent mats at an affordable price, like a dollar or two. Once you start going to the class or practicing yoga at home, it would be better to buy your mat. You might think that it would be better to buy a low-cost from a nearby retailer, but if you are serious about yoga, it is always good to invest in a top-notch mat.
A good yoga mat offers long-term durability and good traction. There is a wide range of options available in the market. You can expect to pay around $60 to $120 for a good yoga mat. 
Towel
If you sweat a lot, it would be good to keep a towel with you. You can carry a hand towel to the class. 
Water Bottle
If you plan to go to hot yoga, keep a water bottle with you. In the case of other yogas, you can wait for the class to end to get a drink.
Props
If you are not planning to practice yoga at home, you do not need to carry any props. Yoga studios render required props like straps, blocks, and blankets. In addition to this, your instructor will tell you about the props that you would require for each class. However, if she does not tell you about the prop, you can opt for a strap if you need help correcting your pose. 
How to Prepare
Yoga not only renders benefits for physical health but also helps in improving mental health. The best part about yoga is that it does not require much other than your body. It is easy to prepare for yoga; however, if you are new to the world of yoga, then you can go a little early to the class to adjust to the environment. It is always good to introduce yourself to the instructor before starting the class. Below mentioned are some tips that you should keep in mind. 
Do Not Consume Heavy Meals Before Class
You should avoid eating heavy meals before you do yoga. Everything will get churned up once you start moving if you eat heavy food. In addition to this, you might feel sick if your stomach is full. You can consume light snacks an hour to two hours before the class. 
Get an Idea of Beginner-Friendly Poses
When you are new to yoga classes, you might feel that every pose is overwhelming. However, you can find some common poses. It will familiarise you with the poses, and you might not find them completely new when you hear about them for the first time. You need to read their names and look at the pictures related to them to get an idea. 
Talk to the Instructor
If you are attending the yoga class for the first time, inform the instructor about it. The instructor will then pay attention to you throughout the class. In addition to this, they will also render additional cues for the poses that you are practicing. 
In addition to this, also inform the instructor if you have any injuries. In case you are pregnant, then also tell the instructor about it. This information will help the instructor make your first class accessible and comfortable. 
Get Warmed Up
Though there is no need to warm up by yourself before the class starts, if you reach early to the class, you can try certain warm-up poses. You can ask your instructor about the warm-up poses, or you can also check online. Or you can sit cross-legged or lie on your back on the mat. 
Practice Tips
The best way to learn yoga is by doing it. In the beginning, you might feel like it is a lot, but trust me, you will soon get used to it. You might hear new terms, learn new physical postures, and find yourself in a completely different environment. However, all you need to do is keep yourself focused and breathing. Below mentioned are some tips that you can keep in mind.
Look and Listen Carefully
When you start learning poses, it would be better to look at the instructor and listen to the instructions carefully. It would help if you did not look at others or what they are doing. Focus on the instructions of your teacher. In some cases, you might not be able to differentiate the adjustments visually, but by listening to your instructor, you can improve your poses remarkably. 
Stay Positive
The most important thing to remember is to stay positive. When the teacher corrects your posture, please don't feel bad. Paying attention to the instructions can help you in learning good forms. Do not compare yourself with others. In yoga, the goals and abilities of everyone are different. Smile when you find things are getting difficult. You need to enjoy yourself. 
Keep an Eye on Alignment
Whether you are learning yoga on DVD or attending a yoga class, you need to pay attention to your instructor's alignment. Alignment is how your body lines up in the yoga postures. To maximize the benefits, good alignment is highly essential. It also helps in minimizing the chances of injury.
Ask Questions
The most important tip is to ask questions if you do not understand anything. If you have questions regarding yoga poses, you should talk to your instructor. If you want to know more about yoga culture, you can ask the more experienced students. 
Classic Etiquette
Common courtesy and common sense are highly essential during yoga class. If you are nervous about your first yoga class, then here are some traditional etiquettes that you need to follow. 
Keep Your Phone on Silent
It would help to put your phone on silent mode as soon as you reach the class. It will help you in avoiding distractions. If your phone rings during the class, it might not only disturb you but will also disturb others. Never answer the phone during the yoga class. 
Respect Other's Space
Try to avoid stepping into others' space while practicing yoga. Sometimes it becomes difficult during a crowded class. In such a situation, place your mat fairly close to the other person managing a proper space for everyone. 
Reach on Time
Always arrive at least ten minutes before the class. It will give you time to put down your mat and do other required things. If you are more than ten minutes late, then wait for the next class. 
Respect Your Instructor
It is essential to respect your instructor. You need to follow the instructions given by your teacher. It will help you in developing a good discipline and learning yoga adequately. It will also help you in improving your poses. 
Never Skip the Savasana
Savasana is the final pose, and it is performed for relaxation. It is one of the essential parts of the class. Never skip this asan. If you have to leave the class early, inform your teacher about it and take a short savasana before leaving the class. 
Now that you have an idea about getting prepared for your first class, you do not need to worry anymore. All you need to do is stay positive and attend your first class with confidence. And the most important tip is to enjoy yourself.