Best Monthly Vegan Subscription Box To Gift Yourself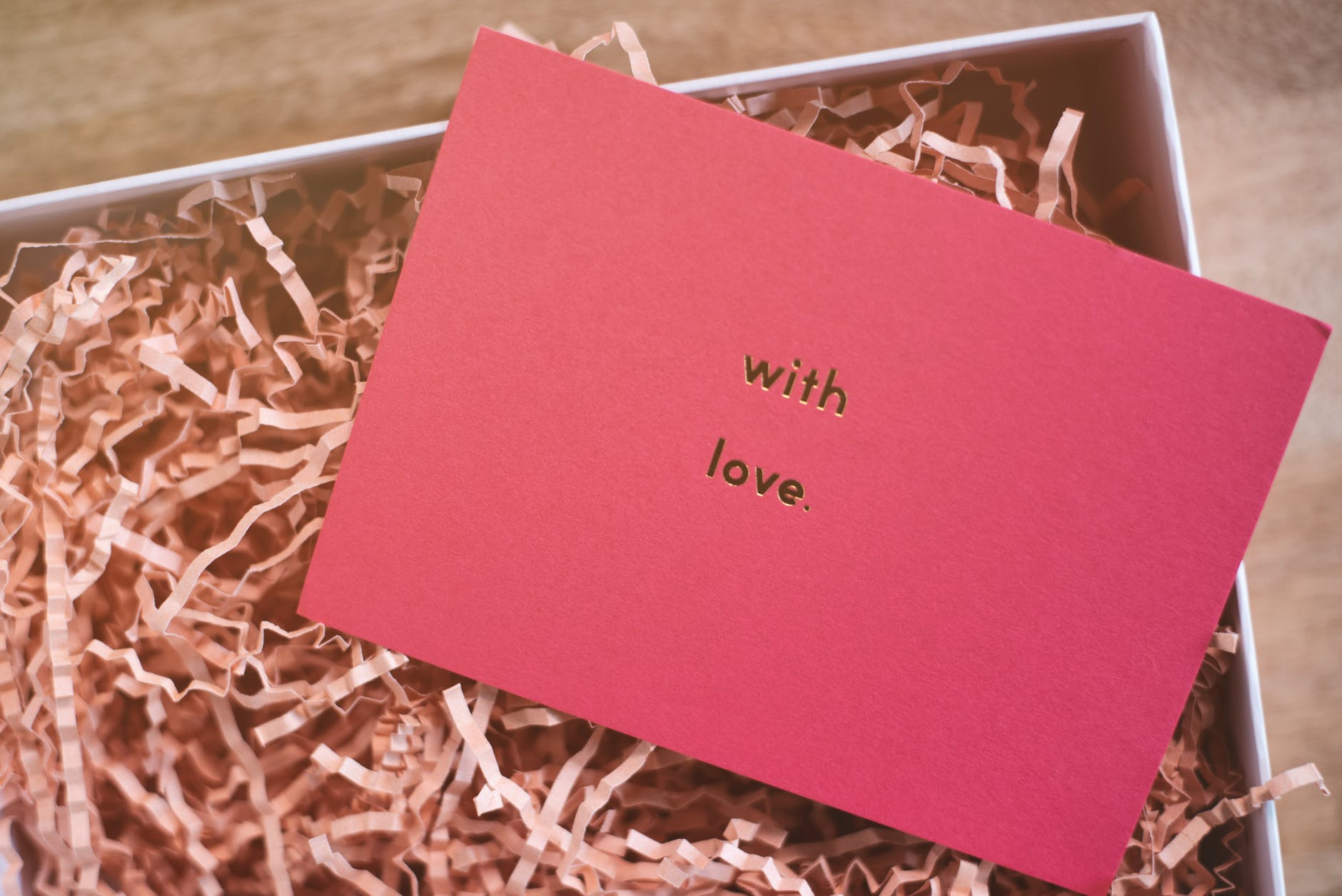 Are you trying to embrace the vegan lifestyle but finding it difficult to transition your beauty collection and meals to cruelty-free and plant-based products? Don't worry; we have got your back. With so many vegan subscription box options to choose from, deciding where to start is the hardest part.
There are many different types of monthly subscriptions; some offer vegan snack box while others deliver cruelty-free and plant-based beauty and makeup products. Whether you are new to the vegan lifestyle or planning to shake things up a little by getting a taste of new food items, these monthly vegan subscription boxes are the right place to start.
List Of Best Vegan Subscription Box
Below we have listed some of the best monthly subscription boxes. all of them have something unique about that which differentiates them from one another.
Daily Harvest
Daily Harvest is the best monthly vegan subscription box. They offer the most colorful and superfood based food item, Instagram worthy smoothies, vegetable bowl, soup, lattes, ice creams, overnight oats, and so much more.
One big problem that people often face with a food subscription box is that they are unable to finish the earlier meal before the next delivery comes in, which leads to a lot of food wastage.
Fortunately, Daily Harvest solves this problem, as the pre cut produce is already frozen, allowing you to store them any which way. Every meal is individually portioned, and all you need to complete the prep is simply blend the ingredients or heat them. You can eat the food in the cups that come with the box, so no more worries about washing dishes.
The best part is that you can even choose additional dietary needs (low sugar or keto); you can even pick between Mango + Greens smoothie or Dragonfruit +Mulberry Oat bowl, Turmeric, and Chickpea soup, etc. All the ingredients are full of health benefits. Plant-based ice creams are a must-try from Daily Harvest. These are available in various flavors like Strawberry, Vanilla, and salted, Black sesame, etc.
You get the option to choose either a weekly plan ($54 to $196) or a monthly plan ($124 to $196).
Hungryroot
If you are a big foodie but hate cooking, this vegan food subscription box is for you. Hungryroot has made eating vegetables more easy and more fun.
The company offers a mix of spiralized, pre-chopped, or riced veggies, sauces, vegan snacks, desserts, and ready to eat sides. Every week you can select from endless food options like braised lemongrass tofu nuggets, spiralized kohlrabi noodles, cauliflower linguine, lemon artichoke quinoa, beet pesto, and almond butter brownies, etc.
They change the options every week, and you can mix and match various items as per your needs. Hungryroot mostly offers vegan meals but also carries some non-vegan items like hot smoked salmon and chicken sausage for your non-vegan family members.
The price range varies depending on how many meals you order per week. On average, it can cost around $59 to $129. The best part is that their customer service is top-notch.
Vegan cuts
If you love to eat vegan snacks that are filled with nutrition, creativity, and taste, then Vegancuts is for you. Vegan cuts offer delicious packaged vegan snacks that are great for when you are on the go. Each box contains a minimum of 10 items.
While many snack subscription boxes also offer vegan options but we love this monthly vegan snack subscription box because this is their sole focus. The brand gets its hands on the brand new vegan snacks in the market, which are difficult to find anywhere else.
You get a huge range of choices ranging from sweet to savory along with healthy options. Whether you are a newly turned vegan or just looking for some delicious vegan snack options, Vegancuts will help you discover a new taste. Subscription usually starts from $25 and may reduce sometimes.
Fake Meats
Jerky is a high protein, portable snack that is a favorite of keto lovers. Now vegans can jump on the bandwagon too. Fake Meats is a vegan subscription box that offers a variety of flavors and brands to choose from, like Cajun, barbeque, maple bacon, Sriracha, Buffalo spiced, etc. This vegan jerky is made with textures soy or vegetable protein, which is tasty as well as a satisfying savory snack.
Fake Meats Jerky subscription box offers five to six varieties for you to try, around $15 per month. They have reliable customer service, spot-on delivery, tracking, including shipping.
Vegan Wine Club
A lot of people may not be aware of this fact, but most wines are not vegetarian because they contain milk, gelatin, egg white, or fish in the clarifying process known as fining.
If you love wine but are trying to follow a strict vegan diet, then you will absolutely love the Vegan Wine Club. This brand offers different appellations and varieties that are purely vegan.
You will get three different options- the Light Lover Club featuring rose, white, sparkling wines, the Signature Club including whites, reds, sparkling wines, roses; and the red Lovers Club featuring only the reds.
You will get six wine bottles three times per year in one subscription. The price ranges from $140 to $200 per shipment and extra for $20 for shipping. If you want extra wine bottles, you can always buy additional bottles and get a 10% extra discount.
Imperfect Foods
Imperfect foods is a different type of monthly vegan food subscription box that works to salvage the so-called "Ugly" seasonal produce fit to consume but does not reach the supermarkets because they look funny.
This is a San Francisco based company that partners with more than 200 growers around the country to get the fresh produce, which might end up in the dustbin otherwise. Imperfect Foods helps prevent food wastage and gives grants to nonprofits that help improve the broken food system in America.
The brand also provides low priced vegan boxes to lower-income groups, giving everyone access to healthy vegetables and fruits. You have the option to choose from different box sizes and whether you like organic produce or conventional.
You can also add vegan snacks and groceries to your box. The items are also priced individually, meaning the box prices will vary each week. Still, it is cheaper than buying vegetables from supermarkets.
Petit Vour
The vegan lifestyle is not only about the food you eat but all the things that you use on an everyday basis, including your clothes, bags, and even beauty products. Petit Vour is a vegan beauty subscription box providing access to more than 10,000 different beauty products that are cruelty-free, vegan, and non-toxic.
All you have to do to get your vegan subscription box is just fill the survey about your beauty and makeup preferences. You will get 4-5 samples along with full-sized beauty products for makeup, skincare, body, and even hair care worth $45-60. They also send complete card detailing along with their retail price in the subscription.
Green Chef
Green chef offers vegan meal kits that are full of originality and taste. If you have got a lot of work to do and don't get time to cook your own meals, this food subscription box is for you. The best part is that the brand even uses recyclable, compostable, and reusable packaging. No, you don't have to worry about the weekly meal plannings and grocery shopping. This is a flexible subscription box for all healthy eaters that want to save hassle and time. The vegan plan starts at $11.99 per meal.
Purple Carrot
Purple Carrot is another most loved vegan food subscription box. The ingredients are all 100% plant-based, and all the meals are uniquely designed cuisine. From refreshing salads to cozy comfort foods, the recipes from Purple Carrot will definitely broaden your vegan choices. You can either get three meals per week or skip a few weeks as per your requirements. The two-meal serving plan is for $11.33, and 4 meal serving plan is for $9.99
Splendid Spoon
Are you looking for some grab and go breakfast and lunch kits that are not only plant-based but also vegan, gluten-free, nutrient-rich, colorful, and delicious? Then try Splendid Spoon. They offer delicious soups, smoothies, bowls, and even wellness shots that are consumed cold. So no worries about hopping into the kitchen. You can either let Splendid Spoon pick or decide your own weekly menu and bet ready for a healthy surprise.
Ritual Vitamins
Did you have any idea that even supplements and vitamins come vegan too? Ritual Vitamins is not only vegan but also allergen-gluten free, free of synthetic filters-colors, and non-GMO. These vitamins include all the necessary nutrients that are required by women in their diets and are easy to absorb. The brand also offers prenatal vitamins.
Kinder Beauty Box
Kinder Beauty Box is a monthly vegan subscription box providing 1005 cruelty-free and vegan beauty products like hair care, skincare, makeup, and so much more. Each subscription box retails for $75 and comes with at least two full-size products. This brand is curated for healthy beauty advocates and animal lovers. They donate one portion of their sales to environmental charities and animal rights. The cost for the monthly subscription is $25.
Mosaic
This food subscription box delivers prepared eight plant based meals at one time, getting you ready for quick dinners or lunch. The meals are super high quality with 100% plant-based ingredients and full of flavors.
Mosaic sends frozen meals and can be stored for 3+ months and prepared by popping in the microwave for 5 minutes. They have a wide range of meal selections, including risottos, noodles, and veggies made with chemical preservatives and artificial ingredients. The box covers all types of vegan and vegetarian offerings ranging from 400-500 calories. They charge $79.92 per delivery.
Read More;- Vegan Restaurants That Offer The Best Dining Experience In The U.S
Graze
Graze is another monthly vegan snack box. The brands handpicks8 different snacks, which are absolutely delicious, and deliver them to your doorsteps. The vegan snack box is for $11.00 per month.
Urthbox
Urthbox is different from all the other types of food subscription boxes. You are allowed to purchase different sizes of boxes and choose the number 0f organic vegan snacks you want to receive. Their monthly vegan snack box contains more than 49 different snack options and in full sizes. They charge $9 to $49 per month.
Our Say on Vegan Subscription Box
Subscription boxes are a popular and easier way of getting hard-to-find things delivered to your doorstep without much effort. They also help you try out new vegan foods and discover many vegan beauty and makeup brands near you. From luxe, gorgeous cosmetics to delicious plant-based snacks, the above-listed best vegan subscription box will make a great gift to you and your loved ones.
Have you tried any of these subscription boxes before? Let us know in the comments below.