What Is STEM Education – Meaning, Importance, Programs, And Jobs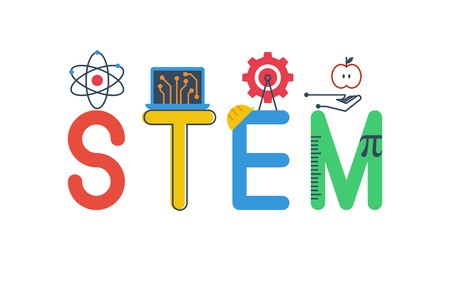 STEM education is a curriculum in the education programs based on the four disciplines that are Science, Technology, Engineering, and Mathematics. 
All four of these are applied to the interdisciplinary approach. This means, instead of applying them separately, STEM education integrates the cohesive learning that involves real-world examples. 
For many years, the United States has been focusing on this study field, but very few students are aware of such programs. 
As per the United States Department of Education, only 16% of high school students are interested in STEM career programs. 
However, with the increased awareness and benefits of this highly growing educational program, about 26% of students recently declared their interest and want to avail themselves of this program. 
But as most of the students lost their interest in the program as they graduated and came out of high school. 
As cause and effect, the Obama administration declared the campaign, namely, "Educate to Innovate," in 2009. This campaign motivates the students and inspires them to choose and excel in the STEM education program. 
Let's learn more about what STEM education is and why students need to grow their careers. 
What Is Stem Education?
STEM education stands for Science, Technology, Engineering, and Mathematics, an interdisciplinary program where students deeply learn these subjects with real-world examples. 
We can say that the STEM program connects classrooms with the world surrounding them.
This program's great importance is as it will teach students to comprehend the subject and apply it in the real world. 
STEM education is focused on the projects and activities that incorporate technology usage in which students emphasize applying science. 
Why Is STEM Education Important?
One of the major importance of the STEM education system is that it focuses on connecting society with technology and enhances scientific advancement in society. 
The National Science Foundation says that students need to have a strong foundation for STEM subjects. It is to make them successful in this information-driven era. 
STEM programs involve study with the application of the latest technology that empowers every student to use their creative side. Moreover, students are motivated to do critical thinking and solve the problems of the real-life world with their skills. 
Suppose you are thinking about how STEM education benefits you and the scope of STEM education, don't worry. In that case, benefits are far-reaching, and it is highly beneficial for students of any age and background. 
Recent campaign initiatives are incorporated in which females have also become part of STEM education. Not only women but minority class students also avail of this program. 
Even students facing problems like ADHD or any other mental or physical issues can easily become a part of this program. 
They can avail themselves of the benefits of this program by completing the long and intricate tasks. These tasks involve the use of a computer or robotic programming. 
STEM Education – Growing Employment Needs
Talking about the STEM education program, there is a high need for professional educators who can teach the students as per the demands of this program.
This course aims to teach the American students where they learn science and mathematics from mid. In addition, the STEM program focuses on making students astonishing that they are ready to face the international arena. 
The campaign found that there are inadequate numbers of skilled and proficient teachers who can teach students up to the course demands. 
This means that STEM also created new employment opportunities. It is a great option for those who have proficiency in the subject and love to teach people. 
Thirteen agencies have become partners to form the Committee on STEM Education, custom.
Major agencies in this agreement are the U.S. Department of Education and mission science agencies. 
Read More: Difference Between Visa And MasterCard
Role Of STEM Education
In 2014, the Obama administration invested $3.1 billion in funds on the STEM education program. This increased from the previous budget up to a 6.7% increment from the 2012 budget.
Moreover, this investment is designed to recruit and support the STEM program's faculty or teachers.  
All these efforts are taken into consideration to meet all the program's needs. It is decided to cover all the needs of 9 million workers in the STEM education program. 
In the educational buildings, there is also a shortage of employees, even in the manufacturing sector.
There are no such people who possess relevant and necessary skills for the STEM program. That is about 60,000. 
The United States Bureau of Labor Statistics said that by 2020 there would be a growth of STEM careers are:
Computers about 71 percent
Traditional Type of Engineering Skills about 16 percent
Physical Sciences career about 7 percent
Life sciences career opportunities about 4 percent
Mathematics about 2 percent
One big good news is that STEM jobs do not require higher qualifications. Even some STEM careers do not even require a college degree.
This means you have a higher chance of growing your career in this field. You should grab this chance and become a part of a highly demanding educational program. This has a tremendous future, not only for the students but also for educators. 
Thus, if you plan to become a part of it, you can check the STEM fuse education program. You will get a better idea of the curriculum. You will also come to know what are the things that you must look for and grab this growing opportunity.
Read More: How To Choose A Smartphone