All About Wheat Germ – Definition, Benefits, And Better Substitutes For Wheat Germ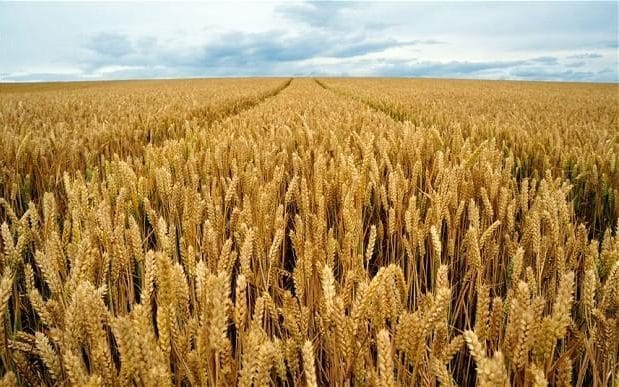 You must be wondering what Wheat germ is all about? Wheat germ is a part of a wheat kernel with high nutritional value. 
You can have wheat germ easily without any extra effort of cooking. It can be consumed as additive ingredients or nutritional supplements in yogurt, smoothie, fruit pies, ice cream, and hot and cold cereals. It can be a healthier alternative to breading for meats and breadcrumbs in meatloaf, meatballs.
Wheat germ is also available in crunchy food supplies, creamy or liquid food, or skin products.
Here in this article, we are talking about the definition of the wheat germ, how it tastes, and other substitutes for wheat germ.
What is Wheat Germ? 
Wheat germ is a nutrient powerhouse! 
The wheat kernel includes three different elements: the germ, the bran, and the endosperm. These three elements are rich in vitamins, minerals, fiber, complex carbohydrates, fatty acids, and antioxidants. 
However, when whole grains undergo a delicate procedure, the germ and bran are stripped away. After it gets refined, most of the nutritious value remains in the germ element.
It is the heart of the wheat berry that has many health benefits when consumed daily. 
What Does Wheat Germ Taste Like?
Wheat germ has a nut and delightful toast-like taste that can be used as an additive to prepare nutritious recipes. It will help if you keep it in the refrigerator to keep it safe and fresh for a prolonged period.
The fresh wheat germ has a nutty flavor and crunchy texture that will help you provide nutritious value to your body. 
Scroll down to get more information about wheat germ.
Wheat Germ Benefits 
Wheat germ is a rich source of healthy nutrients. Consumption will provide you with plenty of health benefits. Wheat germ consists of plant-based protein, minerals, and fibers. It consists of nutrients such as vitamin E, folate, and thiamin. 
It also makes tasty snacks using cereal, baked goods for crunch, smoothies, and casseroles.
Here we have listed some of the major nutrients in wheat grains. This includes-
Minerals
Wheat germ contains minerals like magnesium, phosphorous, iron, and zinc, beneficial for our body's strength and overall health. 
Vitamin E
Wheat germ consists of Vitamin E. It safeguards everything from cell membrane to brain cells.
Experts also recommend it for other health benefits such as detoxing, fighting free radicals, and boosting the immune system.
B Vitamins
Wheat germ provides B vitamins such as vitamin B1, folate, and vitamin B6. Consumption of such vitamins is beneficial for our hearts and moods.
Fiber
Wheat germ consists of a lot of fibers. It is a rich source of nutrients that can balance your blood sugar, maintain healthy digestion, and manage your cholesterol level.
Fatty Acids
Wheat germ is a rich source of omega-3 fatty acids, which help you strengthen your nervous system. It also enables you to reduce your cholesterol and inflammatory issues.
How To Use Wheat Germ? 
The wheat germ can be an additive in everything from muffins to yogurt. You can even sprinkle in oatmeal to replace breadcrumbs. When you head out for the office, add some wheat germ in your morning yogurt, smoothie, or bowl full of nut milk or cold cereal. 
Once you get into a habit of eating wheat germ, there is no way to go back! Eat it at least once a day to get some nutritional benefits without making many efforts. 
Bake muffins, bread, or cookies using wheat germ to replace extra flour cups. You can also use it as breading for fish and a topping for pies or cupcakes. 
Complementary Dishes or Ingredients for Wheat Germ
yogurt
cold cereal
cookies
smoothie
casseroles
oatmeal
veggie burgers
soups
muffins
stews
meatballs
bread
muesli
meatloaf
fish and poultry coating
granola bars
dog treats
Wheat Germ Substitutes
If you are looking for a wheat germ substitute, we have listed some of its healthy dishes and ingredients that will provide the same nutritious value as wheat germ. It includes-
Oat Bran
Oat bran is prepared from the outer layer of the oat grain. It is similar in texture and nutrition to wheat germ.
It provides you with many health benefits consisting of protein, calcium, omega-3 fatty acids, B-vitamins, fiber, and iron. Like wheat germ, it's coarse and crunchy.
Ground Flax
Ground flax has the same color and nutty flavor as wheat germ. It also includes omega-3 fatty acids, providing you with fantastic health benefits.
Ground flax has a fair amount of wheat germ; you can eat it in a morning brunch or breakfast. 
Ground Sunflower Seeds
Ground sunflower seeds have the same texture, protein, and fiber as wheat germ. These seeds are used in baked goods and dishes. They consist of low carbs and more fat than wheat germ.
Make sure to take it in a small amount to avoid excessive weight gain. 
Wheat Germ Products 
Here we have listed some amazing wheat germ products that are beneficial for overall health. It includes 
Wheat germ cream- Biotique bio wheat germ youthful nourishing night cream  
It consists of rich firming cream blended with real wheat germ, almond oils, vitamins A, B, C, D, E, Sunflower, and extracts of Carrot to strengthen and moisturize skin for a younger, vital, and resilient appearance.
Benefits- 
Good vibe nourishing night cream- Wheat germ 
Good vibe nourishing night cream is created naturally with fresh ingredients and under-skilled expertise. It is suitable for all skin types and helps in the overall nourishment of your skin.
All you need to do is Love, Moisture your Skin to enjoy the Good Vibes! Wheat germ nourishing night cream is a powerhouse of health benefits.
Benefits – 
Wheat germ oil capsules 
Wheat Germ Oil is derived from wheat kernel. It consists of useful nutrients such as minerals, vitamins, protein, and other fatty acids oleic, linoleic, and stearic. It acts as a powerful antioxidant against many skin-related damage or issues. 
Nutrient facts and Benefits of wheat germ oil
FOODThink Toasted Wheat Germ
 This is the most versatile and vegetarian food product. You can sprinkle it in your morning brunch or breakfast to utilize the super benefits it offers.
Some easy use are: sprinkle over salads and ice-creams, eat it solely with some dry fruits, add in some milk as cereals, mix it in your morning yogurt, blend it in a smoothie or a milkshake, or make it an alternative for breadcrumbs!
Benefits of toasted wheat germ 
Rich in dietary fiber, minerals, and protein
It has a pleasant taste of nuts
Ready to sprinkle wheat germ product in your morning brunch or a breakfast 
Lowers the blood sugar and cholesterol level
READ MORE- How To Tell If Yogurt Is Bad
Final Words 
Wheat germ is famous for its nutritional value! Usually, people know it as whole wheat bread, whole wheat flour, or other baked or processed breakfast cereals. 
You can easily have it daily in small amounts by adding it to homemade food at the table. You can sprinkle it in salads, smoothies, shakes, and buttermilk. 
Wheat germ has plenty of health benefits, such as strengthening your hair, smoothening your skin, and improving your body functioning. 
Comment down below if you found this article helpful.