What to Look for When Buying a House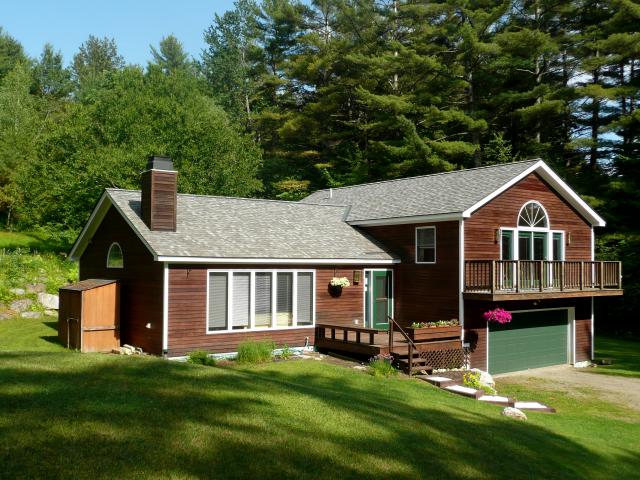 For most of us, buying a house is the biggest purchase we make in a lifetime. Purchasing a home is a daunting task as you need to consider many things. Everyone has priorities when it comes to buying a house. Buying a house is a complicated process, and you can get easily distracted. If you get an idea of which features are essential to consider while buying a house, it can help you avoid distraction. Here is an article about what you should look for when buying a house.
Mortgage and Additional Costs
When buying a house, you would require a mortgage that covers the maximum cost of the property. However, you need to deposit 10% of the total cost. It would help if you also considered other costs while buying a house; however, people often forget about the additional costs. You might need to pay the solicitor's fees, for which you would have to save thousands of dollars. If you have furniture to move, you will have to pay for hiring movers. If you plan to buy new furniture, you will have to pay for that. 
Before you plan to buy a new house, you should calculate your budget by considering your savings and how much you need to save for additional costs. Once you find out how much mortgage you can get, you can start looking for houses available at that cost. You can look for a house slightly above your decided budget, as some sellers are open for negotiation. Never hesitate to ask the seller for available offers. If you do not ask, you will not know.
Property's Location
The location of the property plays a vital role in the price. If you do not find a house in your budget in a certain area, you can consider compromising by changing the location. If you want an extra bedroom in your house or want a lower price, it is not a bad idea to compromise with the location. However, it would help if you made sure that the location in which you are looking for the house is safe and has a good neighborhood. 
If you are sure about any particular area and if it is expensive, you can look for properties that require updating. Once you have found the property, you should check it properly. You should view the property more than once as you would not notice potential issues the first time.
Commuting to Work
While buying a home, you should think about its distance from your workplace. It would help if you considered how easy it would be to reach your workplace from your selected location. Most of us think that we have to commute to a workplace located at a different location. There are chances that you might be looking for properties near your workplace, but also consider the option that you might change your job in the future. 
Sticking to the choice of buying near your work location might limit your choices, so it would be better to look for a house at a place near a good transport link. 
Condition of the Property
First impressions of the house are important but don't decide by visiting a property only one time. We often do not notice flaws and damage on the first visit, so we should visit the house twice. Buy the house only if you are satisfied completely. 
 Don't make decisions based on dodgy front door things. You can change them later. In general, you should keep in mind that if you find an affordable house that looks good and requires some changes, you can buy it as changes can be made later. The most important thing that you need to consider is the location and construction of the property. 
Age, Condition, and Style of the Home Appliances
It can be expensive to replace the appliances. It would be best if you took the time to estimate the house's condition that you are planning to buy. For instance, you might not like using an electric range. Such a difference can be real deal-breakers for some people. You can guess the age of the appliances, and then later you can report it. In addition to this, check the property's listing to see which appliances are included in the purchase. If you find that most appliances seem outdated, you need to consider the replacement costs. 
Future Saleability
You also need to consider the future saleability of the property while buying it. There are varied websites that state the dates when the property price dropped in the market. If the property you are planning to buy has been on the market for a longer time, you should ask the agent the reason behind it.  
Use a Trustworthy Realtor
Remember that realtors get a portion of the sales price, which stops the buyers from using a realtor. But you need to understand that the seller pays the commission and not the buyer. It indicates that you are not saving money if you are not using a realtor. A trustworthy realtor who works with dedication to protect your interests and helps you in the buying process can be really helpful to you. 
Once you have decided, you would be required to appoint a solicitor who would act on your behalf during the purchase. The procedure for buying a house usually takes around 10-12 weeks. Having a trustworthy solicitor can make the process easy for you. Don't buy a house in a hurry, and keep the points mentioned above in mind while deciding to buy a house so that you end up buying the right one for you.