Cool Fish Tank Ideas Small Houses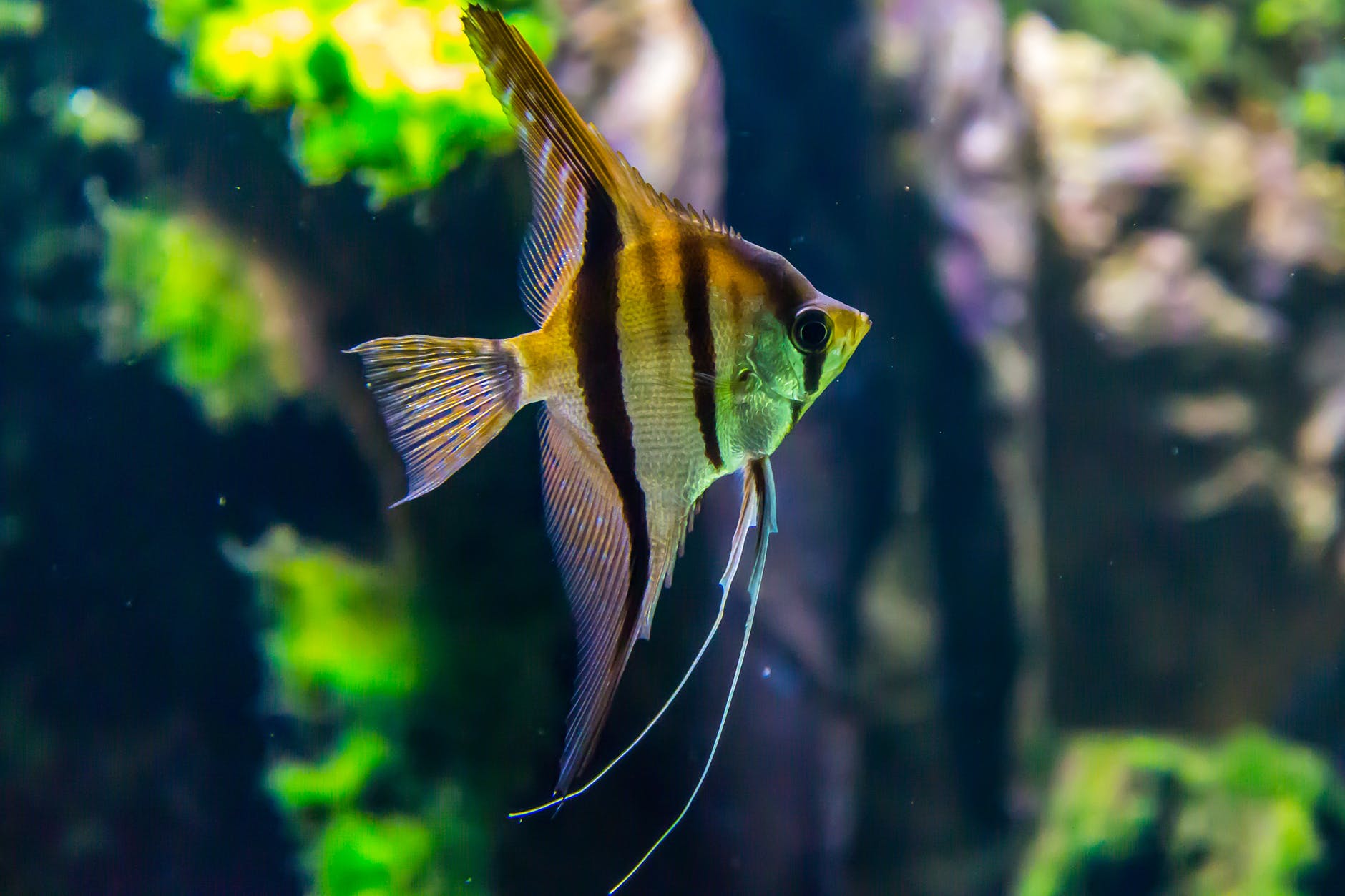 Having a fish tank at home can offer quite a relaxing and peaceful scenery. Fish tanks at home not only make an attractive home decor piece but is also known to have amazing benefits on stress and blood pressure. If you have a lack of space at home, then you need these cool fish tank ideas in your life. These small aquariums will not only add a beautiful piece to your home but will also make it more comforting and relaxing.
Fish tanks make a wonderful home decor which will definitely grab the attention of your guests. There are so many sea animals that can be kept as pets in confined spaces. These mini aquariums will be good enough to keep snakes, small fish like betta on your office desk or at home. You can even hang cute fishbowls on the wall.
Check out these stunning small aquarium ideas for your house.
Cool Fish Tank Ideas
We have listed some of the best small aquarium ideas to keep at confined places. These aquarium ideas will stun you.
Fish hotel Mini Aquarium
This super cool and contemporary fish tank is one of the award-winning ideas. This small aquarium/fish tank looks like a condominium with asymmetrical windows. You can stack more than one unit on top of each other to keep more fish. Such aquarium and fish tank ideas are perfect for a lounge coffee table or an office desk.
Duo Pot
This is a very clever piece of home decor that included both a fish tank and a planter. You can keep the plant on top and your little friend below. The fish waste in this small aquarium provides the required nutrients to the plant, which passes through filters to produce clean water for the fish. The pH levels of the water are also maintained this way. This is one of the most genius small fish tank and aquarium ideas.
Bubble Wall-Mounted Aquarium
We all need such amazing fish tank ideas that require no filtration or pump. All you need to do is just add some fish tank decorations, substrate, a betta, or maybe a plant to create a trendy yet chic decor look.
This small aquarium is made with sturdy marine-grade acrylic and comes ready to hang with pre-drilled holes.
DIY Plastic Bottle Aquarium
Are you in a crafty mood? Let's make a DIY aquarium using waste plastic bottles. This DIY aquarium is perfect when you are low on budget. All you need is some decorations, a mini pump, plastic bottles, and a real fish.
Air Aquarium
If you are looking for simple yet small fish tank ideas, then this AIR 1 Aquarium is perfect for you. This design is the invention of a French designer. He describes it as a simplistic floating aquarium. This small aquarium can make a statement piece for your office.
Hanging Mini Fish Bowls
Do you want the best looking mini aquariums for your desk? If yes, then search no further. These super cute hanging fish vases are everything. The globular vase and iron frame design will give a living lamp vibe. You can keep a very tiny fish or a betta that looks beautiful from every angle.
Mason Jar Aquarium
This tiny Pico aquarium makes fun DIY fish tank project ideas for young kids. The mason jar gives a perfect environment for aquatic invertebrates like snails. However, it is too small for a fish.
Mason jars are cheap and decorative that can create a self-sustaining micro-ecosystem.
Square Coffee Table Aquarium
If you have a big living room and want an eye-catching center table, this idea will definitely fascinate you and your guests equally. This square coffee table with an inbuilt aquarium is a stunning piece of home decor.
This is a 68-gallon tank that comes with lighting, a heater, and an inbuilt filtration system. All you have to do is add some decorations and beautiful fishes to complete the design.
Washbasin with Fish Tank
This novel and innovative design small aquarium feature a glass washbasin with an attached aquarium. The fish tank sits under the basin in an entirely separate entity. This minimalist yet tasteful decoration will look beautiful with a few mini fish giving it a contemporary look. Your every bathroom visit will become serene.
Oblate Glass Fishbowl
This is a very beautiful glass globe-shaped fishbowl. If you want a small aquarium for your house or office, then buy this piece from the market.
The fishbowl has a very clever design, with two flat sides, making it easier to keep in narrow tables and shelves. You can add tiny plants and small decorations to create the perfect habitat for your fish.
Glass Landscape Fish Bowl
A New York-based company designed this beautiful glass cape fishbowl. This looks like a traditional fishbowl on the outside but has stunning mountain landscapes on the inside.
When you add water to the fishbowl, light refraction transforms the picture into a topographical sculpture. This skillful creation is done on a hand blown glass, and irrespective of its size, it will definitely grab your guests' attention.
Hanging Fish Bowl
Even the tiniest of houses can keep this small aquarium stylized as a hanging glass fishbowl. These are available in different shapes like a mason jar, traditional bowl of a teardrop shape. You can get tiny fishes to maintain a mini aquarium or use it to store flowers instead.
Coffee Table Fish Tank
This is another version of cool small fish tank and aquarium ideas incorporated in coffee tables. The coffee table is square in size and is perfect for showing off your fish collection from each possible angle. This eclectic piece of furniture is practical as well as functional.
You can make the best possible use of space by combining two things together. This coffee aquarium table can feature lighting, filtration, and heating to create a healthy environment for fish.
The biggest drawback of this style is that you will have to cover the lighting and heating cables underneath the carpet.
Read More:- Easy Aquarium Plants for Your fish tanks
Desktop Aquarium Kit
Things cannot get cooler than such fish tank ideas. Home offices or students will love this mini aquarium style that works as a calendar, clock and music center all in one. This self-cleaning tank is USB powered and comes with a running water pump and sponge filter that keeps the water clear and clean.
This tank has the capacity of only half a gallon, making it suitable for small invertebrates like snails and shrimps or maybe small tetras.
iPond
This is a very tiny fish tank, which had also sparked a lot of controversy among the animal rights group and hobbyists when it was first launched in Australia on Christmas 2007.
This brick-shaped fish aquarium comes with a music speaker and gets very high sales because of the novelty. Although the idea is super cute, we would not convey the idea of using these. This aquarium unit is way too small for any fish and also does not have any filter to keep it clean.
Portable Fishbowl
If you plan to shift places, then this portable aquarium will come in super handy. This item does what it says on the package. This is an acrylic fishbowl that has a design that can easily fit into a flat case. This also comes with a handle that enables you to transport your pet safely whenever needed easily.
DIY Portable Aquarium
If you are looking for some cool DIY fish aquarium or tank ideas at home, then this can come in very handy. This is the most practical solution for students who would like to keep their fishy with them in college.
This DIY aquarium is made of seamless plastic, which lets you easily lift it even when filled with water. This tank will offer a lot of conveniences when you have to move often from one place to another. You can even lift it easily because the weight makes the seals wrap the corners. You will have to spend only $5 dollars to make this fish tank.
DIY TV Aquarium
If you want the best upcycling ideas, then you must check out this astonishing fish tank made using an old TV. You can utilize your old TV to make a decorative piece for your home and also use it as extra shelving too.
Wall-Mounted Aquarium
If you have a lack of space at your home, then cool wall mounted fish tank ideas will be the solution. This piece resembles a television but is an actual fish tank. The aquarium is 4.5 inches deep and can easily accommodate tropical aquascapes or the ocean with ease.
A wall-mounted aquarium is the best space saver that is guaranteed to become a worthy home decor piece. The aquarium comes with a charcoal filtration system, hardware, mounting brackets, siphon cleaners, LED light fixtures, and marine background.
Final Words
Don't let a small space hold you back from enjoying a relaxing sight of beautiful betta and other small fishes. There are plenty of small fish tanks and aquarium ideas to choose from. When choosing a small aquarium, always keep in mind the requirement of individual fish and life quality. Get inspired by these creative pieces and decorate your house with a beautiful aquarium.