Healthy and Delicious Summer Zucchini Recipes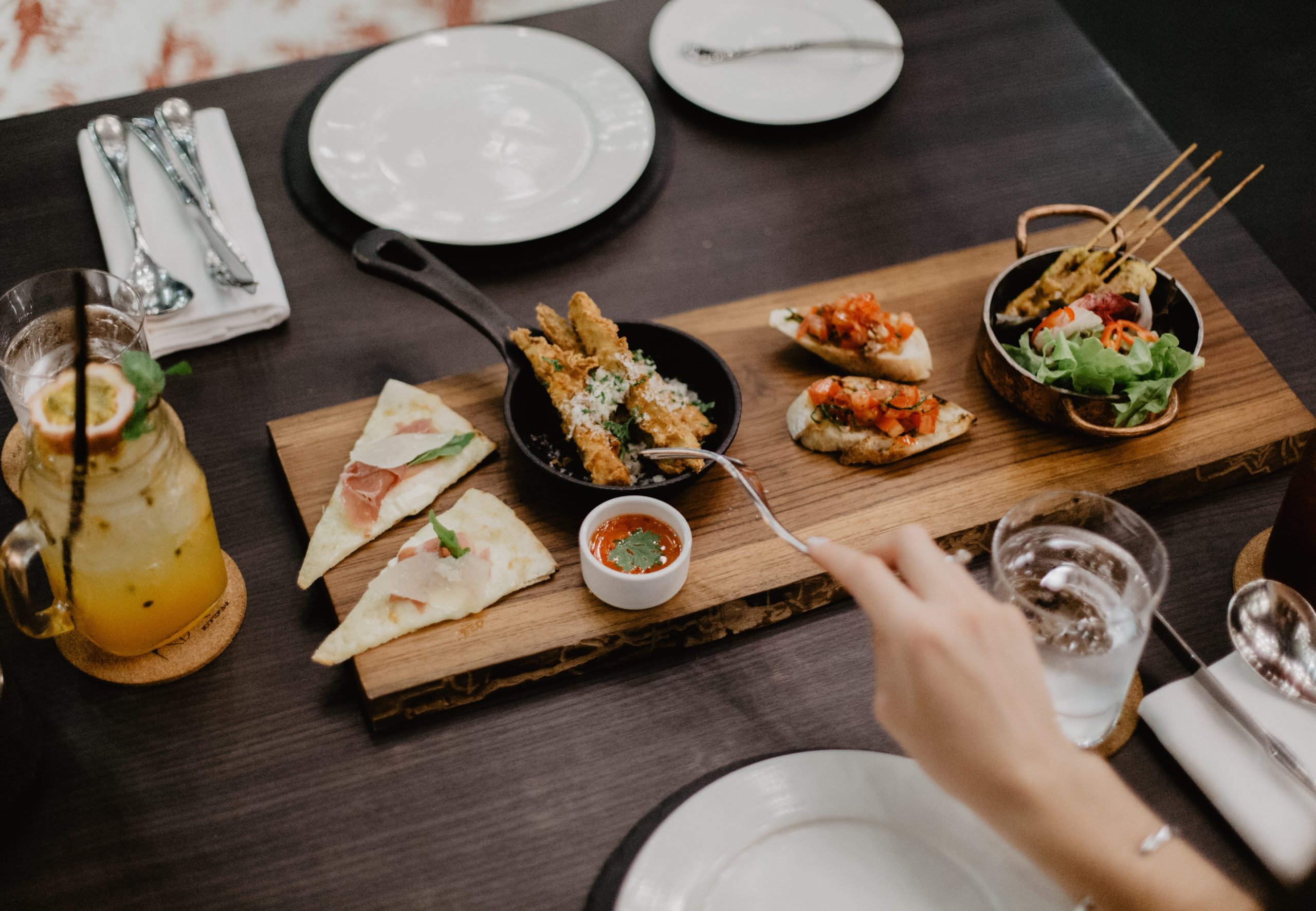 It's that time of the year when the Zucchini game is strong. Gardens are loaded with Zucchini produce. The best in such times is trying new zucchini recipes loaded with health benefits.
When dinner is running a little late, appetizers come to the rescue. When you have abundant Zucchini sitting in your fridge, why settle with cheese and crackers. Let's take a look at some of the best and healthy summer zucchini recipes.
Grilled Ratatouille Tartines
To make this delicious zucchini summer dish, all you need is a few veggies in hand like peppers, eggplant, tomatoes, and of course, Zucchini. These veggies help to make a classic ratatouille that tastes amazing.
Let's take a look at the healthy zucchini dishes:
Ingredients
One Zucchini, sliced in half
One medium eggplant, sliced into ¼-inch thick rounds
One red bell pepper, halved, ribs and seeds removed
Three whole scallions
extra-virgin olive oil for drizzling
sea salt
1 cup halved cherry tomatoes
One garlic clove, minced
1 tsp. sherry vinegar
1 tsp herbs de Provence
¼ cup chopped fresh basil
Eight slices of good bread, toasted
hummus or goat cheese
Instructions
Preheat the grill pan or grill over medium flame.
Drizzle red pepper, eggplant, Zucchini, and scallions with salt and olive oil. Grill everything until it becomes charred for about 3 minutes on each side.
Remove vegetables from the grill and let them cool. Chop everything into 1-inch pieces. Now add into a mixing bowl along with cherry tomatoes, sherry vinegar, garlic, basil, and herbs de Provence.
Season the dish to taste and serve with toasted butter and hummer or goat cheese spread.
Read More- Best Mexican Soup Recipes To Try At Home
Vegan Pasta Salad
If you want to try some vegan zucchini recipes, then this one is perfect. It is loaded with creamy tahini dressing, summer veggies, curly noodles, making it a perfect picnic dish.
Ingredients
1 cup haricots verts, cut into 1-inch pieces and sliced into half
8 ounces curly pasta
Two medium Zucchini, thinly sliced or spiralized
One can artichoke hearts, sliced
¾ cup cooked navy beans
1 heaping cup halved cherry tomatoes
scant ¼ cup red onion, thinly sliced
¼ cup Kalamata olives, sliced into half
½ cup parsley chopped
½ cup basil chopped
2 tbsp sunflower seeds
½ tsp sea salt
dressing
¼ cup tahini
¼ cup almond milk or water
2 tbsp lemon juice
2 tbsp apple cider vinegar
½ tbsp Dijon mustard
¼ tsp maple syrup
½ tsp sea salt
Freshly ground black pepper to taste.
Instructions
Take a medium-sized pot and fill it with salted water. Bring the water to a boil and place an ice water bowl close to it. Blanch haricot verts in hot water for 1 minute and transfer to ice-cold water. Drain and pat dry.
Now boil salted water in a large bowl. Cook pasta following the instructions mentioned on the packet. When done, drain the pasta and rinse with cold water.
Take a small bowl and whisk tahini, milk, apple cider vinegar, mustard, lemon juice, salt, maple syrup, and pepper to make the dressing.
Take a large bowl to combine Zucchini, haricots verts, pasta, navy beans, artichoke hearts, red onions, cherry tomatoes, and olives.
Toss properly with dressing. Mix in basil, parsley, and sunflower seeds. Add some salt and season to taste.
Serve the vegan zucchini pasta dish at room temperature. Remember to season properly before serving.
Perfect Grilled Zucchini
Another healthy and one of the best summer zucchini recipes is this grilled Zucchini. If you love the charred flavor, these grilled zucchini wedges are best to elevate your summer flavors.
Ingredients
grilled Zucchini:
Three small-medium zucchini, cut in half
Extra-virgin olive oil
Sea salt and freshly ground black pepper
1 small lemon juice
lemony yogurt, with feta & mint:
½ cup whole milk Greek yogurt
Zest of 1 small lemon
½ garlic clove, finely minced
¼ cup crumbled feta cheese
¼ cup fresh mint
Pinch of red pepper flakes
Sea salt and freshly ground black pepper
Instructions
Preheat the grill to high heat. Add Zucchini with a drizzle of olive oil and a pinch of salt and pepper.
Grill the cut side for 2 minutes and then flip to grill skin side for 3-4 minutes. Remove it from the grill and transfer it onto a plate drizzled with some fresh lemon juice.
Take a small bowl, mix lemon zest, yogurt, garlic, and ¼ tsp salt.
Spread yogurt on a serving plate and top with zucchini, mint, feta, and red pepper flakes.
Season to taste, and serve the dish fresh.
ZUCCHINI BREAD
If you love bread and Zucchini, then there is no better combination than zucchini bread. It is tender and full of flavor. This zucchini bread is one the most healthy dishes made with coconut sugar and whole wheat flour with a touch of rosemary and orange.
Ingredients
3 1/2 cups zucchini,
2 1/2 cups whole wheat pastry flour
1 cup coconut sugar
1 teaspoons baking powder
3/4 teaspoons baking soda
3/4 teaspoons salt
One teaspoon cinnamon
1/2 teaspoon ground cloves
1/2 teaspoon nutmeg
Two teaspoons orange zest
2 teaspoons fresh rosemary, minced
1/3 cup orange juice
1/2 cup avocado oil (or olive oil)
Two eggs
Two teaspoons vanilla
1 cup pecans, or walnuts, toasted
Instructions
Preheat oven to 350 degrees
Take a 9×5 inch loaf pan and prepare it with foil or parchment paper.
Set the grated zucchini aside.
In a bowl, mix pastry flour, baking powder, sugar, sea salt, baking soda, cloves, cinnamon, rosemary, nutmeg, and orange zest.
Take a bowl and whisk orange juice, eggs, oil, and vanilla.
Gently squeeze out moisture from Zucchini. You can do this by using a dish towel and pressing it in a colander.
Mix it together with egg mixture. Add the flour ingredients and combine everything well. Add nuts to the mixture.
Pour the batter into a pan and bake for 50-60 minutes until everything is done. The middle part should be 200 degrees on the thermometer.
Read More- Best Mardi Gras Party Food Recipes
VEGAN QUESADILLAS!
Vegan Quesadillas are full of sweet caramelized onions, summer squash, and Zucchini. These delicious vegan zucchini dishes are full of flavors and make the best appetizer. Let's take a look at one of the most amazing vegan zucchini recipes.
Instructions
Cashew Cheese:
Soak cashew for 3-24 hours in water. Drain out of the water and keep the water aside.
Put in a food processor along with salt and apple cider, keep pulsing repeatedly. Scrape the sides and blend more if required.
Add water with running motos. Add slowly to achieve the desired consistency. Now you can add any extra seasonings and store them in the fridge with a sealed jar.
You can use it for upto 4 days.
Poblano Pumpkin Seed Sauce:
Roast poblano chili over gas directly until it is blistered and blackened on all sides. You can even broil it in the oven until the skin blisters.
Place the chili in a paper bag to steam for 10 minutes.
Now remove the stems and seeds along with most of the charred and leave some behind.
Put it into a food processor along with remaining ingredients like oil, water, garlic, pumpkin seeds, cilantro, coriander, and salt.
Pulse everything properly to blend. You can leave a little texture; it feels good.
You can add a hint of lemon juice and a dash of salt as per your taste.
Keep it in a bowl at room temperature or in a sealed jar in the refrigerator if you want to use it for the next 2-3 days.
Make the filling:
Take a skillet and heat oil over medium heat.
Saute onions for 10minutes until they turn golden brown and get tender.
Add garlic, diced veggies, cumin, salt, and oregano. Saute everything until the veggies get tender. Lower the heat and cook for 7-8 minutes.
Add squash blossoms in the end and turn off the flame.
Assemble quesadillas:
Spread tortillas with cashew cheese and 3-4 tablespoon filling. Fold-over
Grease skillet and pan sear on each side until it gets warm and toasty on the inside. Put them in a preheated oven at 350 F until all the batches are ready.
Cut them in half or serve whole with Poblano salsa on a cutting board and serving platter.
Garnish the quesadillas with cilantro.
ZUCCHINI HUMMUS
Zucchini hummus is a bean-free, luscious, creamy dip made of garlic tahini paste and Zucchini without chickpeas or eggplant. Such delicious vegan zucchini recipes are a great way to incorporate healthy dishes into your diet.
This gluten-free dish is easy and fast to make and can be served both cool or warm. You can use the dip with grilled pita bread or spread it in your veggies or meat wraps.
Ingredients
1 ½ lb Zucchini roasted-grilled
2–3 cloves garlic
½ cup lemon juice
¼ cup tahini paste
½ tsp kosher salt,
½ tsp cracked pepper
¼ cup basil, parsley, mint
Yogurt for extra creaminess
Instructions
Cut Zucchini into ½ inch thick strips. Brush over with olive oil and grill until tender or charred on medium heat.
Cover the Zucchini with foil to steam and become more tender.
Put the zucchini into a food processor along with other ingredients and puree to make a smooth paste.
If using roasted Zucchini, add a little smoked paprika to give a hint of smokiness.
Adjust salt to taste.
Put everything in a bowl and make a well using a spoon. Now add olive oil to the center.
Sprinkle dukkah and zaatar to season. Serve it warm or chilled.
Read More- Chia Seed Recipes That Are Perfect For Breakfast To Dinner
Chocolate Zucchini Brownies
Summer zucchini recipes are incomplete without a sweet dish. This healthy brownies bowl is made using shredded Zucchini to create a moist and tender brownie with half amount of sugar and butter.
Ingredients
One stick of unsalted butter
4 ounces unsweetened chocolate (small chopped)
1 cup granulated sugar
¼ teaspoon salt
1 cup shredded Zucchini
Two teaspoons vanilla extract
Two large eggs
1 cup white whole-wheat flour
¾ cup chopped semisweet chocolate or chocolate chips
⅔ cup toasted pecans, coarsely chopped, divided (optional)
Instructions
Preheat the oven at 350 degrees.F. Take a square baking pan and line with 8-inch foil. Let it hang from the slides and coat properly with cooking spray.
Melt button in a saucepan on medium flame.
Now remove from gas and add chocolates. Keep stirring until melted completely. Add salt and sugar and stir to combine. Add in vanilla and Zucchini.
Now add eggs and mix vigorously after every addition. Add flour until everything is fully covered.
Add in chocolate chips, ½ cup pecans, and combine nicely. Transfer this batter to a pan and evenly spread it all over. Sprinkle with pecans if you like.
Bake the batter until it looks dry on all sides. Keep the middle part firm and bake for about 30 minutes.
Take it out and let it cool at room temperature. Lift it out of the pan using foil. Cut into small pieces and serve.
Cheesy Zucchini Tots
We love cheese and Zucchini; when these two are combined, we get the best summer zucchini recipes. These low-carb cheesy zucchini tots are a healthy option with a crunchy exterior and gooey interior. You can serve it with marinara, ranch, ketchup, or Zucchini hummus.
Ingredient
One medium-large zucchini
one ounce provolone cheese (shredded)
1-ounce fontina cheese (shredded)
one ounce Parmesan cheese (grated)
½ cup panko breadcrumbs
Two tablespoons all-purpose flour or gluten-free flour blend
½ tsp ground pepper
Half tsp dried oregano
One large egg, beaten.
Cooking spray
Instructions
Preheat the air fryer at 400 degrees F. If you want to bake line the baking sheet with a silicone liner or parchment paper.
Shred Zucchini from the coarse side of the grater. Keep it on a clean towel and squeeze excess water.
Put the shredded and squeezed Zucchini in a large bowl. Shred fontina and provolone in a bowl and grate parmesan cheese into the same bowl.
Add flour, panko, oregano, and mix everything to combine.
Add eggs and now store everything to coat well.
Now create small tots.
Coat the baking sheet with cooking spray and bake the tots for 20 minutes until they get crispy and brown on top.
If you want to air fry, then top the tots with cooking spray and cook for minutes.
Let the tots cool down at room temperature for 4 minutes.
Serve with your favorite dip.
We hope you like these delicious zucchini recipes. If you try any of the above-mentioned zucchini dishes, do not forget to share your reviews in the comments below.