Mango Dessert Recipes For Delightful Summer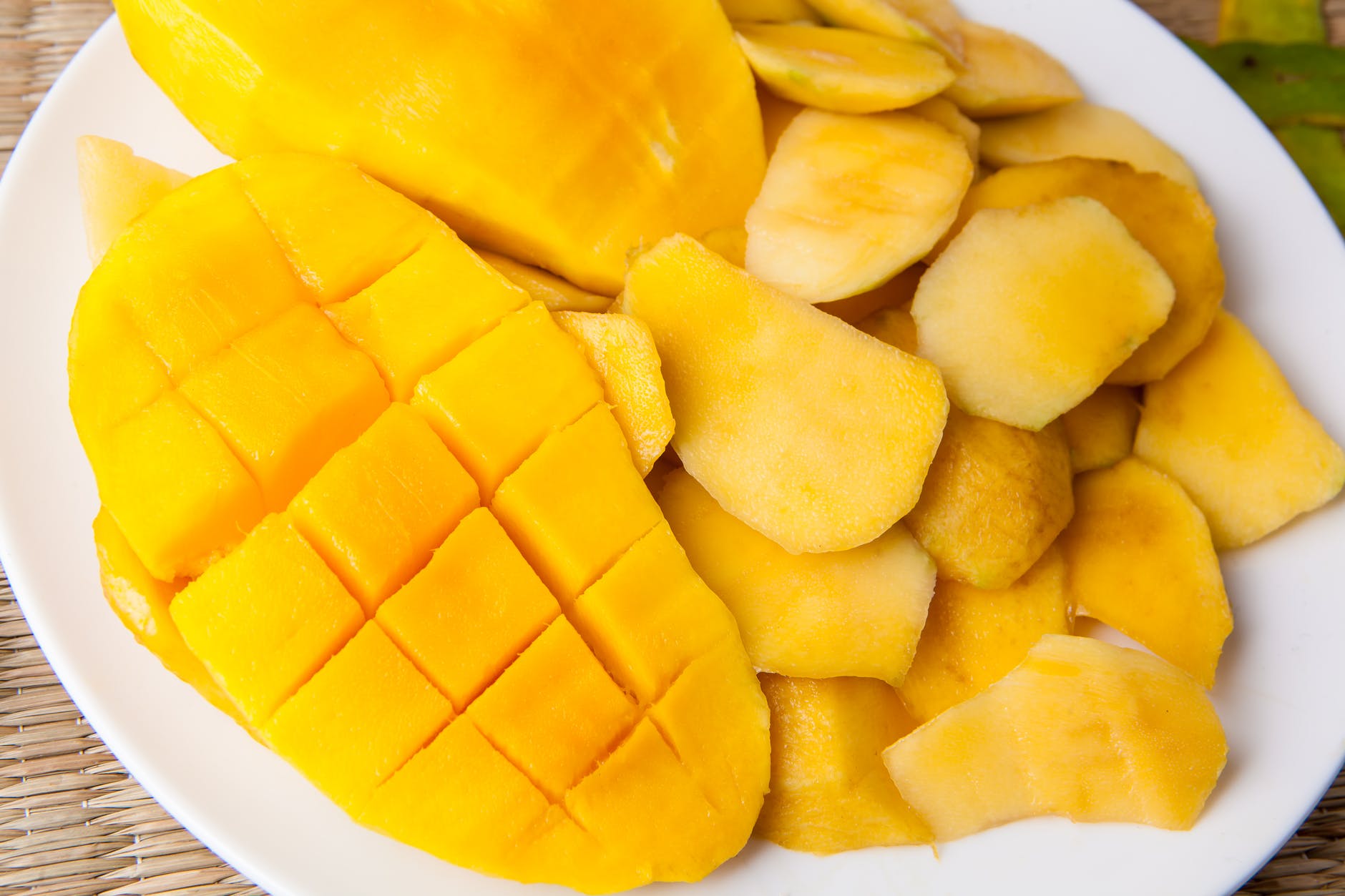 Mango is the most awaited fruit of the summer season. What can be better than making some delicious mango dessert recipes? Your palette will thank you for these scrumptious mango-loaded recipes.
Go try out some amazing mango dessert recipes that are perfect for cooling down on a hot summer day.
Mango Dessert Recipes
Here are some of the best mango dessert recipes to try this summer season. These can be enjoyed for lunch sitting on your porch or even after your dinner while watching your favorite tv show.
Mango Mousse Dessert
A perfect treat for a hot summer day. This mango mousse recipe is made of simple ingredients and gets ready within a few minutes.
Ingredients
1 1/2 cups chopped ripe mango (about two mangoes)
1/4 cup orange juice
One tablespoon lemon juice
1/3 cup confectioners' sugar
Dash salt
1 cup whipping cream
Mango slices, garnish
Fresh mint, optional garnish
Directions:
Gather all the ingredients in one place.
Put chopped mango pieces, orange, lemon juice, salt, and sugar in a blender. Process everything to make a smooth mixture.
In a bowl, whiff cream until stiff peaks starts to form.
Now fold the mango puree mixture into whipped cream and pour it into individual serving bowls. Let them chill in the refrigerator for about 2 hours.
Garnish the serving bowl with mango slices and mint sprigs.
Serve it cold and enjoy the delicious mango mousse recipe.
Read more- Best Fall Dessert Recipes To Try This Season
Mango Cheesecake Recipe
Mango dessert recipes are incomplete without a cheesecake. If you want to eat the smoothest cheesecake ever, then this mango cheesecake recipe is all you need to enjoy the sweet and tangy flavor of the mango. This is one of the perfect mango desserts to have at small get-togethers and family dinners.
Ingredients
For the Crust
Two tablespoons butter
1 3/4 cups graham cracker crumbs
For the Filling
1 cup mango
Two tablespoons water
1 teaspoon coconut, optional
Four packages cream cheese
1 cup sugar
Five large eggs
1 tablespoon flour
Directions:
Preheat the oven at 350 degrees and meanwhile take a 9-inch springform pan lined with parchment paper or tin foil. You can even use a standard cake pan greased with butter.
Melt butter in the microwave in a large bowl and add cracker crumbs. Press it into the bottom of the pan to make the crust. Put it in the refrigerator to let it set.
Now place some fresh mango slices in a blender or food processor. Add coconut flavoring and 2 tablespoons of water. Blend everything well to make a thick paste. When you are using fresh mango puree, add 2 teaspoons of sugar to add a little sweetness to it.
Keep it aside.
In a large bowl, add cream cheese and microwave for 1 minute to soften it. Add sugar to the bowl and beat to make a smooth paste at a low speed.
Add eggs one by one and keep beating at low speed. Now add half of the mango puree into the cream cheese mixture and sprinkle some flour. Mix everything together at low speed or even by hand. The flour helps in avoiding cracks in the cheesecake.
Pour this batter into the pan and smoothen it from the top.
The fun part is here. Drizzle the remaining puree on the cake surface in horizontal dots or lines all over.
Swirl the batter around using a skewer and puree together in circular movements.
Bake the cake for about 1 hour. Remember that the top part of the cake will remain jiggly for some time even after the cake is made.
Let the cake cool down in the pan at room temperature before you take it out. Refrigerate it until it is time to serve.
Slice and enjoy this delicious mango cheesecake recipe.
Read More- Best Ice Cream Cake Recipe To Try At Home This Summer
Mango Tart
We all love tart but this time, let's bring in the tropical fun by trying delicious mango tart dessert recipes.
INGREDIENTS
CRUST:
1 1/4 c. all-purpose flour
1/4 c. confectioners' sugar
1/4 tsp. salt
8 tbsp. cold butter (no substitutions)
3 tbsp. ice water
LIME PASTRY CREAM:
One c. whole milk
Three large egg yolks
c. granulated sugar
2 tbsp. cornstarch
2 tbsp. butter (no substitutions)
1 tsp. grated fresh lime peel
FRUIT TOPPING:
Two mangoes
1 peeled slice of kiwifruit (optional)
DIRECTIONS
Prepare crust
In a food processor, combine flour, confectioners sugar, salt, and pulse everything to blend together. Add pulse and butter into the blender to make the mixture resemble a coarse meal.
Add one tablespoon of ice water and pulse to moisten the clump. Keep adding more if required but remember to keep it one tablespoon at a time.
Make a ball of dough and flatten it onto a disk. Wrap the disk in a plastic wrap and keep it in the refrigerator for an hour or until the dough is firm enough to be rolled.
Preheat the oven at 400 degrees F. Flour the surface lightly, roll the disk in an 11-inch using a rolling pin. Transfer the dough to a nine by 1 round tart pan that comes with a removable bottom.
Press dough on the bottom of the pan. Trim the dough to meet the rim level and discard trimmings.
Freeze or refrigerate the tart shell for 10-15 minutes to make the dough firm slightly before you start baking.
Line the tart shell with foil and fill with dry bean or pie weight. Bake it for 20 minutes. Now remove the weight and foil and bake for 15 more minutes.
If you see the center of the crust puffing up, press it down gently with the backside of the spoon. Cooldown the pan on a wire rack for about 30 minutes.
prepare Lime Pastry Cream
Take a 2-quart saucepan and heat milk to simmer on medium heat. Take a small bowl and whisk granulated sugar and yolks to blend everything. Add cornstarch to make a smooth paste.
Keep whisking continuously using a wire whisk and pour half of the simmering milk gradually into the egg-yolk mixture.
Now pour the egg yolk mixture into the remaining milk in a saucepan and cook while whisking continuously to prevent lumps for about 1 minute.
Remove the saucepan from flame and stir lime peel and butter. Transfer it to a small bowl and cover the surface with plastic wrap to prevent skin formation, and refrigerate for 1 hour.
Now spoon out the pastry cream into the baked tart shell and spread evenly. Arrange the mango slices on the top and put the kiwifruit slice in the center.
Take out the tart pan sides and put it on a serving plate with the bottom. If you will be serving it late, cover it and put it into the refrigerator.
Read More- Chia Seed Recipes That Are Perfect For Breakfast To Dinner
Coconut-Mango Frozen Yogurt
This frozen coconut yogurt marks teh delicious ending of these tropical mango dessert recipes. To make this frozen yogurt, you do not need any special equipment, and yet you will achieve a fluffy and textured yogurt. For the added creaminess, you have to freeze the coconut base in an ice-cream maker and swirl in mango as soon as the yogurt is done.
INGREDIENTS
1 cup plain coconut water
1/2 cup sugar
1 small mango
one cup fat-free Greek yogurt
1 cup light coconut milk
One tbsp. fresh lemon juice
2 tbsp. shredded unsweetened coconut
DIRECTIONS
Take a small saucepan and combine sugar and coconut water and bring the mixture to boil. Cook it for about 6 minutes until the mixture is reduced to ¾ cup. Let the sugar syrup cool down.
In a food processor or blender, puree diced mango with 2 tablespoons of sugar. Transfer 1/4th cup puree to another bowl and whisk coconut milk, lemon juice, yogurt, and remaining sugar syrup.
Pour this mixture into a glass-made baking dish and put it in the freezer for about 1 hour until the edges are frozen. Whisk the mixture to break any lumps and return it back to the refrigerator. Let it freeze for 2 more hours and keep frequently whisking until the mixture is about to be frozen. Spread the remaining puree on top and swirl it into the yogurt using a butter knife.
Freeze the yogurt until it is almost frozen solid.
Take a small skillet to toast shredded coconut on moderate heat. Keep constantly stirring until it turns golden for about 3 minutes.
Transfer the coconut to a plate and let it cool down. When serving, scoop frozen yogurt into bowls and top with toasted coconut.
You can also take a tall glass with a wide mouth and layer coconut between small scoops of frozen yogurt like you would do with the parfait.
These delicious mango dessert recipes will make your summers more delightful. Try out these recipes, and we bet you will definitely love them.
Do not forget to leave a comment below before leaving.