Cillian Murphy's Best Movies And Series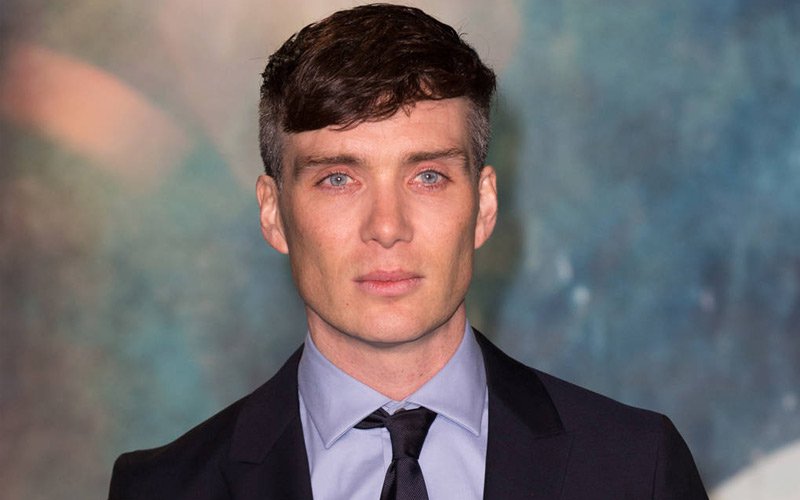 Are you a fan of Cillian Murphy and his best movies? If yes, then you are on the right post. We have mentioned everything that you might be curious to know about some of Cillian Murphy's best movies.
Before that let's know a little about Cillian and his early ife.
Name- Cillian murphy.
Date of birth- 25 May 1976
Age- 45 years
Profession- Actor
Born- Douglas, Ireland
Cillian Murphy is an Irish actor. He started his career by performing as a singer, pianist, and songwriter for a rock band named as the son of Mr. Green genes. He later declined a record deal and focused on his acting career.
In the 1990s, he began his acting on stage and in short and independent films. After this, he did his first notable film roles as Darren in "disco pigs" 2001, Jim in the zombie horror "28 days later" 2002, John in the comedy "intermission" 2003, Jackson ripper in" red-eye" 2005.
Due to these movies, he got nominated for a golden globe award for best actor in a musical or comedy and won an Irish film and television award for best actor.
Cillian murphy's family
Father name- Brendan murphy
Siblings name- Orla Murphy, paidi murphy, sile murphy
Wife name- Yvonne McGuinness
Children name- Malachy Murphy, carrick (aran) murphy
There is no information available about Cillian Murphy's mother.
Early life
Cillian Murphy is the elder son of Brendan Murphy, an employee of the Irish department of education. He has a younger brother, paidi, and two sisters Orla and sile.
He started playing music and composing songs when he was just ten years old. His family went to catholic school presentation brothers college where Cillian had his presentation of his acting skills. Due to his great performance, his teacher, poet William wall, encouraged him to pursue a career in acting, but till that time, Murphy was more interested in music.
When he turned 20 years old, along with his brother, he participated in many band concerts and performed. Due to his performance, the "the sons of green genes" band offered him five albums to record in 1996.
At the same time, Cillian was also doing his studies, but he was not interested in studies, he just wanted to complete his album records, and because of this, he could not pass the first year exam.
After some time, he saw the production stage of "A Clockwork Orange," directed by Kiernan. When he saw all the setups, he also got his interest in acting.
Read more- Zayn Malik And His Unique Dressing Style
Cillian murphy movies
With his great acting skills and talent, Irish actor Cillian has played various important roles in many movies. Some of them are:
28 days later (2008)
The wind with that shakes the barley (2006)
Inception (2010)
Batman begins (2005)
Free fire (2016)
Sunshine (2007)
Disco pigs (2001)
Anthropoid (2016)
The party (2017)
Red-eye (2005)
The delinquent season (2018)
Broken (2012)
Breakfast on pluto (2005)
Retreat (2011)
Perrier's bounty (2009)
Sunburn (1999)
Girl with a pearl earring (2003)
The tale of sweety barrette (1998)
How harry become a tree (2001)
Intermission (2003)
Cold mountain (2003)
On the edge (2001)
Peacock (2010)
The trench (1999)
The edge of love (2008)
Anna (2019)
Tron: Legacy (2010)
Red lights (2012)
In the heart of the sea (2015)
Transcendence (2014)
In time (2011)
Aloft (2014)
Dunkirk (2017)
The dark knight rises (2012)
A quiet place (2020)
Peaky blinders all season
Read more- Peaky Blinders And Their Famous Caps
Awards won by Cillian murphy
From childhood, Irish actor Cillian was a talented boy, and due to his great determination and hard work, he finally achieved his ambition to become an actor. Cillian Murphy has won many awards. Some of them are:
Circuit community awards
Biarritz international festival of audiovisual programming
IFTA award (2007)
IFTA award (2017)
IFTA award (2018)
National television awards, UK
Ourense independent film festival
TV choice award the UK
Facts about Cillian Murphy
Following are some interesting facts about Cillian, you must have never heard before:
Cillian was the first actor to play the DC villain in three separate films
He studied for the lawyer but failed in his final exams
The favorite of Cillian Was TRON
Cillian is a polyglot
Cillian's kids have not seen a lot of their day's work
Cillian family lives in London
The total net worth of Cillian murphy is $20 million
He has a hard time "switching-off" from being Thomas Shelby
Cillian currently lives in Dublin
The pronunciation of his name is "kill-e-an."
He used to play guitar
He doesn't like haircut of Tommy in peaky blinders
He is a fan of doctors who
He has a good American accent
Famous quotes said by Irish actor Cillian murphy
"I like the little bit of distance that London affords me, and I like living in a world capital. I like having the culture at my fingertips."
"I like being at home with my music and my books. I've done all the partying; I've done enough partying for four or five people as a young fella. But now I like the quiet life."
"I always think it's a sign of a truly gifted director when they can move seamlessly between genres."
"Having started out in theatre, I feel an impulse to do it as much as I can."
"I loved The Fall; I was kind of obsessed with that show."
"I personally think if something's not a challenge, there's no point doing it because you're not gonna learn much."
"I like watching films. I go to the cinema, but a lot of times I go to see kids' films."
"I don't know if anyone will ever sit beside me on a plane again."
"I don't have a burning passion for living in America per se, but I would certainly like to work there."
"I don't consider myself a shy person necessarily, but there's something about getting under the skin of a character and allowing you an abandon or a sense of courage that you would never have in your own life."
"I come from a long line of teachers. Not only did I not go into the family business; I had an aborted law career, and I played in bands. 'Disco Pigs' was my first professional acting experience."
"From a very young age, I had the ambition to be a musician and to do that professionally. That's what I pursued until I was about 20, playing in bands that were taken pretty seriously at that stage."
"For me, it's always been about the stories, not what medium. The medium is secondary to the stories."
"Every Irish person of my generation and earlier, we were raised Catholic, and we'd have to learn it in school, we'd have to learn the catechism by rote."
After reading the post, you might be thinking about Cillian Murphy's best movies and willing to watch them. So, what are you waiting for? Enjoy Cillian Murphy's best movies, and let us know your favorite one in the comment section.