Best Dog Breeds for Kids and Family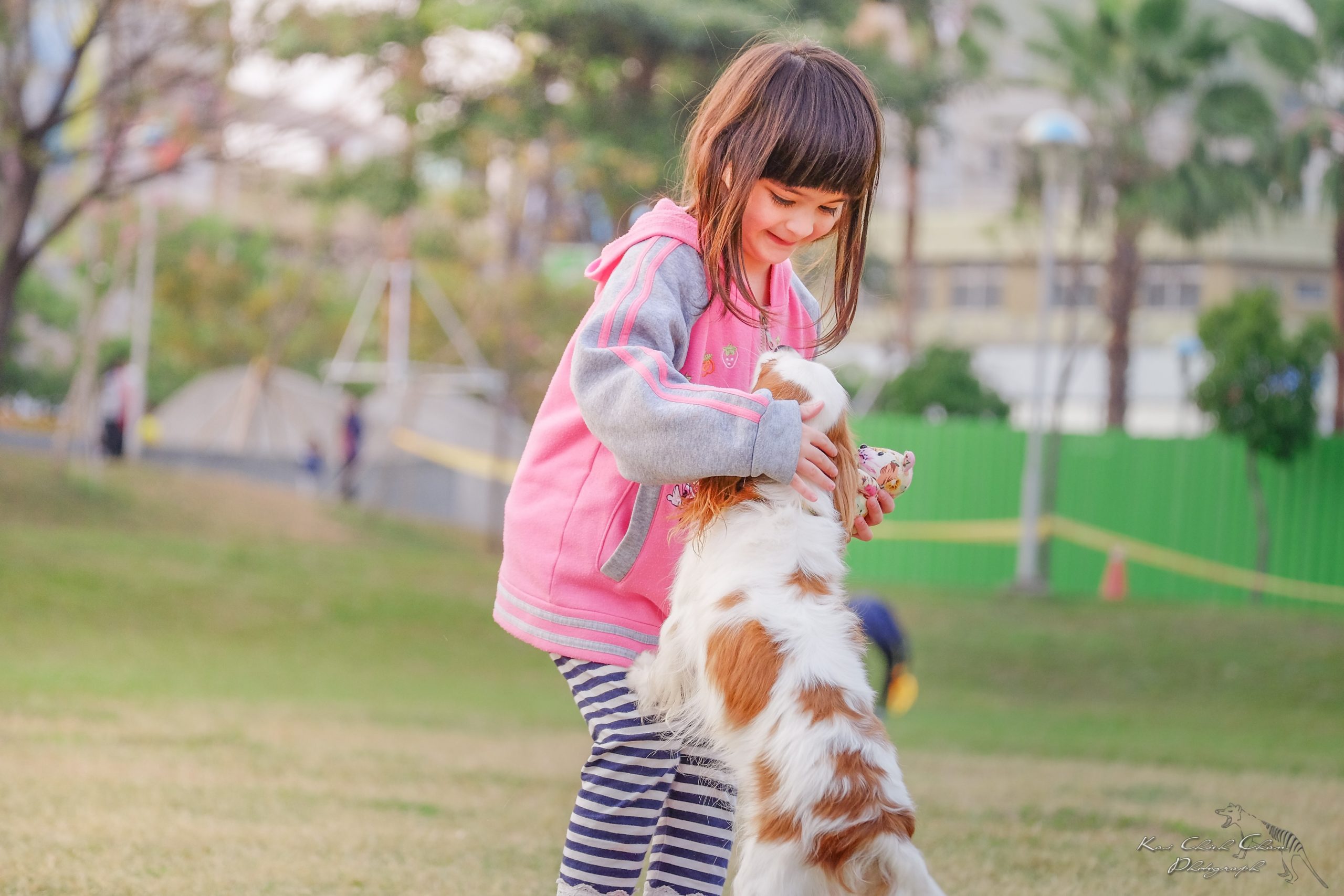 "A dog is the only thing on the earth that loves you more than you love yourself." The quote of Josh Billings clearly describes that dogs are the best pets one can have. If you are looking for a best friend for your little one, then nothing could be better than a dog. In order to help you, we have rounded up the best dog breeds for kids and family. 
Dogs are not only best playmates but can also teach your kids cooperation, responsibility, and compassion. Before adopting any pup, make sure to do proper research to find out the best dog breed for kids. Though all the dogs are good, some are better playmates. Some dog breeds have a patient and gentle soul, which makes them more suited for little ones.
Things to Consider When Looking for Dogs for Kids
Children and dogs make the best combination. Dogs are not only a bundle of joy but are also an amazing example of forgiveness and unconditional love. Moreover, they have enough energy to keep your kids entertained. However, finding a dog can be really difficult.
Now the question is, what things one should consider while looking for the best dogs for kids? In order to help you, we have made a list of qualities to consider when adopting a dog for kids.
Size
Size is one of the essential things to consider while choosing the best dog breeds for families and kids. Tiny dogs are fragile and more comfortable around older as well as more cautious kids. Some larger dogs are right for dogs, but they require regular walks.
You do not need to be concerned about the size as long as it is suitable for your lifestyle. Opt for dogs who can live comfortably indoors.
Energy
It is a matter of preference for your kids. Be realistic about the lifestyle that you can provide your dog. Some dogs are highly energetic and love to roam and run. Whereas others gladly love to get cuddles on the couch.
The best dog breeds for families depend on the family members, so check whether your family is looking for a snuggle bug or hiking buddy.
Temperament
Is your family more stoic and serious? Different dog breeds have different personalities, and your pet should be the right fit for your family. The family dog you are planning to adopt should be of an agreeable temperament. For example, it is easy to bond with calmer dogs, and they are also great companions for kids.
Care Needs
Caring and grooming for dogs is really a huge task. It can be quite daunting to groom the dogs with long furs. So, many people send them to professional groomers. If you do not have enough time, then opt for a dog with short furs. Such dogs are easy to care for, and they require less grooming.
Allergies
If your child has allergies, then the best dogs for them are the ones that do not shed much. Less shedding means fewer allergic reactions. Moreover, you can also opt for hypoallergenic dog breeds like Afghan hound or Irish Water Spaniel (Source).
Puppy or Adult
It is another important decision to make when choosing dogs for kids. Puppies are babes, and they require someone to keep watch over them. They are curious about everything. Make sure to know everything before getting a puppy.
On the other hand, adult dogs are calmer, and they require less effort and time. However, make sure that the dog is used to being around the kids.
Cost
We are not talking about the cost of buying a dog as you can avoid it by adopting a stray puppy. However, make sure to get proper medication and shots of the dog before you bring it to your home. Here we are talking about the cost that would be required for grooming. For instance, a larger dog breed would require more food and grooming.
Make sure to know about the safe and harmful human foods for dogs so that you can get an estimate of the cost of caring for your dog. So choose the dogs for kids according to the budget.
Best Dog Breeds for Kids
There are different types of dog breeds. Many doge breeds make amazing family dogs. They are good with kids and love to hang around family members. Here are some of the best dog breeds for kids.
Beagle
Beagles are one of the best and coolest dogs for kids. They are sweet, loving, and gentle towards kids. They are medium-sized dogs and joy to be around. Their small size and calm temperament make them the best dog breeds for families.
Beagles were generally considered as hunting dogs, and they are highly active. They are never tired of being outdoors and playing games. If your kid loves the outdoors, then this best family dog is the right choice for you.
Golden Retriever
Golden retriever holds the status of a great family dog. They are amazing learners and love physical activities like swimming, running, and fetching. Retrievers give a joyful companionship to kids, which makes them the best dog breeds for kids.
Golden Retrievers also make incredible service dogs. They are smart, enthusiastic, gentle, and have a playful side. Moreover, they have an active nature, so make sure to give them plenty of exercises.
You will also find that retrievers are affectionate and obedient, which will make your kid easily fall in love with the dog. Moreover, they require proper care for their golden coats. You will also have to brush them weekly.
Labrador Retriever
It is one of the most popular and cool dog breeds, and for a good reason. The Labrador Retrievers are playful, loving, reliable, protective, and patient in nature. Another best thing is that they are highly intelligent and take training really well.
Labrador requires a lot of exercise, so make sure that your family is ready to take the challenge. Make sure you have enough space for them to move around and play. Whether you opt for Yellow Labs, Black Labs, or Chocolate Labs, they all have the same strength, obedience, and stamina, which makes them a popular breed.
The best thing about Labs is that they get along nicely with other animals and pretty much with everyone they meet. However, Labradors shed. So you need to be prepared for regular cleaning.
Bulldog
If you are looking for a patient and devoted dog, then Bulldog is a perfect choice for you. They are family dogs and one of the best dog breeds for kids. Bulldogs have a sturdy build, which makes them perfect for kids. However, they are not too energetic.
Bulldogs are friendly, loyal, and docile dogs, and they get along with other pets and dogs really well. They are comfortable living in small and large apartments also. Bulldogs are one of the best small pets you can have for apartment living. Their small size makes them suitable for small apartments.
If you are planning to get a Bulldog for your kids, then keep in mind that their jaw has a compressed nature. It means that they require extra care with teeth cleaning, snoring, wheezing, and some drooling.
Pug
Pugs are not only one of the cutest dogs but are also the best dog breeds for families. They have earned a reputation for good family dogs and cool dogs. Pugs are patient, steady, and require proper care during extreme heat.
Pugs are best to provide your family with an endless amount of joy and happiness. They have an amazing choice perfect for cuddling, even for your little ones. Just like humans, they also love eating and sleeping. If you want a companion to snuggle up with, then you do not have to look further.
Poodle
Poodles are one of the best family dogs, and they are good for dogs. They come in three colors (apricot, white, and black) and three sizes (toy, standard, and miniature). Some people think that they have a fur coat, so they might be allergic. However, this is not true. Poodles have hypoallergenic coats, which makes them suitable for kids with allergies.
Newfoundland
Their nickname is "Nature's Babysitter." They are the best dog breeds for kids, and they happen to love children. Poodles are highly protective for kids, and they are considered the most intelligent breed.
Poodles are gentle, patient, and kind, which makes it easy to fall in love with them. They are best suited for a family with open and large space. They shed and drool excessively, but they should not be left alone. Moreover, their long coats also require regular upkeep and grooming.
Irish Setter
Irish Setter is popular for its red coat. They are energetic, playful, and love being around people. Moreover, they are friendly and love to play with children. This family dog breed loves so much to be around family that they hate being alone.
If your kids are highly energetic, then these dogs are a perfect match. They are perfect for families with yards in their house.
Final Words
Remember that though the best dog breeds for kids may have amazing characteristics, you will still have to work on socialization and training to help them become good citizens. Make sure to create a family schedule for playing, feeding, grooming, and walking. Trust me, with a loving and sweet dog breed; your kids will have the best time growing up.