Best Pet Insurance Companies For Dogs and Cats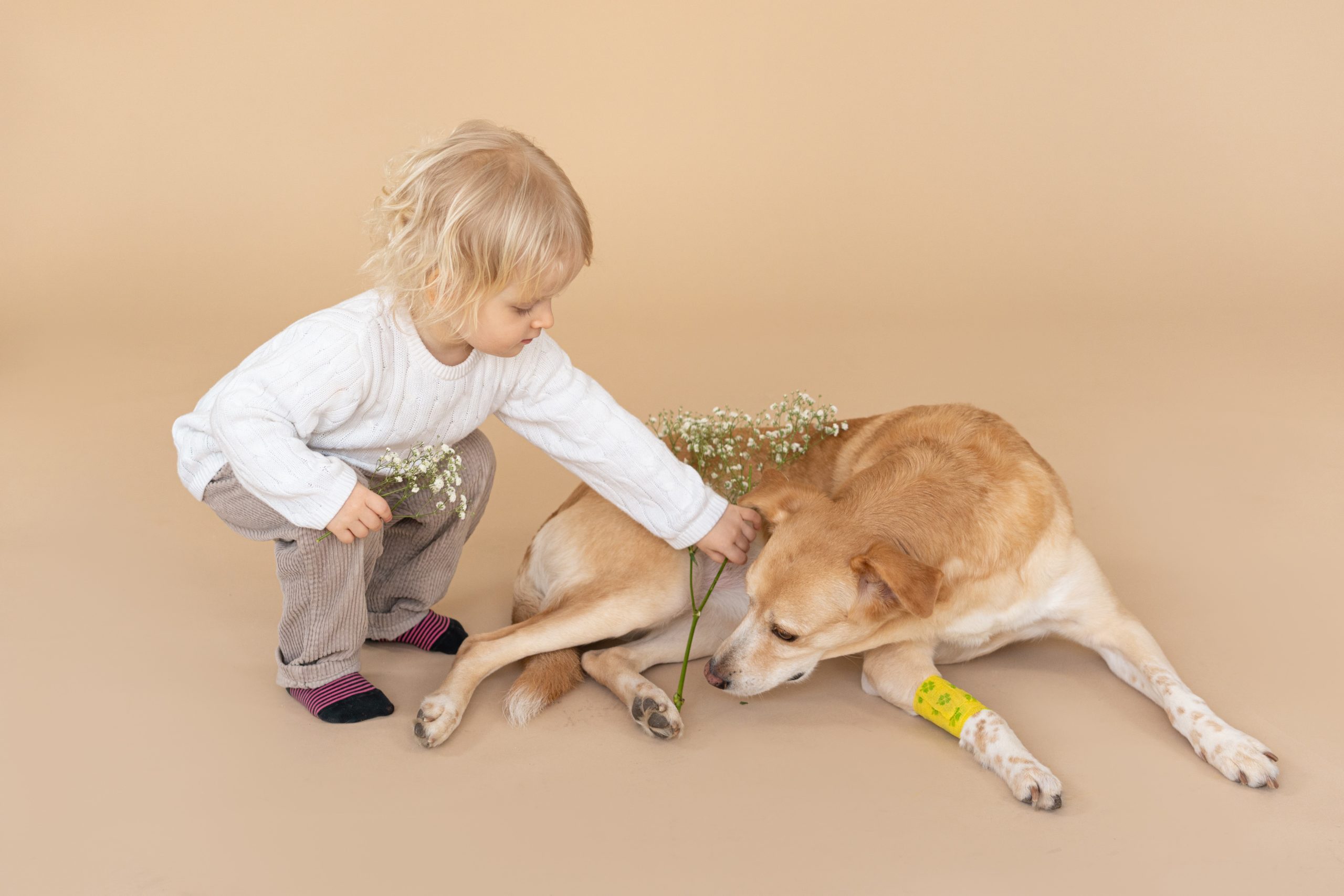 Most pet parents like to enroll in pet insurance plans to manage the costs of vet emergencies and also be prepared for emergencies. These insurance policies incur low monthly costs but can pay tens of thousands of dollar vet bills and provide coverage for life-saving operations for your dogs and cats. The best pet insurance company always offers generous illness and accident coverage, with flexible deductibles and premiums, and also has transparent policy terms. These offer various discounts for insuring multiple pets and preventive care coverage, and additional protection for add-on riders.
Here we have listed some of the pet insurance companies that you can look out for to give you peace of mind and save you from vet bills.
Best overall pet health insurance

Trupanion Pet Insurance

Trupanion is top pet insurance that offers comprehensive coverage, including injuries and illnesses unrelated to preexisting conditions. The policies of Trupanion pet insurance companies offer a lifetime of "per-condition" deductible, meaning that you pay the deductible amount for a condition that will not recover for the life of your pet. Trupanion is unique in the sense that it will pay claims directly to the animal hospital or vet, so you do not have to worry about filling forms. You will never again have to worry about expensive bills. You can get additional packages like Complementary Care and Recovery for some nonclinical procedures like physical therapy and acupuncture or Pet owner assistance which covers the cost of everything outside Vet bills like rewards for lost pets, advertising, boarding fees when you are hospitalized. This is the best pet health insurance for dogs and cats starting at $59 and $32.
Read More- What Is The Right Puppy Vaccination Schedule?

Best affordable pet insurance

Healthy Paws Pet Insurance

Another one of the best pet insurance companies is Healthy Paws. It aims to make your pet health insurance experience simple with maximum coverage for any treatment of a new accident or injury which is not a part of a preexisting condition. Healthy Paws provide insurance coverage for congenital or hereditary conditions. The company offers never-ending benefits for the pet's lifetime in case the cat gets cancer. Healthy Paws offer a handful of deductible options, which is a great help when you are budgeting during monthly premiums. You can submit the claims via the phone app or on the official website of Healthy paws. As per the company's policy, 99 percent of the claims are processed within two days of submission. The average monthly cost for pet insurance premium for both cats and dogs is $17 and $33.

Best for customizing your policy

Petplan Pet Insurance

Another one of the best pet health insurance companies is Petplan. This insurance plan covers all the illnesses and accidents of dogs and cats without any restriction on congenital or hereditary conditions. Unlike many other insurance providers, Petplan covers dental injuries and also periodontal diseases. This makes the best dog insurance plan for small pups who need professional help for dental cleanings.
What makes this the top pet insurance plan is the customization of the policy. The company allows you to choose from per-condition and the annual deductible and also offers the deductible amount of $50 increment between $100-2500. The monthly insurance premium starts at $29 for dogs and $18 for cats.

Best for large-breed dogs

Embrace Pet Insurance

If you are an owner of a large dog, then Embrace is the best dog pet insurance because of its wellness and preventive coverage, along with coverage for surgeries like gastropexy.
Embrace offers one standard insurance plan to cover illness and accidents along with a wellness plan to cover regular vet visits and vaccines. You also get additional coverage for treatments like prosthetic limbs and behavioral therapy, which other pet insurance companies do not cover.
Embrace gives you a wide choice for customizing the policy ranging from reimbursements and deductibles to annual benefit limits and prescription drug coverage with added benefits that will cost you every month. You can easily submit the claims online or by mail using a mobile app, and reimbursement can be made via direct deposit. The cost of this pet insurance plan for dogs is $12.95 and $8.95 for cats.
Read More- What Causes Dog Stomach Gurgling?

Best for pet owners on a budget

Pets Best Pet Health Insurance

Pets Best comes with amazing pocket-friendly offers for pet owners who are on a tight budget. This is the best insurance plan at a low cost, which covers all illnesses, annual exams, and alternative treatments. If you have an extremely low budget, you can also make a plan to cover accidents only, although it will not cover other illnesses.
The insurance plan starts at &6 per month for cats and $9 for dogs. You can protect your pet for one year at just $10,000 a year after reaching $250 deductibles.
The best comprehensive wellness plan

Nationwide Pet Insurance

While not every pe may require an increased wellness coverage, but some pet owners prefer to take the additional preventive care. Nationwide is top pet insurance with its major medical plan to give you coverage for new injuries, accidents, and chronic illness as well as cover all the vet visits, diagnostics, vaccines, heartworm, and tick prevention, and even other hereditary conditions like eye disorders and hip dysplasia.
This insurance company also offers reimbursement rates which help in lowering premiums and is risky for when your pet needs to visit a vet multiple times in a year. Unlike other pet insurance companies, nationwide pet health insurance offers many policies for exotic pets and birds in addition to dogs and cats. Medical plans for cats start at $19 and dogs at $35, while the wellness plants are for $59 and $31.
Types of pet insurance plans

When you are searching for an insurance company for your pet, the first thing you should do is take a look at the finances and how much you are willing to spend in emergency situations. Every policy has different coverages and is available at different price points.

Accident-only policies

An accident plan is suitable for you if your primary concern is a propensity for mishaps of your pet. These plans are more affordable than other medical insurance coverage.

Accident & Illness policies

This is an all-inclusive plan for the best pet health insurance coverage. It covers both illness and accident coverage. In addition, you can expand them further into a comprehensive plan by adding wellness coverage which is an add-on instead of the integrated part of the plan.

Comprehensive policies

Some insurance plans have comprehensive policies and provide coverage for everything from illness to accidents to a wellness routine. These plans are costlier but are worth the extra peace of mind.
Read More- How to Hire the Right Dog Trainer?
Pet Insurance FAQs

Is pet insurance worth it?

Knowing about the return values of pet insurance companies depends on your needs and the health care of the pet. Before you enroll your pet in a particular insurance plan, always consider the costs vs. potential benefits. Any insurance plan provides you service that cannot be measured in dollar amount and gives you peace of mind knowing you will not have to incur expensive vet bills alone.

How much is pet insurance?

The price of your pet insurance plan depends on various factors like the pet's gender, type and breed, age, location, coverage, and reimbursement and deductible levels. The more expensive the place you live in, the higher will be the bills of pet insurance.

What is the best pet insurance?
Deciding which is the best pet health insurance for your dogs and cats depends on various factors like budget and pet's need.

What does pet insurance cover?

It depends on the different plans pet insurance companies offer. A standard pet health insurance covers injuries and accidents. You can buy a certain policy that covers routine visits like vaccination and vet visits, known as wellness plans.
Things like blood tests, ultrasounds, and other procedures like CAT scans and MRIs are also available at the vet's office.

Final Words:
If you wish to evaluate which insurance plan is right for you, you can download online sample policies of different pet insurance companies. Carefully read all the restrictions, inclusions, and exclusions. Check whether you are comfortable with the policies, and then go ahead with enrolling.