Instant Pot Soup Recipes To Get Cozy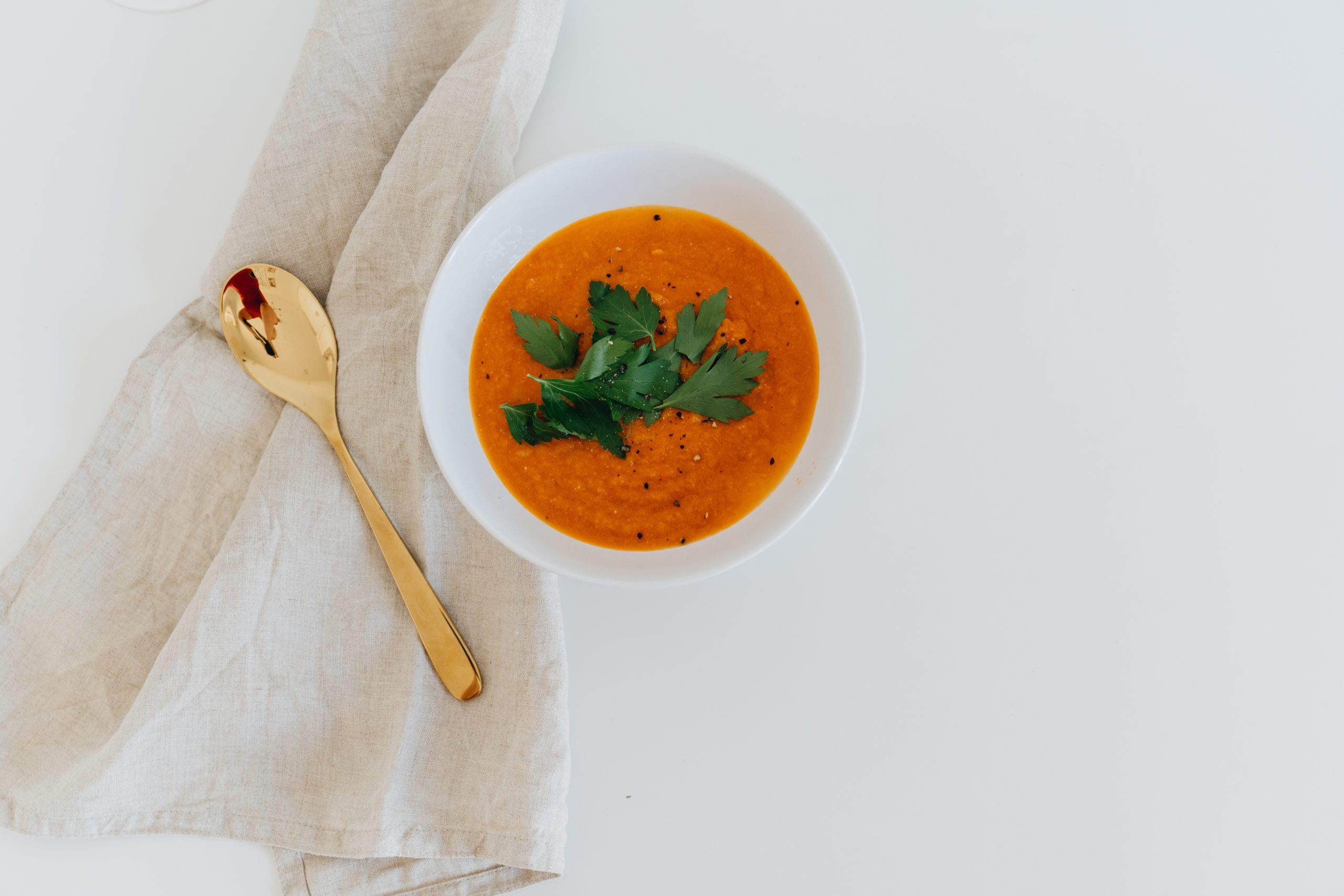 Who doesn't love a bowl of warm soup during cold weather? Soup makes the best comfort food to cozy up in a fuzzy blanket and couch while binge-watching your favorite show. Here we are with some of the best instant pot soup recipes that taste better than restaurants.
Instapot Chicken Noodle Soup
We don't think there is anything better than a bowl of hot chicken noodle soup recipe. These instant pot soup recipes are perfect for a light meal.
INGREDIENTS
2 tbsp. extra-virgin olive oil
1 small yellow onion, chopped
2 medium carrots, peeled and chopped
Two stalks celery, chopped
two cloves garlic, minced
2 tsp. fresh thyme leaves
2 bay leaves (optional)
two lb. boneless skinless chicken breasts (about 4)
Kosher salt
Freshly ground black pepper
4 c. low-sodium chicken broth
4 c. cold water
8 oz. egg noodles
Pinch crushed red pepper flakes (optional)
Juice of 1/4 lemon (optional)
2 tbsp. freshly chopped parsley for garnish
DIRECTIONS
Change the instant pot setting to saute. Heat oil and start adding carrots, onions, and celery. Cook until the vegetables become tender for about 6-8 minutes. Keep stirring occasionally. Add thyme and garlic and cook for 1 minute. Add bay leaves, then add chicken breast and season generously with pepper and salt. Add water and broth, and now close the lid of the Instant Pot. Set the instant pot setting to soup and cook for 7 minutes.
When the soup is cooked, and air has been released, carefully remove the lid and, using tongs remove chicken breasts on a cutting board. Shred the chicken using two forks and then return it back to the instant pot. Take out the bay leaves and add egg noodles to Instapot.
Change back the instant pot setting to saute and cook the noodles uncovered for 4-6 minutes. Turn off the instant pot and mix pepper flakes and lemon juice if you like.
Pour soup into bowls and garnish with parsley and black pepper when serving.
Read More- Best Fall Dessert Recipes To Try This Season
Instant Pot Vegetable Soup
This is another one of the best instant pot soup recipes loaded with cauliflower, cabbage, bell pepper, and zucchini. This vegetable soup is the healthiest way of warming up during cold weather.
INGREDIENTS
1 tbsp. extra-virgin olive oil, plus more for serving
One medium onion, chopped.
4 garlic cloves, minced
Kosher salt
Freshly ground black pepper.
1 tbsp. tomato paste
2 c. chopped cabbage
2 c. small cauliflower florets
Two carrots, peeled and thinly sliced.
2 celery stalks, thinly sliced
1 red bell pepper, chopped
One medium zucchini, chopped.
one (15-oz.) can kidney beans, rinsed and drained
1 (15-oz.) can diced tomatoes
4 c. low-sodium vegetable broth
2 tsp. Italian seasoning
3/4 tsp. paprika
Freshly chopped parsley for serving.
DIRECTIONS
Change the instant pot setting to saute. Add Garlic and onion and season with pepper and salt generously. Cook onions for 5 minutes or till they soften. Add tomato paste and cook for 1 more minute. Add all the remaining ingredients and stir nicely to combine.
Lock the lid, change the instant pot setting to high pressure, and set the timer for 12 minutes. When done, turn off the steamer and release pressure.
Add salt and pepper to salt and garnish with parsley when serving. You can also add olive oil before serving the soup.
Instant Pot Potato Soup Recipes
This is the potato soup recipe for which the instant pot is made. You do not need to boil the potatoes or stand over a stove for a long time. Instapot soup recipe makes it easier to cook potatoes and gives you a delicious soup ready to serve in just 40 minutes.
INGREDIENTS
2 tbsp. butter
1 large onion, chopped
2 cloves garlic, minced
1 tsp. fresh thyme leaves
6 large russet potatoes, peeled and diced
4 c. low-sodium chicken broth
1 c. plus 2 tbsp. milk, divided
2 tbsp. cornstarch
1/2 c. heavy cream
Kosher salt
Freshly ground black pepper.
For serving:
Shredded cheddar
Chopped cooked bacon
Freshly chopped chives
DIRECTIONS
Set the saute function on the instant pot and melt butter. Add onion and cook for 5 minutes to soften them a little. Then add thyme and garlic and cook for 1 minute until fragrant.
Add broth and potatoes and add a lid on the instant pot. Change the pressure cooker setting to high and set the timer for 8 minutes. When done, turn off the valve to release pressure.
In a bowl, add 2 tablespoons of milk and cornstarch to make a smooth slurry. Remove the lid of the instant pot and change the setting to saute. Add cornstarch slurry and 1 cup milk with heavy cream. Let it come to a boil for 5 minutes, and meanwhile, keep stirring. Season with salt and pepper.
When serving this delicious instapot potato soup recipe, garnish with bacon, cheddar, and chives.
Read More– Best Mardi Gras Party Food Recipes
Instant Pot Easy Lasagna Soup Recipe
This is another easy and one of the best instant pot recipes. If you are a fan of lasagna and soup, why not mix them both. The best part is that this recipe does not require an oven and can get ready much faster than a baked lasagna. You will get lots of added flavor with tomato broth. No wonder this Lagana soup is the best comfort food.
Ingredients
1 1/2 lbs Lean Ground Beef or Sausage (or do 1/2 and 1/2)
one 4″ sprig Fresh Rosemary
1 pinch Red Pepper Flakes
1 Onion, chopped
2 tsp Italian Seasoning
1 tsp Basil, dried
One tsp Oregano, dried
1 tsp Salt
1/2 tsp Pepper
5 cloves Garlic, pressed or minced
1 Bay Leaf
4 oz Mushrooms, sliced
1 (14 oz) can Tomato Sauce
5 cups Chicken Broth
one (28 oz) can of Crushed Tomatoes, with juice
9 Lasagna Noodles, broken into small pieces, about 1.5″
To Finish
1 cup Mozzarella Cheese, shredded
one cup Parmesan Cheese, grated
1 cup Cottage Cheese* (or Ricotta)
1 box Frozen Chopped Spinach, thawed (optional ingredient)
Garnish
Fresh Basil or Parsley Leaves
Parmesan Cheese
Directions
Change the instant pot setting to saute. When the display reads hot, add bay leaf, meat, red pepper flakes, and rosemary. Cook everything until the pink color of the meat is not visible and remember to stir occasionally. Do not durian fat if you use lean meat.
Add Italian seasoning, onion, oregano, basil, pepper, and salt. Cook for a few minutes until the onion starts getting tender and translucent. Add mushrooms and garlic and cook for one more minute.
Add tomato sauce, tomatoes, and broth. Stir nicely and let it come to a simmer. Add pasta and stir well.
Put on the lid and turn off the steam and release the knob.
Now turn off the saute function and press the manual button on the pressure cooker.
When the cooking time on the pressure cooker ends and the pot beeps, make sure to do a quick release in the pressure cooker. Start slow and make sure no sauce leaks out with the steam.
When the pin drops down, open the lid. Stir soup and separate noodles using a fork. Add parmesan and mozzarella cheese. Mix in well and let the cheese melt. Add cottage cheese and spinach now.
Serve the soup with fresh basils, parsley in a bowl with added parmesan.
Read More These Hearty Winter Dinner Recipes Are A Must Try
Instant Pot Pho
Do you want to learn how you can make a restaurant-quality pho at home? This is one of the easiest instant pot Pho soup recipes you will ever try. The broth is so flavorful and comforting.
INGREDIENTS:
1 tablespoon canola oil
1 large sweet onion, quartered
1 (2-inch) piece ginger, sliced
2 cloves garlic, smashed
1 1/2 pounds bone-in chicken thighs, skin removed
3 whole cloves
2 star anise pods
1 cinnamon stick
1 teaspoon ground cardamom
one teaspoon ground coriander
1/2 teaspoon black peppercorns
4 cups chicken stock
1 1/2 teaspoons brown sugar
Kosher salt and freshly ground black pepper, to taste
1 lime, cut into wedges
8 ounces rice noodles
1 cup bean sprouts
1 cup fresh basil leaves
one cup is torn mint leaves
1 Thai bird chili pepper, thinly sliced
2 tablespoons fish sauce
DIRECTIONS
Set instant pot to saute settings. Heat canola oil and add ginger, onion, and Garlic. Keep cooking and stirring occasionally until the onion is browned for 4-5 minutes.
Add cloves, cinnamon, star anise pods, coriander, cardamom, and peppercorns for about 1 minute. Stir chicken thighs, fish sauce, chicken stock, brown sugar, 2 cup water, and 1⁄2 teaspoon salt. Change to manual setting on high and set the timer for 15 minutes. Release pressure when cooked.
Remove chicken from the instant pot and shred chicken using forks. Keep it aside.
Strain chicken broth through a fine-mesh sieve and line it with cheesecloth and Sicard any solids. Season with pepper and salt. Skim fat from the surface and discard with salt and pepper as per taste.
In a large boiling water pot, cook noodles as per instructions on the package. Drain water.
Divide chicken and noodles into a serving bowl. Ladle over the broth mixture and serve the soup immediately. When serving, garnish with basil, bean sprouts, chili pepper, lime, and mint.
Read More- Best Christmas Holiday Cookie Recipes
Instant Pot Chicken and Dumplings
This is one of our favorite instant pot chicken soup and dumplings recipes. This hearty, comforting, and classic soup is worth savoring.
Homemade Dumplings Recipe
If you like, you can make dumplings at home instead of buying frozen dumplings from the market.
1 cup all-purpose flour
1 egg beaten
2 tsp baking powder
1/2 tsp salt
2 tbsp chives chopped
1/2 cup buttermilk
Take a bowl and whisk all the dumplings ingredients together, making sure you do not overmix anything. If you end up overmixing, the dumplings will become dense. Add them by dropping a teaspoon of broth. Do not make the size too large as they expand a little while cooking.
INGREDIENTS
1 large carrot peeled and chopped
8 refrigerated biscuits
1 tbsp olive oil
1 large onion chopped
Two stalks celery chopped
½ tsp salt or to taste
½ tsp pepper or to taste
⅓ cup all-purpose flour
2 bay leaves
½ tsp thyme dried
2 tbsp parsley fresh, for garnish
1 cube chicken bouillon or 1 tsp poultry seasoning
2 cups water
1 lb chicken breast boneless and skinless
½ cup peas frozen
5 cups chicken broth
Directions
Open a biscuit can and flatten out biscuits using fingers. Use a rolling pin alternatively. Cut biscuits in 4 strips and feel free to cut them in small or large sizes. Keep them aside.
Turn the saute settings on Instant pot. Add olive oil and cook until it's hot. Add carrots, onion, and celery and saute for 3 minutes until the onion softens and becomes translucent. Sprinkle salt and pepper as per taste.
Whisk flour and cook for 1 more minute. Add 1 cup chicken broth and whisk until the flour absorbs all the liquid.
Add thyme, poultry, and chicken bouillon along with bay leaves. Add left-out chicken broth and water. Keep stirring.
Add chicken into the pot and add a biscuit piece. Close the lid of the instant pot and set the timer for 7 minutes.
When the timer turns off, and pressure is released, naturally unlock the lid.
Take the chicken breasts out of the pot and shred them using two forks. Again set the setting to saute. Add back the chicken and peas. Stir everything nicely and cook for 2 more minutes.
Turn off the pot and garnish with parsley. Serve it warm in soup bowls.
We hope you like these instant pot soup recipes. If you try any of the above-listed easy and delicious instant pot soup recipes, do not forget to share your experience with us in the comments down below.