How Much do Movers Cost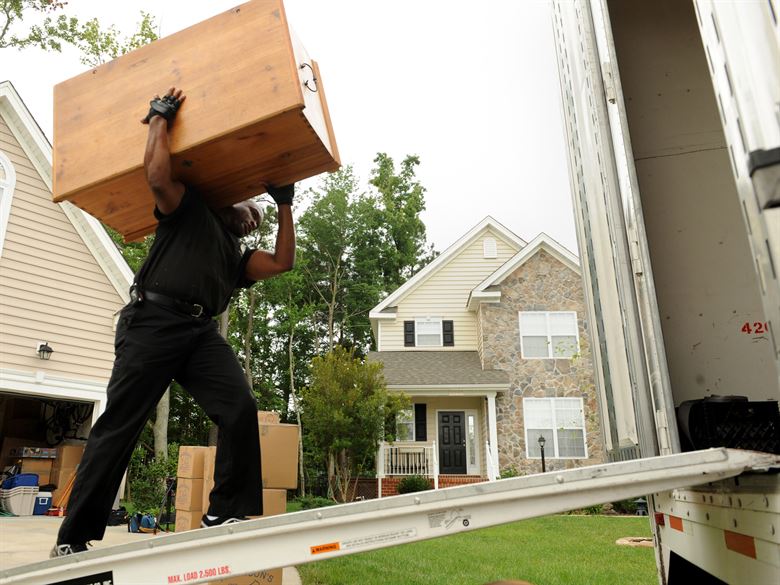 The estimated cost of hiring a mover is the most important factor in deciding whether you need to hire a mover. There are other things to consider when moving house or hiring movers. However, how much the companies charge in different moves and scenarios is essential in deciding which company you should hire for movers. Now you must be thinking, how much does a mover cost? Here is an article to help you regarding the cost of movers. 
Why should you hire movers?
You need a moving company that can do it all for you without causing any damage when moving home across the country. You might think that you can do the moving work yourself. However, if you have to move heavy objects, it can cause damage or even injury. Therefore it is always a good choice to hire a professional moving company to help you move. Below mentioned are some other reasons why you should hire movers.
Experience
If you have moved house before then, there are possibilities that you can do it yourself. However, if you are moving for the first time and have a three-bedroom house, it is better to hire professional movers regardless of the distance. It will help you save from the stress of moving, including packaging, loading, and unloading heavy boxes and furniture. The overall cost of hiring movers includes handling difficult tasks that you can do yourself in certain situations.
Specialty Items
The moving company prices and requirements of hiring professional movers also depend on the size of your house and the nature and quantity of household items. For instance, if you have many specialty items like a piano, antique furniture, etc., you would need to hire professional hires. It is difficult and risky to pack the specialty items, so it is better to search the World Wide Web for moving companies near me, check the house mover rates, and hire professionals. 
Time
Time is one of the biggest factors that can help in deciding things. If you think it is okay to hire a man and a truck for moving, you might be wrong. If you have a big house and too many specialty items, it would require much time to pack the things yourself. Inexperience can also double or triple the time for less time-consuming packing and moving works. 
How much does it cost to hire movers?
Isn't it all about the moving company prices or house movers rate? We all want to ensure that our hard-earned money is spent well on the best moving company. You want to see experience, professionalism, affordability, and excellent service if you are paying. Here is all you need to know about the average moving cost. 
Cost of hiring movers in town
Local movers charge based on hours. Therefore, if you opt to hire two men and a truck, it would cost around $100 and $120 per hour. If you are moving in the town, moving labor without a truck would cost around $70 to $90 per hour. 
The overall moving cost varies based on the area where you live, metra area, and state. You will be charged based on the hours the movers work on your move. These rates on the hours apply to everything, including packing, loading, or moving from point A to B. 
The travel charges might vary based on pickup and drop location. The travel fee might be negotiated based on travel distance in many cases. The company might also charge you for different packing materials.
The average cost of hiring movers long distance
The distance to your destination, the weight of your shipment, and any other extra service lead to the formation of long-distance costs. You can expect to pay an average of around $0.70 to move around 1 pound of household items at a distance located 1000 miles away. Additional services are not included in this approximate price.
Keep in mind that long-distance prices are calculated based on weight. In some rare cases, it is also calculated by the cubic foot of the household products for transportation. 
Cross country moving companies charge the basis of your shipment's weight and total distance to the destination. It is essential to know that the price depends on a wide range of factors in long-distance moves. 
Knowing the moving cost beforehand is better to request an in-house estimate. Once you request it, a company representative will visit your house, assess the situations related to moving, and then provide you with a moving estimate. 
The best way to get an idea of the moving cost is by calling some top long-distance movers and getting a site estimate. Reject any company that is not providing you with a site estimate. 
The average price of movers according to the apartment size
The price of moving varies based on the size of your apartment and house. Below mentioned are the average costs to provide you with a clear picture. 
For one-bedroom apartment
Local movers will charge approximately $25 per mover per hour if you have a one-bedroom house. To move the one-bedroom apartment locally, you would need hardly four movers, which might cost $300 for labor only. If you are moving long-distance, the price can reach around $2000 for a weight of around 3000 lbs.
An apartment having one bedroom weighs around 2200 lbs to 3200 lbs. However, the weight might vary based on the items you have in your apartment. To save transportation costs, you should inventory your complete home. You should reduce the number of possessions to a minimum by packing them properly as it will help in reducing the overall cost. 
For two-bedroom apartment
In the case of a two-bedroom apartment, local moving companies charge approximately $25-$30 per hour per mover. You would require roughly three movers and 6 hours for moving a two-bedroom apartment; therefore, it would cost around $450-$500 for labor. If you are moving long-distance, the cost can reach up to $3500 for an average weight of around 5000 lbs. 
A two-bedroom apartment weighs around 5000 lbs to 6000 lbs. However, a single-specialty item can cause variation in the scale. If you want to manage moving properly without too much hassle, you should begin packing items as soon as possible. First, you should pack the rooms that are complicated to pack, like a kitchen or a storeroom. After this, you should work on packing comfortable rooms like bedrooms or bathrooms. 
For three-bedroom apartment
In case of short distances, the movers charge around $25-$30 per hour per mover. It would require hardly four movers and 9 hours to move a three-bedroom apartment, and it would cost around $900 for labor. In case you are moving cross country, the price might rise to $6300 for the weight of around 9000 lbs. 
When the moving truck is weighed on the scale, you should always ask the moving company to be present at the location. Your possessions might weigh more or less than average estimates, so be careful. To reduce the cost, it is a good idea to purge any items that you think are of no use to you and will not be required in the foreseeable future. If you haven't used any household items for a long time, it is better to get rid of them. 
Home Assessment
If you are still confused about home much mover cost, it is good to call a moving company. They will send surveyors to assess your house and the details related to moving. They will list all the items that would require packing, like cupboards, furniture, and kitchen drawers, and provide you with an estimated in-house cost. It will help you in getting an idea of house movers' rates.