How Much Does An Above Ground Pool Cost?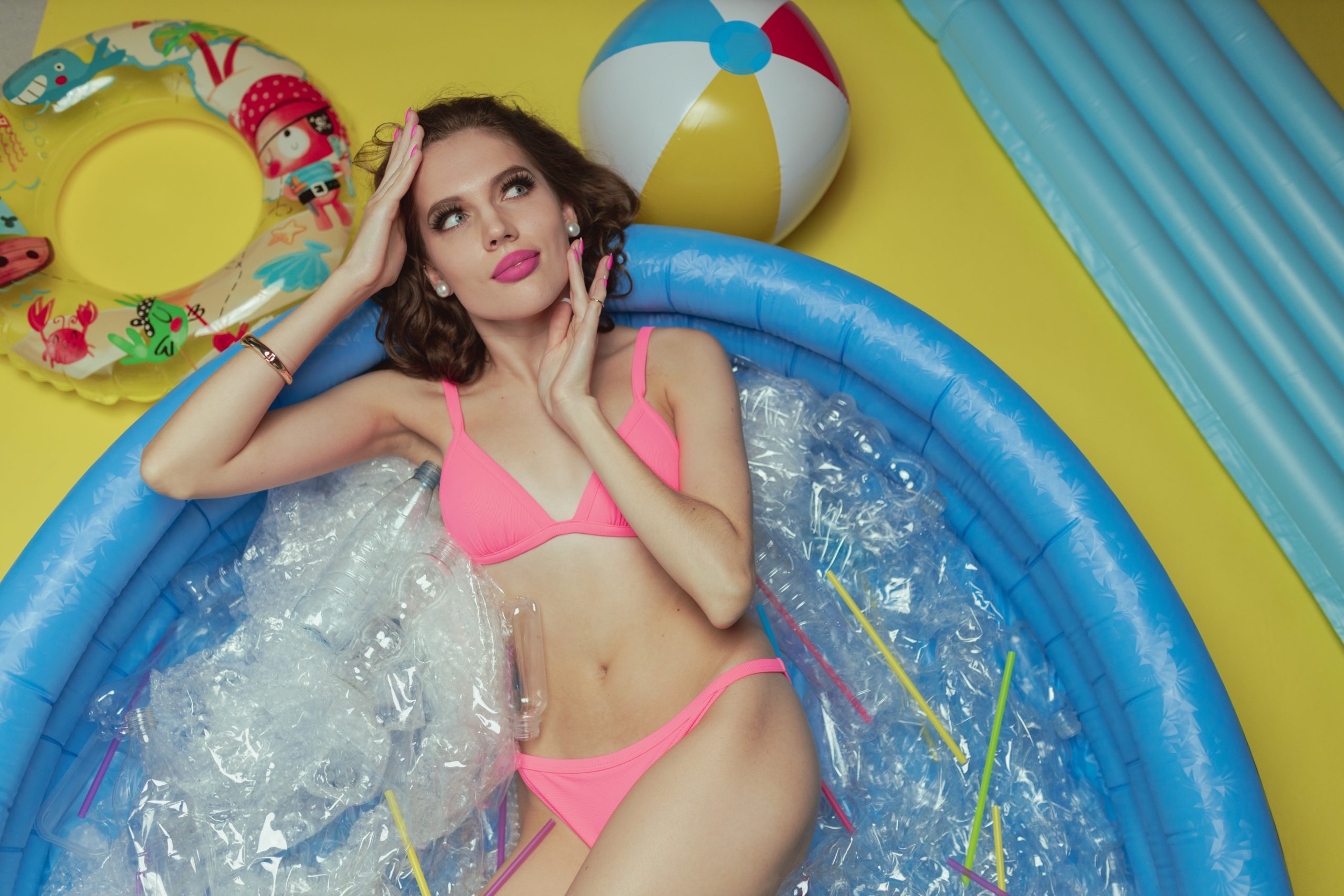 How much does an above-ground pool cost? If you want to know the answer to this question, keep on reading this post.
Swimming pools are what we all need in summer to cool off and relax. An above-ground swimming pool will allow the homeowners a chance to own a pool without many drawbacks of the in-ground swimming pool.
An above-ground swimming pool basin rests on the ground and not in the ground. In certain cases, the above-ground basin is supported by a resin or metal frame. In other cases, these are self-supporting and inflatable.
The above-ground pool brands like Intex, Doughboy, and Namco are less expensive as compared to the in-ground pools, and most of them can be easily installed by homeowners. The best thing about owning an above-ground pool is that these are not permanent. You can disassemble and move them whenever you like. One downside of an above-ground swimming pool is that these do not add to the value of your property.
Average Above-Ground Pool Cost
The most affordable range of all above-ground pools is the inflatable pools. These are priced as low as $350 for a 42 inch deep and 15-foot diameter pool. On the higher end, an inflatable pool of 18 feet and 48 inches deep can cost around $700 to $900. Most kids' inflatable pools are priced at $50.
Resin or metal framed pools are far more expensive than inflatable pools. For a 48 inch 15 foot round pool, you will have to pay $600 to $700. On the higher side, 18 foot by 9 foot 52 inch deep costs around $1200 to $1400.
Register steel-built pools are priced at $1300 to $1400. Almost every above-ground pool has a lower installation cost than an in-ground pool. On average an in-ground pool costs $37,000 to $67,000.
Maintenance and Repair of Above-Ground Pool
An above-ground pool is very easy to maintain as long as you keep up the maintenance schedule. When you ignore simple problems, these soon become complicated.
Always keep the pool frame and walls clean using a mild soap solution and avoid using abrasives. Some metal parts of the pool may require a wax coating to prevent corrosion.
Tiny slits and holes can be easily repaired using a patch kit. Some above-ground pools also offer starter patch kits. Make sure to attend to any holes or slits immediately, as these may become irreparable if not taken care of.
Above-Ground Pool Designs
Rigid Wall Pools
Rigid walls of above-ground pools are more permanent and sturdy as compared to other types. The walls are made of metal, and owners of the rigid pool own their pools for years to come. Some people even install the pools partially in the ground or by building decks to meet the height of the pool. The water capacity of these pools is more and can be filled to the top.
Inflatable Pools
Inflatable pools do not have the hassle of a rigid frame and wall assembly. If you think inflatable pools are only for kids, then you are wrong. This above-ground pool is available in all sizes and offers value when size, balancing cost, durability, and ease of installation.
Steel- or Resin-Frame Pools
Resin or steel frame pools have hybrid inflatable and rigid walls. The pool basin is made of flexible plastic. A lightweight exoskeleton of or hard material holds the basin to retain its shape.
A framed pool can be as large as 16 feet by 32 feet and rectangle or oval in shape.
Kiddie Pools
Kids, family, or wading pools are shallow inflatable pools that are meant for kids to splash around in the water. These pools are only 30 inches deep or even less. Adults can dip their feet into the water while their kids play.
Above-Ground Pool Installation Cost
Most of the above-ground pools can be installed at home easily. Assembly of such pools is not at all complicated, but it is a lengthy process. Make sure to keep ten days from and some assistants to help.
Always pick a fair season to do the job with no snowfall or rain and especially no wind. People who have large pools should call in a professional to help with the pool installation process. A professional needs only 2-3 days to install the pool completely.
An above-ground pool should always be installed on flat ground with good drainage. Local codes may need your pool to be at least 3 feet from the rear side of you properly and 10 feet from the street.
Best Brands For Above-Ground Pool
Bestway
In the Swim
Doughboy
Coleman
Intex
Splash Pools
Summer Waves
In-Ground Pools vs. Above-Ground Pools
In-ground pools are difficult to install with higher installation costs and also require rebar and concrete work. The contractor needs access to the yard to work with heavy equipment.
These pools are permanently attached to the yard fixtures, adding or deducting the property value. A well-constructed pool will always add value to your house. The in-ground pool requires extensive maintenance even if you are not using the pool, or else it will be demolished.
On the other hand, an above-ground pool is easy to install or build and costs less. These do not require digging the ground and have zero labor cost.
Final Words:
Having an above-ground pool comes with its own set of advantages and disadvantages. If you are planning to install an above-ground pool, make sure to go through the guide on how much an above-ground pool costs. We hope this article was useful for you. If you like this article, do not forget to leave a comment down below.