How To Look Young: Best Anti-Aging For Men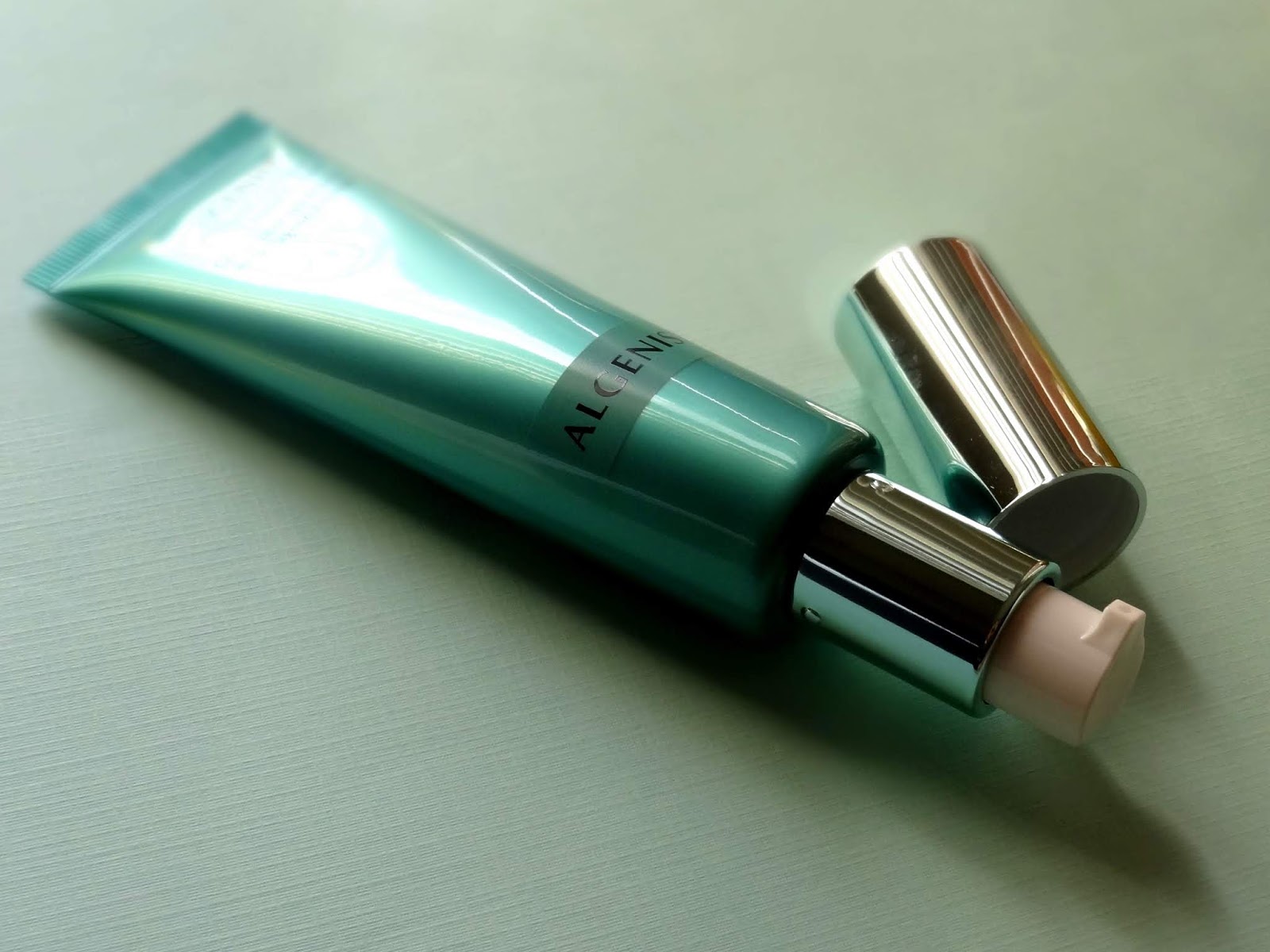 The general idea is that men get better with age – don't you like the rugged and distinguished look? Double standards? Maybe. But it doesn't mean you don't need to take care of your skin when the signs of aging start showing up. Or if you want to do what is the best solution to anti-aging for men? 
Well, it depends on what you actually want. Yes, as your preference is going to decide which anti-aging products you are going to use. For example, you can go for some of the best anti-aging cream for men, or you can go for anti-aging foods. Or you can just combine these both for the best results.
Although choosing the best anti-aging for men can be a tough task. So to help you with this, we have listed some of the best anti-aging cream for men in the article, along with serums and other anti-aging products.
Best Anti-Aging Products
The products below are selected according to various criteria like customer reviews, expert advice, and more.
SkinBetter Science Solo Hydrating Defense Men
Price: $160.00
Want a one-stop solution for your aging problems? Well, there is no better option than the skinbetter's solo hydrating serum.
In short, it is a one-step antioxidant specifically designed for men and packs a perfect cocktail of vitamins, according to the experts. This serum provides and fulfills all the antioxidant needs, which can help in the prevention of free radicals. It, along with preventing the damage from free radicals, helps in hydrating the skin and keeps it healthy.
Isdin Eryfotona Actinica Mineral Sunscreen SPF 50
Price: $55.00
Do you want a zinc-based anti-aging cream that fulfills your need for sunscreen as well as an anti-aging cream for men? There is no better option than is in eryfotona actinica mineral sunscreen as it is physical zinc oxide containing sunscreen.
This is a lightweight emulsion formulation that the men will surely love to use. What's more amazing is that it contains DNA repair enzymes, which help in improving skin health.
Cetaphil Daily Facial Cleanser
Price: $14.50
Like any other part of the body, the face also requires cleaning on a regular basis. It also helps in the deep penetration of the best anti aging products which you use.
This is where the Cetaphil daily face cleanser comes into play as it helps clean the dead skin cells and dirt from your face. It does this while not overdrying or making the skin feel uncomfortable and tight after use. So if you want the best anti-aging cream for men to work effectively, then getting a cleanser is also important.
Kiehl's Age Defender Gel Moisturizer
Price: $40.00
Do you want a gel-based anti-aging cream? Or do you need a lightweight option that doesn't feel heavy on the face? Whatever it is you want, Kiehl's age defender gel moisturizer is a perfect option for you.
The good thing about this anti-aging gel is that it dries off quickly and leaves no residue behind, giving clear skin. What's more amazing is that it does this while giving your skin the needed hydration and smoothing the fine lines. Moreover, it is also not a costly option, so you can easily get in the normal stores or online stores.
BeautyStat Universal C Eye Perfector Cream
Price: $65.00
The eyes are the first place on a men's face where the signs of aging appear. But what if we tell you that there is a solution to this problem? Yes, there is an anti-aging under eye cream which is packed with antioxidants.
This is one of the best anti-aging products, which is specifically designed for the delicate and sensitive skin of the eyes. Moreover, this cream helps in smoothing the already existing lines and helps in the prevention of new ones forming. The good thing about this under eye cream is that it is comparatively a budget option than the other available options.
Vichy LiftActiv Peptide-C Ampoules
Price: $74.92
Do you want a vitamin C serum for your skin that lets you use it without worrying about the environment affecting its stability? Well, then getting the Vichy liftactiv peptide C ampoules is the best anti aging products for you.
When we say it's the best, there is a reason for it as this product comes packaged in separate single doses. This makes it easily accessible to the user while ensuring Vitamin C stability. It helps in preventing the quality of the product as open packets may lead to degradation of vitamin c, thus making it less effective. Thuss the tiny vial packings of this product ensure that every time you use it, you get the best anti-aging for men.
Neutrogena Rapid Wrinkle Repair Eye Cream
Price: $16.68
If you want the targeted antioxidants for your eyes, then this is the product for you. It helps in smoothing off the fine wrinkles and fine lines around the eyes.
This anti-aging for men delivers the retinol dose to the eyes area and that to with a gentle formula. Moreover, it also doesn't cause irritation and is a great option for soothing and calming eyes along with reducing the aging signs. The good thing is that it doesn't cause a fortune and is a wallet-friendly option that you can easily get at any online or offline store.
Hyper Clear Brightening Clearing Vitamin C Serum
Price: $36.00
The hyper clear brightening serum delivers a potent dose of vitamin E and Vitamin C together to the user.
Moreover, these vitamins in this serum are combined with the fruit enzymes and other botanical ingredients. All these ingredients together target the aging signs and help in the lighting of the dark circles. So this can be the best enzyme-rich anti-aging serum you can get.
Invisible Shield Full Physical SPF 52 Tinted
Price: $38.00
This anti-aging cream packs a combined punch of both sunscreen and anti-aging creams. It contains titanium dioxide along with zinc oxide that together provides the anti-aging and sunscreen effect.
Moreover, it is also a good option for moisturization and doesn't clog the pores or feel heavy. This cream also doesn't cause white cast or leave a residue behind after use on the dark skin tones. These qualities make it an amazing option for people with dark skin tone.
Brickell Men's Revitalizing Anti-Aging Cream
Price: $40.00
For an effective anti-aging care routine, a proper moisturizer is essential. It doesn't matter whether you focus on anti-aging care or not; moisturization is an essential part.
The Brickell men's revitalizing anti-aging cream is full of ingredients that hydrate the skin. It contains elements like soothing aloe and hyaluronic acid, which keeps all types of skin hydrated for a full day. One thing which is sure about this product is that it is one of the best anti-aging for men which you can get.
La-roche Posay Effaclar Adapalene
Price: $29.99
The numerous retinol products available in the market may lead to irritation on use. This happens specifically at the start when you begin using them.
We recommend this product as it is a prescription cream but is available over the counter. Moreover, it is mild enough so that you can use it for anti aging without the problem of irritation. Another thing is that maybe it is mild, it can still deliver the desired results in the men. So if you want the best anti aging products for yourself, then this is a perfect choice.
Murad City Skin Age Defense
Price: $68.00
If you want an anti-aging product that can deliver a broad spectrum of the SPF 50, then the Murad city skin age defense is for you.
Moreover, this product contains titanium dioxide and zinc oxide, which protects you against UV rays. Even after containing these products, it feels lightweight and doesn't cause any residue after use. This is also a good option for moisturization as it has both the qualities of moisturization and anti-aging along with SPF 50. Although if you pair it with a moisturizer, it will give better results.
Renee Rouleau Mint Renewal Cleanser
Price: $37.50
This is one of the best cleaning products which you can use with your anti aging products. What is even more amazing is that the massaging helps you in increasing the blood flow to the face and thus a glowing skin with fewer wrinkles and fine lines.
The Renee Rouleau cleanser contains peppermint oil, which helps in waking up tired, dull-looking skin. However, the real good thing about this that makes it the best anti-aging products is the tiny joba beads in it. This bead in this cleanser offers a gentle option for physical exfoliation of the skin without the risk of over stripping or irritation.
Skinceuticals Retinol 0.3 Cream
Price: $67.00
Do you have sensitive skin? Or do you have the problem of oily skin? Whatever it is that you have, the solution is SkinCeuticals retinol cream as it comes in various variants.
You can get the SkinCeuticals retinol cream in the different powers and types according to your skin type. This is also a good option as if you are using the retinol for the first time, start with the lowest concentration of it. It will help you in avoiding any irritation or allergies. This will also let you know the sensitivity levels of your skin.
Bulldog Age Defense Moisturizer
Price: $11.49
The bulldog age defense moisturizer packs a punch of vitamin E and antioxidants. It also has other skin-friendly ingredients of botanical quality like the echinacea and rosemary.
Moreover, the moisturization qualities of this product also make it a good voice for all skin types. So if you want a double-duty anti-aging for men that protects your skin along with moisturizing, then this is it. Moreover, it is also a budget option at just $11.49. Overall one of these is one of the best anti-aging cream for men.
It is also one of the best quality anti-aging aging cream for men at such a low price.
Differin Adapalene Gel
Price: $54.79
If you are worried about the quality of a product and want a prescription product for your skin, this is it. The differin adapalene gel is a prescription anti aging cream for men, which is available over the counter.
This is one of the best anti-aging products which have been recommended by the dermatologist and skincare experts for decades. In the differin Adapalene, the main content is the retinol, which helps in the anti-aging. Other than the anti-aging, it also helps in combating other skin issues like the two skin and breakout. This product combats these two skin issues that are not mutual and exclusive.
So if you want a multi-purpose anti-aging for men, then this product is for you.
Kate Somerville + Retinol Vitamin C Moisturizer Cream
Price: $98.00
Want a night cream to work for you while you take your nap? The late Somerville + retinol vitamin C is just the perfect choice.
This cream, for the sake of simplicity, is one of the best nighttime creams which moisturize the skin. It also contains potent antioxidants like vitamin C along with retinol. However, you need to make sure that you use this anti-aging cream for men at night. This is essential as the retinol can lead to making the skin sensitive during the day. So always use this at night to avoid any side effects.
Olay Regenerist Retinol 24 MAX Moisturizer
Price: $52.99
This is the new version of the cream from olay, which contains more retinol in comparison to its older counterpart.
The retinol content and the trust of olay brands together makes it one of the best anti-aging cream for men. Moreover, it offers the creamy, rich fragrance-free formula of the older cream. This helps in the moisturization of the skin and also helps in the cutting down of the irritation which might happen due to retinol. Thus it is the best anti-aging product which you will surely love to use.
Drunk Elephant A-Passioni Retinol Cream
Price: $74.00
Want an award-winning men's grooming product for men that offers anti aging qualities? The drunk elephant A-Passioni Retinol cream is for you then.
It has a high dosage of retinol along with fatty acids and peptides that help in strengthening the skin. This product does this while protecting it against aging at the same time. Overall this is a great product if you are experienced with the use of retinol or if you have dry type skin.
Unsun Mineral Tinted Sunscreen
Price: $29.00
One of the major problems which you might face with mineral sunscreens is that they can leave a residue after use. Generally, the mineral sunscreen leaves white chalky sunscreen on the skin after use. This problem is more with the people who have dark skin tones.
This product is the solution for this problem and is an amazing, great sunscreen for dark skin. The good thing about this product is that it offers two tints. So you get the choice to choose the perfect tint which suits your skin tone. This product protects the skin against the sun while nourishing it and soothing the fine line and wrinkles.
These are some of the best anti agings for men which you can get to avoid those wrinkles and fine lines. Well, who likes to look like an undernourished grandpa?
Final Words
Getting anti-aging for men is an essential thing to avoid fine lines and wrinkles. These creams also offer protection against the sun along with moisturizing your skin, making it shiny and healthy.
Although men have the advantage of wine as they look rugged and distinguished with fine lines. But nourishing your skin and protecting it against age symptoms is also essential to avoid the appearance of these manly features.