Best Apps For Anxiety To Keep Your Mind Calm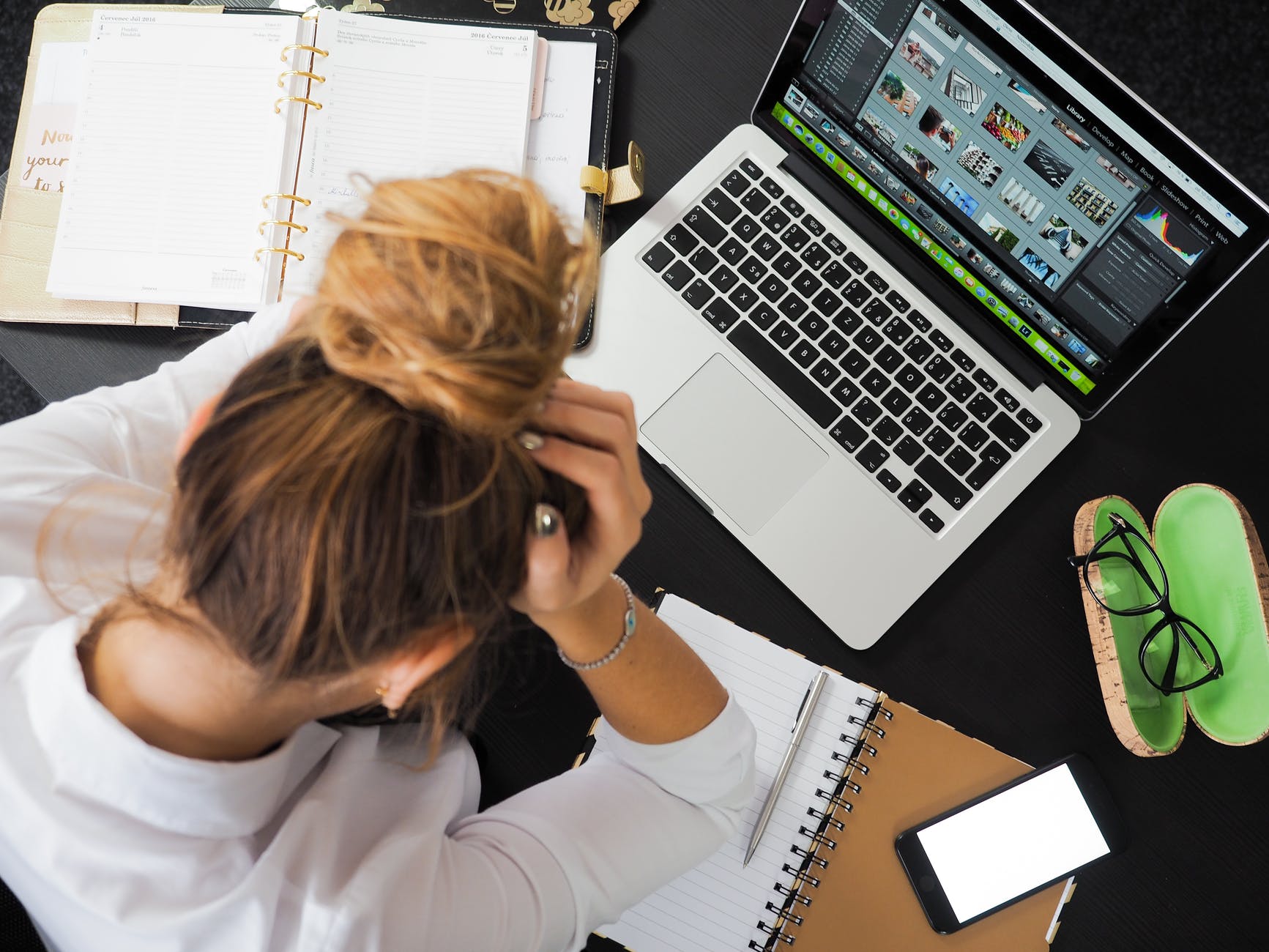 Are you looking for the best apps for anxiety on iPhone and android? Well, you have come to the right place.
Anxiety is common but can be a highly disruptive experience. Anxiety could mean missing opportunities, having sleepless nights, panic attacks, and feeling sick. However, with a little bit of help and straining, you can overpower your anxiety and keep your mind calm.
To help you, we have come here with a list of the best anxiety and relaxation apps that helps you calm your mind and sleep peacefully.
The best apps for anxiety apps
Here we have picked the top anxiety and relaxation apps based on ratings. We have also considered the price point along with other features.
To get started on your journey of managing anxiety, keep scrolling down.
Best app for stress relief meditation
Calm
Sleep is extremely important to manage anxiety and stress; however, it is also the first thing that does not come easily. This is why the sleep meditation and relaxation app "Calm" is becoming a popular mindfulness app.
These guided meditations work great for beginners, and you can even pick for how long you sit to meditate.
Calm also has mood-check-in features to track your mood through the day and make a personalized report based on it. You can use the free version of this app, but it has limited guided exercise and audio to relieve your stress.
Calm has many sleep stories and nature sounds to lull you into sleep, but that comes only with a paid subscription. Fortunately, you can get a seven days free trial before finalizing the subscription.
Read More– Effective Natural Methods To Relieve Stress
Best adult coloring apps for anxiety
Color
Clarify is one of the top iPhone and Android apps for anxiety. This is an adult coloring book in the digital realm. It comes with a good collection of mandalas and images to pick from and also has the option to upload your own sketches for coloring. You will spend hours on this app and will indulge in focused meditation easily.
Studies show that adult coloring helps in lowering anxiety because you focus all your attention on beautiful images. This helps to distract you from your own thoughts and make you feel calm.
Colorific has plenty of images to color for free, but you will need to buy a subscription if you wish to get access to the complete library. This app also gives you a seven-day free trial to try it out before getting the subscription.
Best guided anxiety app
Dare
Whether you are dealing with insomnia, worry, panic, or anxiety, you need to dare to face your fears. This is when Dare comes into the picture. It helps you guide with the help of audio recordings to have you sit comfortably with your anxiety rather than trying to avoid it.
This stress relief meditation app has an on-screen guide to provide you with something to focus on while you breathe deeply and listen to nature's calming sounds.
If you get the subscription, you will get access to guided meditation and some exercises for people who have insomnia. Dare also provides the users a seven-day free trial to test all the features before making a final purchase.
Best sleep apps for anxiety
Nature Sounds Relax and Sleep
If you have trouble sleeping due to anxiety, then this is among the top relaxation apps. Ruminations and relaxations are all a part of anxiety, but you have the power to control them and clear your thoughts with the gentle and calming sounds of nature given in this app.
From the sound of rain to thunder and birds chipping, there is a sound for everyone. You can set the app on time and listen to the sounds while drifting into sleep. Also, you can set one of the sounds like your morning alarm to start the day on a good note.
According to recent studies, natural sounds are very helpful in reducing stress, and this app may be a good way of relieving stress.v most of the features are free on this app, but you can make a one-time purchase and get access to an unlimited sound library.
Read More- Stress Relieving Foods You Must Be Munching
Best breathing techniques anxiety apps
Breathwork
One of the top iPhone relaxation and anxiety apps is Breathwork. Breathing exercises are known as the easiest and quickest way to calm down anxiety. This app takes the science behind breathing exercises even further with the help of various breathing exercise collections based on your goal, like feeling energized, relaxed, sleeping, or alleviating stress.
Breathwork walks you through different ways of doing exercise and also sends you daily reminders to breathe properly. Most of the exercises are free on the app, but if you get a monthly subscription, you will have access to so many more exercises and also keep track of the breathing habits for the entire month. Breathwork has one of the most affordable subscriptions on this list. The good thing is that it comes with a seven-day free trial.
Best stress relief games for anxiety
AntiStress Anxiety Relief Game
Other top androids and iPhone apps for relieving anxiety are the ones with games. Similarly, this AntiStress relief game features a fidget cube with little gadgets and tools to keep you distracted.
The app is full of various mind games like fidget spinners, bubble wrap popping, soap carving, pen clicking, and so many more. This app is a great tool if you are in search of a quick fix to take your mind off anything that is making you anxious.
The best part is that this app is completely free.
Read More- Best Calming Essential Oils For Anxiety
Best anxiety app for hypnosis
Anxiety Relief Hypnosis
Whether you're a firm believer in hypnosis or not, this app is worth a try because of the tools and techniques which help to soothe anxiety. It does this with the help of audio experiences. The app consists of pre-recorded sounds, reading designed to relieve anxiety, stress and post-traumatic stress disorder, and other related symptoms like anger and OCD.
Anxiety relief hypnosis can be used for free with default settings. However, you need to pay a one-time fee in case you wish to change the settings.
Best anxiety app for journaling
Moodnotes
Moodnotes is a great app for journaling your anxiety and all its symptoms. This app is built on cognitive behavioral therapy techniques and positive psychology. It will help you understand and also manage your anxiety experiences.
Moodnotes comes with a range of techniques to let you manage your anxiety. You can take your picture to visualize the mood and then write down your thoughts when you start feeling anxious. You can also get access to reading materials to help you get out of your thinking trap.
To use mood notes, you need a subscription to make most of all the features; however, the good thing is that it comes with a seven-day free trial.
Read More-Causes and Tips To Cope-Up With Anxiety During Pregnancy
Final Words
There are plenty of anxiety and relaxation apps on the market, and most of them aim at easing the symptoms in many ways. With so many options available, you can pick any app that works best for you.
It is necessary to understand that some apps may work for you while some won't. Also, these apps are not a medium to replace your therapy sessions with a professional.
If you like this post on the best apps for anxiety, do not forget to leave a comment down below.