Best Architectural Styles: Choose The One For Your Place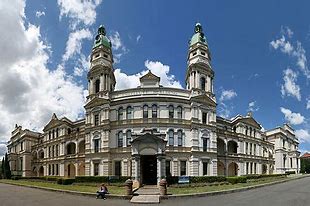 You must have seen a number of houses in your life. Each one of them differently architectured and created. But, have you ever thought that which one will suit your place? Moreover, what type of architecture is the one you have seen? Yes, I am talking about the different architectural styles, which decide the house's theme too.
In the further article, I will let you know some of the best architectural styles, which will leave you stunned and your visitors once you get one out of them. Therefore, just read, connect, explore.
What Is An Architectural Style
An architectural style has traits and qualities that distinguish and historically identify a building or other structure.
Types Of Architectural Styles
There are various kinds of architectural styles hidden inside the history of the world. Following are some of them.
Neoclassical Architectural Styles
Neoclassical architecture refers to the structures that began in 1750 and flourished in the 18th and 19th Centuries with the restoration of classic Greek and romantic architecture. While ancient components, like Doric, Ionic, or Corinthians columns, are used in the Greek Revival architecture, neoclassicism is distinguished by a more general recovery of complete, typically classic volumes of great size.
The White House and Capitol buildings are some of the most popular and easier to see institutional and governmental structures in Europe and the United States. It is one of the best classic home architecture styles.
Industrial Architecture
Industrial architecture includes various types and styles, combining functionality with a design found throughout the industrialized globe. These are facilities, warehouses, foundries, steel mills, water towers, grain silos, distillers, brasseries, brasseries refineries, power plants, and other utilities. During the first industrial revolution in 1700 that was largely taking place in Britain between 1760 and 1830, the first industrial buildings were built.
Today, however, when it comes to industrial architecture, we mainly refer to the constructions created by the Second Industrial Revolution at the end of the 19th century and early 19th century, which were the building blocks of Modern Home Architectural styles.
The construction buildings are a result of the wide use of new materials like metal and concrete. Industrial architectural features may include wide open-plan floors, high ceilings, raw materials such as concrete, steel, or metal, absence of building façade decoration, exposed masonry, ducts, pipes, and big metal grid windows.
Victorian Architectural Styles
The word "Victorian Architecture" does not mean a certain style but rather an era—from 1837 to 1901 Queen Victoria rule. The design came from England and still determines significant parts of the architecture of the towns and cities. But other styles of the Victorian era migrated to locations such as North America, Australia, and New Zealand. It is an international styl architecture.
Architecture from the Victorian age is characterized by its unconditional dedication to decoration and decorative interior. Some characteristics that will help you recognize a Victorian from afar include roofed, flat, or colorfully painted brick. Decorated panels. Rooftop furniture; sliding sash, and bay windows. Indoors frequently contain large steps, complex layouts; high ceilings; elaborately sculpted tiles, and fireplaces. It is one of the finest home architecture styles.
Cape Cod Architecture
The architecture of Cape Cod is called from the coastal area of Massachusetts in where it is characteristic. Homey and easily attractive, Cape Cod homes are decorated with basic clean, time-laden silhouettes with oak and pine wood post, beam construction, wood floors, fireplaces, and backing boards, and roof and side shingles with clapboard or cedar shake.
In the 17th century, English colonists initially fitted the harsh New England environment with half-timbered enclosures and parlor buildings, producing a lower, boxed silhouette that could stand up to the weather.
In the 1920s and the 1950s, Cape Cod's second wave promoted the United States-wide style. That ultimately became an economic answer during the 1940s and the post-war housing boom. Cape Cod homes retain their nostalgic popular appeal even with super-size homes from the 21st century in America today, with new buildings, ranging from large homes to miniature dwellings.
Art Deco Architectural Style
The architecture of Art Deco is part of the movement of Art Deco, an innovative decoration in the United States and Europe in the 1920s and 1930s, spanning the worlds of fashion, art, home, and construction during the 1920s and the Great Depression. Before the style came to the United States in the 1930s, Paris and France had the earliest instances of Art Deco architecture which influenced the skyline of Manhattan forever. Its famous buildings are Empire State Building and Rockefeller Center.
Art Deco constructions use stucco, paint, glass, chromium, steel, and aluminum. It has elaborate geometrical details, such as roosters, pyramids, sunburns or flowers, zigzags, and others. The contrasting hues of black, white, gold, or silver are highlighted in many Art Decor structures. Often, they include triangular shattered forms; ornate, geometrical windows; parapets, and spires.
Brutalist Architecture
Block-like, massive concrete buildings characterize Brutally architecture. Moreover, this name is the French expression for bare concrete, concrete brute. Brutalism is a daring, face-to-face, and eternally polarised style with basic geometric lines, a strong look, a monochrome palette, and lacking adornment.
The brutal architecture was a modernist offspring and became a popular, albeit ever contentious choice for worldwide institutional structures. That too just before it disappeared in the 1980s, giving rise to postmodernism and today's styles. However, modern design, furniture, items, and web design are influential for style.
Beaux-Arts Architectural Styles
Fine Arts architecture is a style that sprang from the Paris School of Fine Arts in the late 1800s and expanded throughout the United States during the Gold Age. The beautiful, highly ornate structures were influenced by Roman and Greek classicism. Moreover, they are inspired by French and Italian Renaissance and Baroque construction. These beautiful buildings are theatrical and opulent.
U.S. architects like Richard Morris, HH Richardson, and Charles McKim did education in Paris in the beaux-arts school. However, the style of Beaux-arts was adopted in the U.S. for significant construction projects, such as the library of Congress in Washington D.C. The architecture of Beaux-Arts declined about 1930 as the Depression started. Rendering luxury over the top out of touch and outdated.
Italianate Architectural Style
Italian architecture is a special nineteenth-century style of construction influenced by Italian Renaissance architecture from the sixteenth century, together with the picturesque effects of a romantic history of architecture that violated some stringent restrictions in formal classical architecture.
The Italian style originated in 1802 with the construction of the original Italian villa, Cronkhill in Shropshire, by architect John Nash. The style extended from the late 1840s until 1890 throughout northern Europe, the U.K. Empire, and the U.S.
Greek Revival Architectural Style
The symmetry, proportion, simplicity, and grace of ancient Greek temples of the 5th century B.C. inspire Greece's Revival architecture. Greek revival became a popular style between 1825 and 1860. It spread across the country from the East to the West Coast, leaving the state capitols, banks, churches of New England, urban street houses, gallery houses, and structural planting houses. In America, Greek revival became the first dominant architectural style of the United States.
Inspired by the cradle of democracy, Americans borrowed classical features for structures for a still nascent democracy, such as columns with the Doric, the Ionic or Corinthian decorations, white painted imitating the old Greek marble. The inside has basic, fairly open layouts; elegant proportions, large floor and door windows, decorated plaster ceiling, flat plaster walls, broad boards, and elaborate ceiling robes. The interior has been decorated in a simple style.
Final Words
An architectural style has traits and qualities that distinguish and historically identify a building or other structure. There are various kinds of architectural styles such as neoclassical, victorian, art deco, Greek revival, etc.
I hope you liked this article. For more such articles, stay connected to us. Don't forget to drop your review in the comment section.