Best Luxury Sports Car You Must Experience at Least Once!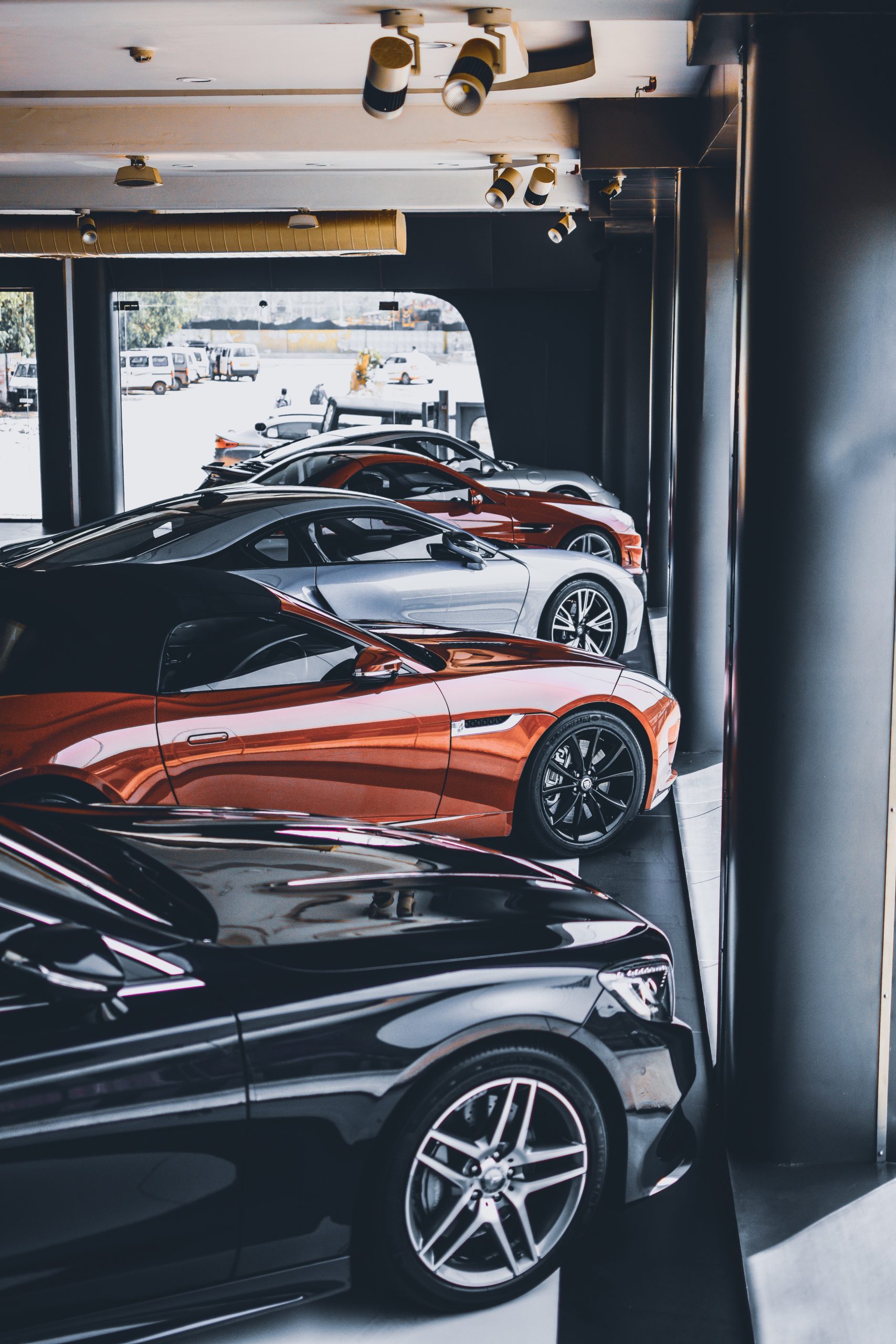 Can the typically Fast and Furious kind of cars be luxurious? Sports cars are originally known for their dynamic performance with excellence in speed, engine power, acceleration, etc. But is there anything like luxury racer cars?
Of course, there are! With the ongoing development in the mechanical and automobile industries, there is a lot of evolution scope.
If you are a freak when it comes to the car, you must already know about such models but if you are not and are in search of a model that can quench all your desires, then read on.
We will introduce you to models of cars that are a complete package of affordability and all-around performance.
Be it for their outright performance, industry-changing technologies, all-around performance, packaging, or beauty, these cars are just going to steal your heart away.
These are the models that play a significant role in changing the landscape of the automotive landscape.
This article contains a long list of the best everyday sports cars, best coups, best high-end sports cars, and best sedans/4-doors.
Let's begin our journey towards the search for speed in luxury and decide which the best luxury sports car 2020 is:
Toyota Supra (2020)
It's been long, since the last Supra was in town, well, as long as 21 long years. It was just five years ago when Toyota released the unique FT-1 concept into the automobile industry.
In 2019, Toyota officially launched its new Supra sports car, which deserves more buzz than any other model launched by Toyota.
The Toyota fastest badge given to this model is not just for fun's sake but for being the fastest Toyota to date with a steady and sturdy speed of 4.1 seconds for 0-60mph. Woah, well, this car seems to have some gusty spirit in it!
The Toyota Supra has beast-like power, steadiness, and strength because of its 3.0L turbocharged inline-6 engine, which has the feisty capability to make 365 lb-ft of torque 335hp.
You would get amazed to know that the Toyota Supra comes with an impeccable eight-speed automatic transmission with paddle shifters.
It is one of the best track warriors considering its low center of gravity and unbelievable 50:50 weight distribution.
With its stupendously wonderful features like 19-inch wheels, double-strut-spring front suspension, Brembo brakes, multi-link rear suspension, and Michelin Pilot Super Sport tires, no wonder it is one of the popular choices of racing enthusiasts on track.
BMW M4 CS (2020)
This one of the best luxury sports car launched by BMW is yet another beast on track to lay your hands on. If you desired a comparatively lighter and more extreme M4, here it is guys, BMW has pitched the CS version of BMW M4 as lighter and sturdier, making it darker towards the extreme side.
If you are already thinking about buying this monster on wheels, you don't even have to worry about its weight as this model takes care of it by saving weight throughout the body's entirety.
When compared with its ever-competing model, this model of M4 gets a 10-hp boost to 454 bhp.
This celerity King consists of many improved features that help accelerate the CS's overall dynamic performance like the seven-speed dual-clutch automatic transmission, the steering, model-specific designed for the electronically influenced limited-slip differential, and an adaptive M suspension.
Ford Mustang Shelby GT500 (2020)
If you are into a luxury sports car, you must know about the Ford Mustang Shelby GT350. Well, now here's some good news for the GT350 lovers, Ford has launched a beasty model named the Mustang Shelby GT500.
Oh yes, you guys are going to love this Big B if you once went rock and rolling in the Mustang Shelby GT350. To delve into the mechanical details, this beauty is the most muscular of all Ford's car models.
Well, what makes it one amongst the best sports cars is that it is not just fast when put on a straight track with its supercharged 760 hp V8 but also makes its way as smooth as butter when put around twists and bends of the world's most technical race tracks.
Comparing this beast's smoothness with butter is doing no justice with it, so, to be precise, it is as quick as a Porsche 911 GT3 RS on track. Way too good, huh!? Told you!
Ford Mustang Shelby GT350 (2020)
While talking and bragging about the Big B being in town, we just remembered how powerful and marvelous the Mustang's former model is:
The Ford Mustang Shelby GT350. Oh yes, though it might be a bit less powerful or smooth compared to its big brother, Mustang Shelby GT350 is no less of a nice sports car.
When we talk about strong and powerful, we would also like to mention that the GT350 model of the Mustang is one of the nimbler ones. It is as good at home as it is on a race track or city street.
The GT350 is most renowned for its superbly powerful revving 5.2L V8 engine, which can redline at a magical 8,250 rpm. Though the sport-tuned suspension of the GT350 is quite capable of the circuit, it is precise enough for daily use.
The GT350 is the perfect automotive for people who like to tame a more hardcore track-toy, one with a set of beautiful and light carbon fiber wheels.
BMW M2 CS (2020)
If you are looking for a better, improved, and powerful version of the BMW M2 series, then your wait is over. BMW launched its very latest BMW M2 CS model, which stands way ahead in the M2 race.
Now another good news for the automotive purists, the latest M2 CS has a manual transmission. Well looks like there is a lot in store for the buyers when it comes to the BMW M2 CS because this model has tweaked looks and is, so far, the smallest super fast sports car launched by BMW.
This car has many other lofty features like a turbocharged inline-six-cylinder engine, making 444hp and 406 lb-ft of torque. If you don't quite remember, we'd like to tell you that this beast has a bump of 39 more hp when standing against the M2 competition.
Audi RS5 (2020)
The Audi RS5 is one of Audi's best models due to its very high-performance excellence and bold style. All thanks to its twin-turbo V-6 that helps it maintain high speed on a straight line city street and race track.
Its proven Quattro all-wheel-drive system complements this model by glistening its sharp cornering abilities. This one of the 2020 sports cars is a daily executive car with power and speed just enough to keep the enthusiasts happy.
It is one amongst those cars which look luxurious, feel comfortable to drive and give great happiness. The Audi RS5 is a car that you can use on your daily basis; though it will always be your track-ready buddy you, it will always be your street partner as well.
Its classy and sassy appearance that easily intimidates onlookers and track-ready hardware are one of the best choices for people who keep commuting between a normal and track life.
Chevrolet Camaro ZL1 (2020)
Chevrolet's Camaro ZL1 model is one of the best luxury sports cars as it gives phenomenal performance and value when it glides on the road.
This brand new range-topping model comes with the Corvette's Zo6 engine as a standard, which is the secret that lies behind its beast-like performance.
Chevrolet's model is originally a track-oriented car with a 1LE package that adds performance upgrades, which ultimately allows the beast to handle and pull on to brakes more capably.
The Camaro ZL1 is available in both coupe and convertible body styles. This model has a 650hp supercharged V8 supporting its performance from behind its monstrous-looking front end.
The Camaro ZL1 knows exactly how to keep up to its driver's mood by allowing them to switch in between a lightning-quick automatic and engaging manual transmission.
BMW M5 (2020)
Its all-wheel-drive system and brutal acceleration might not reach up to the sedan sports car-like standards for a hardcore racer, but its stunning performance makes it one of the classiest cars.
But one would have to admit that you cannot just walk into a car dealership and get a 600+hp car with four doors, stunning performance, and all-wheel-drive traction had it not been for the BMW M5. If you search for a classic sedan and that too a topper in the category, you must go for the BMW M4 model.
Bottom Line
You will be committing a huge mistake if you buy automotive without knowing the finest details about them. As an enlightened customer, you should always be aware of what you are investing in.
Once you know what you want, start digging for the best you could make out of the market. Well, now that the year 2020 has given you its share of superbly functioning luxury sports cars with beast-like performance, it's up to you to choose one among the monsters.
Whether you like a hideous beast or an extravagant bull for the track is up to you. Hoping that you must have finally found your best luxury sports car, we'd like to take your leave, toodles!